20 Projects for Pallet Wood Recycling
Recently I heard about some news regarding the commencement of an exhibition regarding the wooden pallet creations in LA. So this news was pretty encouraging for us and this was just like a reminder that our art is being acclaimed and appreciated worldwide. It seems like people have realized the importance and usefulness of the pallet wooden repurposed furniture items and they are deliberately sparing time for this certain art. We are committed and motivated like before and again we bring you 20 projects for pallet wood recycling that you guys can actually work on and make them part of your social lives.
Pallet wood recycling has broken all the boundaries and it has gone beyond them. Like in earlier projects we just focused on some traditional furniture items but now we are making some exceptional crafts like this wooden pallet BBQ table that would assist you while making your favorite meat steaks.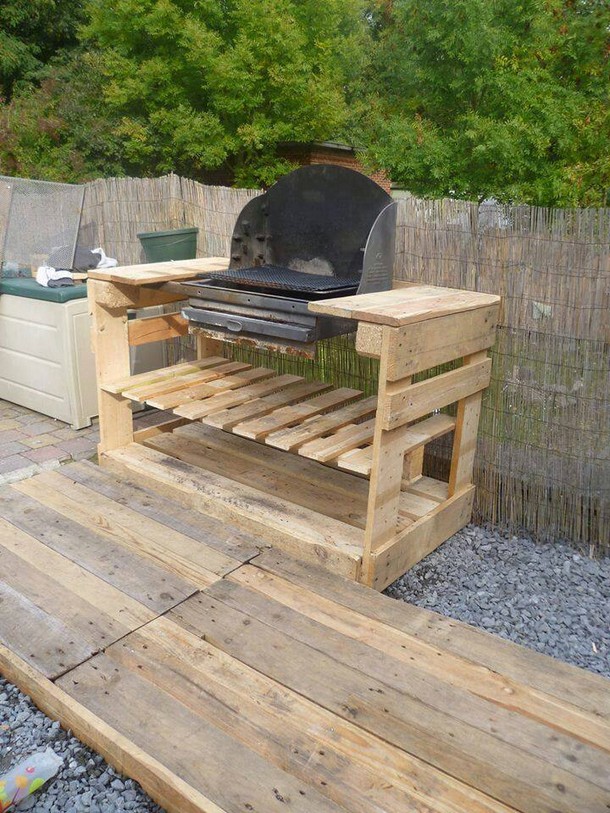 There was a time when this wooden barrel was used make some good wine, even now this is used for what it is made for. But we look at it differently like we have turned the wooden barrel in this wooden recycled table for outdoor.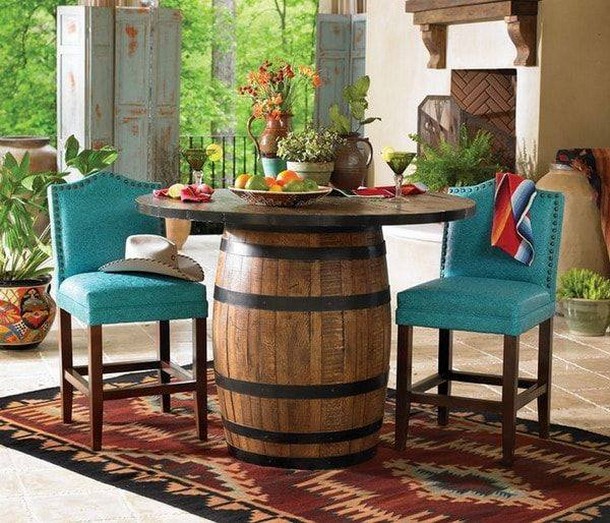 This large pallet wood repurposed couch was made for a grand family as the family members just exceeded ten, and this was supposed to be placed in the TV lounge so we made it pretty big where all the family could be accommodated at the same time.

How on earth can one forget his or her little angel, we do all the things to make her happy. But I believe the happiness rendered by this wood pallet recycled mud kitchen would simply be matchless if you dare to make this splendid mud kitchen just for happy. She'll be just more than happy trust me.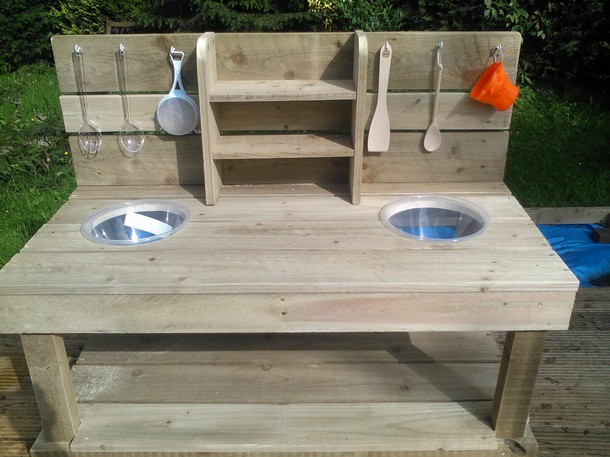 This wooden pallet kids bunk bed seems to be inspired from the wild living as we can see the trees scenery in the backdrop, and the bunk bed was also made accordingly provided with a hut shaped top. Raw wooden ladder is connecting the first floor with the ground floor and all is the blessing of pallet wood.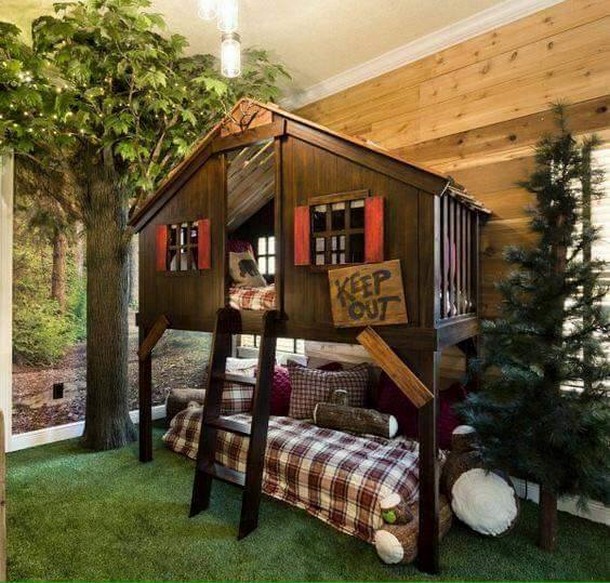 How many of you have got the pets in your house? Well, we have brought you a number of projects where we have recycled the pet houses. Here is a rabbit hutch as that innocent animal is quite conscious about his security.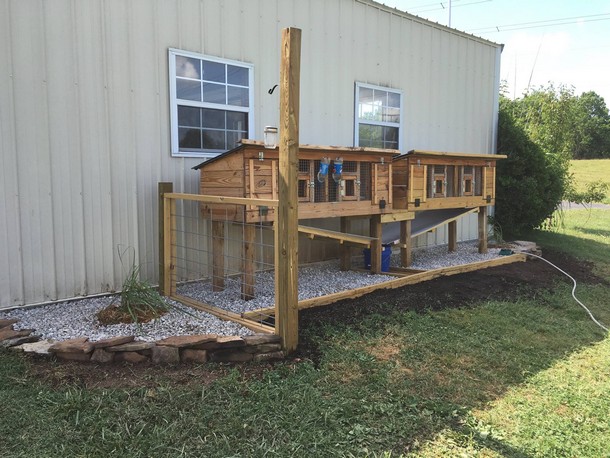 This one makes me feel like a common dust or trash bin has been taken to the next level like this seems to be a decent wooden furniture item apparently. But this is purely made as the trash bin that would take care of all of your dumped material no matter how big that is.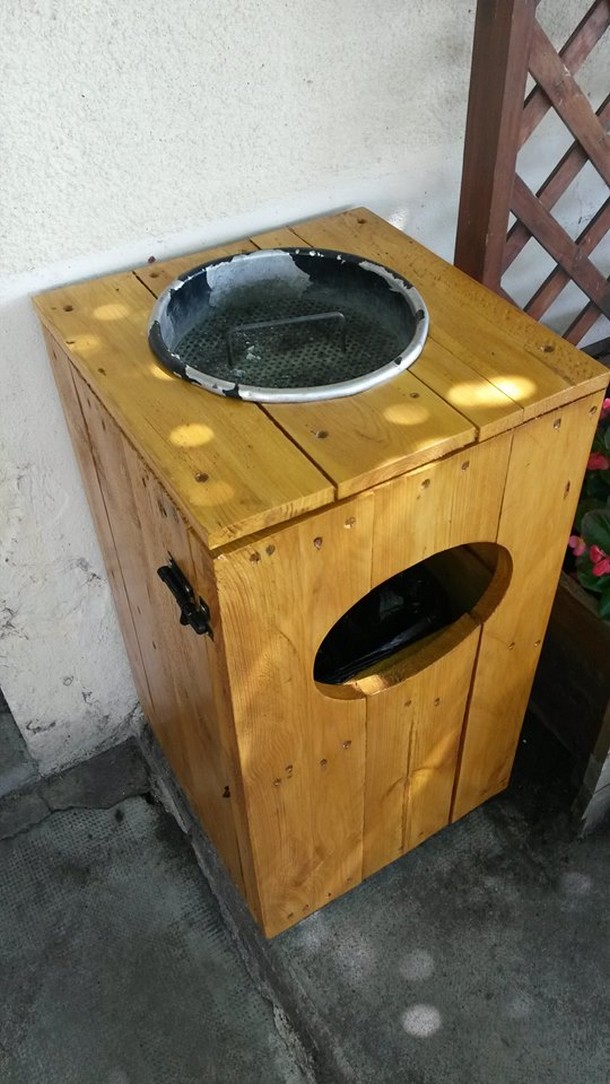 Hallway or side tables are pretty common in the west. A house isn't considered to be well decorated if it is lagging a proper wooden furniture range. This side or hallway pallet wood repurposed table would just fulfill all the deficiencies if any.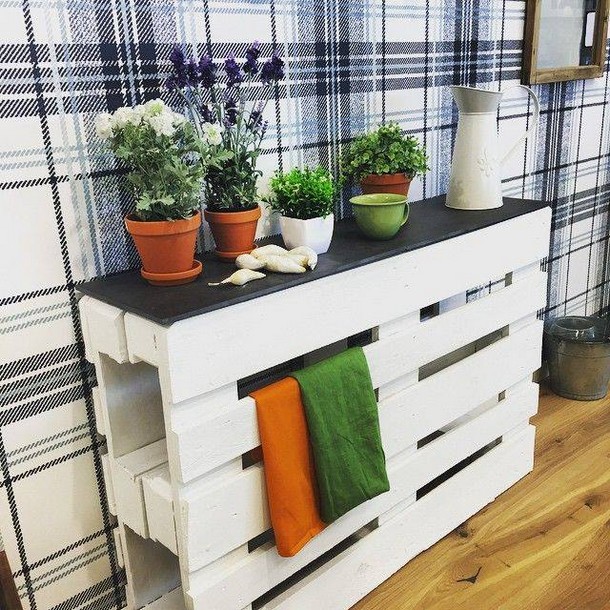 I saw this designers toddler bed on a grand brand store where the prices were pretty scary. Honestly I being a mediocre just couldn't imagine buying it. But I was gusty enough to borrow the design and recycle it with the pallet wood all at my own.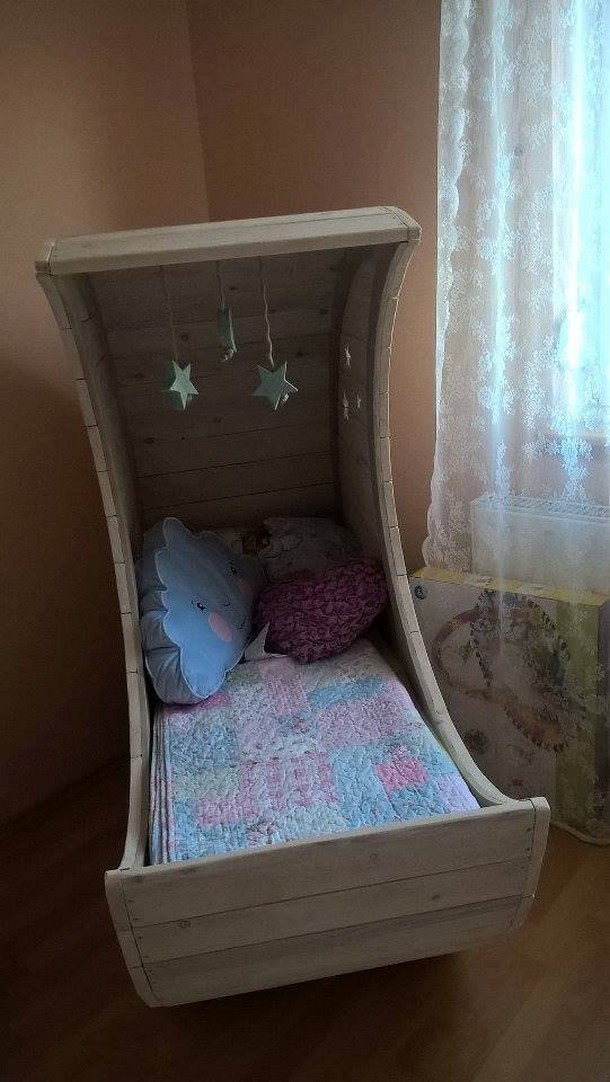 Vertical gardens are also very common in the wood pallet creations. We just can't count in numbers how many wooden pallet vertical garden ideas we have presented here on the same platform. But just like this one all the rest are different in shape and other dimensions so this must be given a try.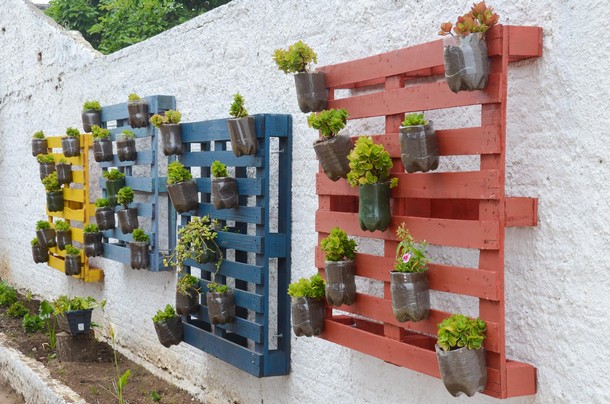 Now this is something beyond my comprehension, this is so elegant and adorable that I am literally running short of words to describe this wooden pallet beauty. We have used some driftwood pieces as well in making this wooden pallet wall shelf which carries all the decorative stuff.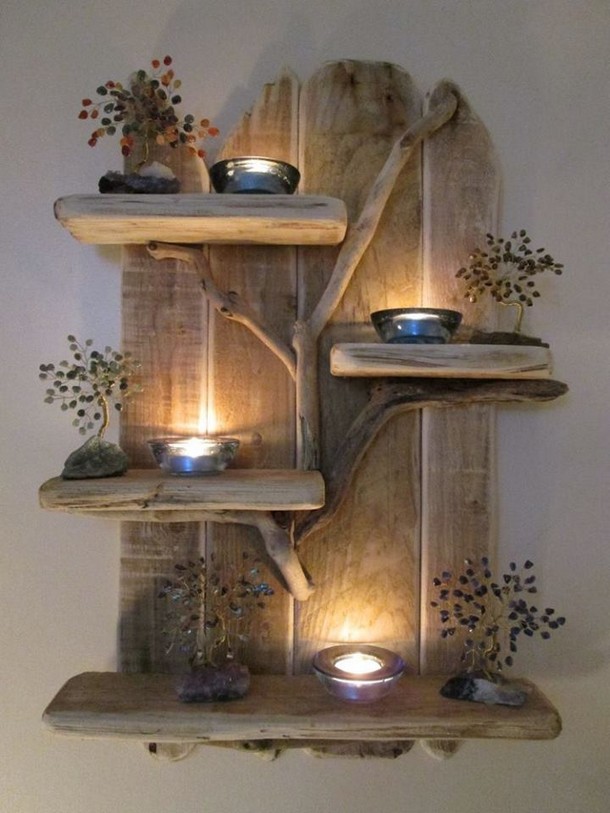 Here we come across another wood pallet sleek and stylish side table that is quite slim in design and shape. This would just do great in some congested spaces as it captures the least possible space. Table top is left rustic while the rest of the structure is stained very skillfully.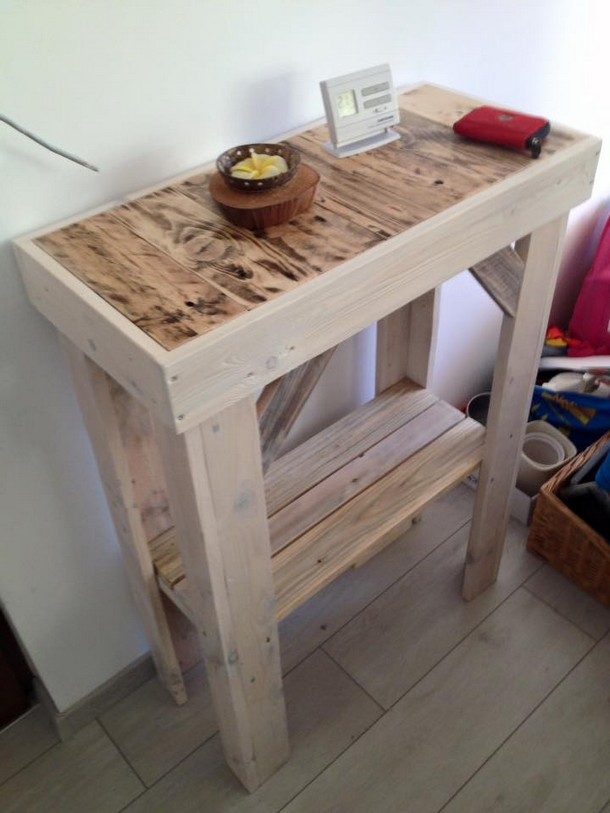 Don't think this is just an ordinary wood pallet recycled TV stand but we can also see very decent wood pallet wall cladding all along, while on the base we see a delicate wooden pallet cabinet too where all the related stuff can be put inside.

No matter how big green landscape you have got, if you are willing to plant some certain breeds you always need a wooden raised garden. And if this is made using the wood pallet planks, this becomes a great source of saving a lot of bucks. This one has got all the essential features and the division is also done very systematically.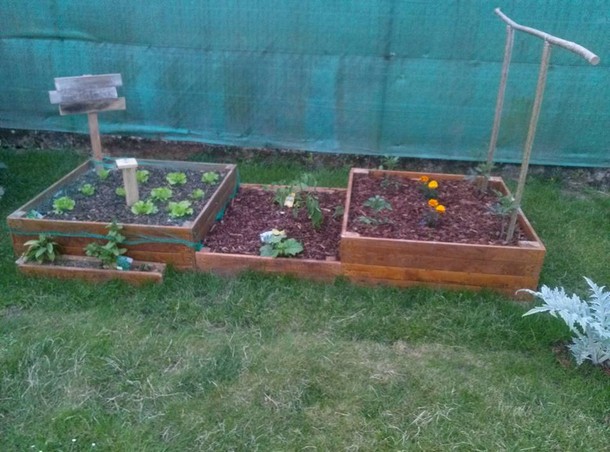 If you have some spare shipping pallets, never wonder what exactly can be done with them. Just surf our website and you would be provided with a number of wooden pallet repurposed ideas that are really worth working on.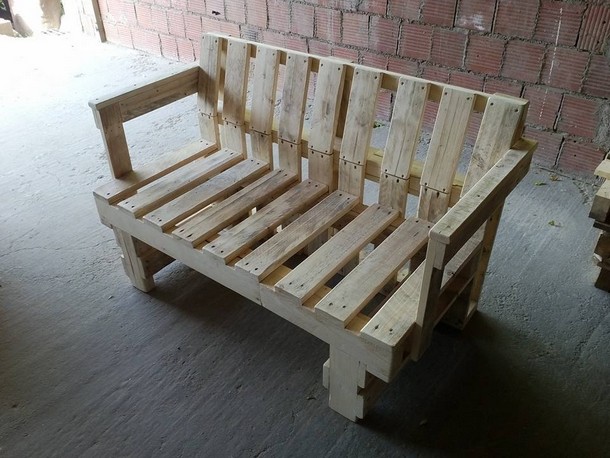 Just look at the delicacy and fineness of this pallet wooden upcycled table. Plus the supportive feature on the metallic wheels has added a lot to the usefulness of the said wooden table. This can be used for the dining purposes and can very easily be dragged at your desired spot.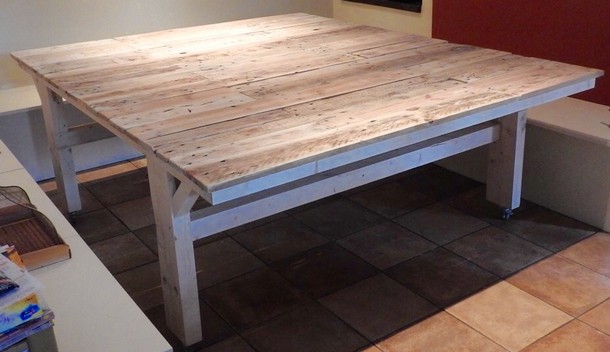 Don't think that I have forgotten about my most favorite wood pallet creation. I am always up with the one like here I bring you an ultra modern wood pallet coffee table with a black thick glass top and some heavy duty metallic wheels on the base making it a most desired wooden pallet furniture item.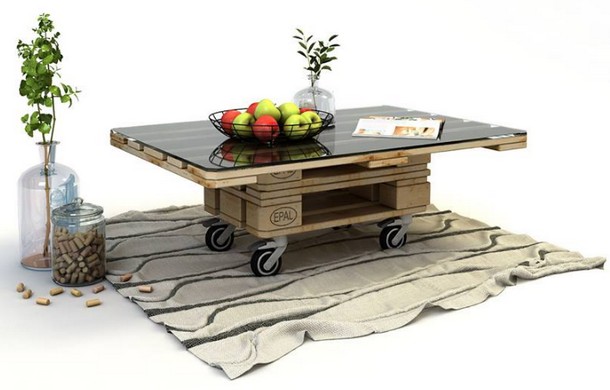 If you are not happy with the rustic color you can always stain it according to your choice or matching with rest of the furniture. We just liked it this way with just a smooth glass top on it.