DIY Pallets Patio Corner Bench with Table
This was my first pallet project, and I felt like going big, and going without any solid plans. I had sketched things out, but I figured I would just have fun and see where the wood would take me. I knew I was going to panel the whole bench so I just made sure the guts of the bench were solid. I wasn't too concerned about aesthetics at this point.
I knew I wanted an L-Shaped Bench and so I was trying to layout the first two pieces in the garage. Florida summer heat is brutal. Things were a bit cramped. My dad would have lost his mind if he was involved in this project. Good thing it was just me playing Wood Legos with Power Tools while my girlfriend was out of town. I couldn't believe how level this ended up being. I wasn't actually measuring much of anything.
Figuring out the corner was the worst. I probably could have done it better, but I am okay with the way it turned out. Drawing some inspiration from a bench my friend had made, I decided to make the end piece sloped for lounging. My new favorite place to read. A little bit of wonkiness, but I wasn't looking to build a perfect bench. Pallet table added, and I was so excited when I did the waterproofing and seeing how it brought out the colors in the wood. I couldn't have been happier.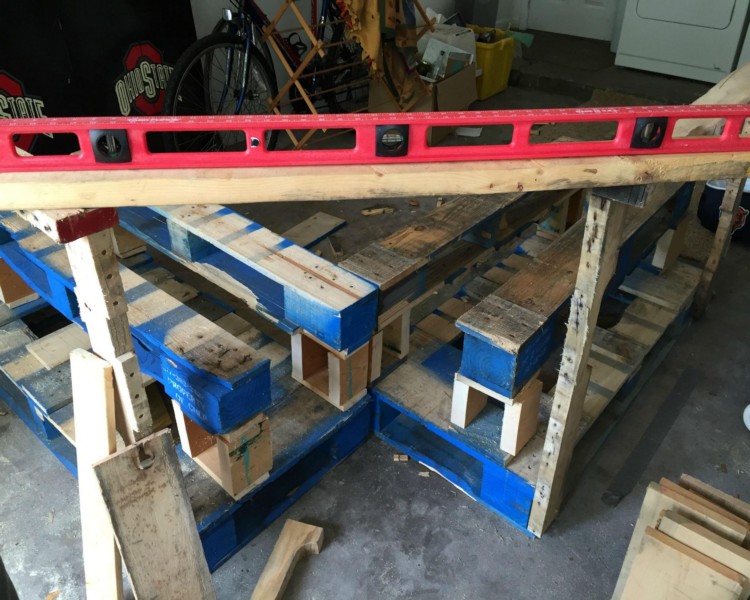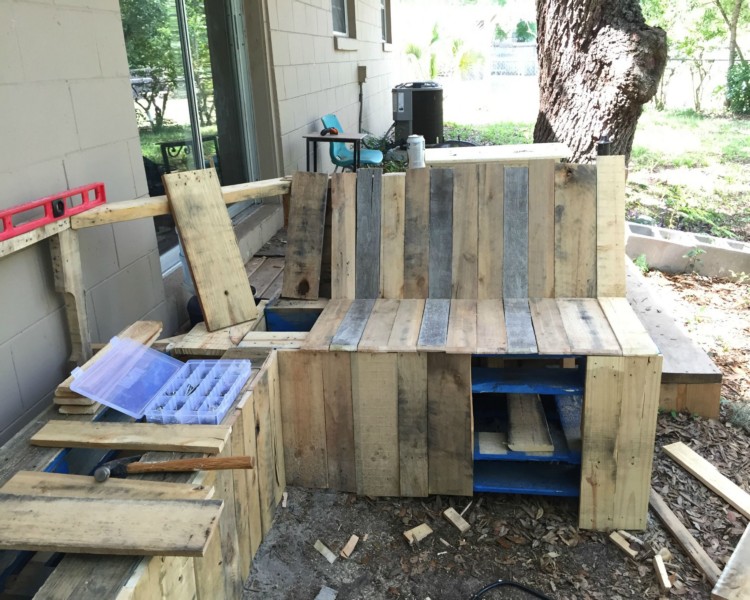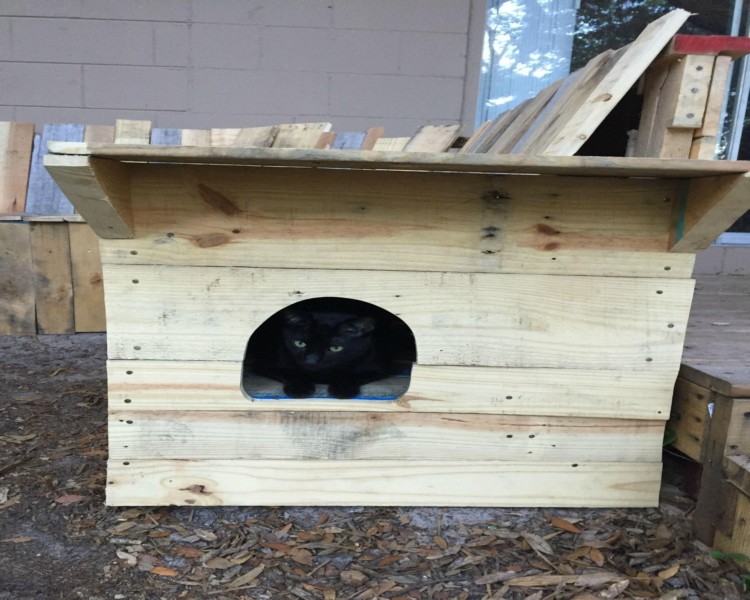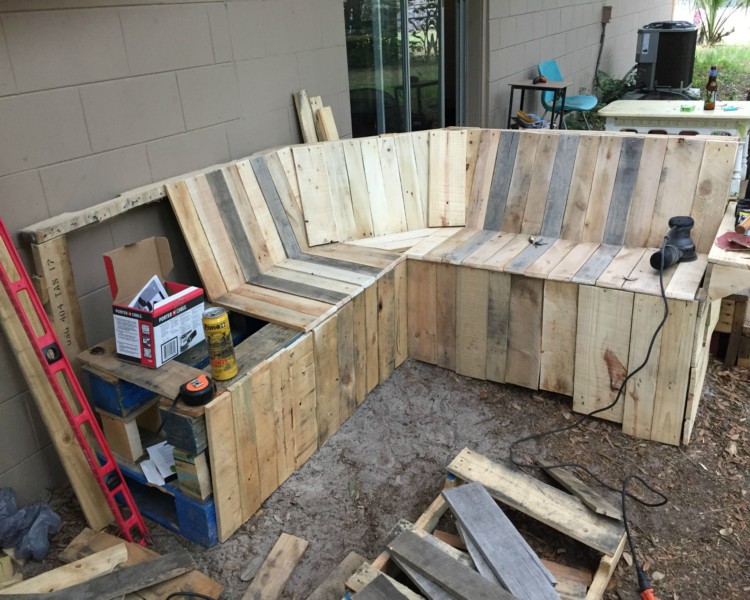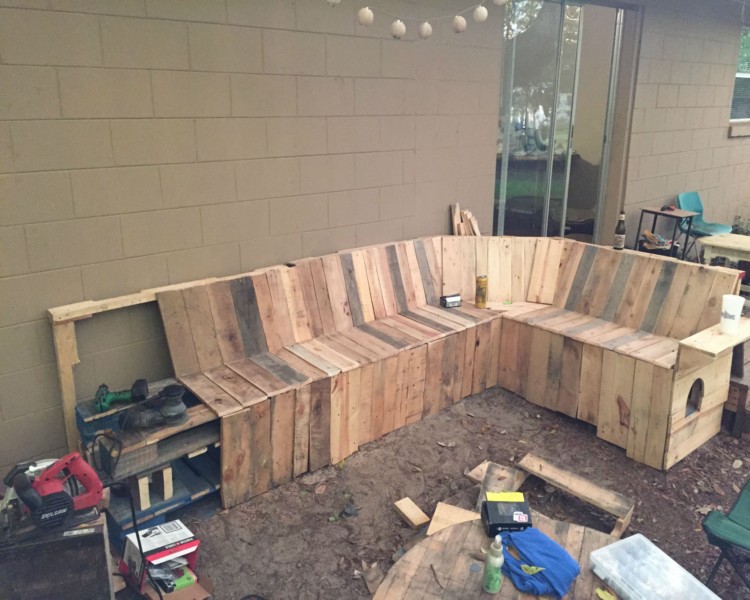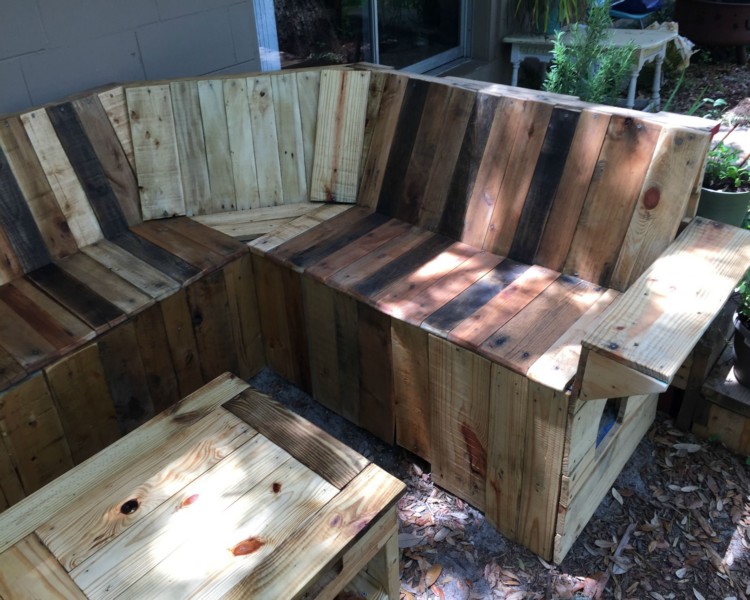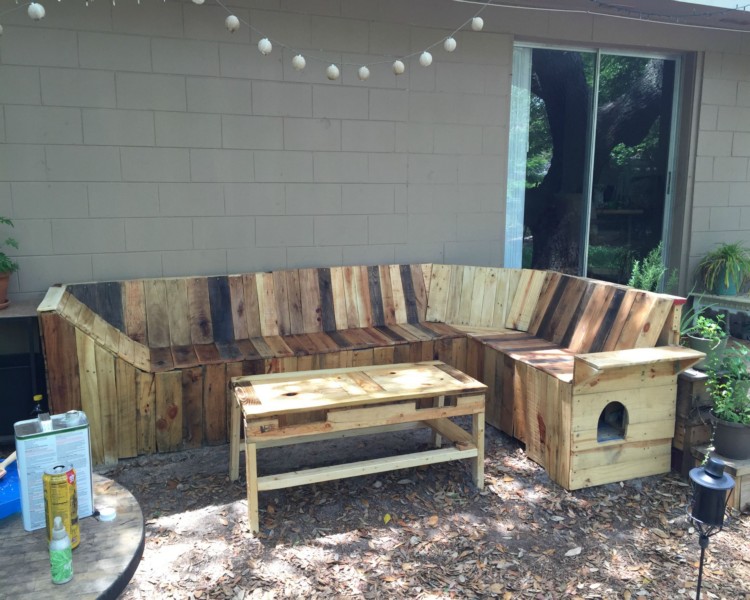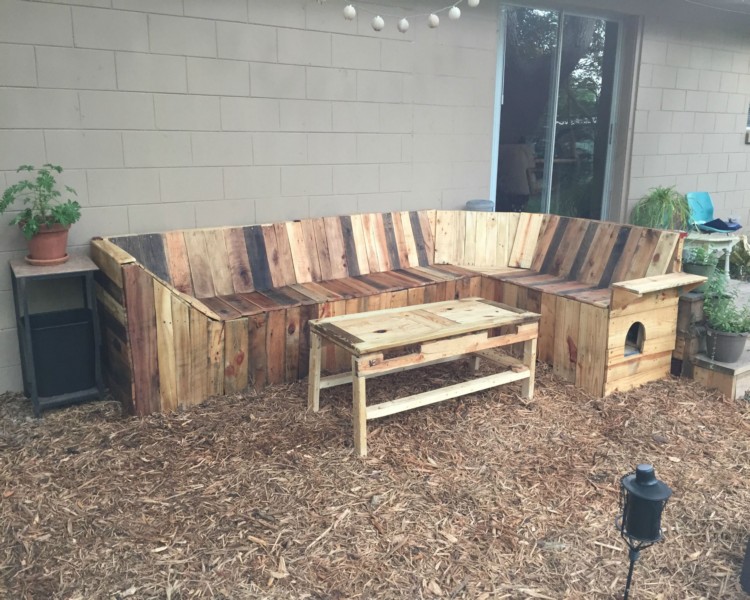 Done by: ToasterLoaf