20 Projects of Wooden Pallets
Pallet wood was never considered to be such a useful item, this was a mere source of secure transfer of certain goods from one port to another. Basically they were introduced for the shipping purpose. Later on some crazy crafters like us realized that they are made with the wood, that is one of the expensive timbers in the world. And wood is so frequently used in our daily life affairs, so why not to make the smart use of the shipping pallets? So in the beginning they started some tiny projects made with the pallet wood, it has become so trendy now days. Let's see 20 projects of wooden pallets here.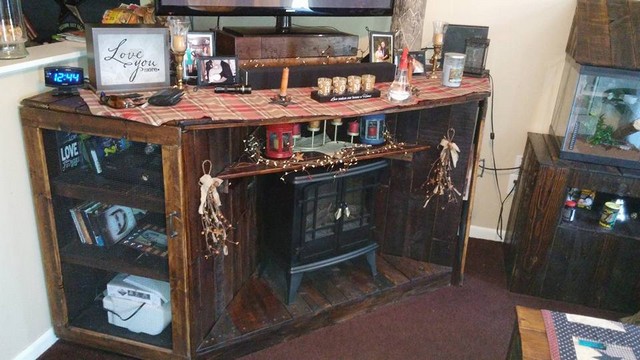 Come and start with this trendy pallet wood repurposed dining table along with matching wooden pallet chairs. We have made it in the smartest shape so that it doesn't capture much of your room space or dining place.

While looking for some furniture especially for your patio, you need a certain design and shape. The furniture should be wide and spacious plus it should be stained in a color with accordance to the outdoor space. So all necessary measures seem to be taken in this furniture range.

And this is an exquisite pallet wood recycled set up mainly made using the wood pallet. We ca see the pallet wood creations all around the set up. Wide couch, easy chairs along with a tremendous wooden pallet coffee table right in the middle. While a decent wood pallet deck is also made.

If you are not much convinced with some trendy furniture items and just want to keep it simple and easy, you can always opt for such easy and smart pallet wood creations. The whole set up is made with the freshest shipping pallets.

This is a new addition in the range of our pallet wood creations. This wooden wall shelf is especially dedicated to the photos, a wide range of the photos of newlywed couple are clipped all around the wooden shelf. This is entirely a new approach of displaying your memorable photographs.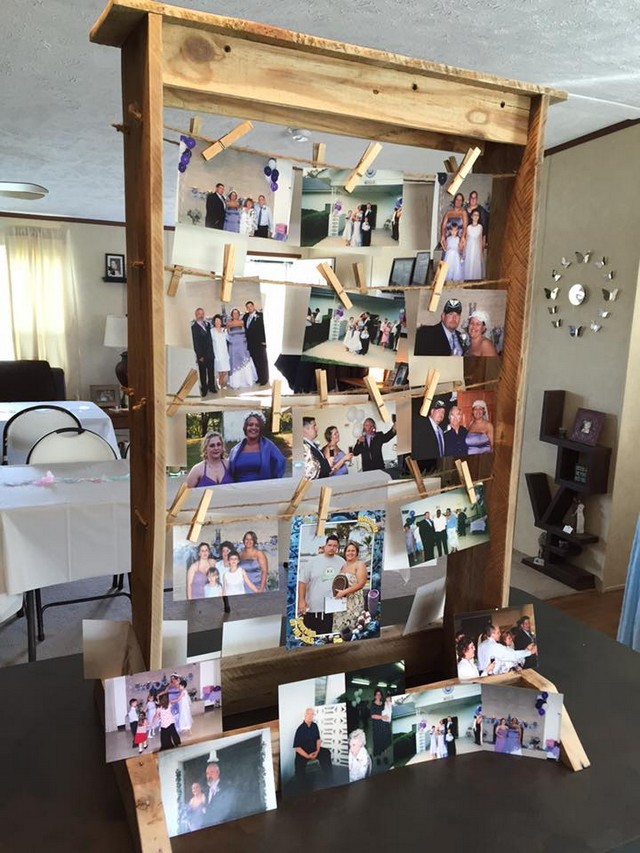 Pallet wood planters have always been the most famous and easiest pallet wood creations. As they require least available timber and also easy to make. These planters or more of vases are again made with the same pallet wood. They would make a best decoration piece for your room interior.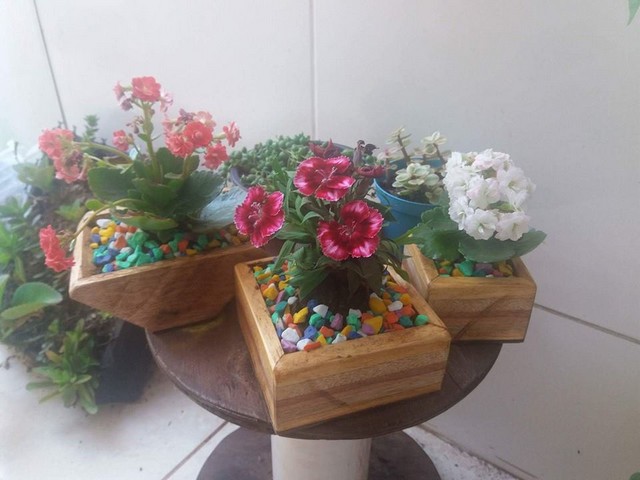 This wooden pallet repurposed garden is a present for the gardening lovers. All the people who lack a proper plot to turn into green landscape and they still need one around them, this is the perfect substitute that can be recycled with the minimum resources with having maximum utility. So just try making it and enjoy.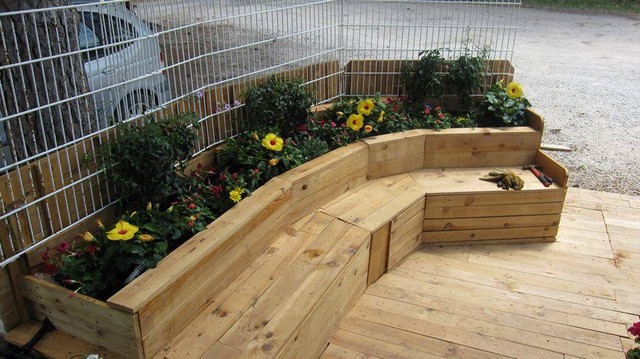 Here is a stylish garden décor idea that is basically a multi purposed wooden creation. Fresh and straight pallet wood planks are installed all around. This is an enclosed area that can ideally be used as a herb garden as the fencing would prevent the inside planted herbs from all harmful factors.

And this portable sand box is made purely for the kids. Kids always like and prefer some outdoor activities, and these outdoor activities are so damn important for their overall physical and mental growth. So just make sure all these elements by recycling this wooden pallet sand box.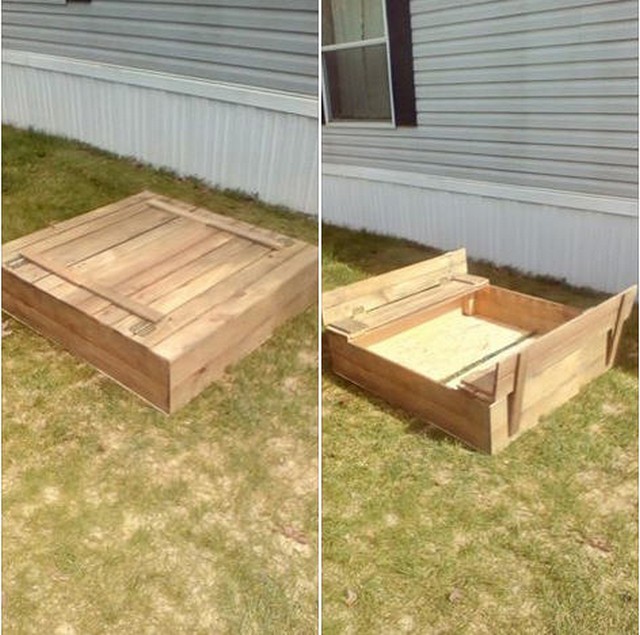 There must be many book lovers out there in the audience, many of you guys are addicted to the book reading and have piles of books and magazines. Arranging them properly has always been a challenge for you guys. But this is again sorted out by pallet wood.

These are the famous marks of the characters that are renowned worldwide, kids are literally in love with these super natural heroes and consider them to be their ideal. Carving these marks on the wood pallet would be a charmer for your kids, they would just love the idea.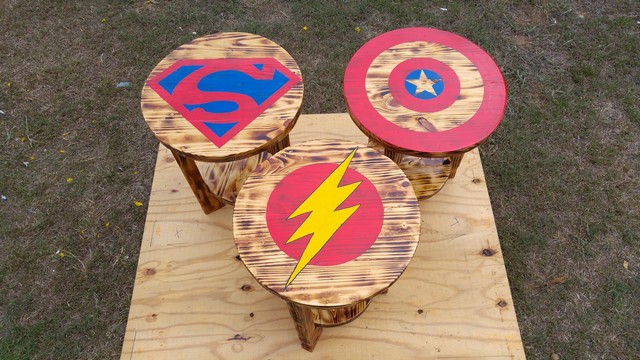 A simple pallet wood coffee table is the need of every house. And we have made a number of wooden pallet repurposed coffee tables for house, and here comes another inspiring pallet wood inspiration. Another supporting feature is the built in space inside the pallet wood coffee table as a storage hack.

I just appreciate this sort of vintage pallet wood creations. Made with the most deteriorated shipping pallet wood, this side table would be a supporting feature, you can use it as a simple side table and can also display a couple of decoration pieces on it.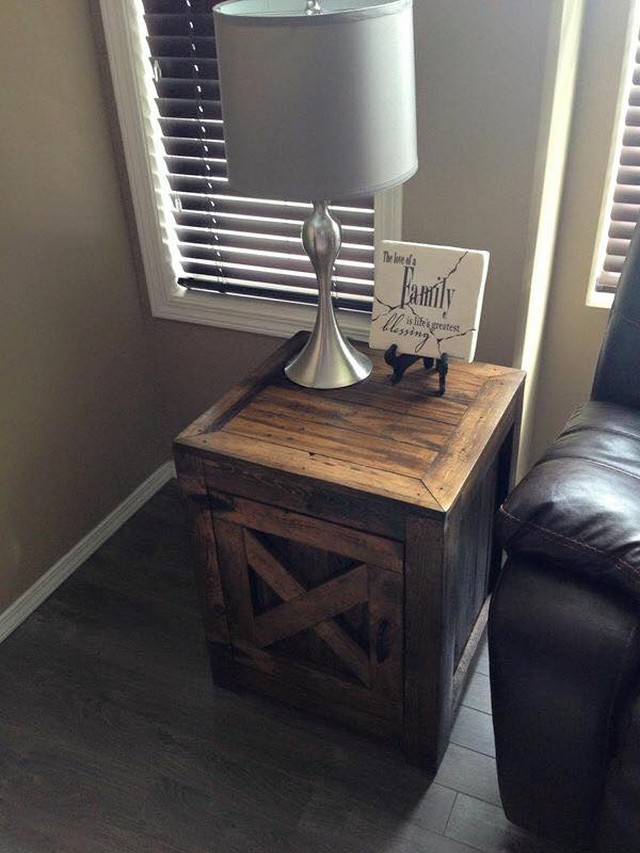 Pallet wood repurposed wall shelves are another famous pallet wood creation that is most practical wooden item, we use it inside the house for various purposes. This adds in the beauty of room interior, this is a storage hack and can also be used to display various decoration pieces on it.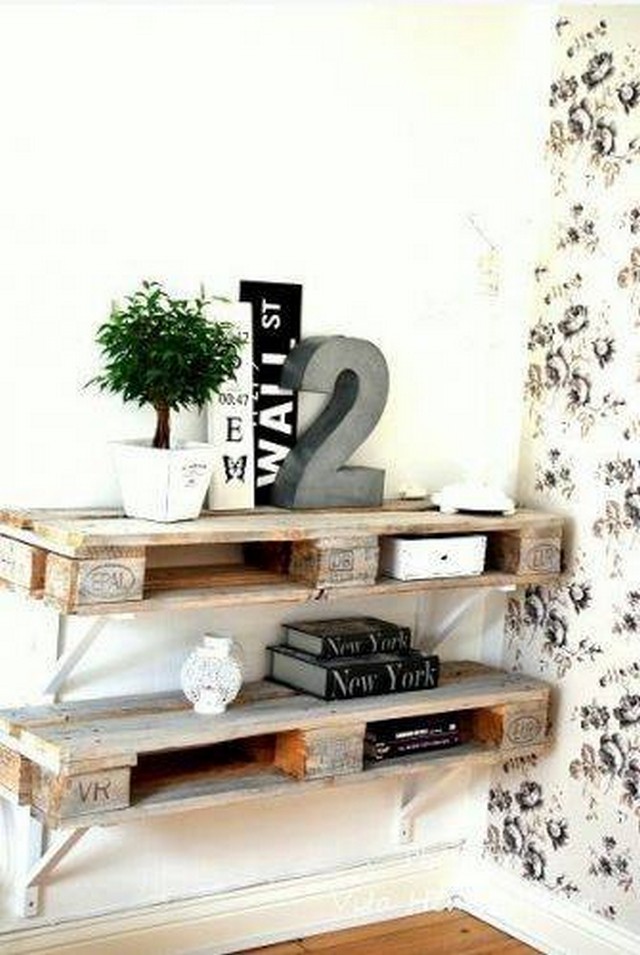 This is called the wood pallet extravaganza that when you are having some ample supplies of pallet wood, and you are also a smart pallet wood crafter then people resort to such comprehensive and extensive pallet wood projects where everything belongs to the pallet wood. Same is the case with this pallet wood project.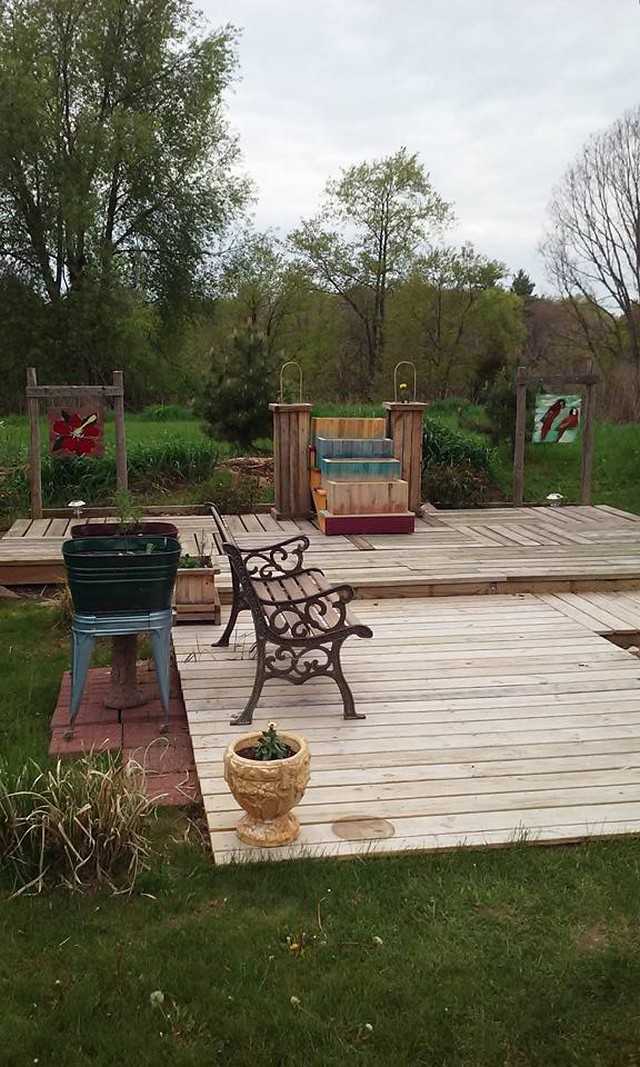 Right in the range of pallet wood creations, we just thought to introduce a different wooden object. This table with a wooden top and metallic reclaimed legs is made with the cable reel, and the legs are made with some reclaimed iron pipe lengths that were laying idle in the backyard.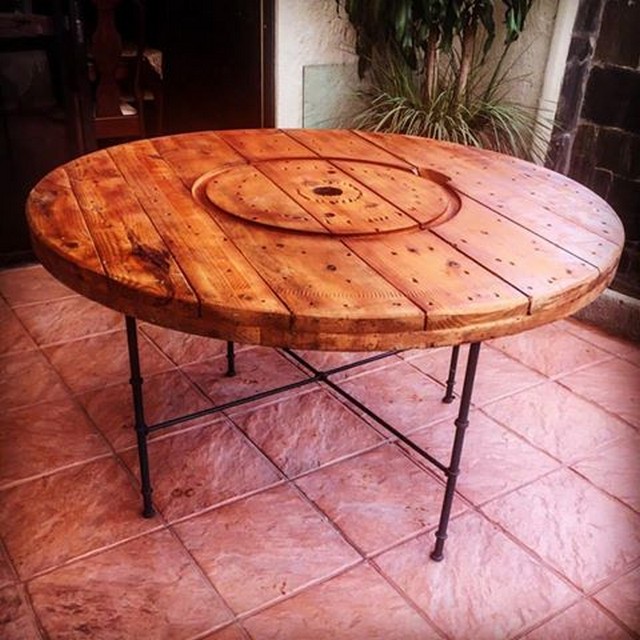 Coat hangers and shoe racks are one of the most important fixtures inside the house. We just can't afford to ignore them otherwise our home discipline would be in shambles with a messy look of scattered shoes and clothes all around. So prevent this messy look and try making this smart rack.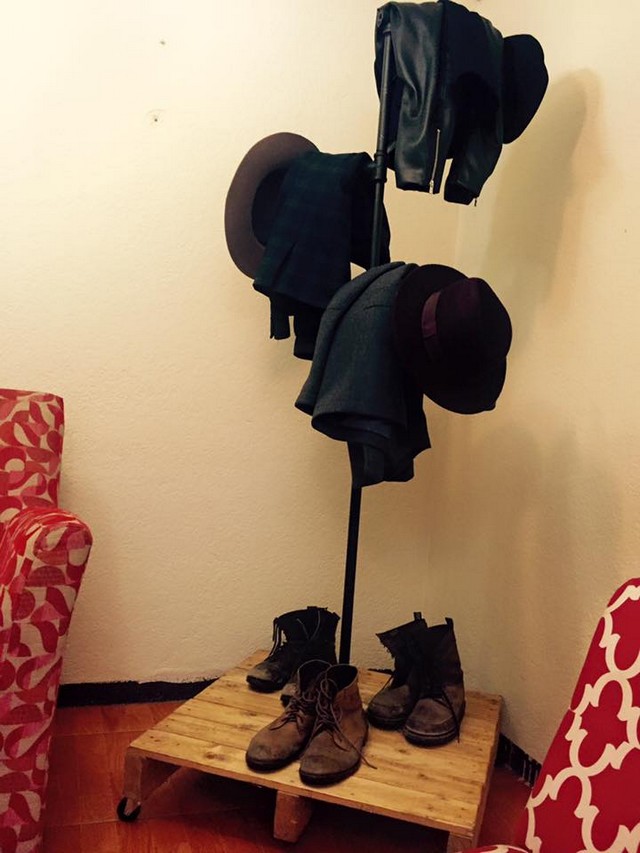 And finally this wooden pallet rustic table is recycled for all those art lovers who can not take it routinely. They just want some different wooden furniture items according to their taste, the items which are contradiction to the conventional wooden furniture items all around us.