Pallet Chairs for Book Lovers
When I was a kid I was a real book warm. I used to love reading books, this was the best way to spend time. My dad used to give me books on my birthdays. This book reading helped me later in my academics a lot. There are a number of people who still love to read books. Despite of several gadgets they prefer to read books. So just for such reading fanatics, we are going to make a pallet chair for book lovers. This pallet chair would be very well equipped and designed with all the necessary chambers and racks to contain the books.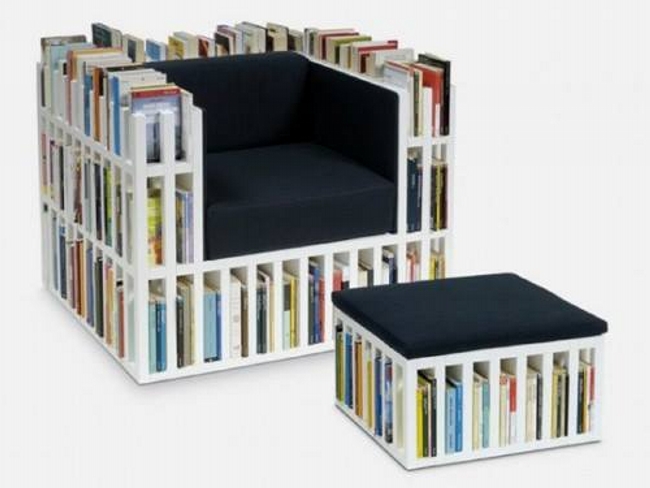 We have made so many ordinary chairs with the wooden pallet, but this one is obviously totally different from the rest of creations. As this is meant to be only for the book lovers, so this huge chair would be having ample built in space in its surroundings where the reader can place all the piles of his books in a pretty arranged manner. The people who are book lovers, they read for hours and hours. Sometimes they even spend sleepless nights reading books. So this special pallet chair is a real surprise for those book lovers.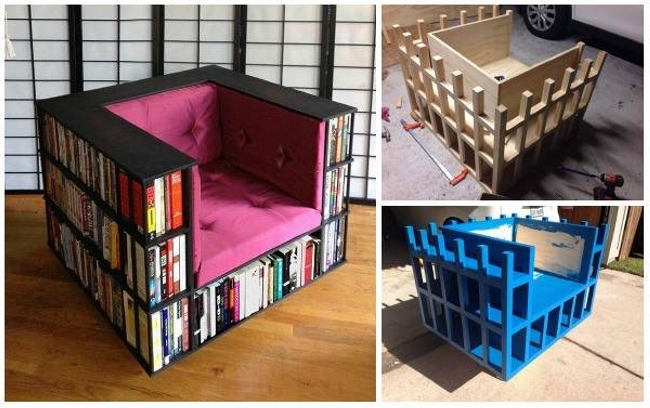 Here is a great demonstration of this special chair. Along with a huge and wide seating space, there are also several book racks on both outer sides of the chair, while there is also a book rack right below the chair. All of the racks are over loaded with the piles of books. The person who loves reading, he must grab this beauty for him. And I am sure all the book readers are going to love this splendid design. Each and every portion is recycled using the wooden pallets. So try making this multi purposed chair for your home too.