Beautiful Pallets Sofa Set With Table
A beautiful pallets sofa set, which can be placed indoor in a living or drawing room or in outdoor patio furniture. What a nice idea this man adopted to create a pallets luxury sofa set which shows the pallets recycling and re purposed options. Pallets really have a big wood turning ideas from pallets crafts to pallets furniture. I always look new pallets ideas that how people use pallets woods for the personal uses. At this site you can found a brilliant pallets ideas collected around the world that how pallets easing the people needs.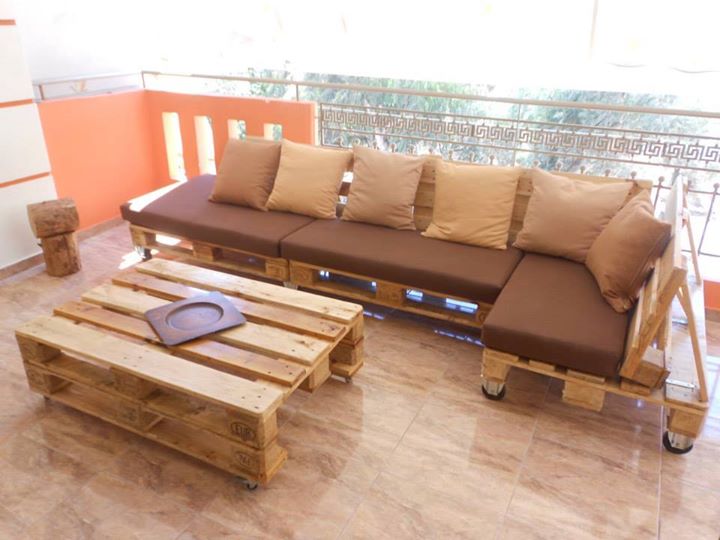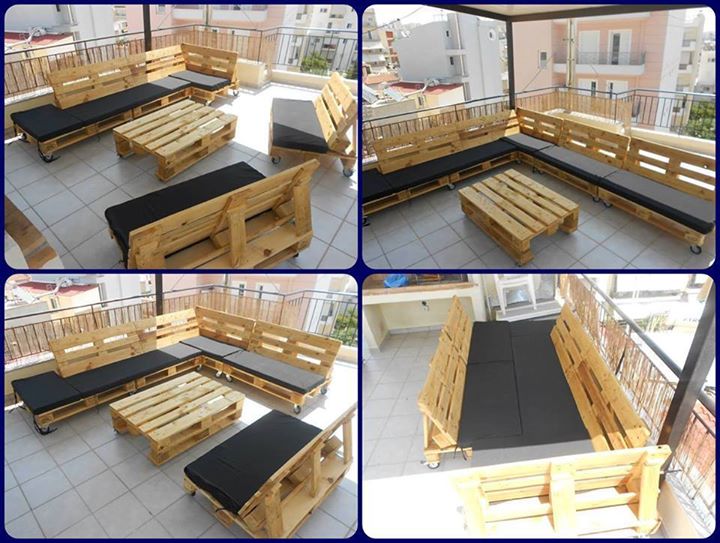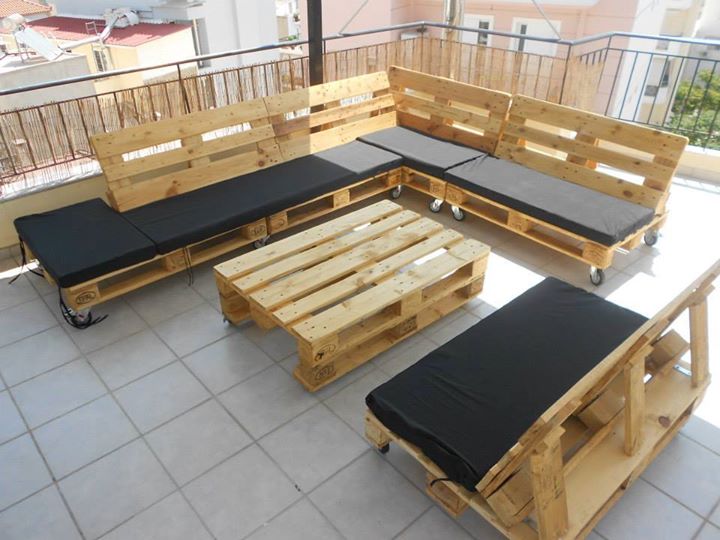 Look at the pallets table, what a nice design and look of this table, matching with the pallets sofa set, creating a nice patio furniture atmosphere.