Custom Made Pallet Media Cabinet
To make a wood pallet TV cabinet has always been a wise choice in many perspectives. Like this got a number of reasons to be recycled, first of all it became the best support for my TV, to ensure its safety and security, to prevent it from falling or anything like that. Secondly this was just so damn easy for me to make this much important item with the wood pallet as I was already having some of the finest shipping pallets lying in my backyard, so I just planned to go for a custom made pallet media cabinet.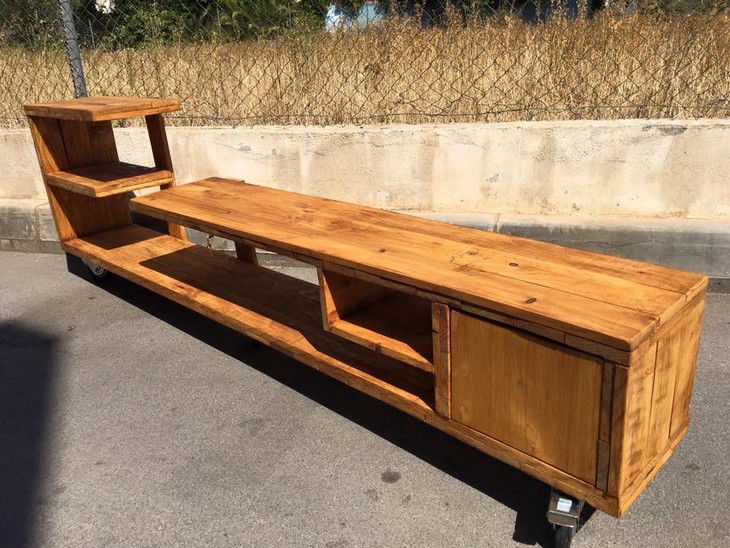 I think the crafters have just recycled it a couple of hours ago and they have presented it here in the open for all of you to have a look on it. The very first thing that came to my mind after seeing this media cabinet it was like man, this is awesome.

We have shown you the clear frontal look of the media pallet cabinet, it has got multiple tiers, the length is also a bit excessive, a shorter patch of wood on the top is an additional of style and charm. So in simple words this is one of the most stylish wooden pallet creations.

In almost all of our wooden pallet TV consoles and trolleys we always prefer to install the built in wheels on the top because it makes it possible to drag and move the wooden object on the desired place single handedly. So this is certainly a major incentive. It has got ample space for the TV device, on a side we can place the music system, some other supporting accessories might make their place in both corners and wherever placed this custom made pallet media cabinet would be a splendid addition inside your house.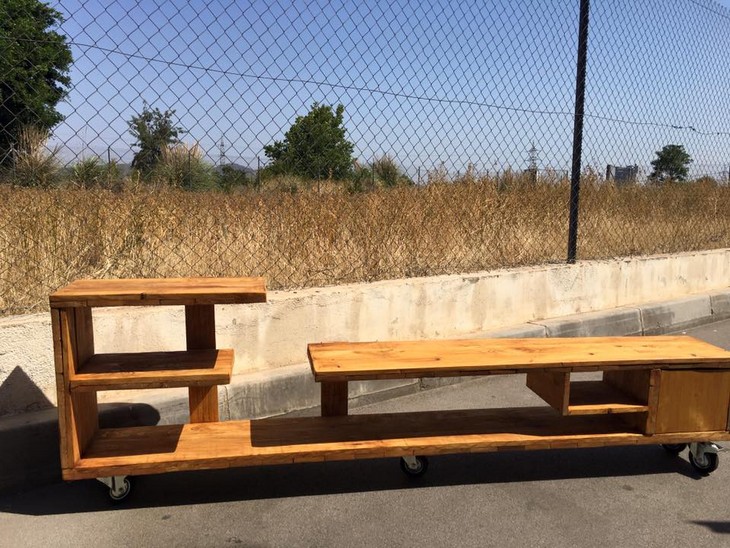 Created & Submitted by: Muebles con palets