Pallet Picket Fence Ideas
A fence is a necessary part in a systematically enclosed area for your green landscape. We have recycled a number of wooden pallet recycled fences. And this is the prime quality of the shipping pallets that they allow us to have the full control and freedom of manipulation of ideas and designs. When we talk about a pallet wood recycled picket fence, this is a wooden boundary line especially designed for some green landscape or some other area that you need to enclose or isolate, and the boundary line for this specific area is drawn with the same shipping pallet planks. This idea is quite worthy for the ones who are actively in to the gardening activities.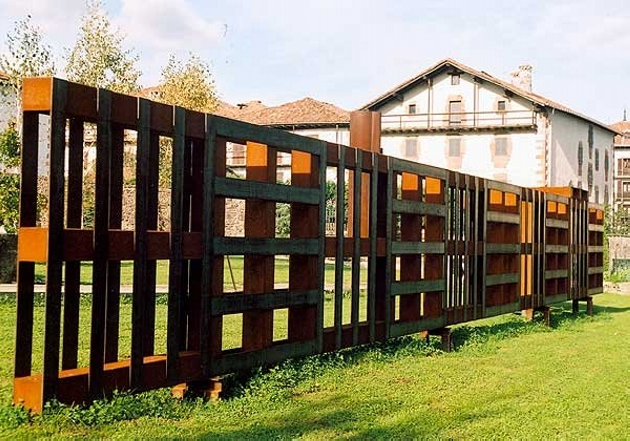 This is a small enclosed area with pallet picket fence all made using some cut to size wooden pallet planks. We have painted them in bright white color which is the most appropriate stain color for outdoor installations.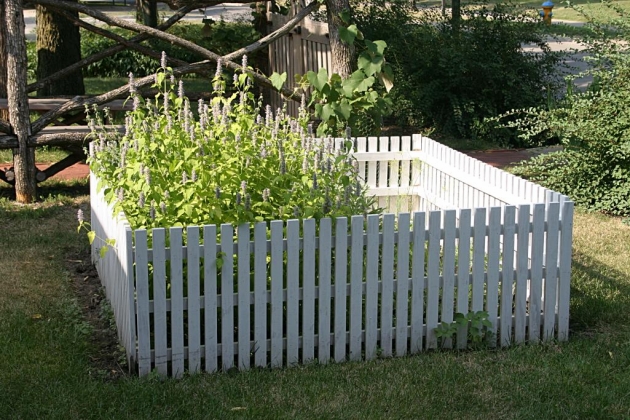 Well, here is a large boundary line or wooden pallet picket fence, a whole green yard is covered with this wooden boundary line. The pallets used for this seem pretty fresh. They were all cut to size first and then installed in a certain sequence maintain a set pattern for the fence.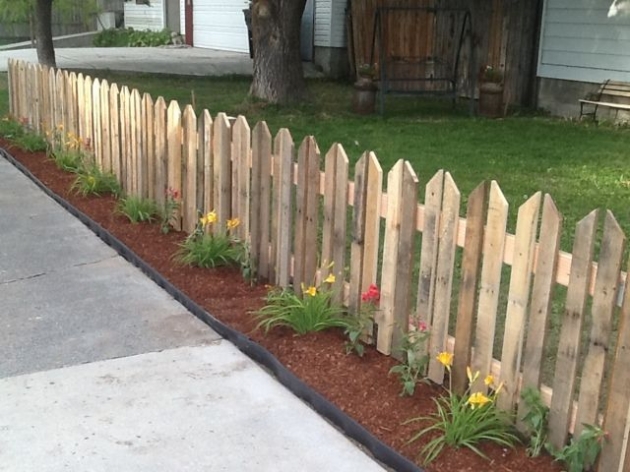 In the urban livings, there is a common trend of turning your frontal portion into a green landscape. And once you are done with the grassy area and certain plants, in order to take care of this are you have to enclose it with certain hurdles as you can not leave it just like that. Pallets are here again for your help and support.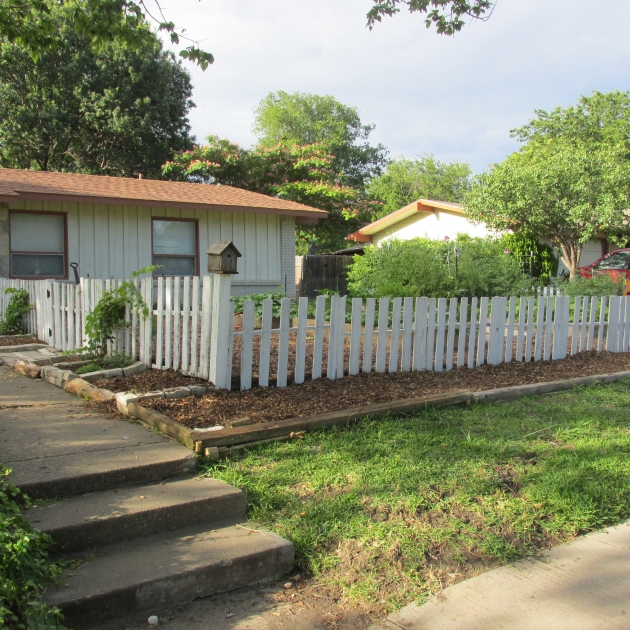 This is probably one of the finest wooden pallet recycled picket fence. Decency and sophistication is all evident here. Each pallet planks is very well sanded, painted, and installed in a very attractive pattern which could be called a curved pattern.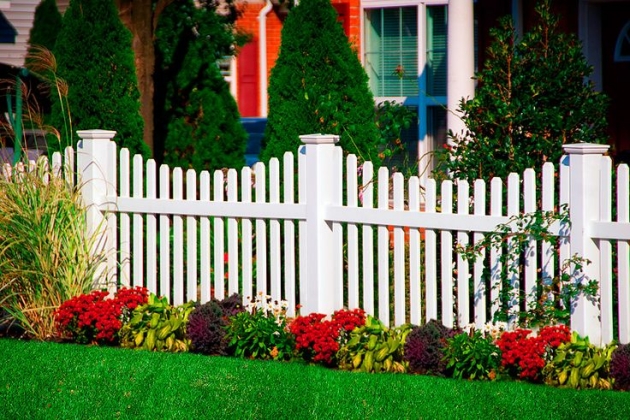 You can design and shape different fences according to the area that is being covered. As here in this specific project we can see the enclosed area is mixed with green patches and some concrete blocks, so this rough pallet picket fence is pretty appropriate for such enclosure.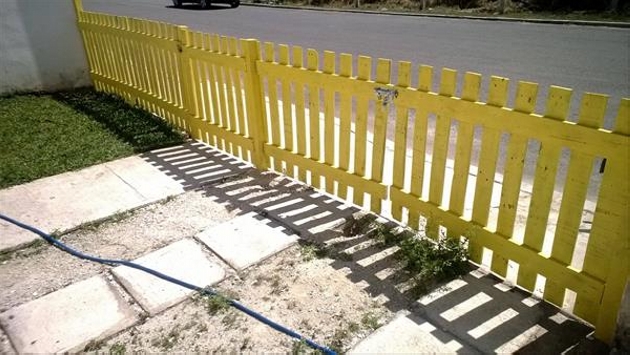 Giving different shapes to the pallet planks individually enhance the looks of the fixture. This is a rustic wood pallet upcycled picket fence, this is left unstained, but each plank is given a certain shape with rounded tops and flat bottoms.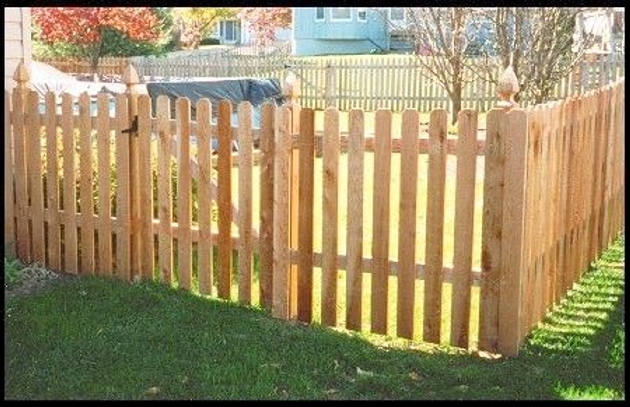 Some sharp or pointed tops in a fence represent a sense of protection from the predators or the entry of unwanted objects or living beings. Along with the anticipated protection this certain design also adds a lot to the beauty of the picket fence.

The last one is made on an un even stairway that is declining, same is applied on the pallet wood picket fence. Each plank is very smartly sized and measured, and an internal locking wooden slab is installed to ensure the fence remains intact and erect. All of these picket fences could be applied inside and outside your homes, you just have to grab one that suits your available space.