Pallet Side Table with Drawers
A side table is supposed to be a simply made wooden table that is usually slim and smart in shape because we usually place it in corners. This is normally not used as a proper side table along with some other wooden furniture items like couches and chairs. So it has to maintain its own individuality. As it stands alone erected in a corner so it has to be pretty attractive and eye catching otherwise it is ignored straight away. So we are going to take care of all of these factors here like this pallet wood side table with drawers would be slim and attractive as well.
I really like this smart innovation done by some cunning wood pallet crafter. As a side table is a mere installation that mostly accommodate mere decorative items, but this time this side table is just going to be a lot more than that.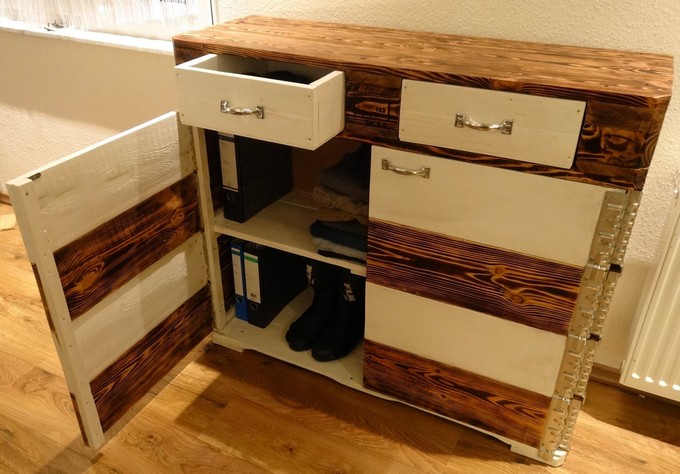 The overall look of the wooden pallet repurposed side table is phenomenal. We have used such an attractive color scheme in the entire structure that it would compel the visitors to notice and then admire it. This seems like an expensive branded wooden furniture item prepared by most experienced professionals.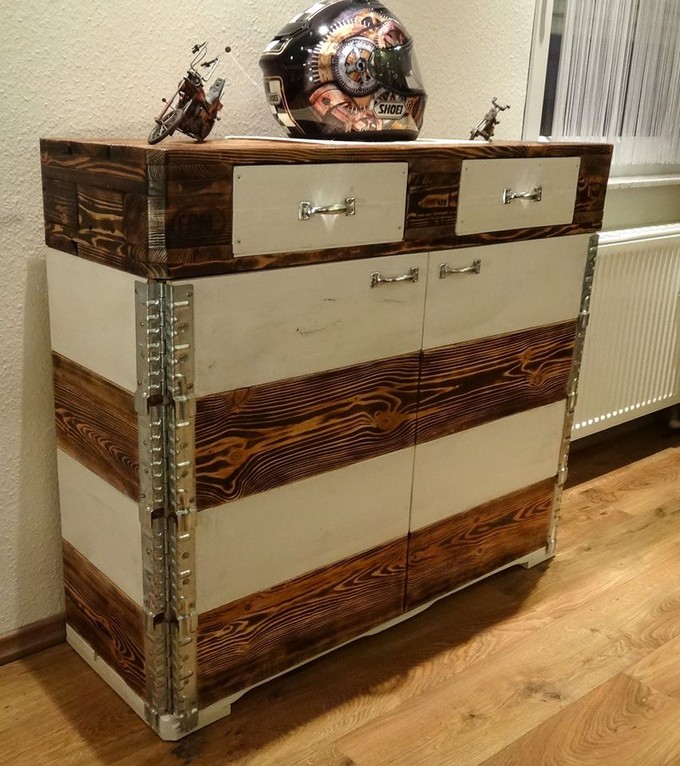 Some portions of the side table are stained with bright white shade, and the rest of the portion is left pretty rustic. The knobs we have used here are made of finest steel that I bought from a hardware store downtown. But they are not expensive at all. And above all the space inside the side table is probably the biggest incentive. Grab all of your accessories roaming around that couldn't find their place anywhere else, all of them could be stuffed inside this smart wooden pallet side table. This mere table is going to change the whole atmosphere inside your hallway all along.