Reclaimed Pallet Side Table Cum Shoe Rack
We welcome you to our pallet wood land, I named it as pallet wood land because the wooden pallet is the basic theme and inspiration of our whole website. Working on wooden pallet plans and bringing you guys some fresh and new plans is literally our living, our bread and butter. That is why we do it whole heartedly and with full devotion. And the proof of our devotion would be pretty clear from this reclaimed pallet side table cum shoe rack. As the title shows it is a multi purposed product that would be made using the raw pallets that you considered to be useless.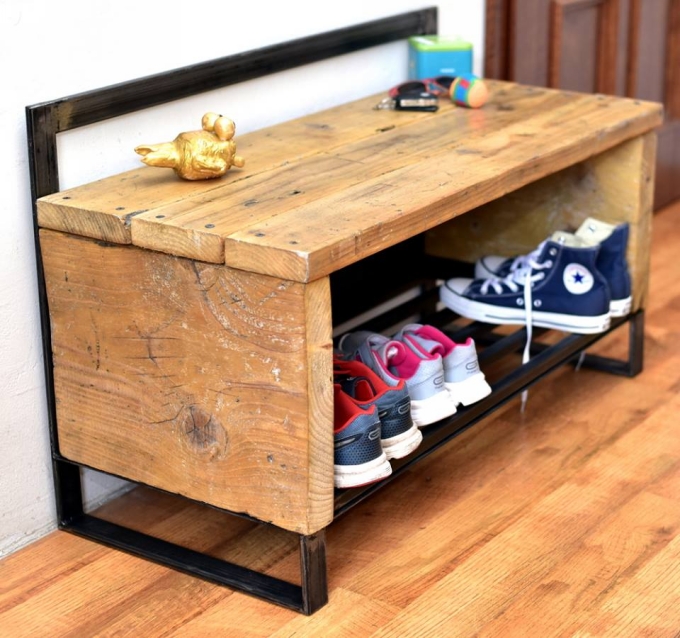 A table and a shoe rack, both are equally important in a house hold. Your whole range of wooden furniture is pretty incomplete without a decent table, and your house would not be in order unless your shoes are scattered all here and there.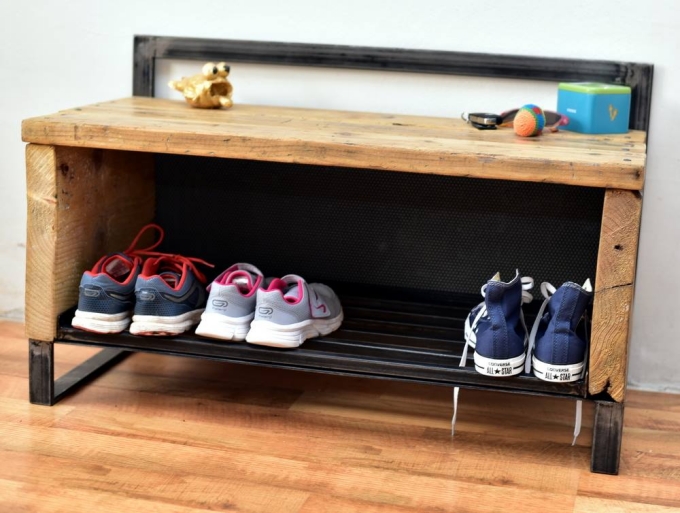 So just in order to put your home in order, you are compelled to make or recycle this reclaimed wooden pallet side table cum shoe rack. Not only it would cater your needs of a side table where you place a vase, but would also accommodate your shoes and prevent the home from a messed up look.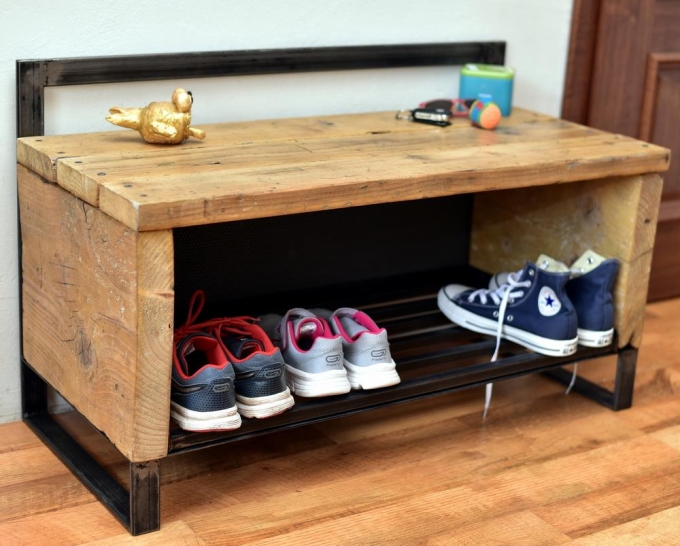 Looking at the wooden sheets in this reclaimed table it becomes quite clear that it is made using some exceptionally huge pallets as the wooden layers are just too thick. Yet the same sophistication of wooden pallet products is maintained here.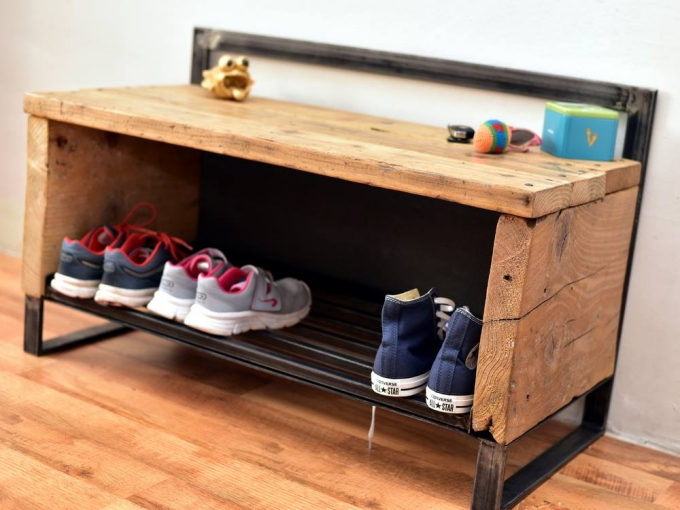 While the basic frame is made using iron flattened pipes which are frequently used in several home accessories and furniture items. This basic metallic frame is actually reclaimed from some other dumped item, and it is covered with wooden pallet planks turning it to a reclaimed pallet side table cum shoe rack.