Recycled Wooden Pallet Shelves
If you were an interior designer, you would be aware of importance of a conventional pallet wooden shelf. A wooden shelf is at the same time, an additional storage space for you, this is the main display centre of the house where you show off some antiques and precious show pieces. These are also a complimentary feature in the room's interior beauty. So a wooden shelf holds immense importance. Here in this article we are going to show you guys a number of wooden pallet shelves that would enhance the aesthetic beauty of your home interior.
This is the very first project of wooden pallet shelf idea. This is not a typical wooden shelf, rather a mere straight wooden sheet having several hooks where you can hang a bunch of kitchen accessories. Tied up with burlap ropes, this is a blend of style and skill.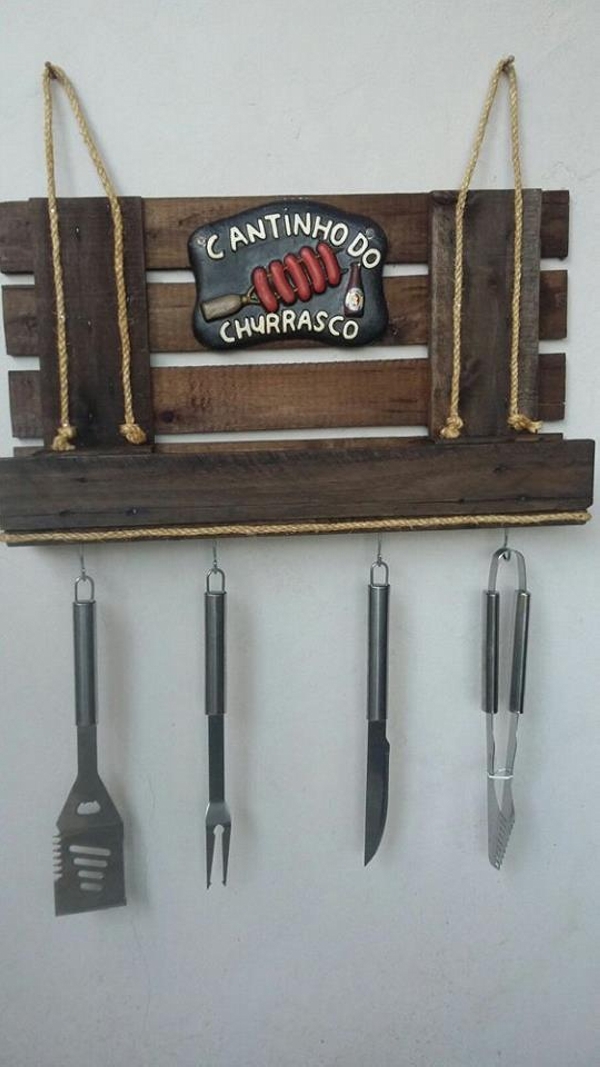 The next one is a full fledge pallet wooden shelf hanging with a rope. It has multiple portions for different accessories like wine glasses and wine bottles, plus on the bottom there is a hanger where you can hang a piece of cloth used to clean the glasses. So this is a mini bar as well.
Now this is the pallet wood recycling at its peak. I mean the whole wooden set up is literally commendable. The entire wall is covered with the wooden pallet planks, and there are a number of pallet shelves extended outwards carrying several accessories. This is also a mini bar where pallet shelves are supporting the whole set up.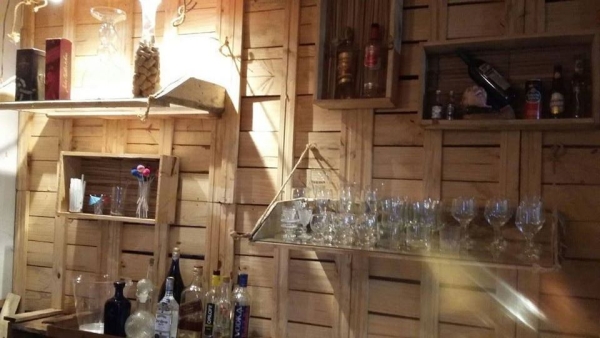 The final one is an enthusiastic pallet wooden shelf cum bar. Become a mutinous to the traditions which are ostensibly essential for society, don't be a poseur anymore and quixotic, but be practical and make what ever you want to, using same wooden pallets.