Repurposed Huge Pallet Storage
Since there are occurring demographic changes in the world, the living spaces of human beings have also shrunk to mere square feet. So storage space is the rising issue of the day. Most of the times we are running short of spaces in our daily life to preserve our many house hold articles and even valuables sometimes. Here we are going to repurpose a pallet storage which would be huge in size. Having ample storage space where we could place our plenty of house hold articles. This huge pallet storage would not only be cost effective, but also very useful and practical too.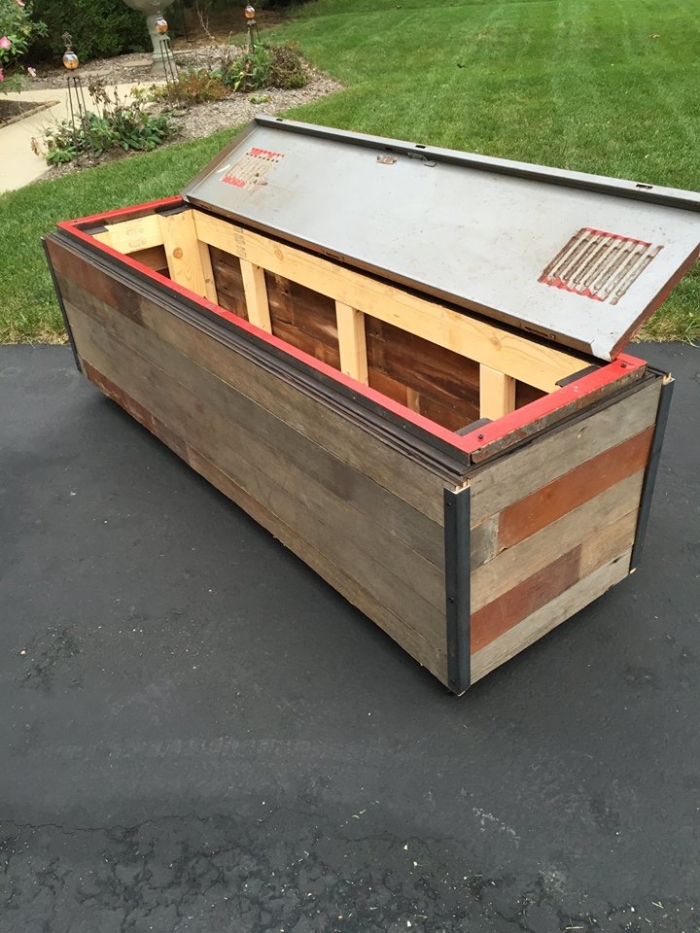 This pallet storage is something which is going to be upcycled entirely with the wooden pallet. If you are a true crafter and very well familiar with even the basic wood work, this project is going to be damn easy for you. And at the end of the day this huge pallet storage is going to give you so much relief when it would come to the preservation of your valuables. Nothing except a scraped wooden door is going to be used in the repurposing of this huge pallet storage. Lets talk about its basic structure and the possibilities of working out this pallet storage at your own.

Look at the basic structure of wood pallet storage, more likely to be called a wooden storage trunk which is pretty huge in its size. This is basically a rectangular shaped long and wide pallet storage completely repurposed with the raw and trashed pallets. While a scraped door is installed or fixed on its upper surface to make it secure at the hour of need. This huge pallet storage could accommodate a huge amount of your house hold accessories and even your valuables and could also be locked down.