Recycled Pallet Garden Deck with Furniture
Making and maintaining a green landscape is a real tough task. Like it is not that once you have made a garden and then it would keep blooming and flourishing at its own, this is a very hectic task to keep it maintained. I know the real time gardeners would agree with me. And when it comes to the furniture range especially for the garden, this is another headache. But amazingly the wood pallet recycling has solved this headache and cured it permanently. We are bringing you guys here a recycled pallet garden deck along with a detailed furniture range.
First of all have a distant look of the garden deck and also notice each and every wood pallet made furniture item lying there. Like it has got a long L shaped pallet wooden couch, a pair of the pallet wood coffee table and a side table that is in its most raw condition.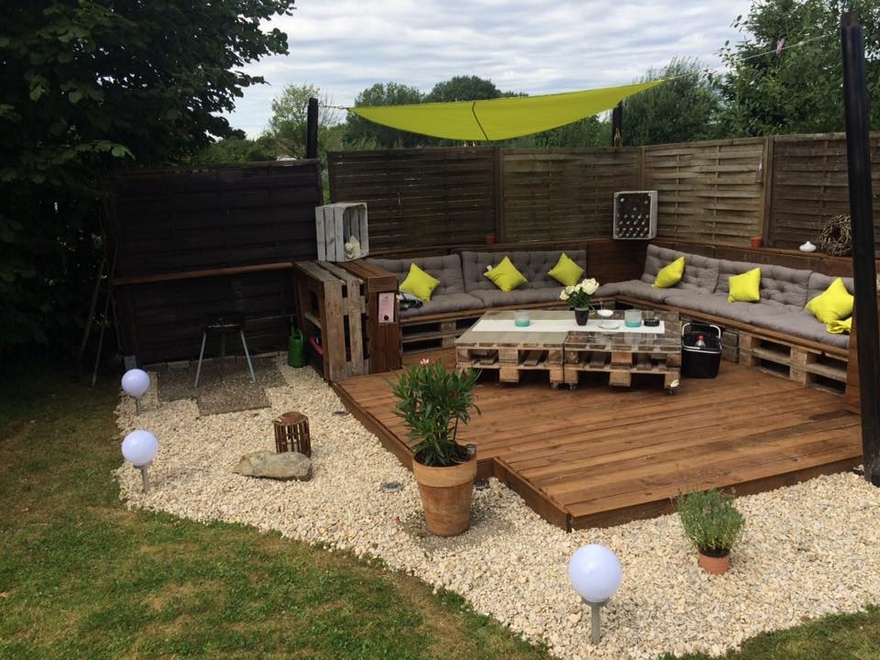 Also consider this cornered pallet wood repurposed chest cum table. This is simply so huge that almost all of the accessories that are meant to be used outdoor could easily be stuffed in this gigantic chest. Don't go for the looks but focus on the usefulness.

Hang on, did you guys notice, not only the deck and the furniture is made with the wood pallet but the fencing that is done all around the enclosed area is also done with the same timber that is shipping pallets. This is a pretty huge accommodation space where whole of the family could be seated at the same time. Though the deck is thinly layered yet it is perfect for the purpose it is installed here. Each and everything lying here is appropriately made and placed, but we had to suffer a bit to find so fresh and newly made shipping pallets.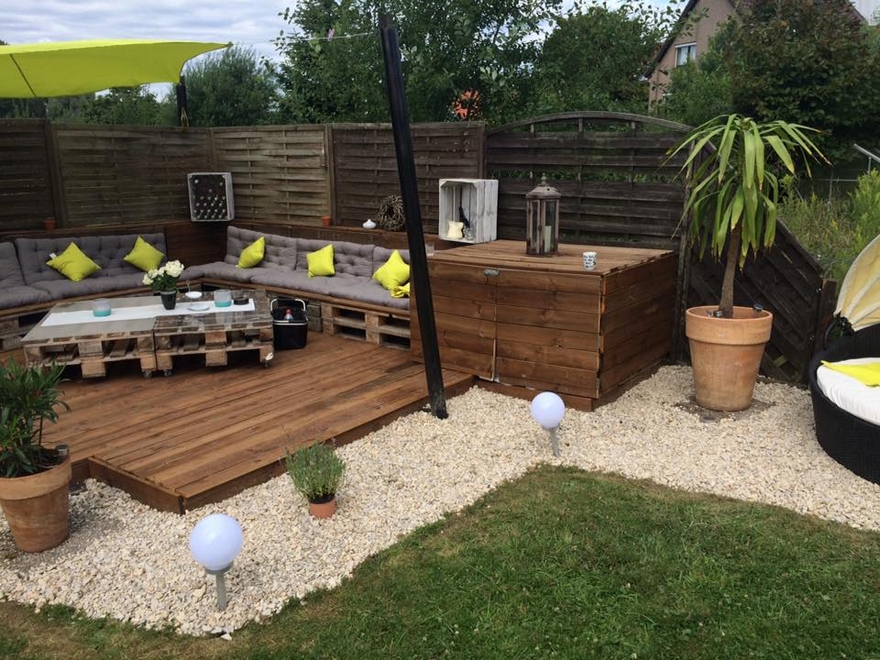 Created & Shared by: Martin Uhlig