Bar Made with Wood Pallets
Wood pallets are really durable and of high-quality, such as white oak. This wood is famous for its durability and flexibility. You can use wood pallets to design furniture and it is easy to design different items with DIY instructions. You can use flat bar and hammer to dismantle wood pallet because it is important to remove nails from each board. If you are interested to design a bar, you should use wooden pallets because it is a durable choice for you. It is really simple to design bins, tables, bar stools, sheds and small building structure.
Carefully select wood pallets and remove nails to make your boards smooth. It is important to rip down the board according to the size of the table, chair, and other structure. You can use a saw to rip down pallets to design different items. If you are looking to set up your bar, then you should consider pallet wood. This will be a great choice to design a bar with your limited budget. A complete setup can be designed with wooden artwork to decorate your bar. You can also design durable fences to surround your bar. Sanding and color can increase the durability of your pallet bar.
There will be a clean and pretty set up for you to set up your own bar. If you are using pallet kept in your backyard for several days, and then keeps the wood indoor on settling it for a week. Completely clean the wood and design different structures. Cabinets, drawers, chairs, tables, and stools will be designed with this wood. It will be an excellent arrangement for a home bar. There is no need to bother about the budget because the pallet wood is available at low prices. Your bar will be ready even with your limited resources.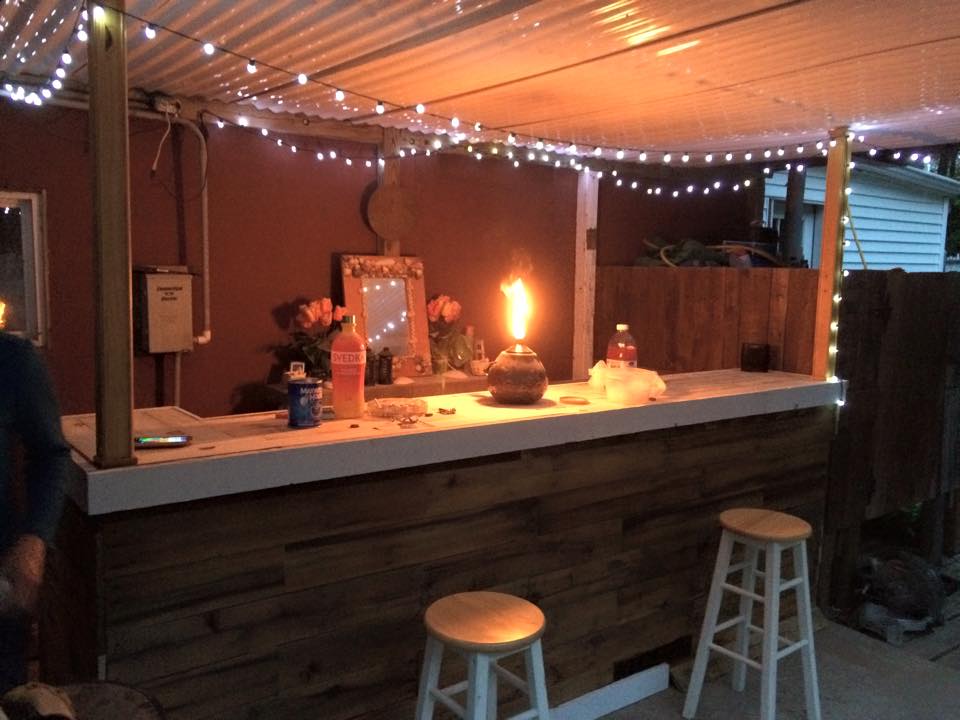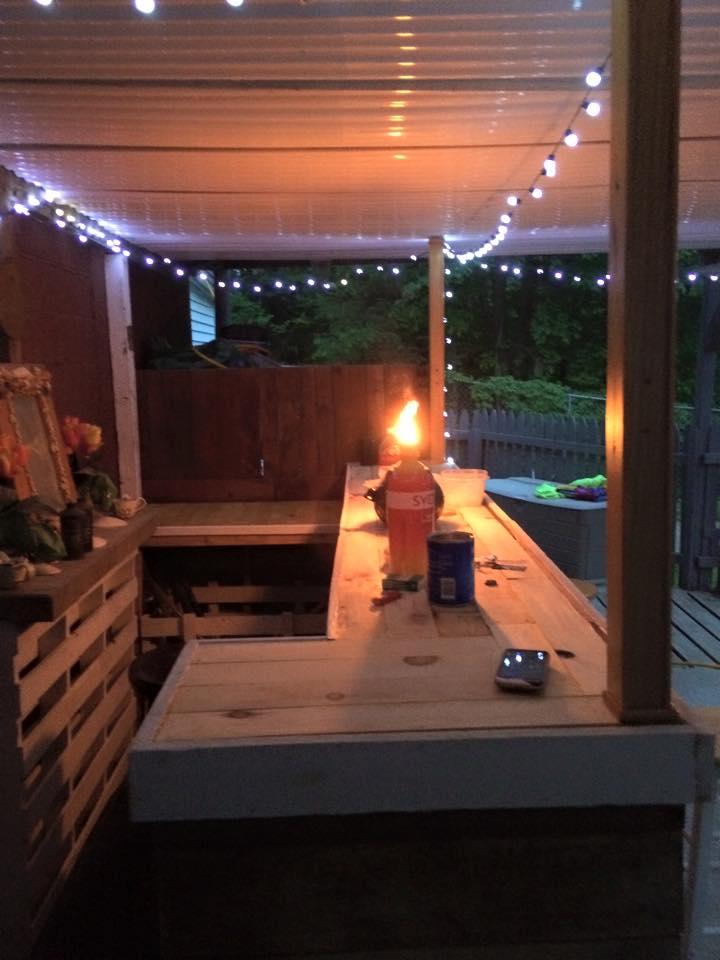 Done by: Chris Ruesseler