DIY PenTriStarGon Pallets Dining Table with Stools
Hey poops another quickie update…managed to scavenge a few longer pallets from the old Bunnings site here in Coffs Harbour…What to make??…Well now that you asked, I made the last coffee table (Green pentagon) as a practice run for the new project?? what's the new project called?? funny you ask that, it's called the "PenTriStarGon" verandah dining setting…That's a funny name you may say (yeah I heard you say it? Well there are 3 Pentagons, 6 Triangles, 1 Star and many lil' Polygons hence the "PenTriStarGon" is born!.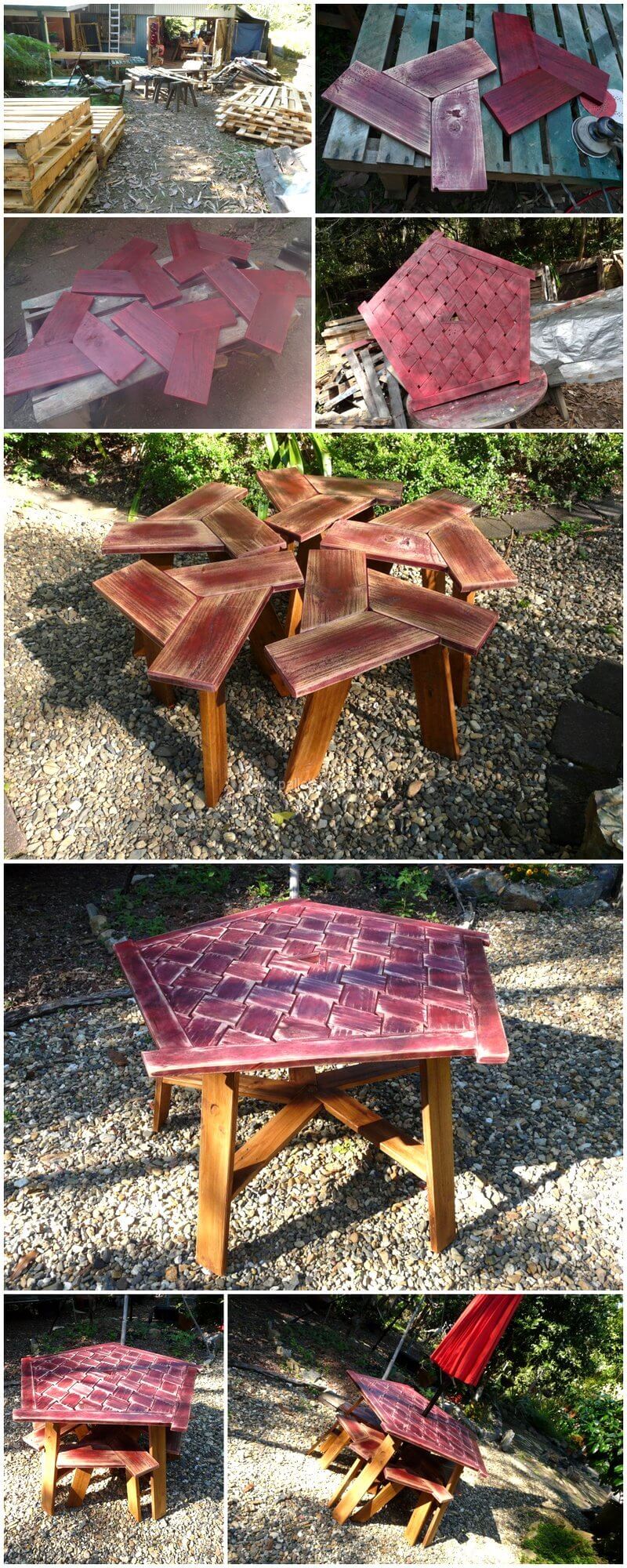 Now that you've learnt about the build process, here is the "PenTriStarGon" verandah dining setting or if you use the umbrella, the "PenTriStarGonella? ok ok!!…Just another Fart design but it came out ok, washed out red and natural …they don't always work but it's about the journey hey?