Furniture Made with Wood Pallets
Wooden furniture items have always been so damn expensive. But finally we found out the solution to this issue, we started wood pallet recycling and started making multiple furniture items that are making the best part of our houses. Pallet wood recycling has literally transformed our lives. As we use the wood pallet as basic timber material in all of our recycling projects, so we never get worried about the finances. Because we can arrange the wood pallet pretty free of cost from various places like construction sites and some mega stores in the town. Let's have a look on multiple furniture items made with wood pallets.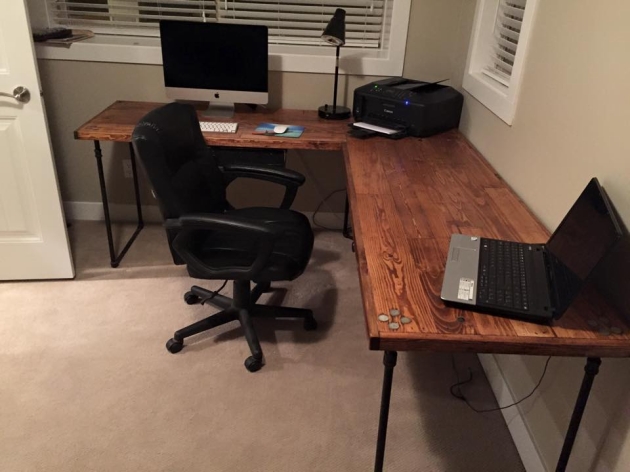 This coffee table cum wooden pallet upcycled chest is made using two types of timber, first we used a wooden barrel, and secondly we used some deteriorated shipping pallets in the completion of the table. This can be used as a side table and also as a storage chest.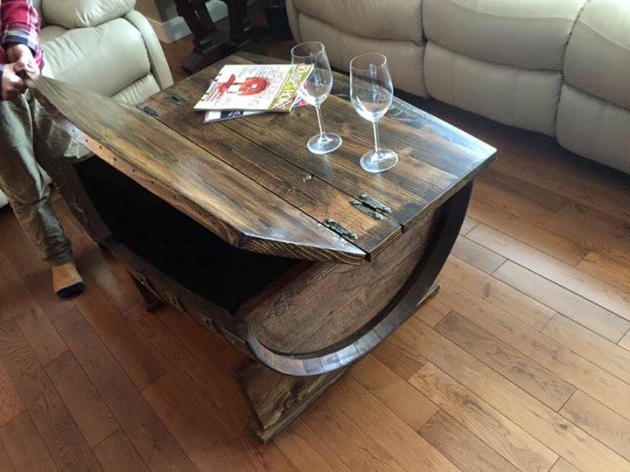 This giant wooden pallet repurposed bench was again built with intent to use it in a multi purposed manner. This could be used for mere sitting in the garden, this could also be used as an outdoor table, and the pallet wood used in this is quite fresh.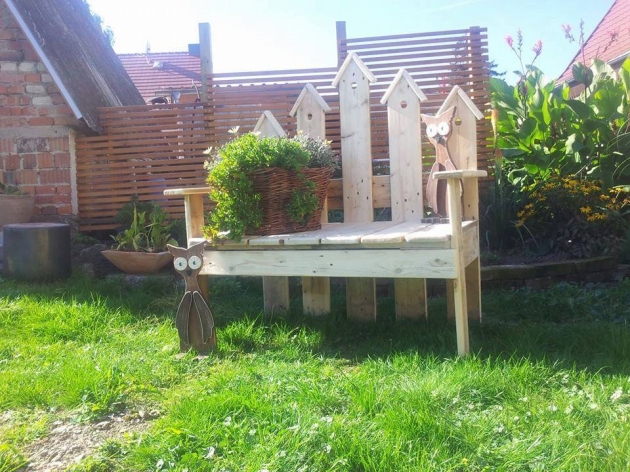 This vintage pallet wood sitting plan would have cost you hundreds of dollars if you would buy this from the market. But we spared some good couple of days on the execution of this beautiful project and we made it as a perfect furniture range for patio or lounge.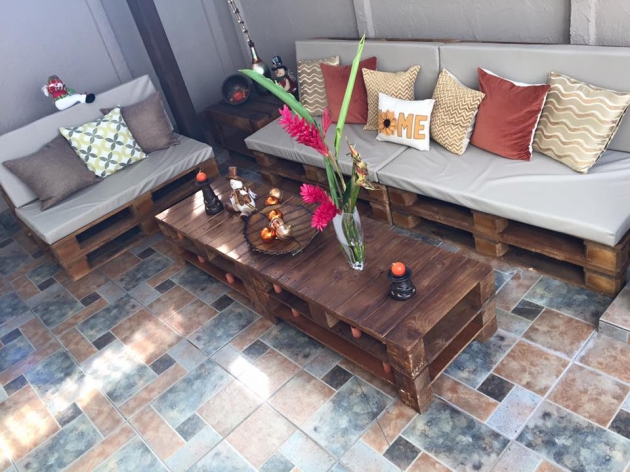 If we talk about the next recycling plan, again we resorted to some most broken pallet wood planks still it came up to be a perfect furniture range. And we camouflaged the condition of wood pallet by covering the couches with ultra luxurious foam mattresses.

And this rough bench would simply provide you some sitting space in your garden, again the deteriorated pallet wood planks are put to the task and they really turned to be a wise choice. We painted the each plank just randomly to maintain a raw look of the pallet wood repurposed bench.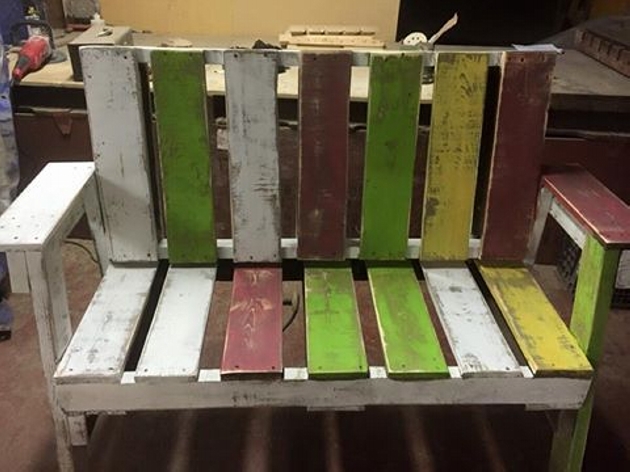 I really like this bed side table. Usually we have this sort of bed side table along with the room bed, but if you don't have one with your room bed, you can make this rustic wood pallet recycled bed side table. Provided with a built in drawer, this is a genius storage hack as well.

Making a wooden pallet recycled bar table for the house always gives me a strange macho sort of feeling as if I can do everything to maintain my house. Though this one was a bit tough to make as it needed a lot of timber, but finally it paid up very efficiently.

The last one is I believe the toughest one. The table top is simple and straight like always, and quite spacious as well. But the legs are entirely different from the regular stuff. This style has really made its mark as a unique wooden pallet creation.