Idea for Pallet Wooden Furniture
Our days and nights are dedicated to you guys as we always remain in the search of exploring some new pallet recycling ideas and different furniture items just to keep you guys intact. Your warm and sometimes strict feedback keeps us alive and going. That's why we never run short of such smart ideas in pallet wood recycling. Here again we are bringing you a very delicate pallet wood furniture idea that would certainly capture you in its magical appearance. Though the mere straight pallet planks would be used, but the beauty and charm would simply be exceptional.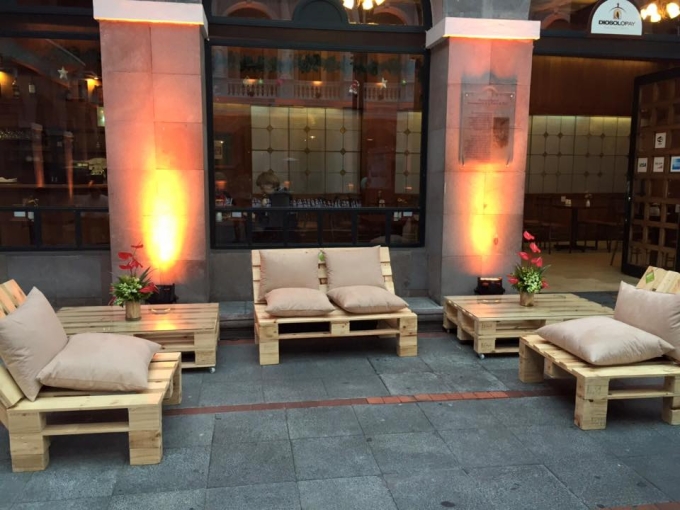 In the beginning of pallet wood recycling, people were not much convinced. They just though that it is a mere time wasting activity, but the moment the pallet crafters came out with some exceptionally great ideas of pallet wood creations, people started talking about this. And now this is the high time for pallet recycling, almost all the crafters have left going market to buy some wooden furniture item.

They just go through internet, find some decent plan of recycling matching to their needs, collect a bunch of wooden pallets and just get started. So this pallet wooden furniture is just another inspiration for you guys, have a look. Hope you like it.

I would like you to have a glimpse of our today's pallet wood furniture range. This is probably the most decent and classy range that you have ever been across in the pallet world. Each article seems to be holding the perfection with class.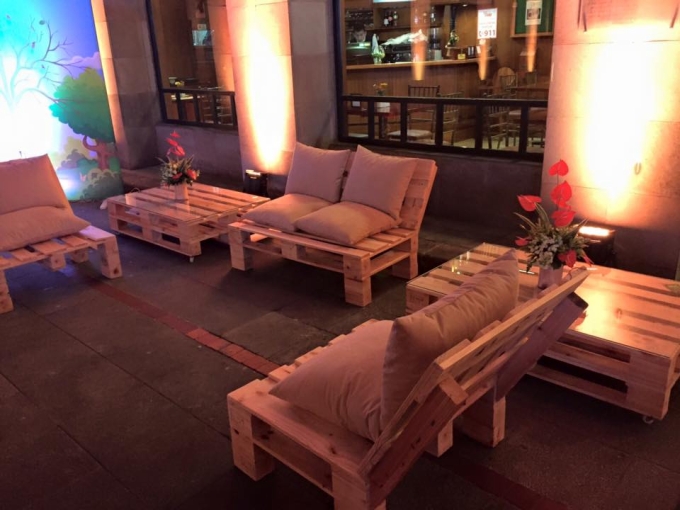 Four seater couch in three pieces, two side or coffee tables with glass top and wheels on the bottom, each and every article is just out of this world. Apparently some fresh pallets are used in the entire recycling process. I hope you like to give it a try.