Outdoor Furniture Made with Pallets
While surfing this website one might think that why the hell are we emphasizing so much on the pallet wood recycling. Though this is the very basic theme of this tremendous platform but it isn't just like that at all. It has got so many potent reasons behind this. To us this is actually a noble cause. We are basically serving the humanity by introducing some cheaper resources and furniture items which otherwise cost in thousands. Secondly we are also preserving the trees indirectly. Let's join this bonding all together, go and have a look on these outdoor furniture items made with the wood pallet.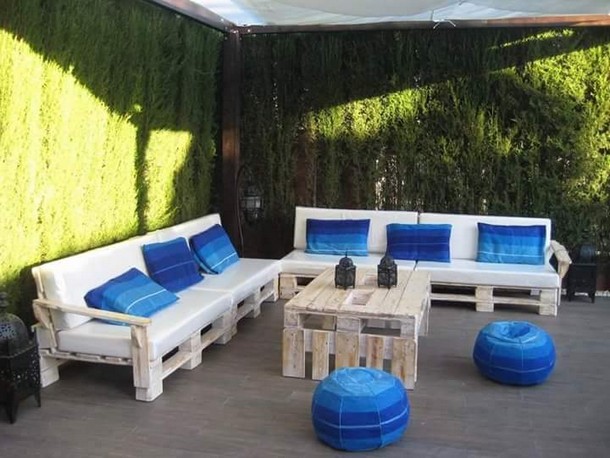 How much you like this customized pallet wood low couch? I know the design of this wooden couch is pretty unique, this is spacious, this is low to the ground, it has got the rolling wheels, plus the chains have given it an industrial look as well.

This whole set up recycled with the pallet wood is just yelling out loud that don't go for the market oriented furniture items but make them through the wood pallet. This would do you many favors. And virtually you would get the exact thing that you want.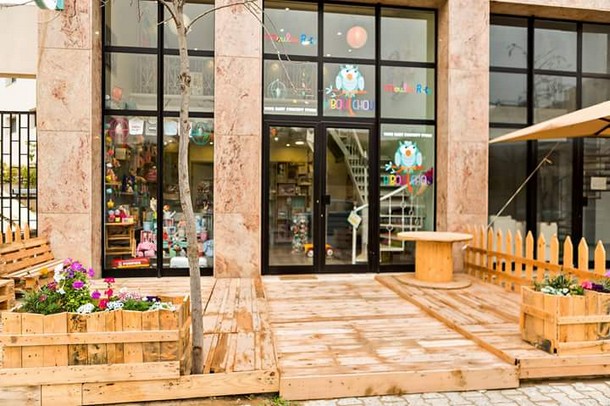 What would you say about this rustic wood pallet pair of stylish benches and the centre table? Apparently they seem to belonging to some designers furnishers store, but to your surprise this is all the creation of wood pallet done by our fellow crafters who really believe in it.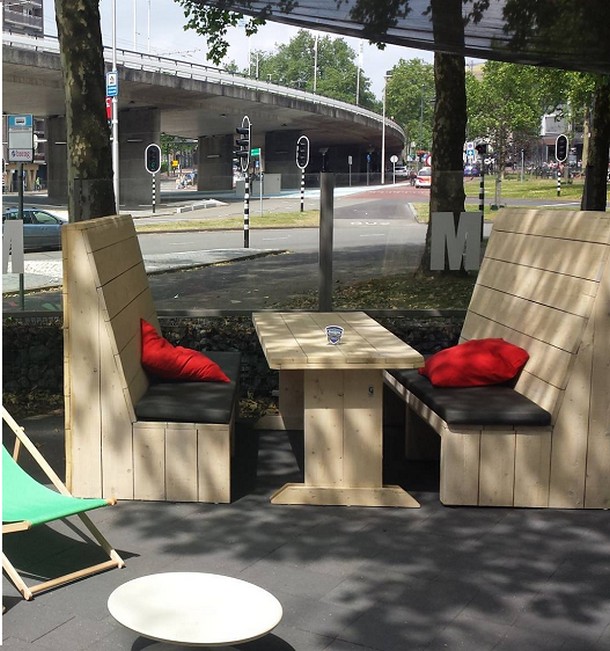 Wow, I just cant wait to get this one done for my own house. As I am an ultra romantic kind of guy, this would be an ideal outdoor bench for me and my wide. We would be sitting literally face to face and head on. Also this is the cutest furniture idea ever.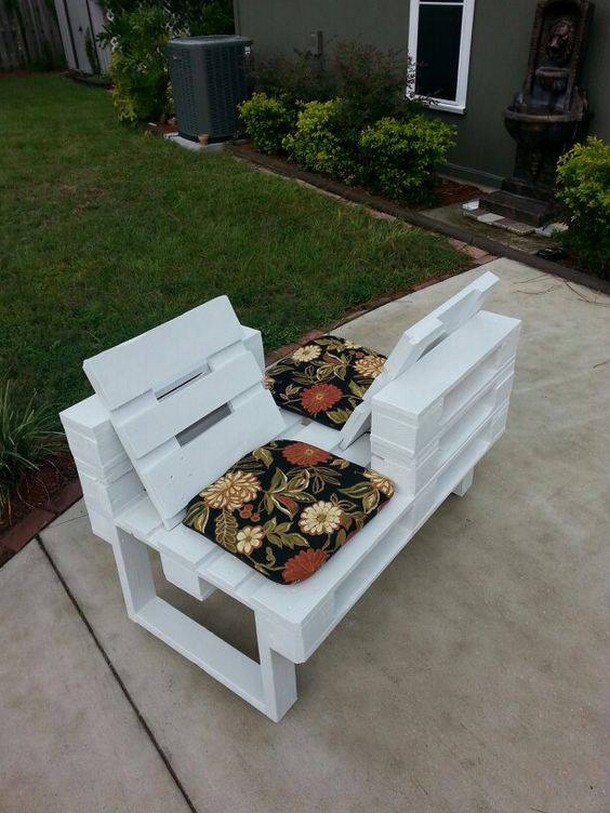 Coming to the next project we have gone a bit rough and raw. The whole wooden pallet recycled furniture for outdoor is made with relatively fresher shipping pallets. The remaining finishing was done by sanding them very well. So they really turned out to be a great outdoor sitting furniture range.

This is even the worst shape in the technical terms of the pallet wood upcycling as we didn't bother to paint the whole furniture range. This is basically done this way because the inspirations basically belong to you guys. This is your choice to decide certain color shade for them.

In the beginning I had instincts that I must do something exclusively constructive that would benefit the masses on the while. And I strongly believe the pallet wood recycling really made my dream come true. People now know me and ask me about several pallet wood inspirations because they are already convinced to give it a try.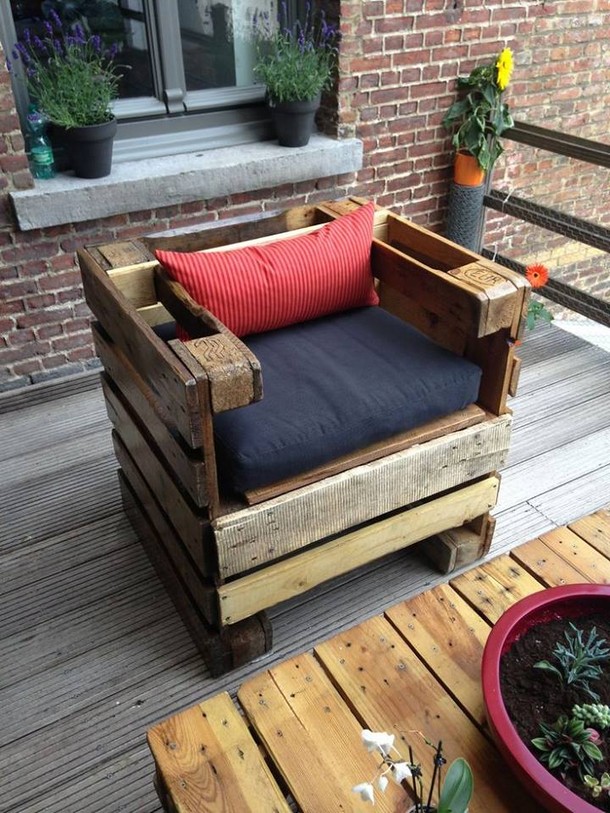 The last one is just to encourage you that never under estimate the potential of the shipping pallets no matter how nasty and broken they are. This is your expertise that how you camouflage their stains and turn them to be a great outdoor furniture item like this one.