Pallet Coffee Table with Storage
A coffee table is probably the most vital part of every living room. I am always very specific when it comes to my bedroom coffee table. There was a time when I used to buy expensive branded furniture items including coffee tables, and I remember I had to pay hundreds of dollars even for the trivial furniture items. But since I have started using old pallets in making furniture items at my own, I am no more worried about my finances. Recycling pallet into practical art crafts is a real fun activity. I have repurposed pallet into countless furniture articles, and this time my living room coffee table is also going to be one of these projects.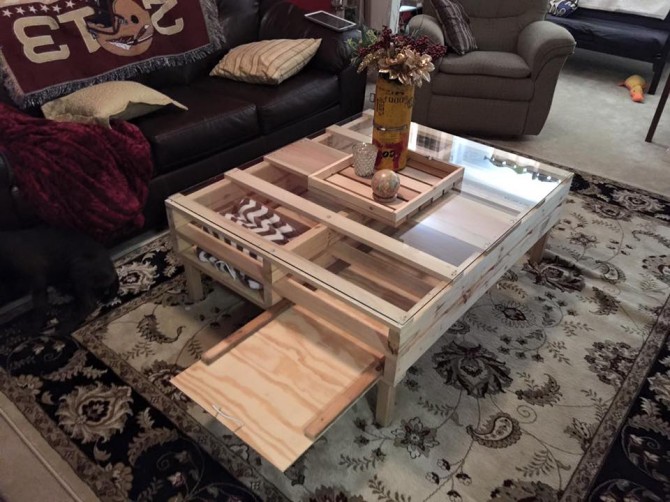 While choosing an appropriate coffee table, we bear many priorities in mind regarding the color, shape, size and texture of the coffee table. Since the pallet is here, our concerns over the finances are all gone because coffee table made by upcycling pallet wood is pretty cheap and handy as well. And the diversity of pallet wood makes it feasible for us to turn it the way we want it to be. So a pallet made coffee table is certainly going to match all your priorities.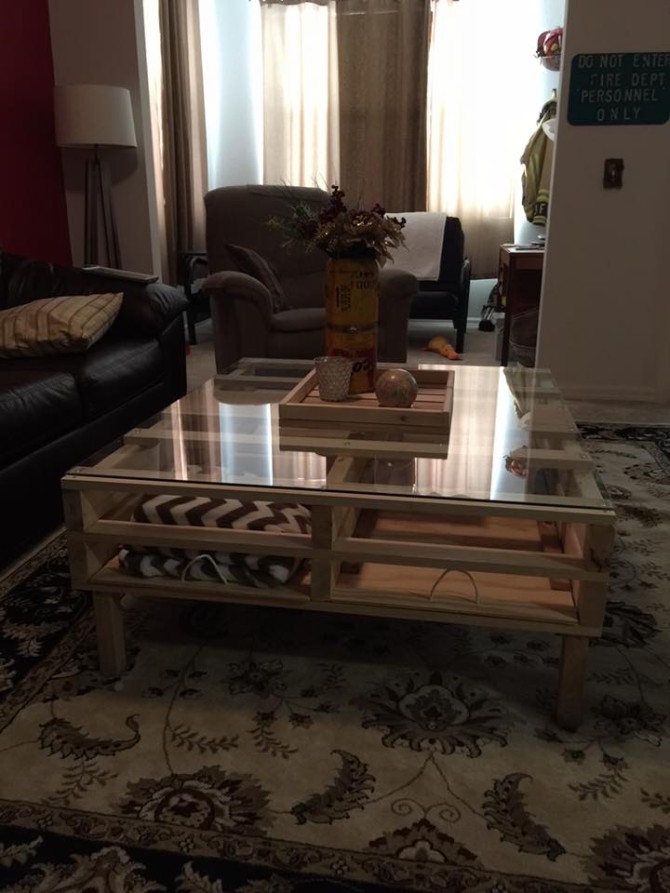 Here is a great demonstration of a pallet recycled coffee table with storage. Storage for sure is another matter of concern when we have to look for a living room coffee table. So when you are going to recycle pallet wood to a coffee table, you have got all the freedom to design this pallet coffee table accordingly. For instance in the below project, we have a coffee table which also have ample space below its upper top which is made of glass. The lower space is pretty enough for preserving many of your accessories.