Pallet Furniture For Outdoor
I think categorizing the pallet wooden furniture items according to their use is the best way to bring you guys the mast organized material where you can very easily find out your exact desired wooden pallet furniture item. You priorities and ease has always been our prime focus that is why we categorize most of the furniture items. In this way you guys can easily sort out the exact stuff you are looking for. Here is another great range of pallet furniture for outdoor. Have a look on these wooden pallet furniture items, I am sure you would get something that suits and matches your choice.
Wow, the very first outdoor furniture range is very heart touching and appealing. A decent pergola is made and the furniture range that we have placed there is made with the finest shipping wood pallets. Both the couches and the coffee table are left rustic.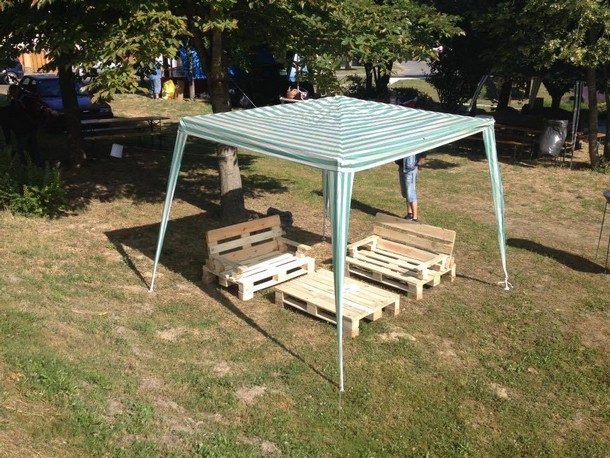 This furniture range is made for some public area, where we have placed some decent wooden pallet repurposed benches along with a high pallet wood table. This makes an ideal outdoor sitting space that is equally good for couples and the families as well..

Here comes another pallet wood recycled furniture item. Apparently the structure of the furniture seems like one single unit, this was actually made this way. It means that the benches are attached with the centre table and the whole set up would be transferred in one single piece. A great furniture item for outdoor for sure.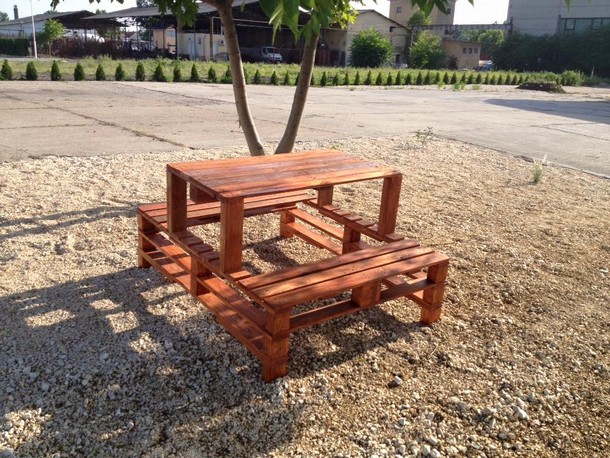 Ok, raise your hands whoever among you is interested in recycling these pallet wooden repurposed sun loungers. That is one of the best outdoor furniture item that would just create a tremendous atmosphere outdoor. And even very longer spells of laying on it would be very comfortable so just hurry up.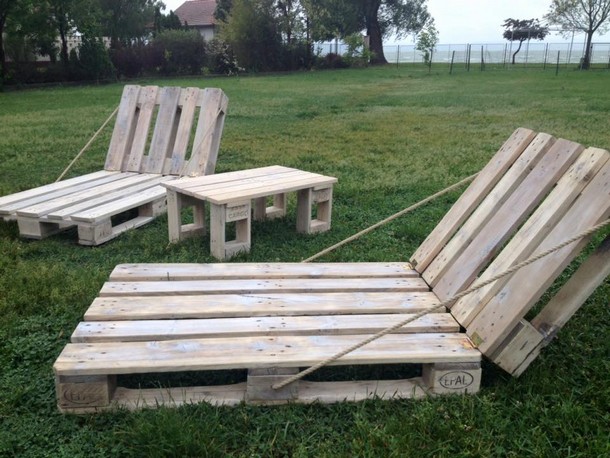 Here comes a sleek and more customized pallet wood pair of couches and a decent pallet wooden coffee table. You must ponder on each aspect of this wooden pallet furniture range. The set up is ideal for four persons at a time. And the design seems to be a bit formal.

This large wooden couch made with pallet wood can be used in multiple ways. For instance, this is ideal as a wooden couch, plus the huge sitting space can be used as a daybed as well, ultra luxurious arm rests add more to the comfort of the said furniture item.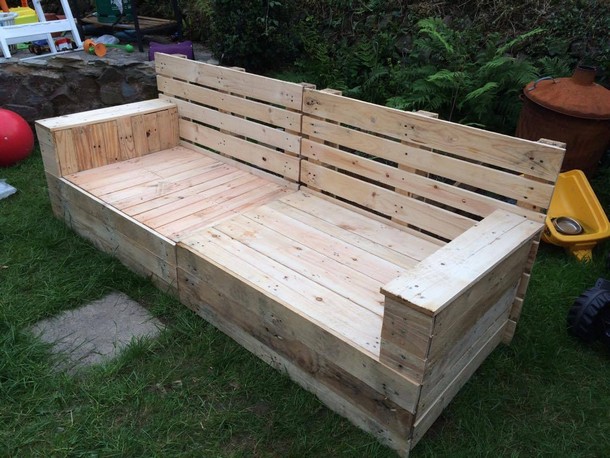 If you have to bring some wooden furniture items for your outdoor, the most scaring aspect would be the extreme weather conditions which might harm the wooden furniture items. But with the wood pallet, you must not need to get worried about this as the pallet wood is more tolerant to such extreme weather conditions.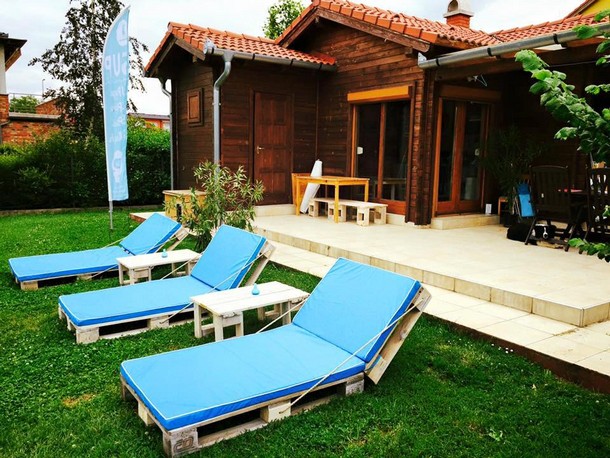 On the end, here is a surprise for all the pallet wood crafters. This exquisite and charming pallet wooden coffee table with a glass top and wheels on the base is an ideal table. This can be dragged very easily, same is the case with the wooden pallet couch.