This is the age of globalization and electronic devices plus gadgets. Our live seems to be pretty incomplete without these electronic devices like cell phones, TV, computer etc. they apparently keep us updated and help in adaptation of speed of world. They truly have become the need of the hour, life simply can not exist without them in the modern world. Living without them is just like living in the Stone Age. I literally love my TV, this is probably the best companion which kills my loneliness and becomes the best source of killing my time. So how about embedding this entertainment device into a luring pallet made TV stand? This certainly would be a great inspiration for every art lover.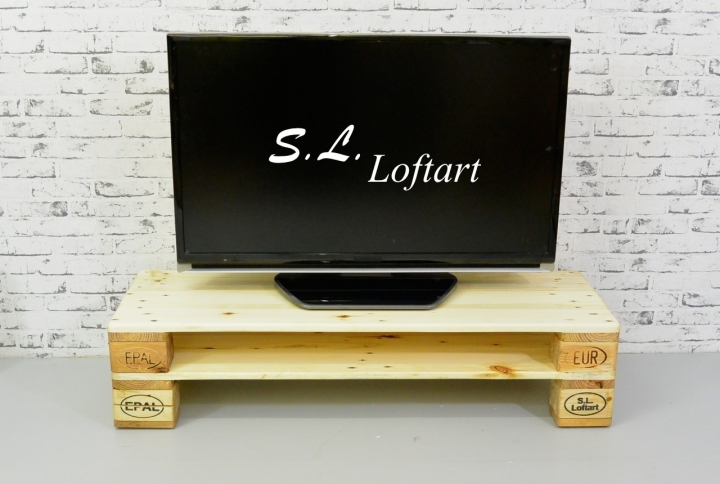 Never discard or throw away the wooden pallets that come along the things of daily use. These wooden objects are a best material in the process of recycling. Have you ever been into the art of making wood crafts? If yes then this pallet thing is a real surprise and blessing for all the art lovers. Right now I have come up with the inspiration of making a TV stand by recycling the wooden pallet at your own, and at the end of the day your literally going to love and adore its beauty.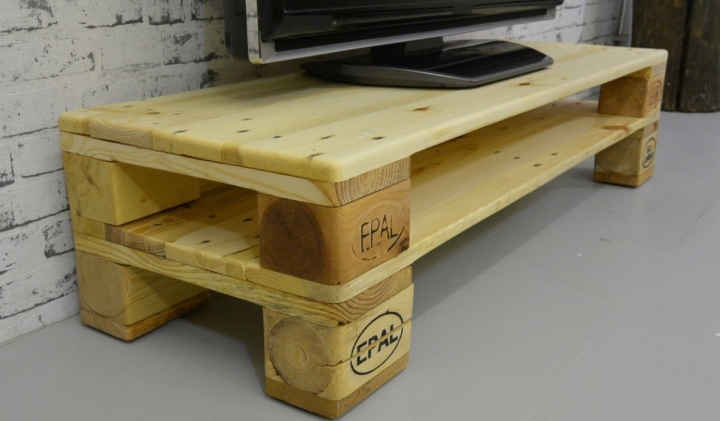 Just look at the structure of this pallet TV stand. You certainly would have come across conventional TV stands usually made of plastic or some other materials containing TV sets. But none of them equate this real beauty. Just look at the fine texture and dingy rustic look, this is an impressive addition to your home interior. And trust me every one of your friends or who ever visits your home is going to immensely adore this shining beauty repurposed with wooden pallets.