Pallets Wooden Table Cum Bench
It has been pretty long since I have been recycling the wooden pallet into many practical art crafts specially furniture items. Pallets are such an economical and easily available basic material that they could not be replaced by any other raw material so far. Almost every one of us have piles of wooden pallets in our backyard that makes them more practical and handy. So today we are geared up to make a pallets wooden table cum bench. In this furniture article we would be working on a furniture item that is completely recycled with the wooden pallet and can be used for multi purposes.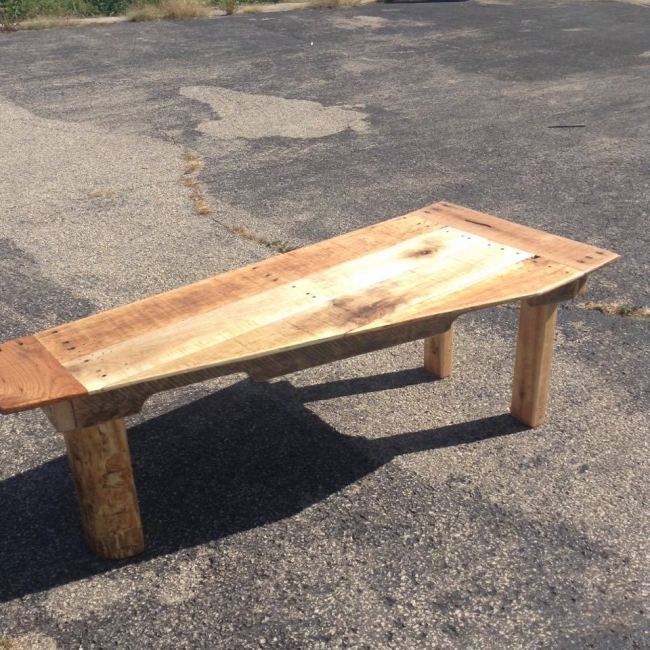 We have made numerous pallet benches and also pallet tables. But this pallet table cum bench upcycled with the wooden pallet is probably the very first experience we are working on. We will be upcycling this with the wooden pallet as basic material. If you are even slightly aware with the basic wood work, this is not going to be a big deal to try this making at your own just by having a couple of some basic tools. This does not need any rocket science at all. You are the one who would design it according to your needs.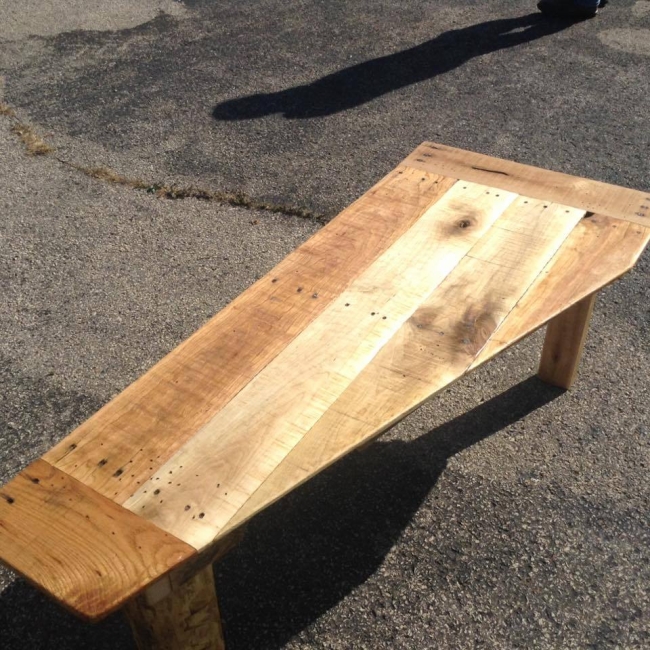 This pallet recycled wooden bench cum table is shown here in the pictures. This is a delicate piece of furniture. Look at its unique design which is pretty different from the common tables or benches. And having a look on its entire structure we realize that it is completely recycled with the wooden pallet as the basic material. It is also left unstained to maintain its same rustic look but certainly very well sanded to smoothen up its surface. And it is all set to be used as a table or a bench whatever fits your needs.