Reclaimed Pallet Coffee Table
A coffee table which is also named as a cocktail table, is basically a style of long low table which is designed in such a manner that it could be placed in front of, or next to a sofa or chairs to support beverages, magazines, books, decorative objects or some other small accessories you want to keep in your access. So certainly a coffee table is need of every house hold. So today we would be working on a reclaimed pallet coffee table. This reclaimed coffee table would be upcycled with the wooden pallet. And it would be designed according to the space available to us and also keeping in view our priorities.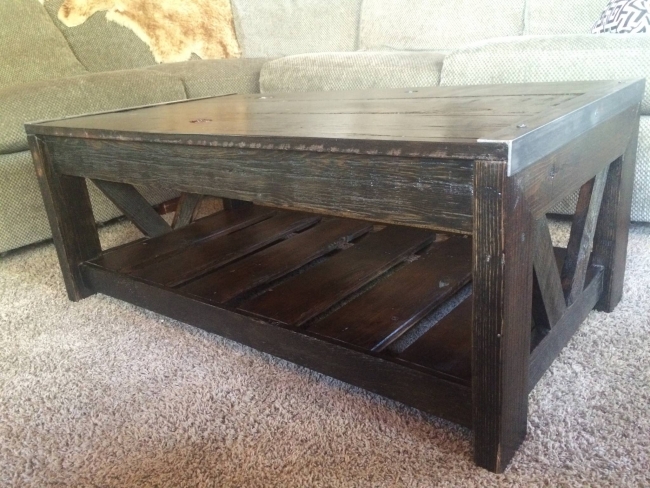 Throughout this website, we have seen so many great happenings. We have been through so amazing creations that they literally changed our lives forever. These pallet inspirations have compelled us to recycle the trashed stuffed which is a healthy and atmosphere friendly activity indirectly. We have gone through all the dimensions of recycling. So going according to the tradition today once again we have a wonderful creation which is a reclaimed coffee table entirely recycled with the wooden pallet. We are going to equip it with such a marvelous design that you would love to make it a part of your home interior.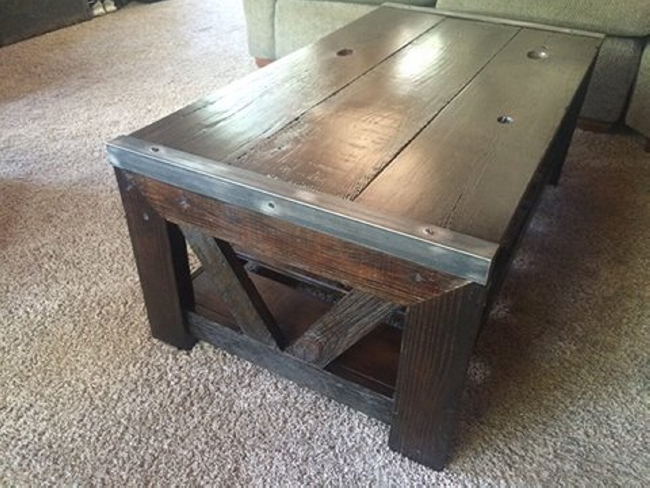 Here is a beauty in the form of a reclaimed coffee table which is made using old pallets. We have not used any additional material in its making. This is a same long and low wooden coffee table having ample space to cater a lot of your stuff. Slim and straight fine wooden planks are used in making this reclaimed coffee table. It is very well sanded and then stained as dark brown to further enhance its beauty. It is all set to be placed in your sitting room.