Recycled Pallet Wood Table with Storage
If we look back at the record we realize that we have recycled a large number of wooden pallet recycled tables that offer storage, but I don't know why the pallet wood crafters are so obsessed with this specific creation that they never feel like having enough of it. They always demand for some more to come. Honestly speaking even I have started enjoying the work in this way when they ask with such a confidence and rightful manner. Infact this gives us sheer happiness to make you people happy. Let's have a look on the recycled pallet wood table with storage.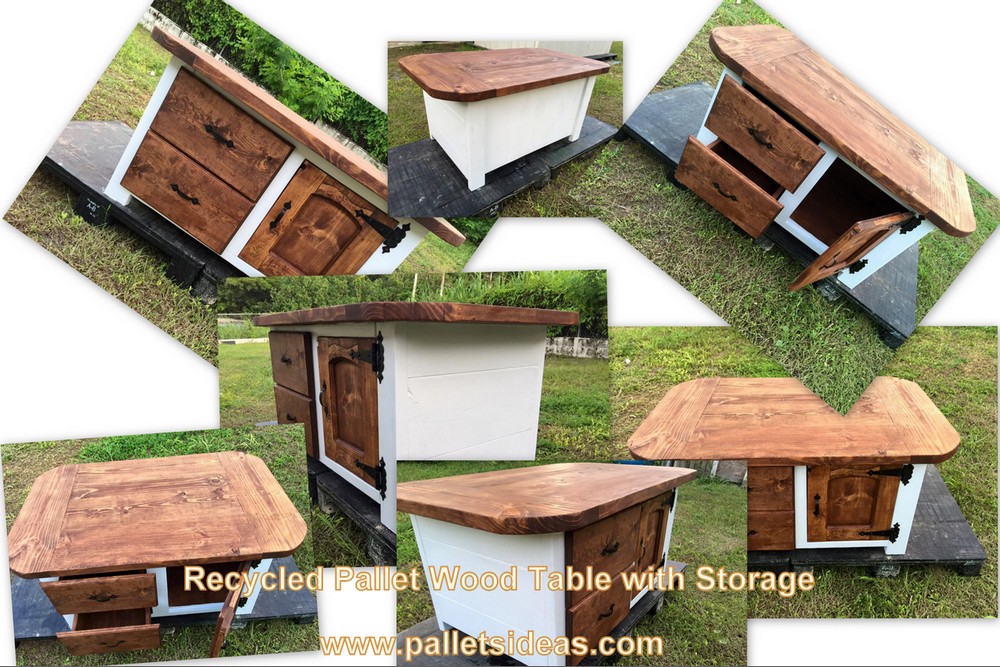 First of all we are just giving you a guys a close frontal look of the wooden pallet table with storage, in the later discussions we would be exploring different aspects and features of this common table. Infact after having the built in space it cannot be called a common one.

From the side view of the table, one thing is pretty clear that the top of the table is again kept quite thick deliberately. So ultimately this is going to be a heavy wooden pallet creation. It would become even heavier when we would stuff inside the material.

Just look at the wooden pallet table with storage, the table top is so damn attractive that immediately grabs the whole attention of the visitors. Although the texture of the wood is same as it was earlier as whole pallet, and I believe the natural shade of the pallet wood has escalated the charm of this wooden beauty.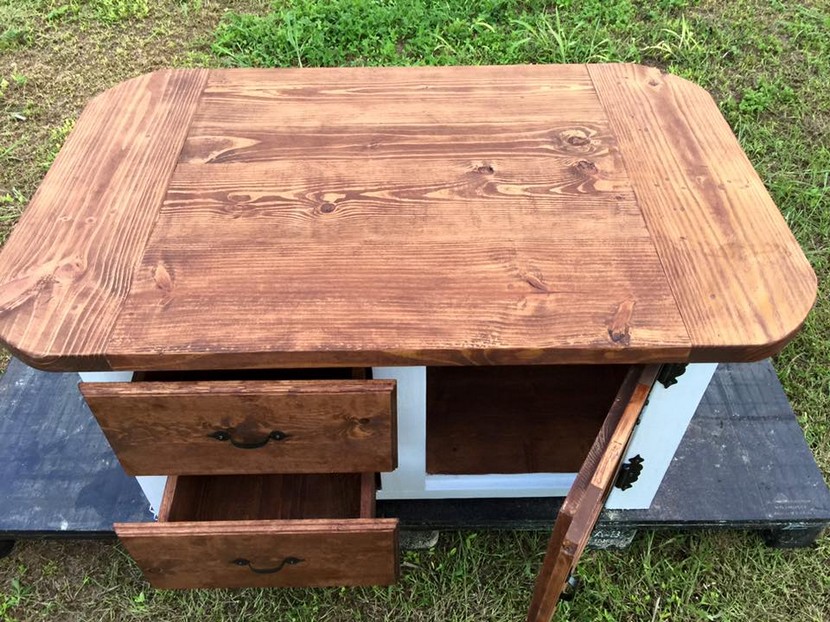 Staining only some portions of the wooden pallet article is an advanced approach where some portions or features of the wood pallet table are enhanced and the rest of the structure is kept quite rustic.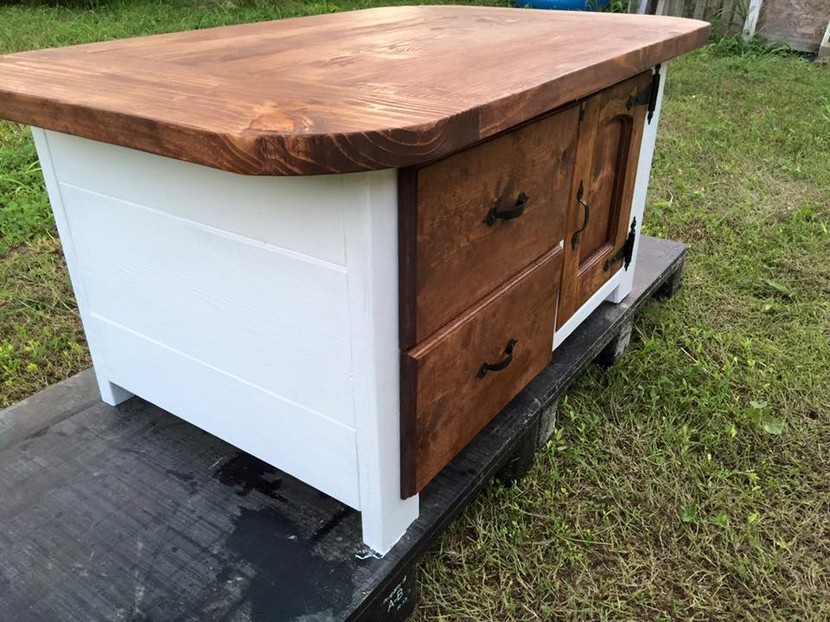 Now we must count on what is the main theme of this article. If you guys are forgetting them let me remind you that this table is so special just because of the built in space that it has got. We have literally divided the entire space in three portions.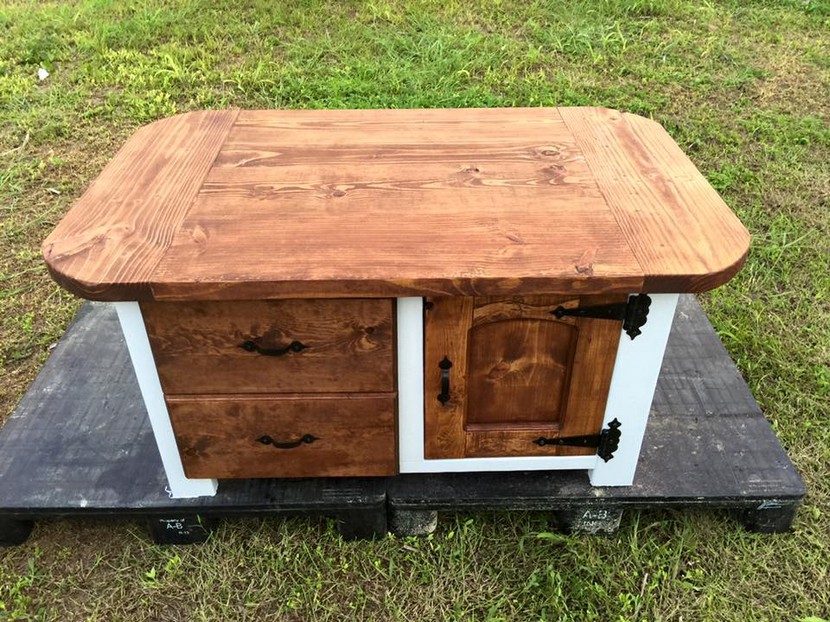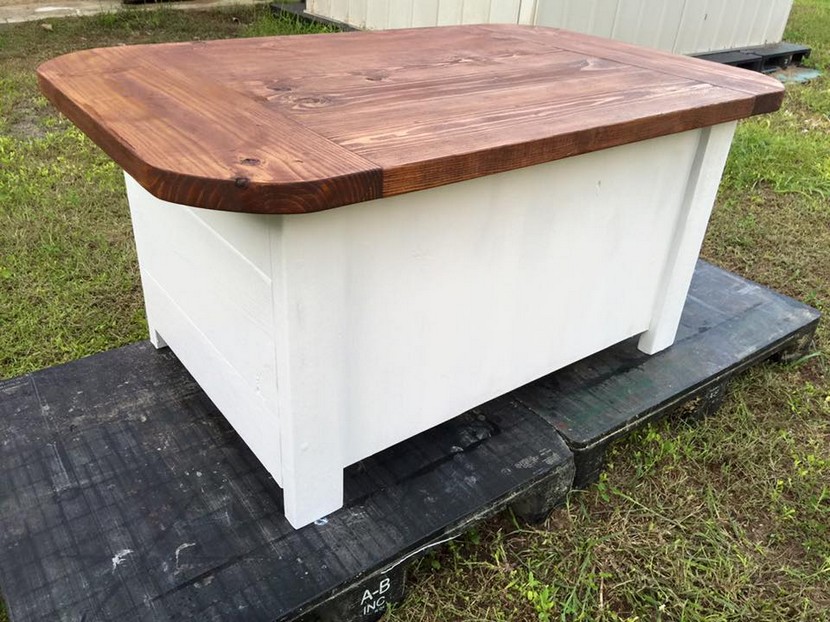 The front door is possessing much portion of the available space, while the drawers are also equipped with pretty reasonable space. Finally we did some measures to enhance the outlook like smoothly rounded corners, contrasting stain, metallic vintage knobs and above all the rustic woody look on the entire structure of the pallet wood table with storage.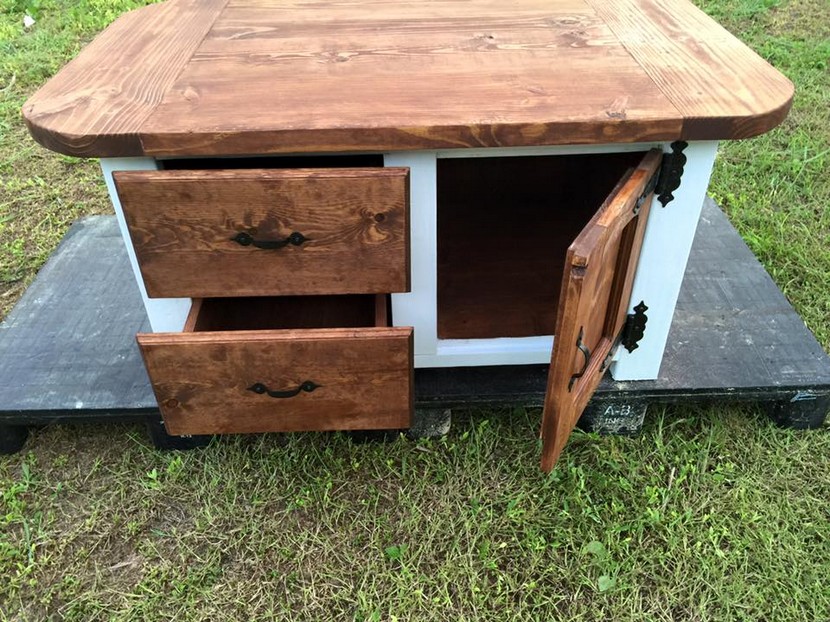 Created & Submitted by: Guam's Pallet Gal & Guy