Recycled Pallets Entryway Table
Pallets wood has been used to make all types of furniture whether to be used for home, offices, outdoor areas, restaurant, hospitals, commercial centers etc. All you need to make from wood can be well constructed using pallets wood as this entryway table has been prepared using pallets wood. You can see that its design is quite simple but it is looking good to place in the entrance of home, office, restaurant etc. It is main factor of pallets wood that it gives rustic and natural look to your environment and you can make use of pallets wood to enhance decor of the place as well. Pallets made furniture is mainly constructed for outdoor placement but now pallets inspiration ideas are being updated and people have started making most stylish and attractive furniture pieces for their home decoration and interior setting.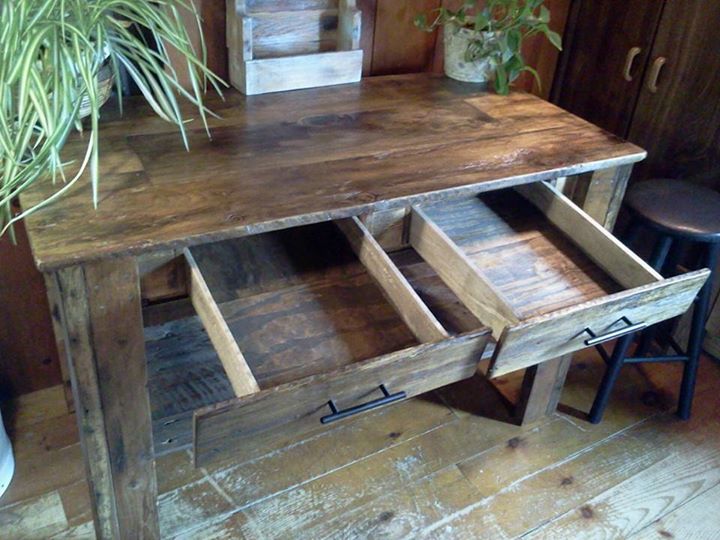 Like other wood types, pallets wood can be painted with beautiful colors, paint stains and furniture polish to make furniture look more attractive and stylish. If you are looking for constructing a good looking entryway table, you are suggested to make use of pallets wood to construct such a nice looking table as you can see in this picture.