Shipping Pallet Upcycled Bench
A pallet is a wooden object that is used in the transportation and transferring of some delicate goods from one place to another. Pallets ensure the safe transfer ability of these goods, they are mostly used while shipping the goods from one port to another. So they are also named as shipping pallets. We are today geared up to turn these shipping pallets into a practical bench that might be used in our daily life. This shipping pallet upcycled bench could be used for multiple purposes. As it would be recycled entirely with the wooden pallet, it would be pretty cost effective and that is the real beauty behind all these pallet inspired projects.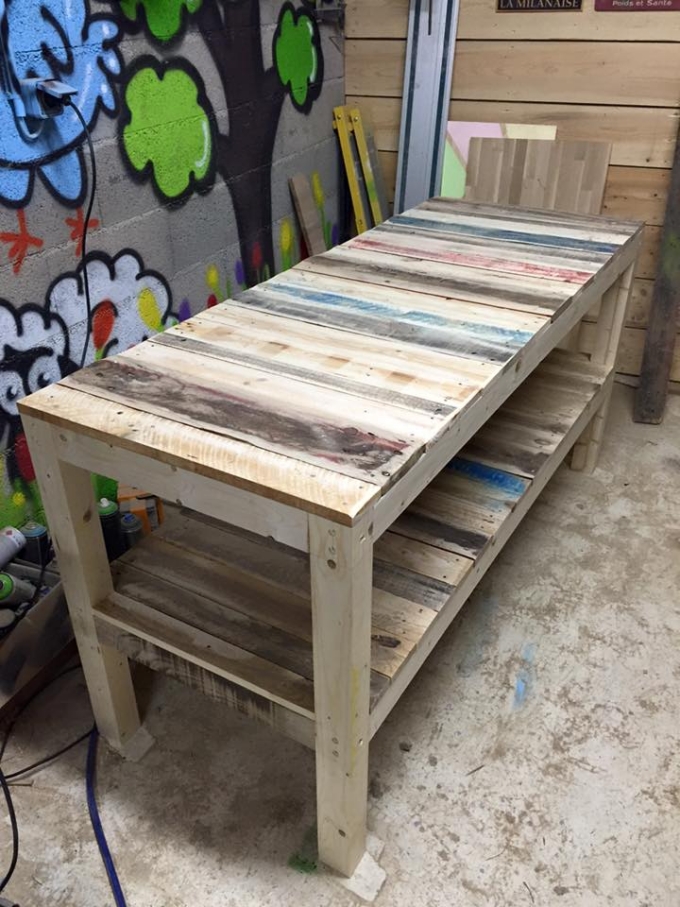 A bench is a wooden object normally used for sitting purpose. But this unique bench we are going to upcycle today is meant to serve some different purposes. This could be used majorly as a huge table where a number of accessories could be placed at the same time. Whenever we are in need of some furniture item, we literally become scared as the wooden articles are quite expensive out their in the market. But this pallet recycling has become such an inspiration that it has totally transformed our lives. We end up making accurate furniture articles that we require.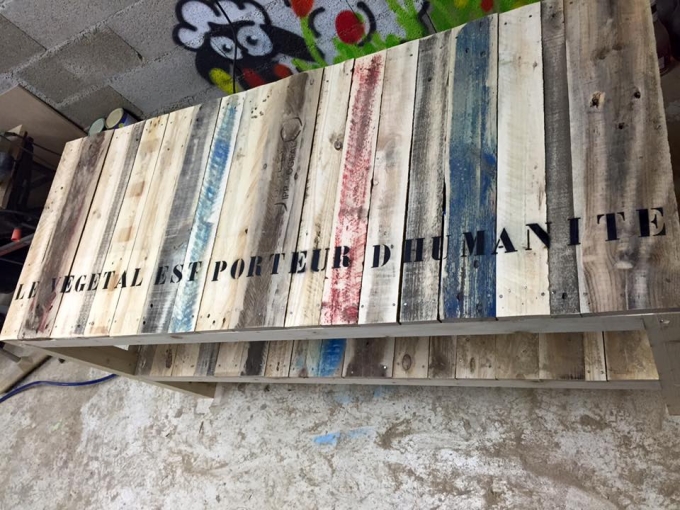 Now coming towards the structure and dimensions of this shipping pallet recycled bench we realize that we can have such delicate furniture items using the raw pallets. Whole structure of the bench is made using the same raw pallets. It is neither varnished nor stained. Just some fine sanding is done to smoothen up the texture of the pallet wood. Some basic wood work tools like miter saw, hammer along with nails and glue are used in assembling. And the shipping pallet bench is ready to be used.