Wood Pallet Bed and TV Stand
I am more than sure you guys out there who are in to the business of this wood pallet recycling pretty love the ideas we bring here for you people. And that is evident from the feedback we are left with from you guys. That has always been an encouragement on our part and that keeps us determined ad motivated to keep bringing you guys some fabulous pallet wood recycling ideas. Here again we are bringing you the wood pallet bed and TV stand. And just like before, I have the hope of being approved and liked by you as usual.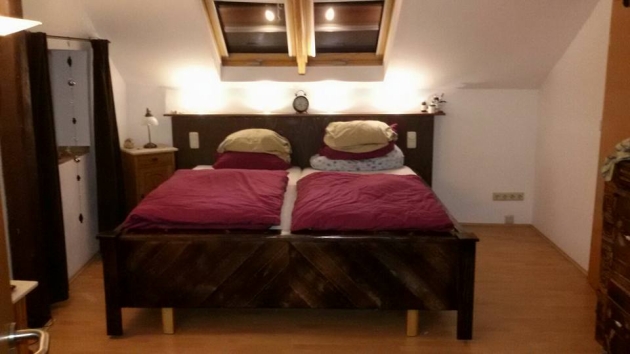 First of all let's have a discussion on the wood pallet bed, from a distant view this might look like a conventional ordinary room bed. But in actual terms, it is a wooden pallet room bed made using the raw pallets. It is made along with a delicate headboard which is an additional incentive there. And lastly it is stained as dark brown color which is most compatible color of wooden furniture items. In none of the ways it is lesser than the market based wooden beds that we buy against thousands of bucks.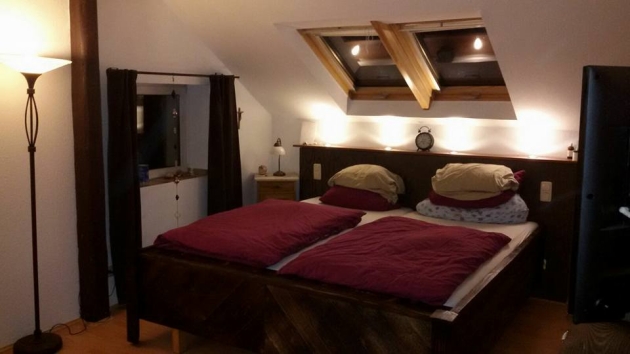 And finally coming towards the pallet wood made TV stand, this seems to be a vintage or antique pallet TV stand. But actually some deteriorated wooden pallets are used in making this master piece. This could safely be called a full fledge TV cabinet along with multiple drawers that are going to provide you with plenty of storage space. And above all it is going to ensure the security of your expensive TV set. Both of these wooden pallet creations are a great addition inside your home. And the beautiful part is that you really had not to make any expenses in getting this done.