Wood Pallet Coffee Table with Storage
I remember last time when I visited the market I had to spend a bunch of dollars on buying some branded furniture items. This is just because my wife is a real fanatic in the selection of furniture items. She is so damn crucial when it comes to the matter of her house. She is quite choosy in the matter of picking the items of house hold. Because this is her kingdom where she dominates completely. But from last couple of years I have made her countless furniture articles by recycling the wooden pallets, and she really adored them as they were pretty stylish and un conventional. So she had something really different from the regular furniture items. I have also made her a fine coffee table with storage by repurposing the pallet. In the below you would see the demonstration.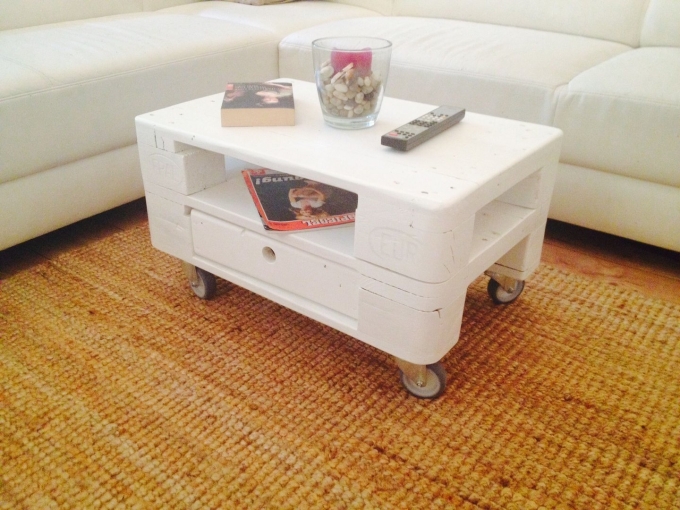 A coffee table is meant to be the prime need of every house hold. Every house is considered to be well equipped and renovated if it is having all the necessary furniture items. Until unless it is not well equipped, it could not be called a proper house. So furniture is pretty mandatory for every house hold. And above all, a pallet coffee table is supposed to be the important one. So here is an inspiration of turning the dumped pallets into a decent coffee table.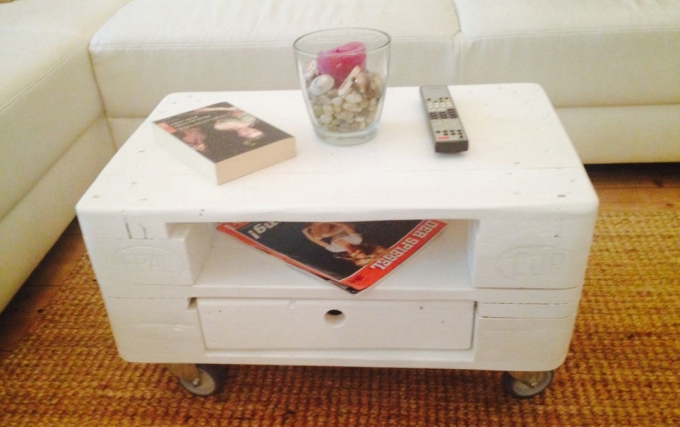 A coffee table might have numerous shapes. It can be tiny, it can be bigger relatively in size. Lets talk about an ideal coffee table. It should have reasonable size, a matching color, smooth surface plus some extra storage space. Isn't it an ideal one? So just cross your fingers, this is right here in this very project. Entirely made by upcycling the pallet wood along with some reclaimed metallic wheels.