Wooden Pallet Dinning Table
A conventional dining table reminds us of a daily family reunion where whole of the family members enjoy their three times meal a day. So keeping in view its importance, a dining table should be very specially designed and constructed. It should have all the ample space where whole of family can have their meals easily. So how about making a wooden pallet dining table? Yeah it is a great idea. A dining table recycled with the wooden pallet would be a great addition to our home furniture. And if we are making it at our own, we can add all the desired features in it all at once. So a wooden pallet dining table is the main inspiration of the day.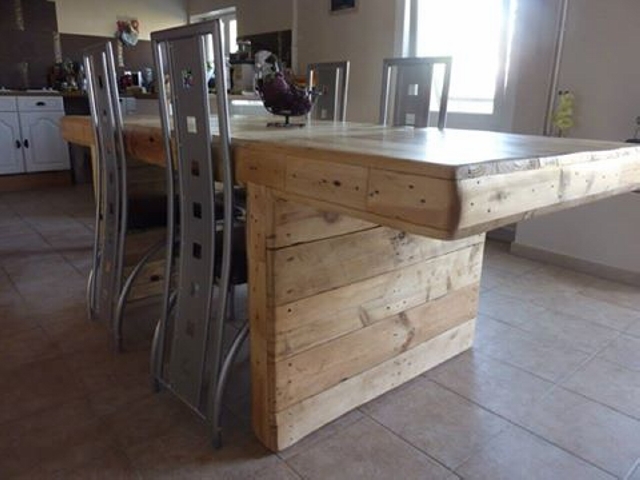 How a dining table should be designed and constructed? First of all it should have plenty of space where the food could be served very easily and still there is some additional space where each individual can enjoy his meal. Secondly it should be smooth in texture as we make contact during the meal several times. And finally it should be very durable and strong to bear the burden of all utensils and some other accessories. So we are going to add all the desired features in today's wooden pallet dining table.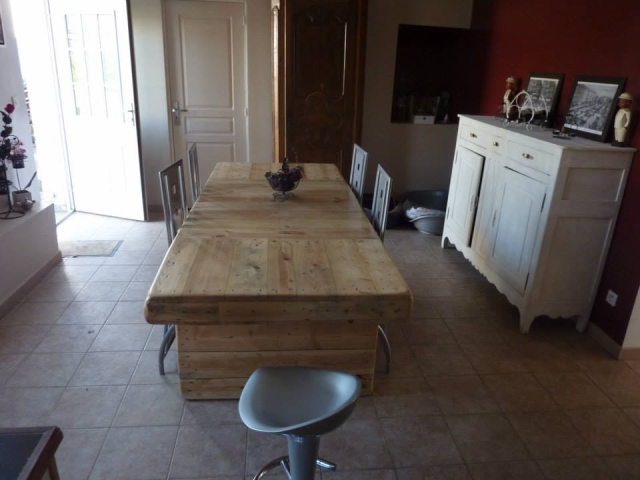 Here is the superb model of a splendid wooden dining table entirely upcycled using the raw pallets. Whole of its texture is smoothened up by sanding, all of its corners are rounded up to make it look much attractive, plus it has supportive wooden robust pieces right below to make it more sustainable. Its upper table is quite huge. So all the desired feature are there in this wooden pallet dining table. Note it down for your very next summer project this year.