Pallet Side Table Cum Bookshelf
Having a multi purposed wooden furniture article in your furniture range is always just like an incentive as it offers so many duties at the same time. It has got so many potential benefits, it saves your finances and time as well. Plus in the urban livings where one is provided with relatively lesser spaces, this is just like a surprise to have a multi purposed wooden pallet furniture item. This is why we are focusing much on multi purposed wooden pallet repurposed furniture items now days. Here is a pallet wood side table cum bookshelf.
We thought about this vintage wood pallet shelf when we were left with a bunch of some broken shipping pallets that couldn't be used in making some indoor furniture items. We were lagging a proper book shelf for the room interior plan, so we thought about recycling this dual furniture item.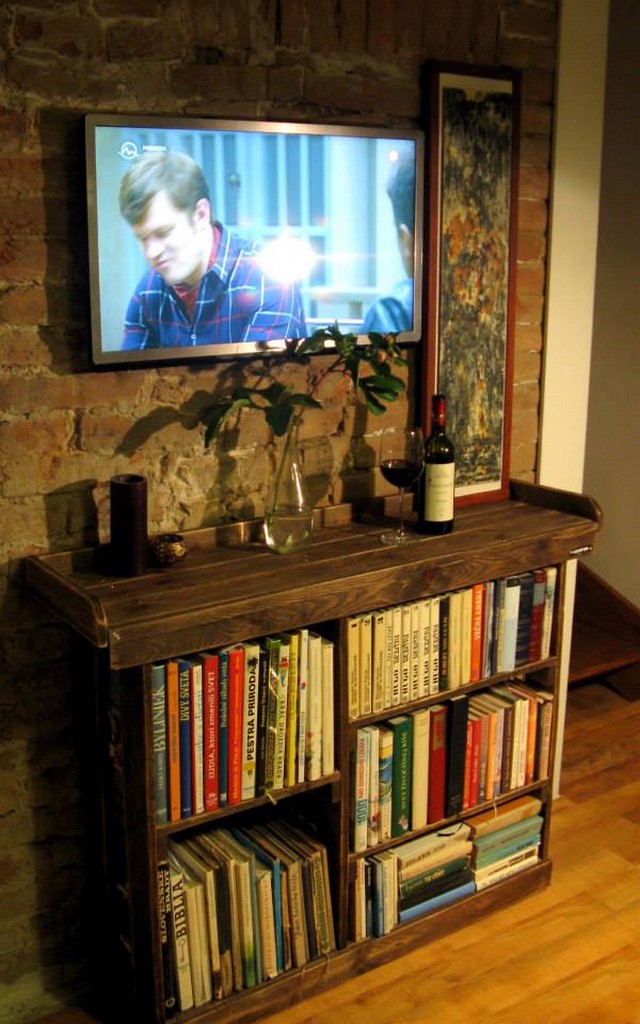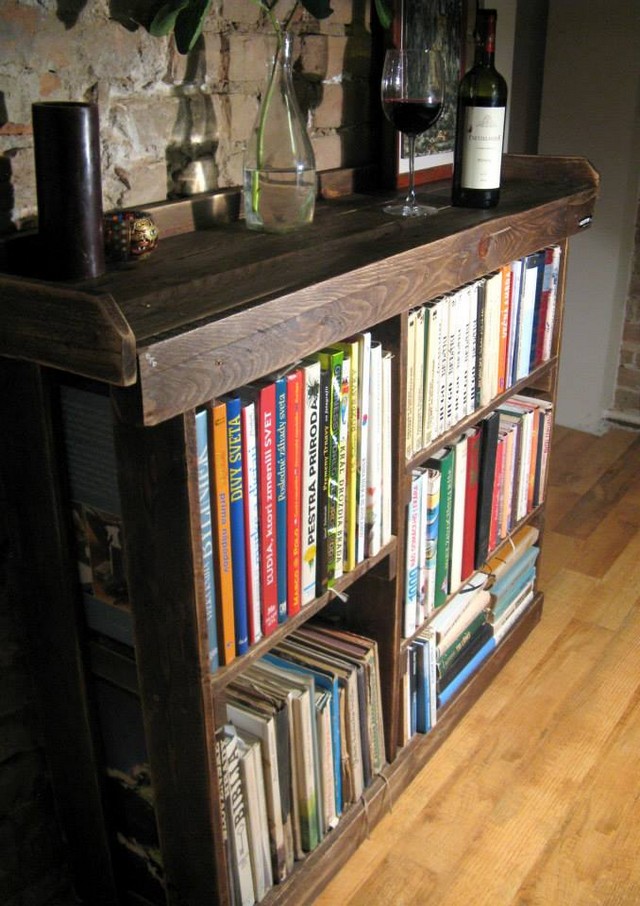 A side table is needed in every house hold. Despite of all the luxury furniture items, you can not call your range a comprehensive one unless it is lacking a decent side table. On the other hand all the book worms always need a proper platform where they could arrange all of their books and other reading stuff.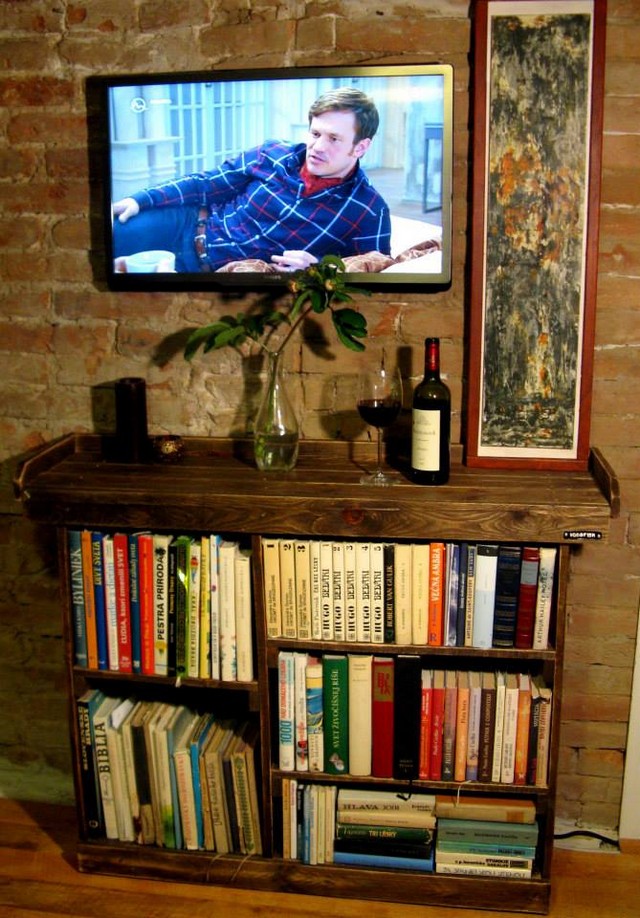 So these were a couple of reasons that compelled us to recycle this wood pallet side table cum book shelf. Those very broken shipping pallet were employed in this task and I think they really did a great job so far.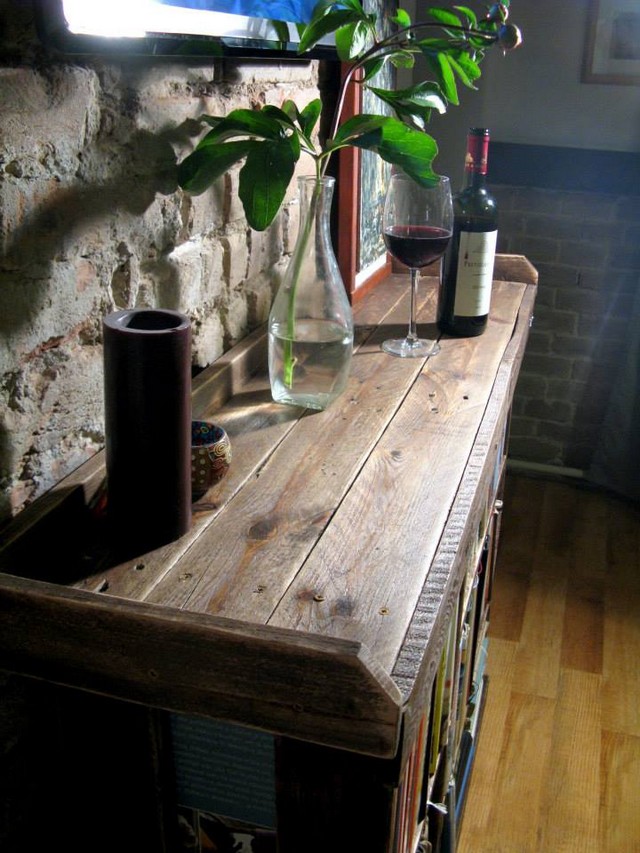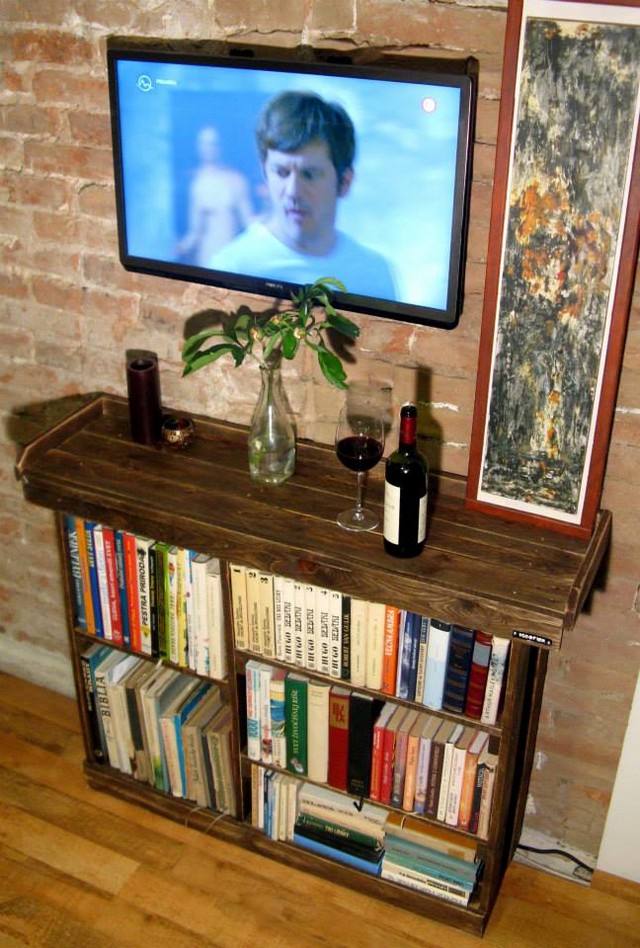 We didn't bother to stain it, but if you like it stained you can opt the desired shade matching to the rest of the furniture items. We have provided it with all necessary cabins and portions that would carry the piles of your books. While the top could always be used as a regular side table.