Upcycled Pallet Wood Shelf
Wall shelves are so damn common in almost all type of houses. Not only they are confined to the domestic use but they are also frequently made part of the commercial and official buildings as well. Sometimes they are made to carry some files, sometimes to display some attractive decoration pieces. They are made with different materials like with concrete, but now a days the shelves made with the wood are getting trendier. Here we have brought a simple wooden pallet wall shelf that is so easy and handy so I urge all the art lovers to give it a try.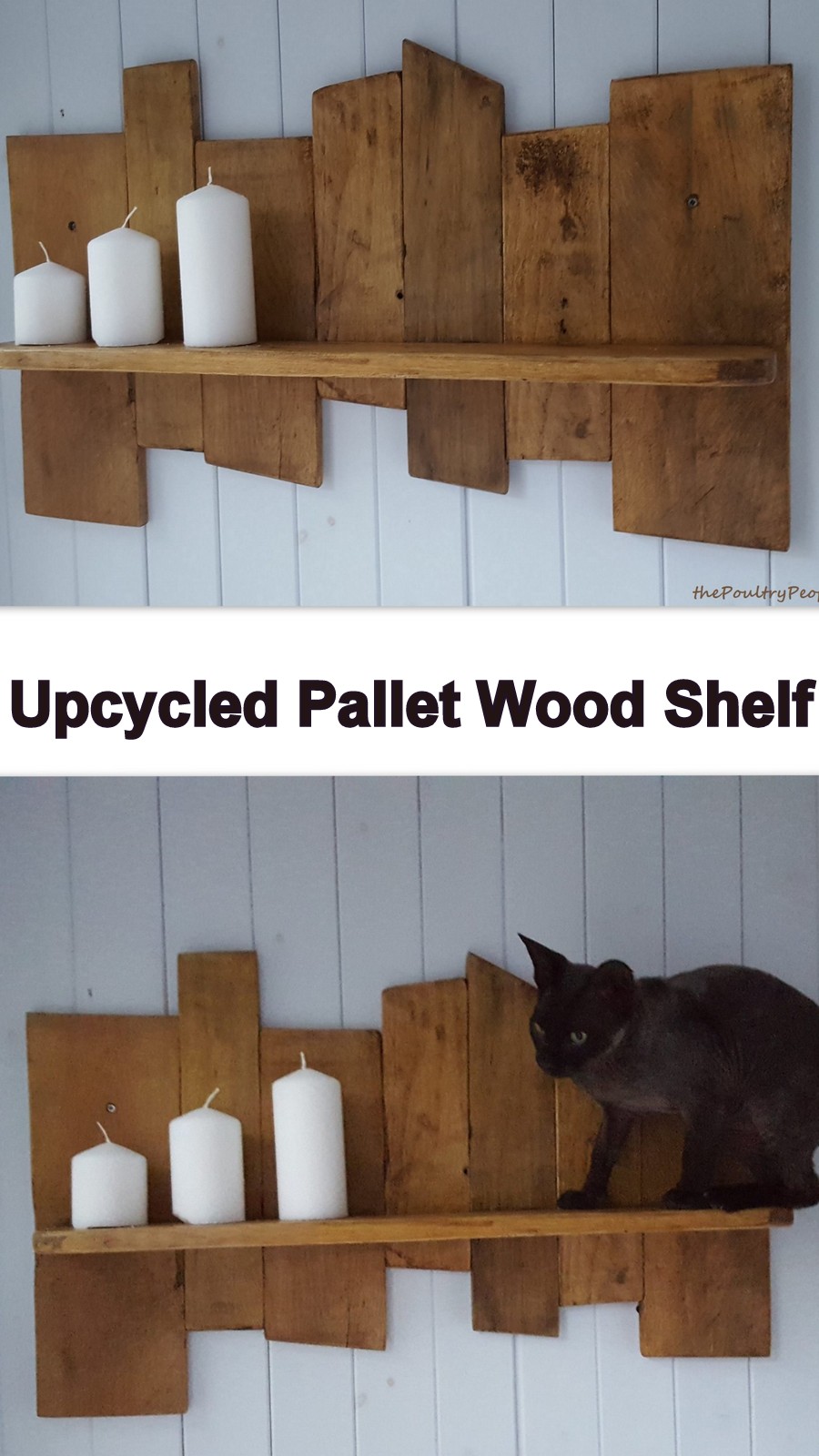 Like always we are talking first about the quality of the wood pallet that is being consumed for this specific project. Well, this is pretty clear that we have used here some pallet wood planks that are differently sized, so some mixed shipping pallets were put to task.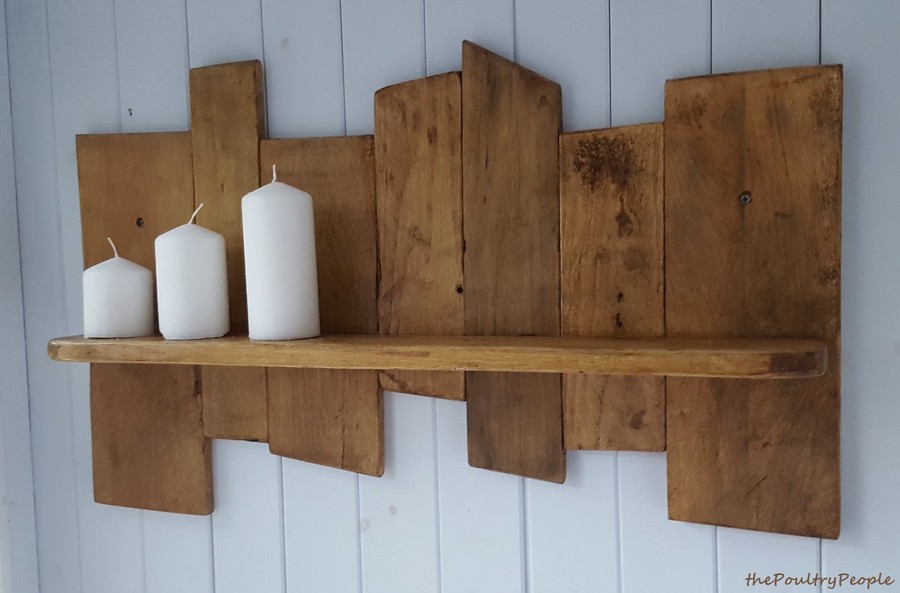 Although the pallet wooden planks are different width wise but they are same in the thickness so that is a good thing to give an even shape to the wooden pallet wall shelf. And the other thing that is quite visible is that the pallets seem quite aged and old.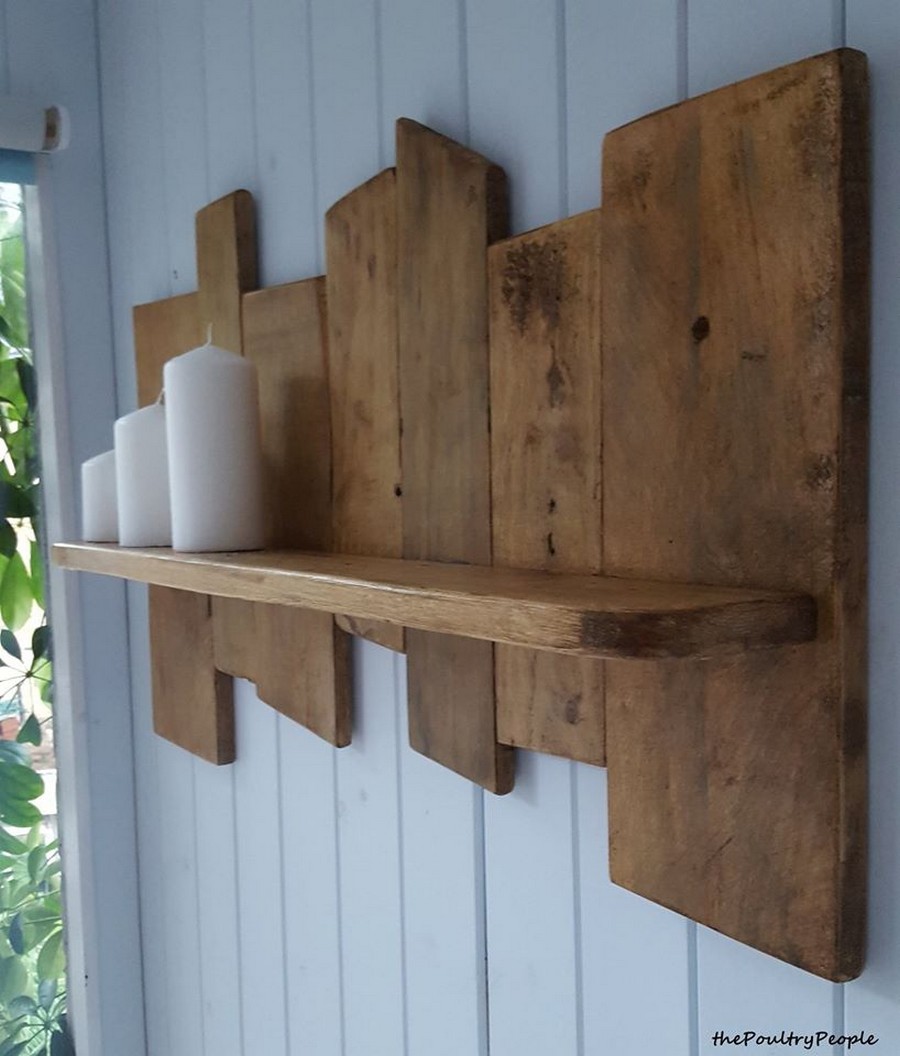 So simply we just combined together and pasted on the wall some randomly size wood pallet planks. None of them is similar in size with the other in the whole shelf. At the front we have attached a wooden slab that is properly sized horizontally, and just with this addition this turned out to be a perfect pallet wood repurposed wall shelf. This could be tried in outdoor spaces as the roughness of this specific wood pallet wall shelf would complement the open spaces. You can place a couple of decoration pieces on it that would be noticed immediately just because of this smart wood pallet wall shelf.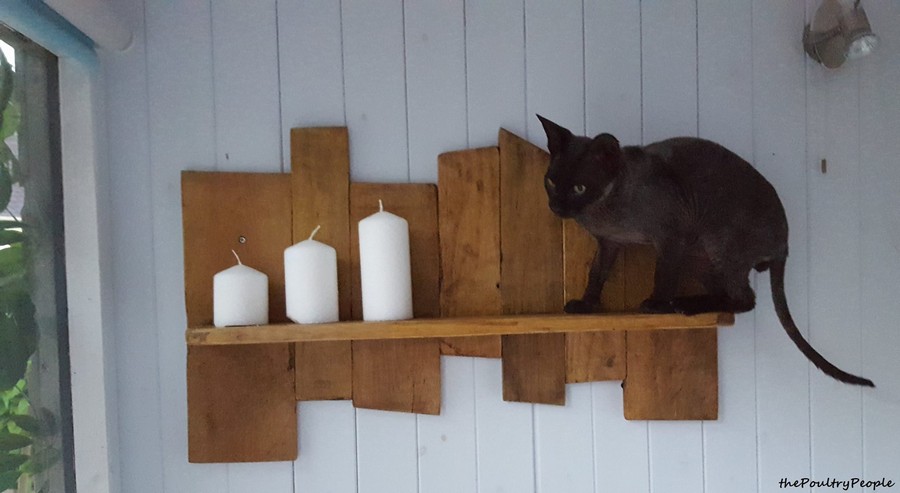 Created & Shared by: Thepoultrypeople