Wooden Pallets Ice Chest is 100% pallets wood (about 4 pallets per chest). The one in the picture is a 48 qt. Coleman. Have made larger chest (100+ qt.) at additional cost. Brass spigot for drainage and a mounted bottle opener. Stained with tea then mixture of vinegar and steel wool. Coated with 3 coats of polyurethane. Frame bolted together. Sturdy!!! Your name on the front to personalize.
Can deliver within 50 miles of Macon/Warner Robins GA for free. Rest of GA for the cost of gas.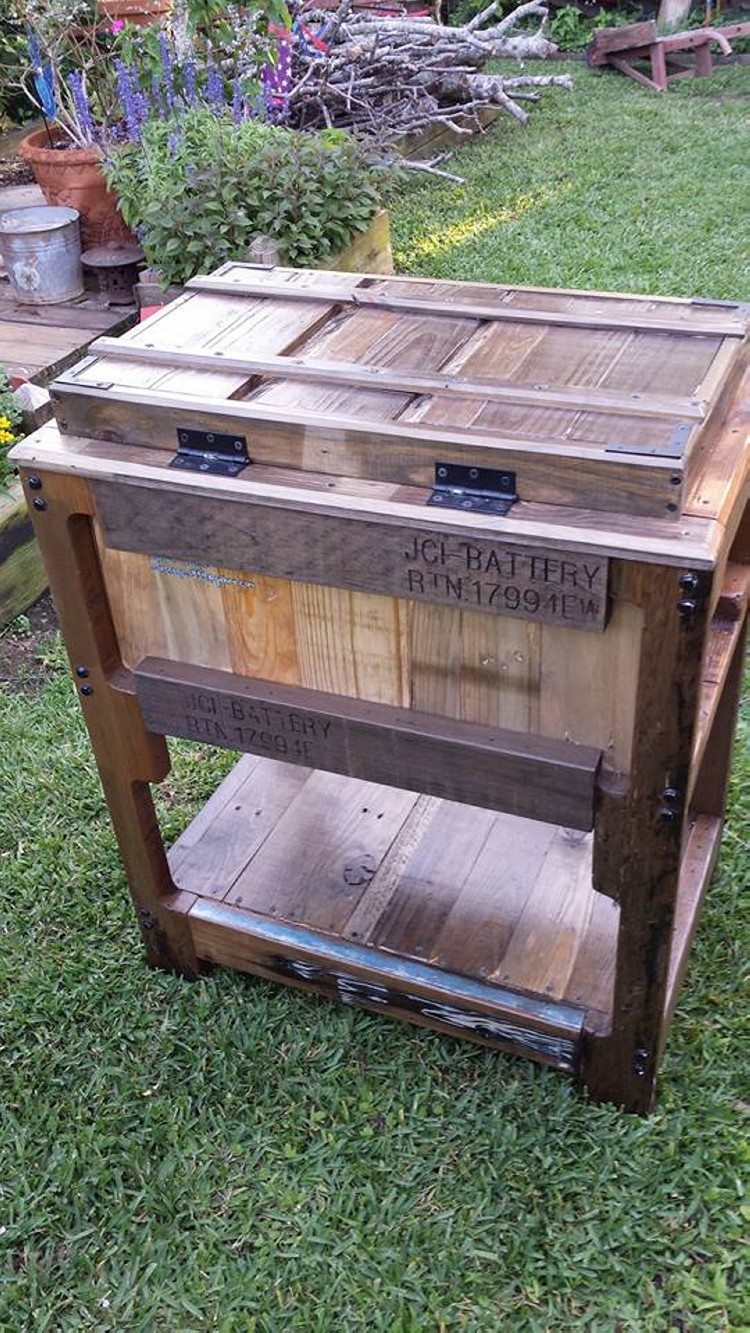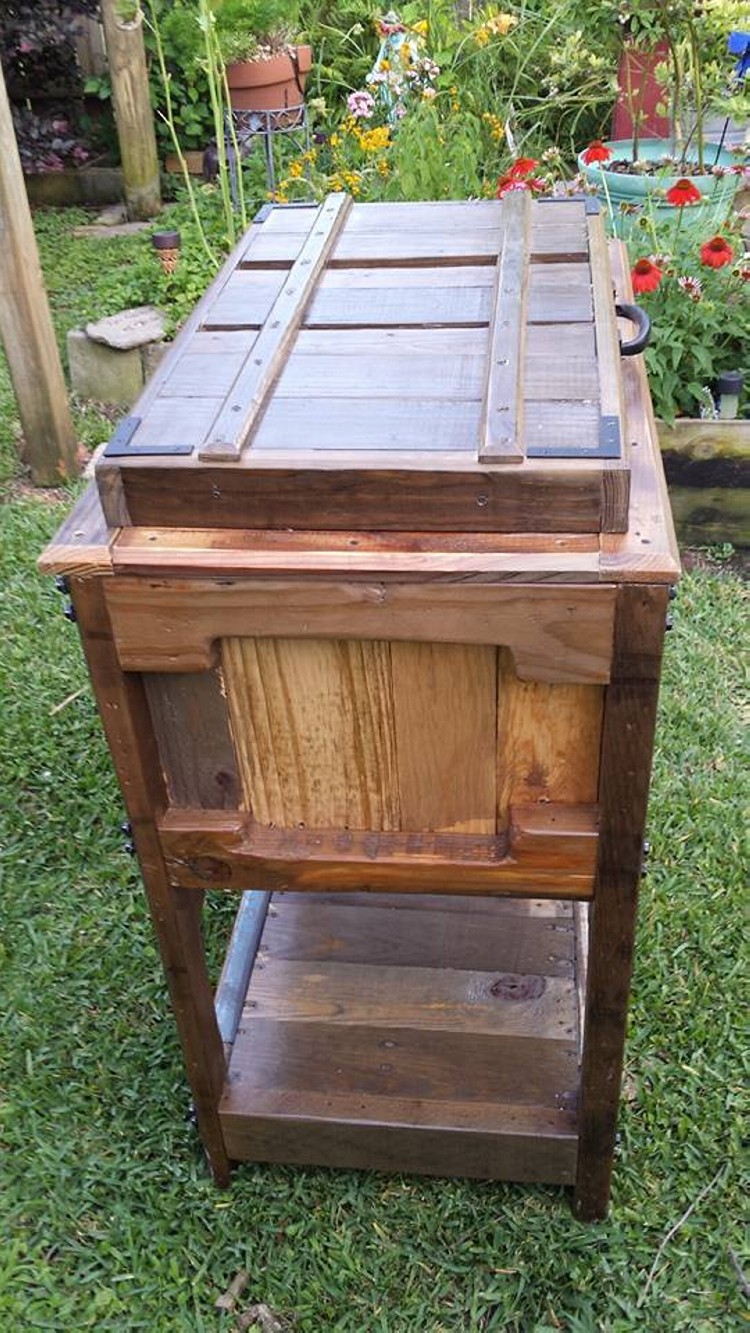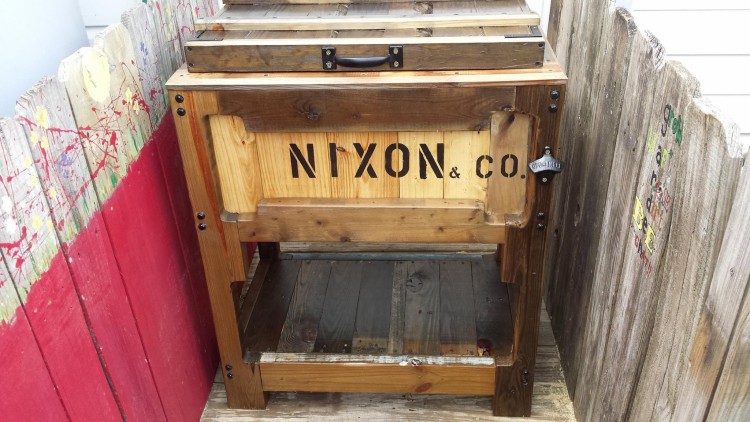 Contact Charles C Cooper to purchase.