Outdoor Ideas with Wooden Pallets
Whenever we come up with a new idea or inspiration, we are always willing to categorize it or specify as where exactly this new pallet wood furniture article would make its place. As here we are introducing a long range of pallet wood upcycled furniture plans that would be suitable especially for the outdoors be it garden or your patio. In order to keep your passion for the pallet wood projects intact and charged one must keep trying different wood pallet projects. All of these outdoor ideas are going to make those places worth spending time in.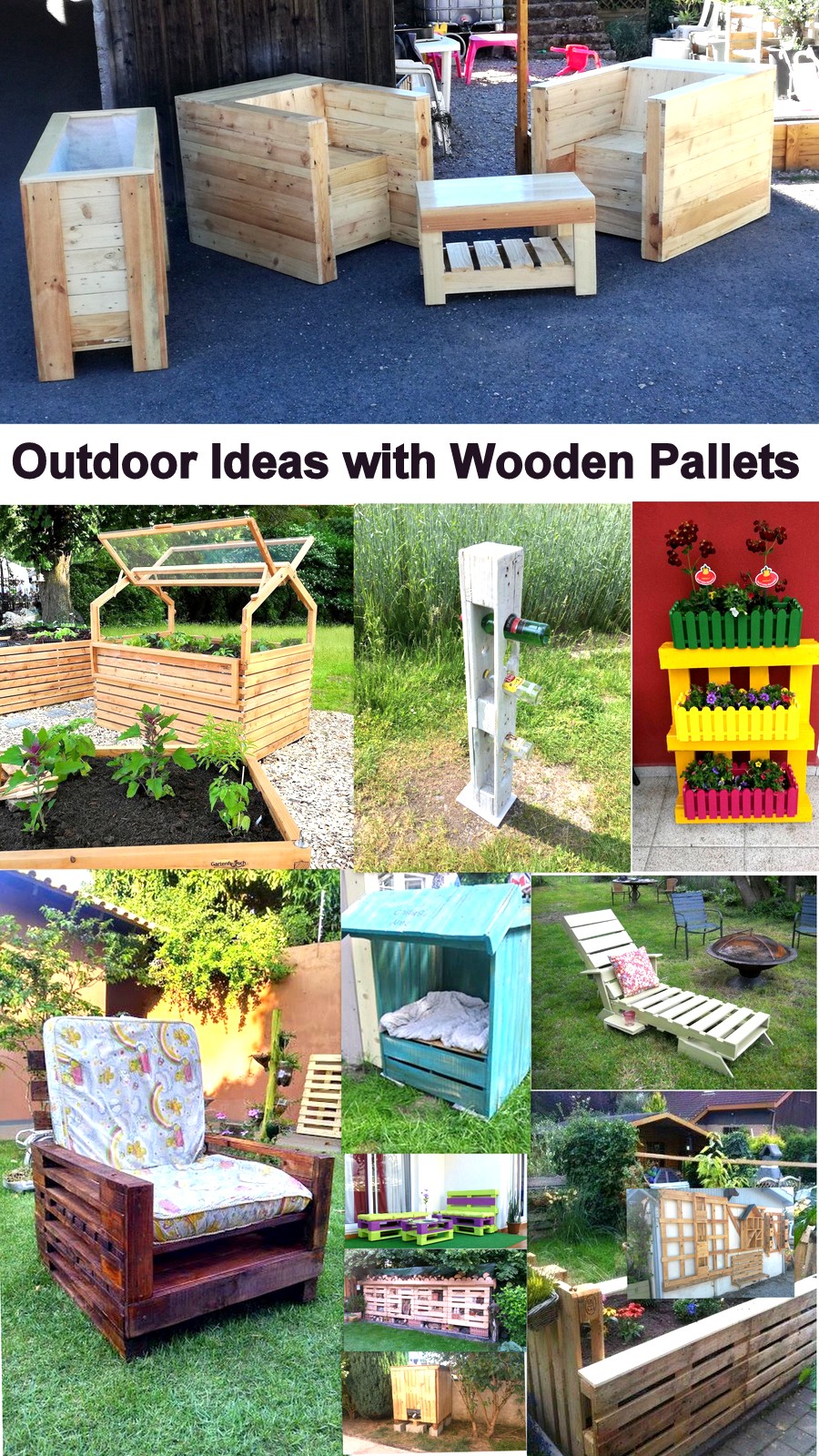 Let me begin with this very smart and attractive pallet wood couch. Mere wood pallet is seen in the entire frame yet it looks pretty awesome. And this is the very design of the pallet wood couch that makes it look extra ordinary. The sitting space is simple but the back of the couch is a bit twisted and bent backward.

How many marks would you like to give to this colorful and lively wooden pallet repurposed planter? To me this is a perfect one as it offers multiple tiers for the plantation of multiple plants, and the colorful pattern of the planter makes it a perfect garden décor idea as well.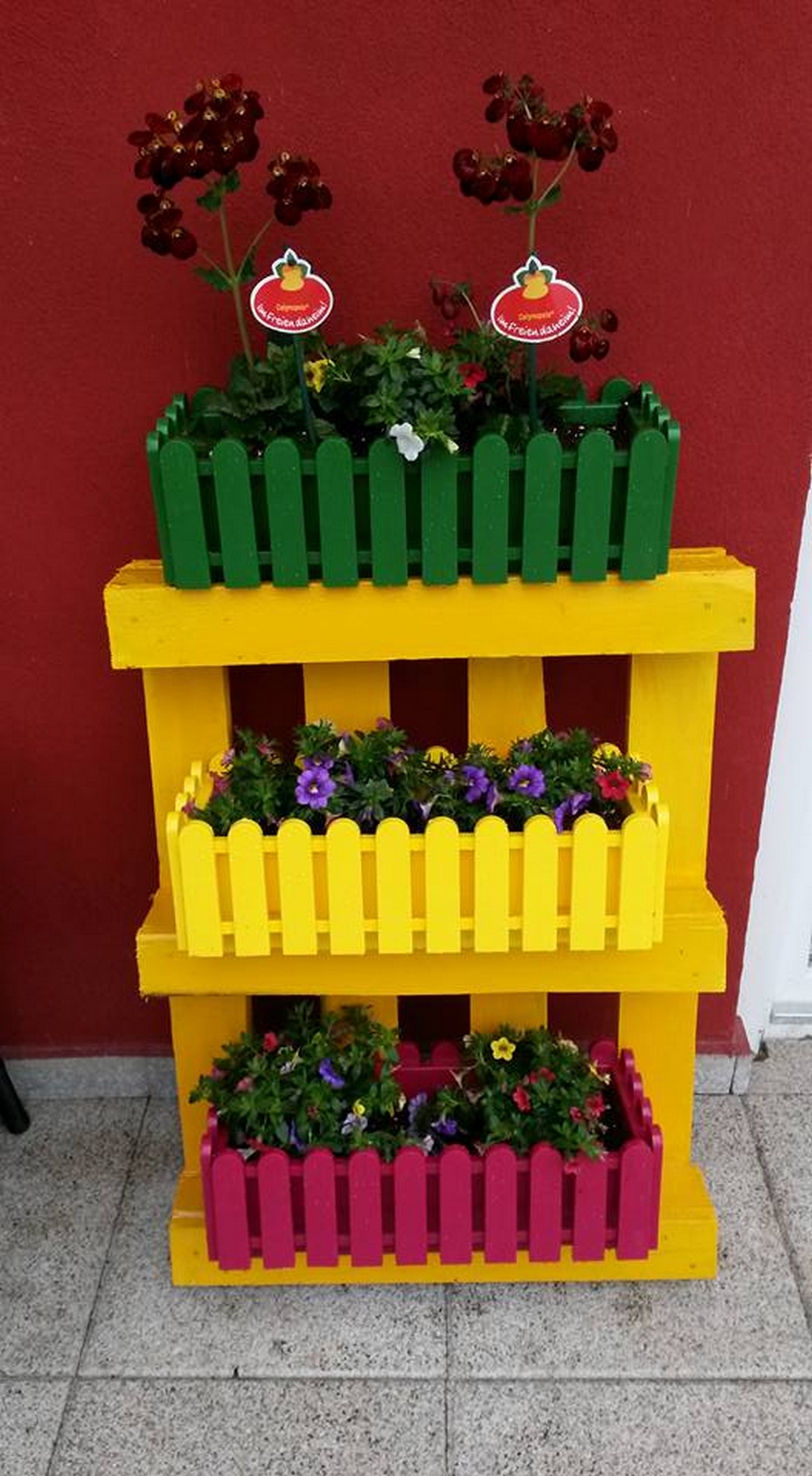 Despite of the broken shipping wood pallets that are consumed here in this specific pallet wood project, this raised wood pallet garden is an awesome place for planting all your desired annuals or shrubs that you are not allowed to plant along with the regular ones.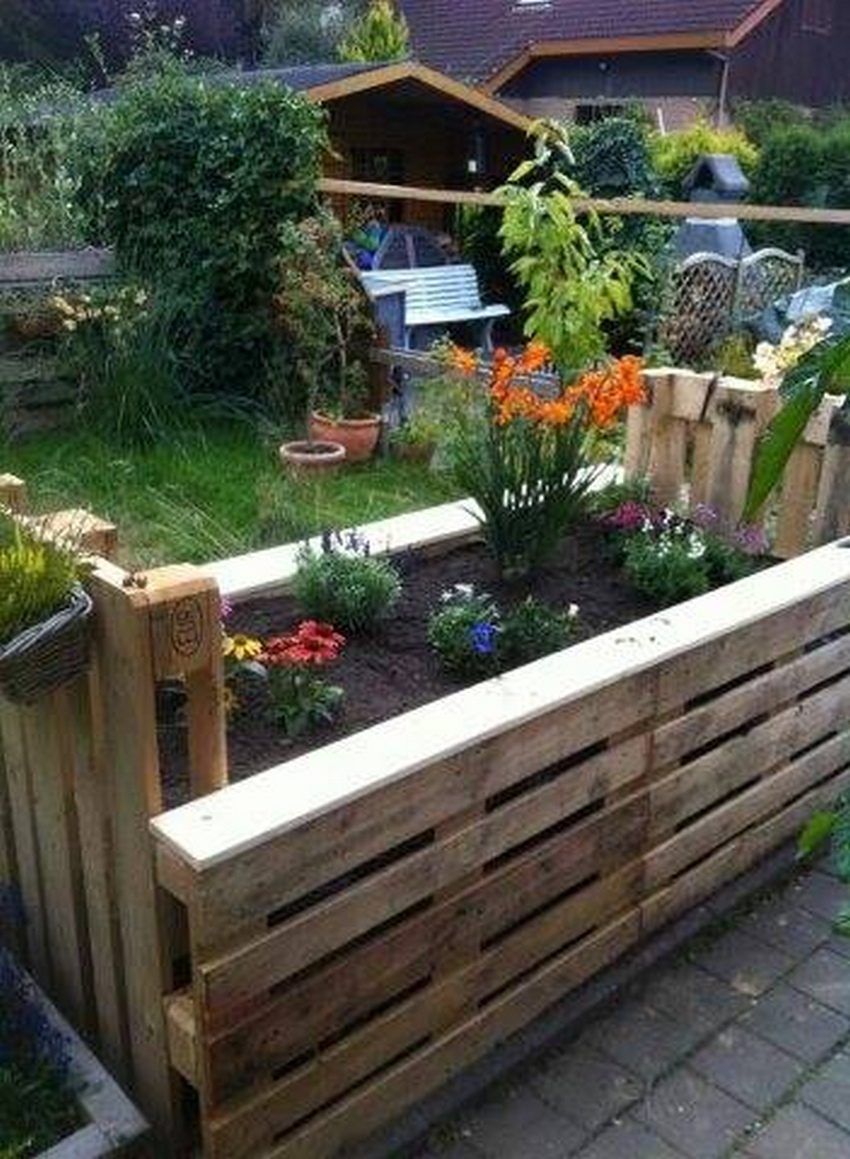 The design of this wood pallet customized couch isn't that old, but the timber that we have consumed here makes it look like a perfectly classic pallet wood couch for the outdoor. This offers a spacious sitting space along with some additional built in space as well.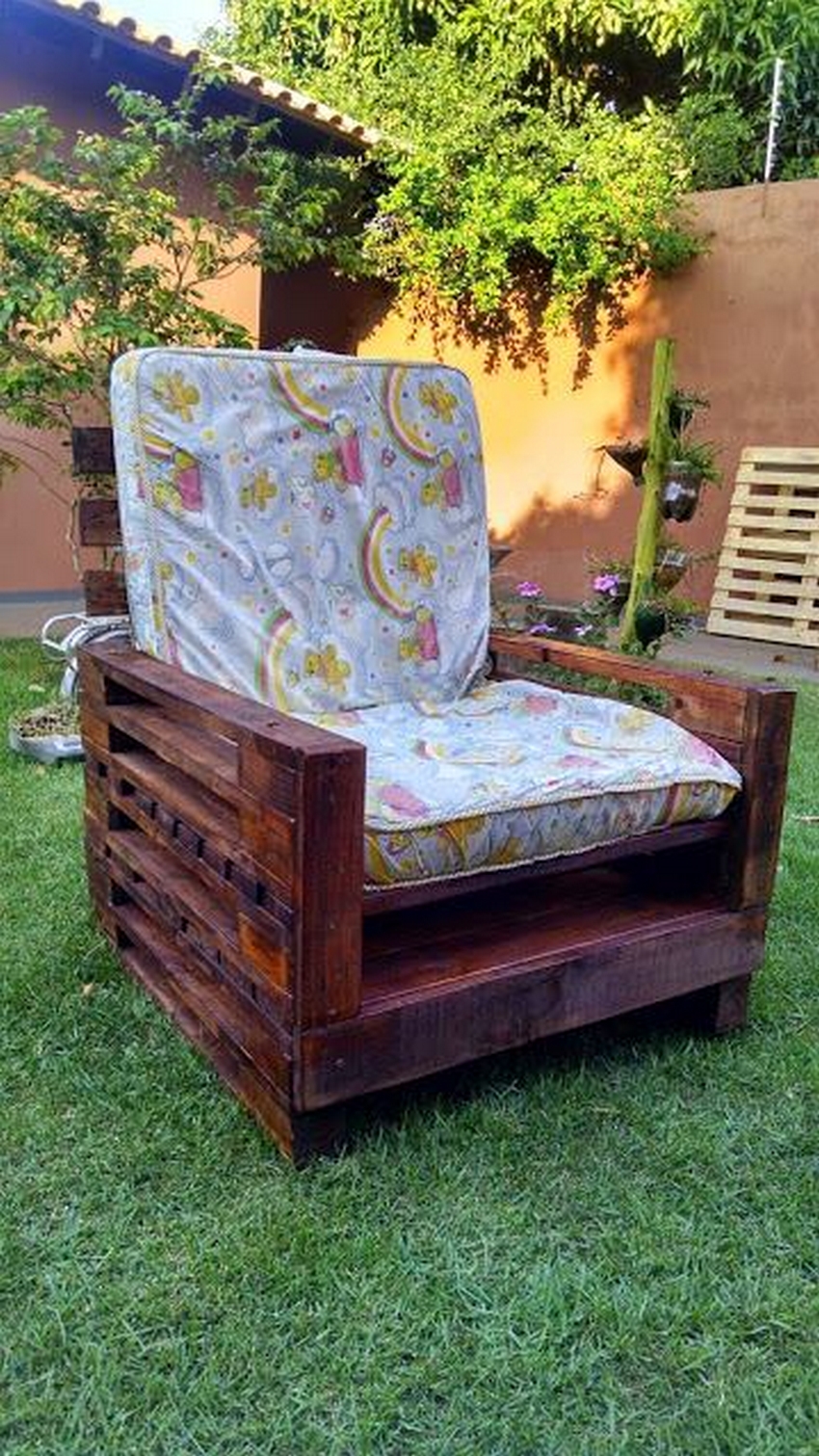 Again this wood pallet idea for the garden is a smart creation of the shipping pallets. One thing that is dominant on the whole scene is the quality of shipping pallets that were surfed here. They look quite fresh and clean, so do they add to the beauty of the garden.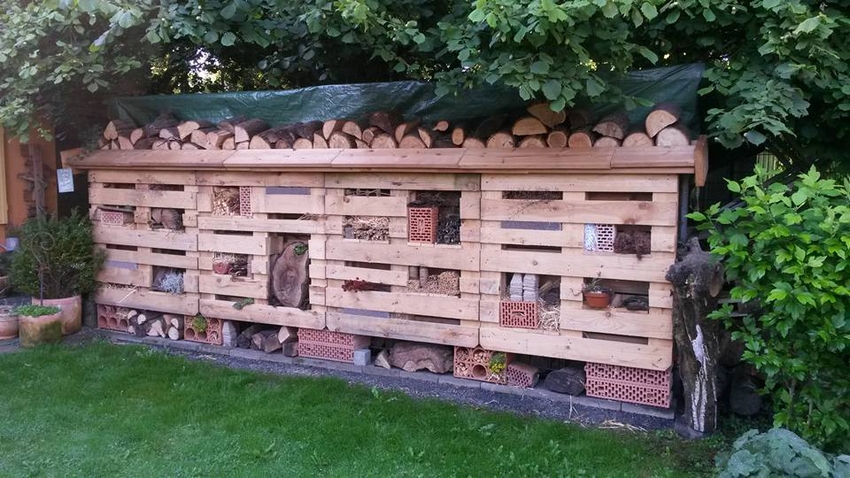 This time we just thought to not take that much fatigue and pain in making a simple wood pallet bar. As this one is far simpler that the others that we have made so far. Very simple design and pattern is pursued throughout the entire creation.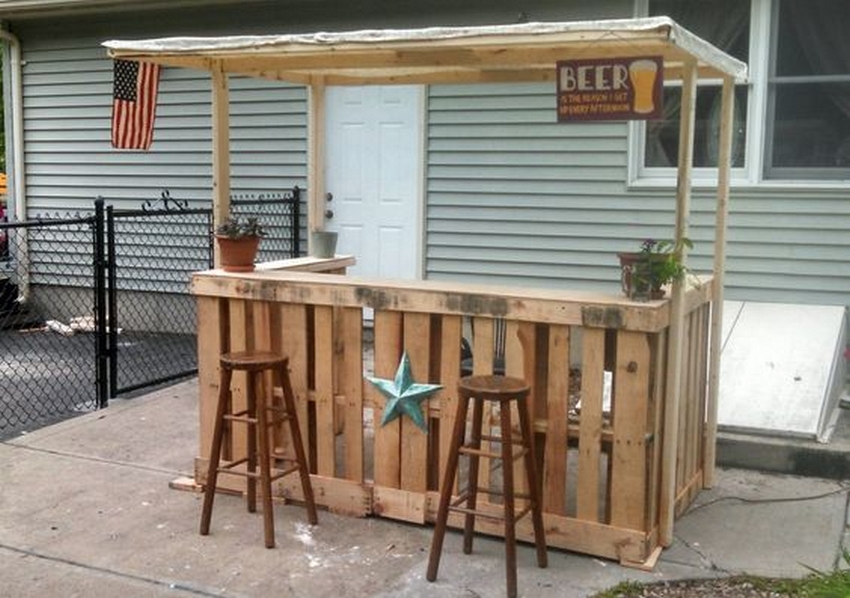 And this colorful pallet wood upcycled furniture range is undoubtedly going to fill your place with colors. it would also compliment the rest of your room interior. And the green shade was given to them as this was supposed to be placed in the garden, so this would be equally good for indoors and outdoors as well.

This simple installation of the wood pallet is meant to be used when maybe you are in your farms or fields, meanwhile your wine bottles are all arranged in this wine container where the bottles would stay safe and organized as well.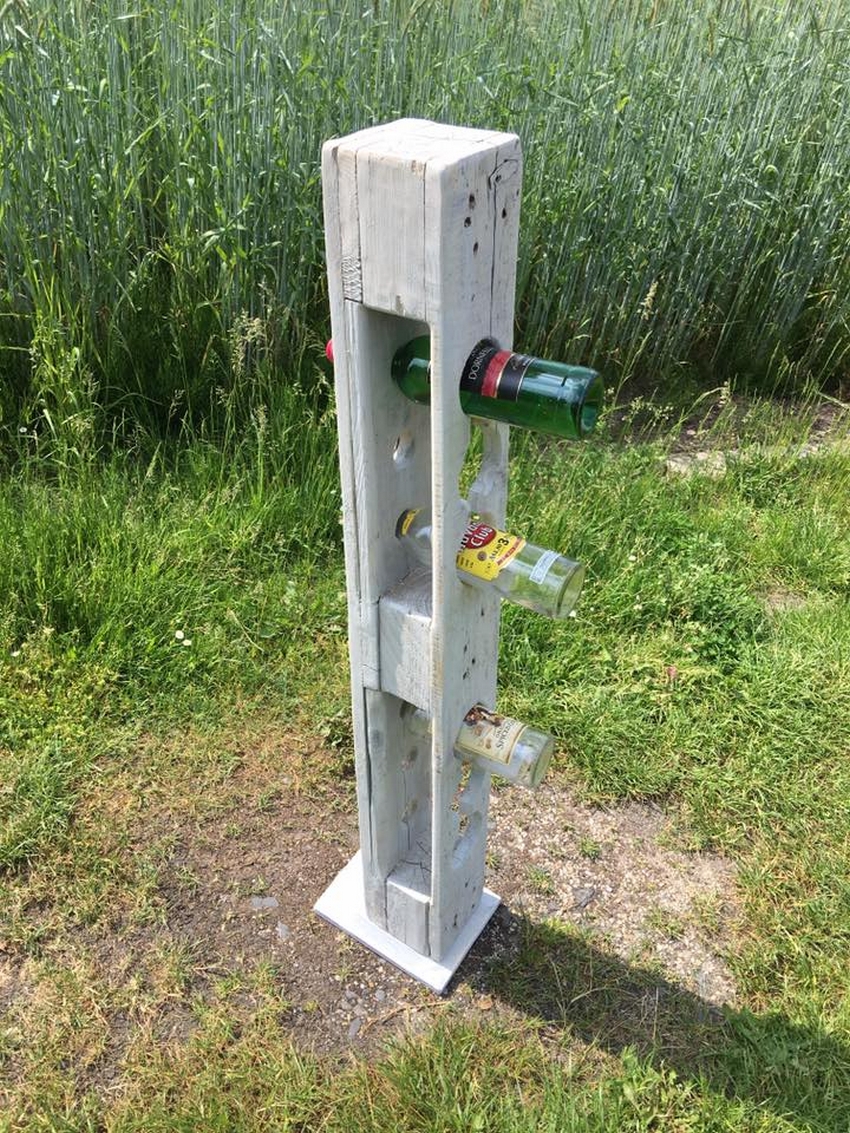 This is again a simple wall décor plan made with the shipping pallet wood, we can see the wood panels and columns all along the wall and the wall is covered with the wood stuff. It carries a bench, a rack and a potential wall shelf that can be used for multiple tasks.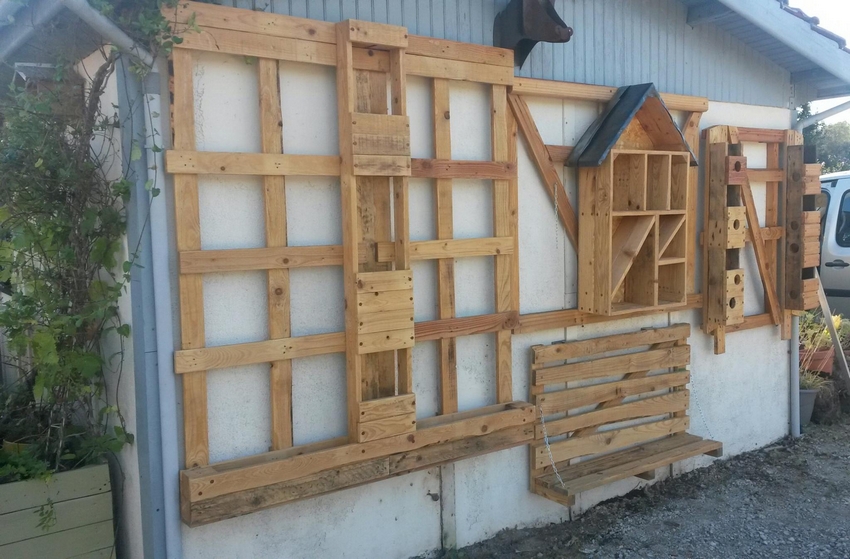 Water tanks that are made of some synthetic material they are more likely to get damaged, so in order to take some very good care of your water tank you can try this wooden cover to wrap up the water tank inside this wooden shield.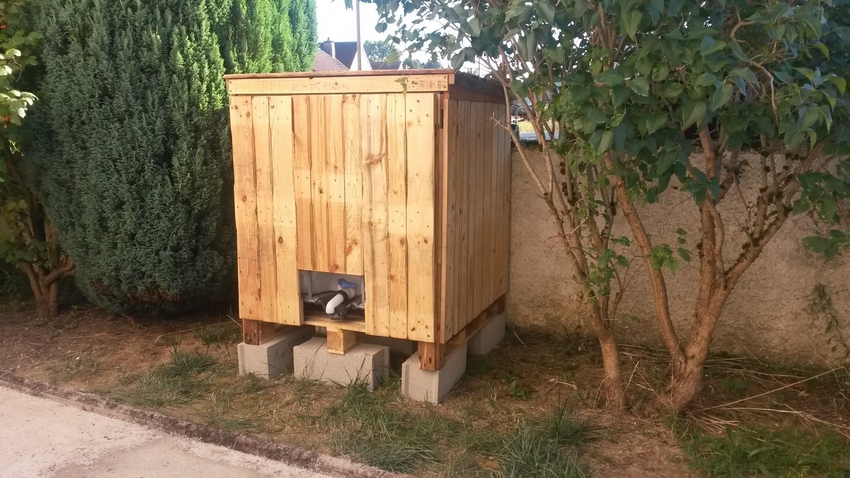 And this classic wood pallet shelf isn't a mere installation that would aide in the placement of different accessories along with some decoration pieces, but this in itself is a garden décor idea that would immediately grab the attention as soon as one notices it. This is also an ideal planter pot container.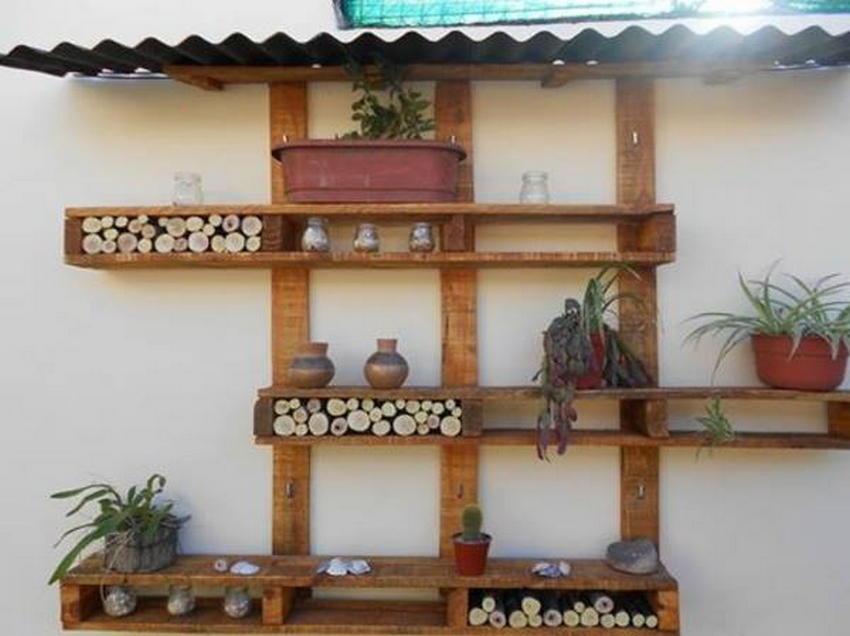 This raised wood pallet garden could have been kept simple but as we had left it rustic and unstained so in order to improve its outlook, we attached these stylish planter pots along the wall of the raised garden to symbolize that this wooden object is meant for plantation.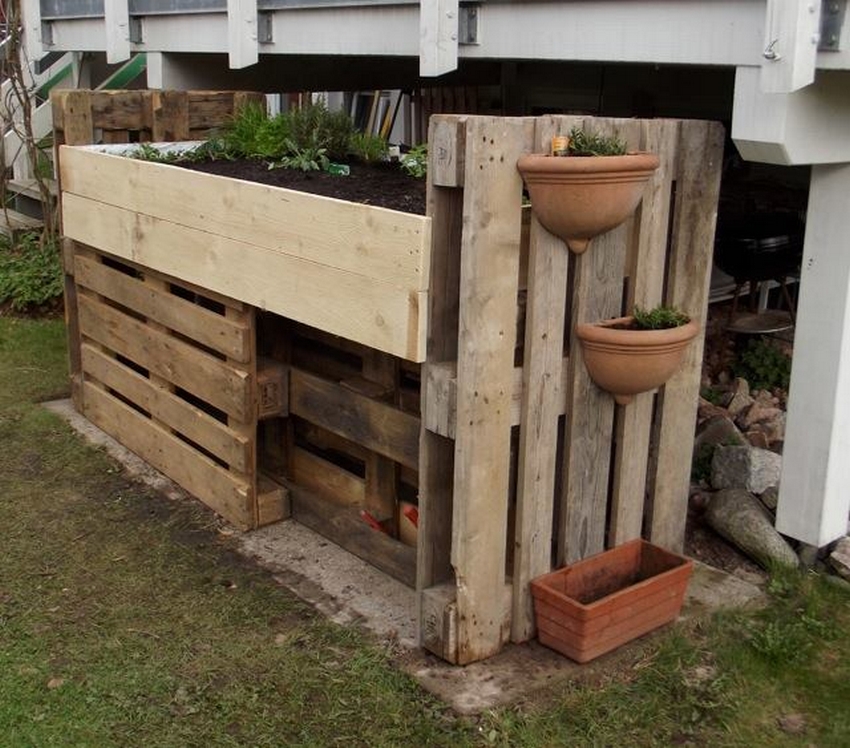 A strandkorb chair is quite different from the conventional wooden furniture items, it gives you a feeling of security and allows the best posture as if you are not sitting but lying, so it won't let you get tired any sooner. Especially when it is equipped with so stylish and comfortable cushions and mattresses.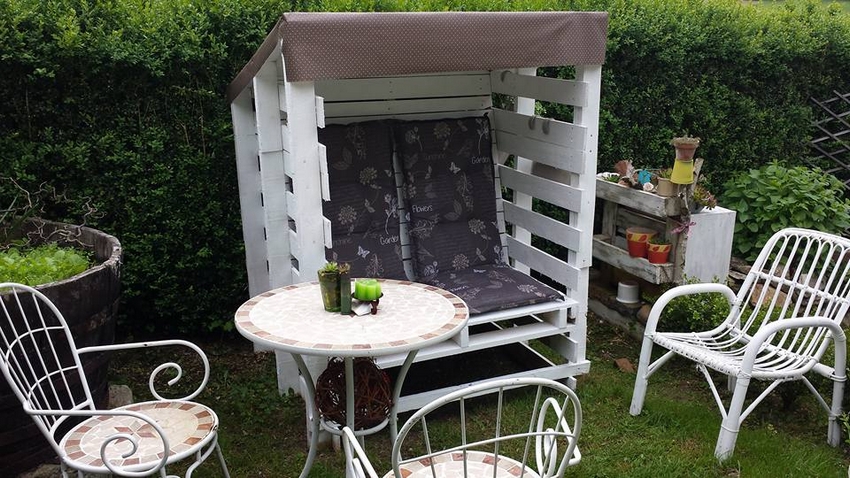 And this is another dimension of the strandkorb chair. Though the same amount of material is consumed here again and almost the same features are introduced here again, the only thing that it lacks is proper staining and cushioning that makes an integral part of any outdoor wooden furniture item.

And this one seems to be brought from some agricultural research institute as it holds a perfect shape for an outdoor wood pallet made raised garden. It has got the removable doors that would be closed when needed to control the amount of air and light ofcourse.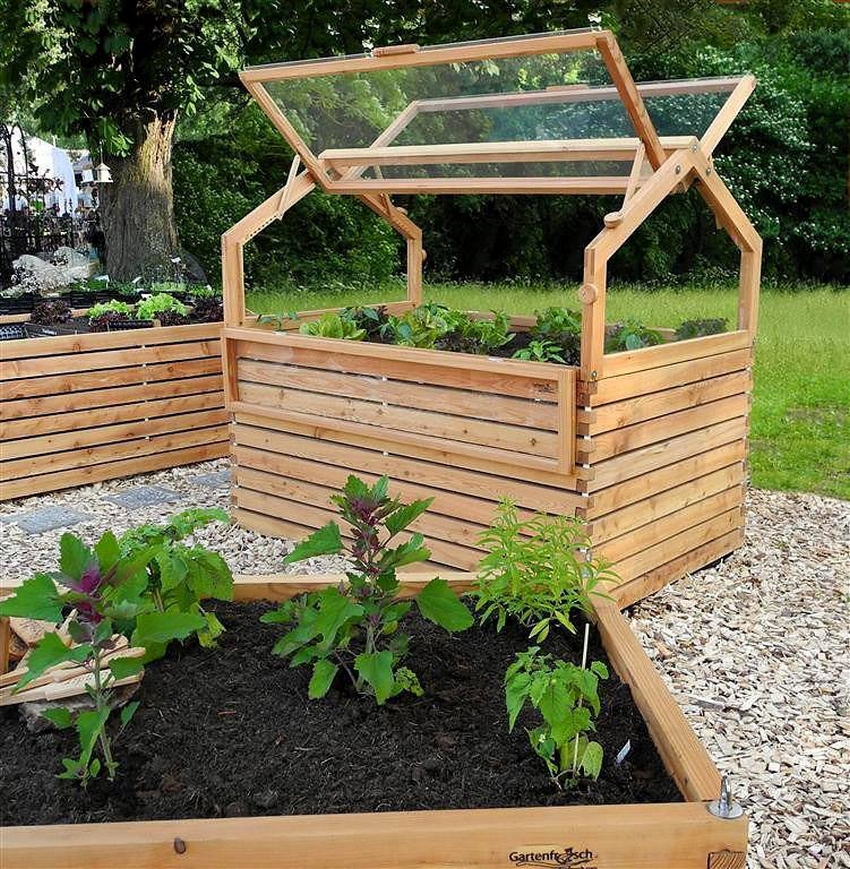 This sun lounger certainly deserved some better place for it like a sunny beach with a lot of teens hanging around and this is all laid down there just for you while wearing some goggles and branded shorts, and now come out of the dream and enjoy it right inside your house.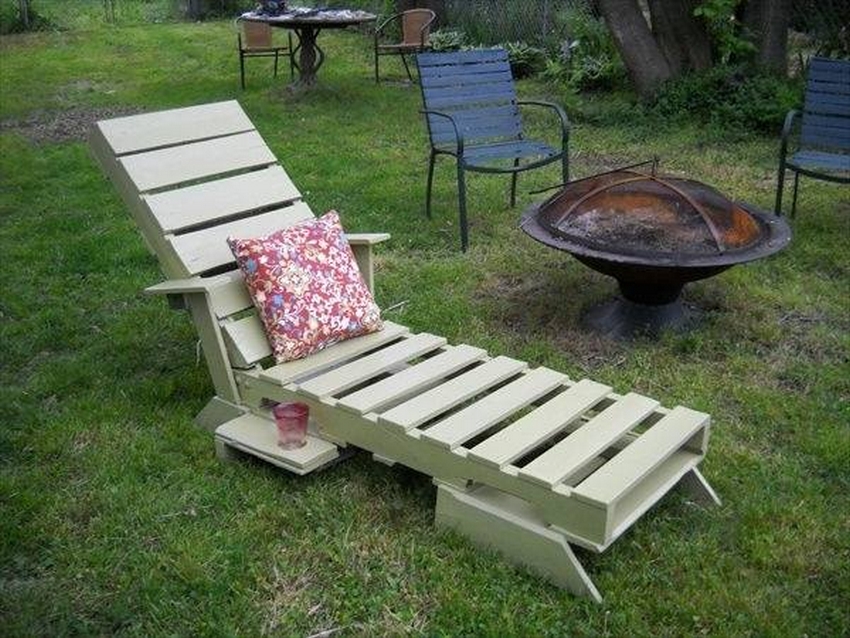 This specific shape is one of the most frequented wood pallet creations that we have literally mastered so far. These unrounded and unsmoothened corners of the whole range add a lot to the beauty of this stylish pallet wood furniture range. The table is deliberately kept a bit smaller and low to the ground to generate the compatibility.

And finally this gigantic pallet wood recycled vertical garden is again a feast or a bounty for the ones who love gardening and just want to see the greenery all around them. This also makes a perfect garden décor idea as well.