Well, honestly speaking enough work has been done in making the pallet furniture for our homes and outdoors, landscapes and patios. Lets gear up for a new journey of making a pallet dog  bed. This would be a great surprise for your puppy, he or she is literally going to love it. When you have all the tools, piles of pallet as timber, and basic know how of wood work, then it takes nothing to make anything you desire to. So why not to make an experiment for your beloved pet? I am sure all the pet lovers go to any extent in easing and comforting their pets.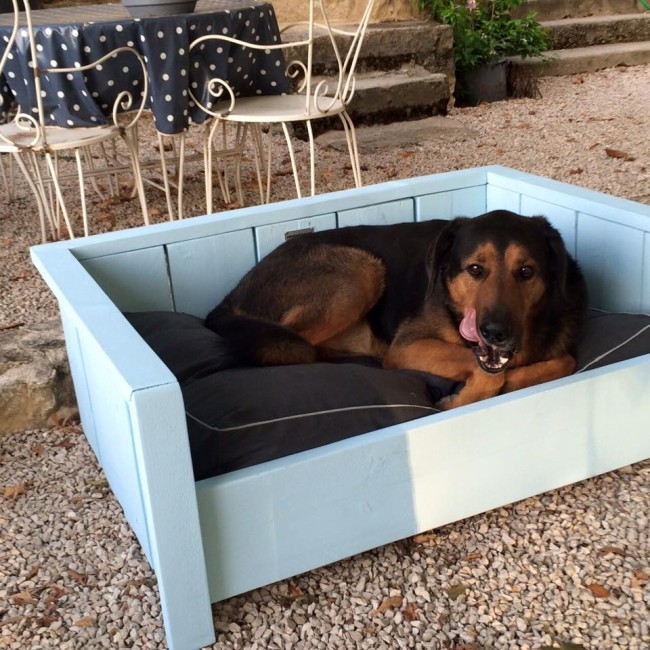 A friend of mine is so much obsessed with his pets that he is always ready to do anything to make his pets happy. He brings them special food, he has spared a portion of his house for his pets, and he spends regularly some quality time with his pets. I am sure if he is going to see this pallet dog bed idea, he would not take even a single minute in opting for this at once. Because he always loves to take such minor steps for his beloved pets.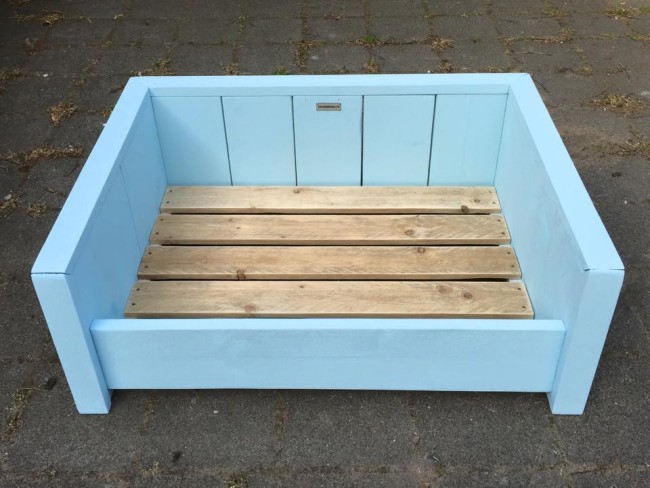 When you are gearing up to make a dog bed out of recycled wooden pallet, you would require a couple of things other than the pallet wood. Certainly some appropriate stain box, some sanding tool and other basic tools of wood work. And I am sure all of this is easily available in every house hold. Now look on the dimensions of this dog bed, entirely repurposed with the wooden pallet. Just some fine cushions are added and it is all set for your dog to sleep and have rest here. Place it in the patio or even in your lobby.