Recycled Pallet Patio Table with Benches
I think whenever it comes to equipping to patio with some appropriate wooden furniture range, the very first thing that comes to our mind is the wooden bench. Because the benches have got a close association with all outdoor spaces. We also see them in several public parks and restaurants. So we are planning to bring in the patio some recycled pallet patio table along with the matching benches. This is certainly going to be a great combination that would create a casual atmosphere out there. So this is an exciting wood pallet project we are looking ahead on.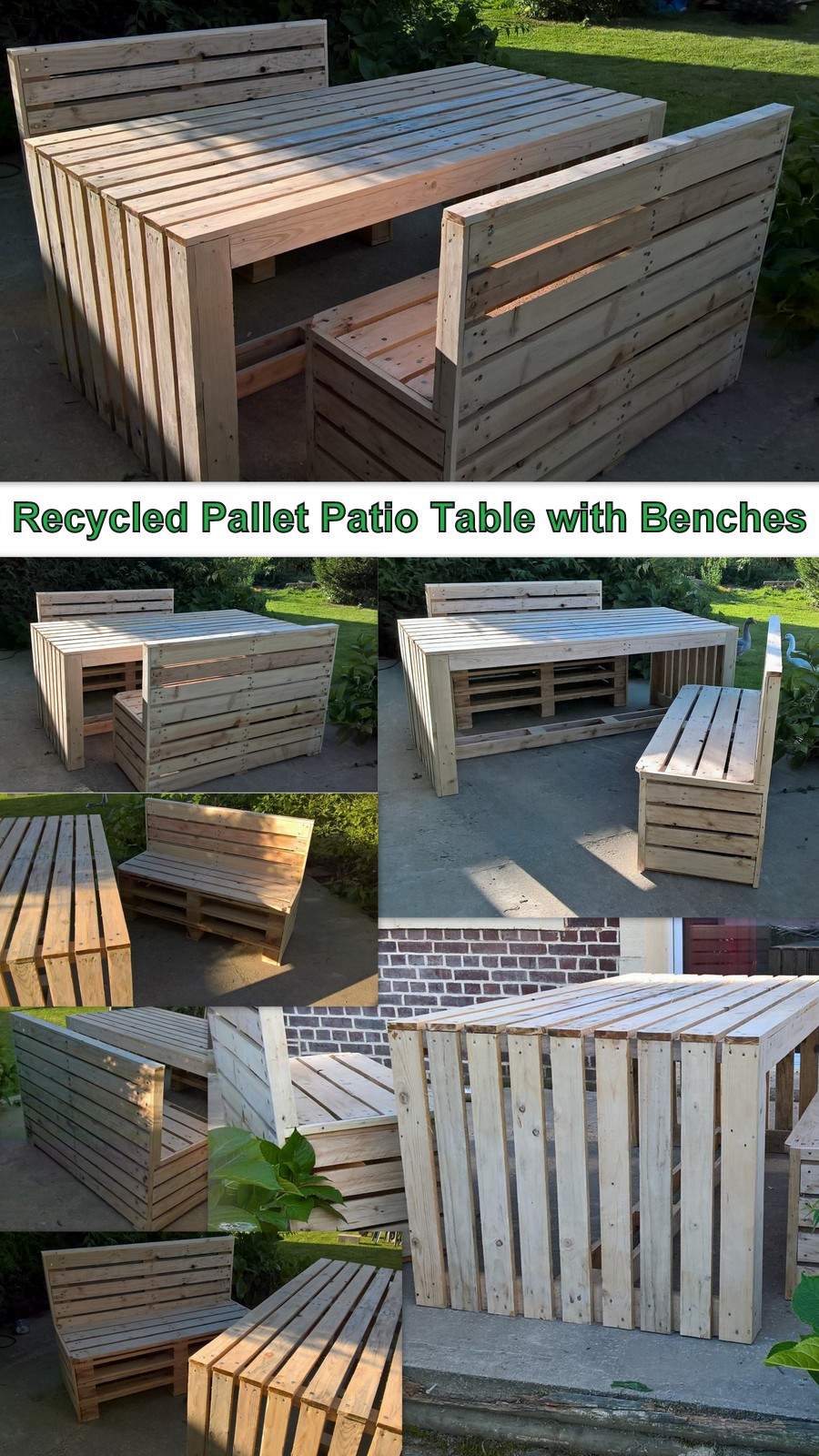 Before we get started we have to decide about the quality of the shipping pallets that would be consumed in the process as the material. As this is meant to be the part of a lavish house so we can't afford to resort to some scrapped shipping pallets.

As we were cautious of the outlook of this furniture range including a table and a couple of wood pallet repurposed benches. So we opted for some fresh and clean shipping pallets that could be seen here clearly. Now we have to be cautious about the design and shape as well to give it a perfect look.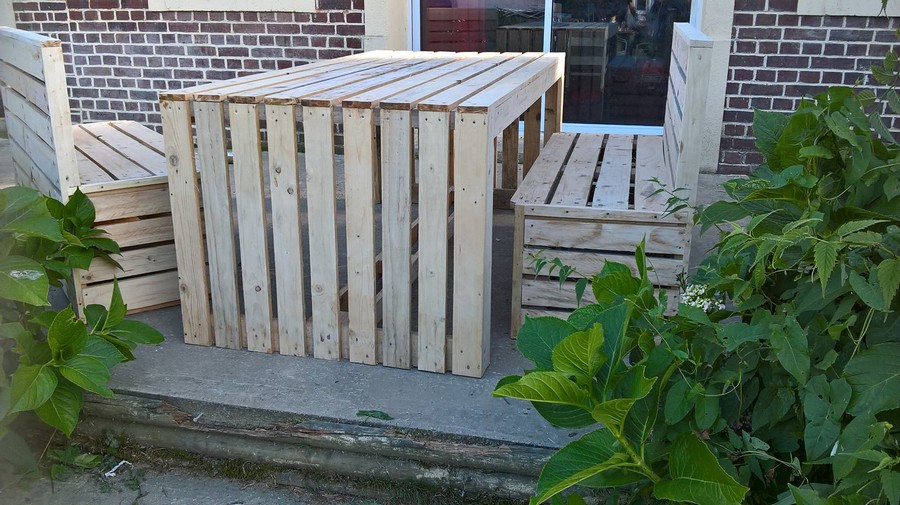 This is a closer angle to the benches and the table. Let's talk about the wooden pallet ucpycled table first. It is pretty huge in size, nor have we used some complicated pattern or some undue extensions. This is kept pretty simple.

As far as the wooden pallet bench is concerned, this was supposed to be the matching one with the table that we have discussed earlier. So again we avoided any complex patterns and modifications and we have given it a perfectly simple look. This obviously makes a good combination.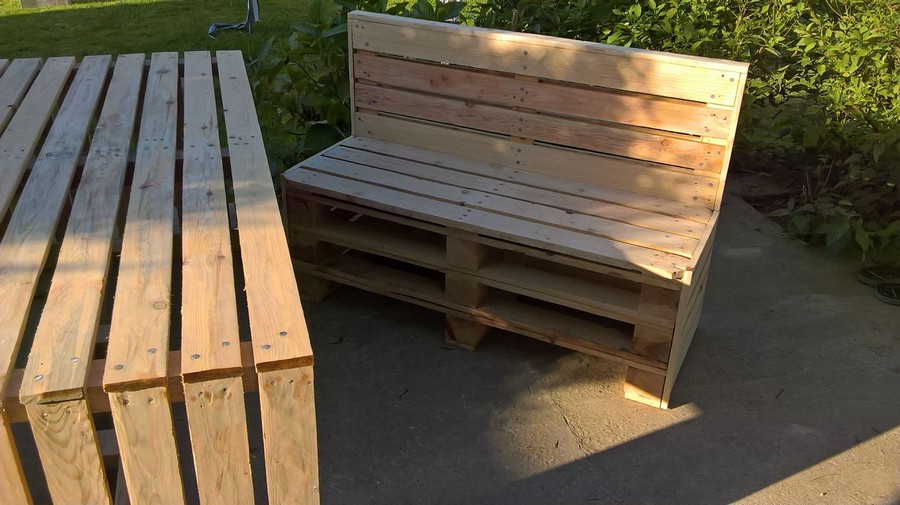 Having a n overall look of this smart wood pallet recycled furniture range there are some minor flaws like the nail scars are pretty prominent here, still the simplicity of the wooden furniture range has over shadowed all the flaws and scars on the wood pallet.

When they are all placed together in a sequence making it look like a proper wood pallet furniture range, it gives a pretty soothing touch to the eyes. Just imagine how much it would have cost if we had gone for some market oriented wooden furniture articles, that would have been scary right? So better try this one at your own.

Created & Shared by: La Palette dans tous les sens.