Pallet Wood Ideas for Garden
While we present some genius pallet wood creations as the furniture, many fellows ask us that why don't we present some specified projects for the garden? We have repeated requests regarding the pallet wood  ideas for garden. We feel like we have not left any part un touched, we have gone into each creation that can be made using the shipping pallets, but many fellows still remain thirsty and keep asking for more garden oriented ideas. So just for them we have brought some ever new and fresh pallet wood ideas for the garden that I feel you guys would adore.
Don't think that this is some market base wooden installation that was bought from a branded store, but this whole thing is made with the pallet wood. The only thing that we have done here additionally is a bit of delicate lighting work inside the pallet wood planter.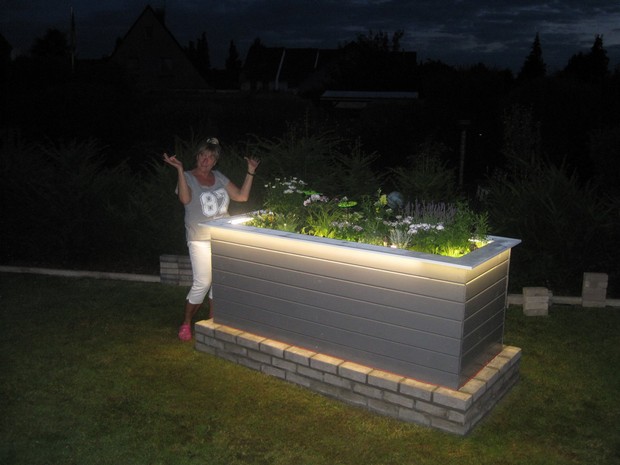 This planter is inspired from the rolling stair that is usually attached to the first floor from outer side of the house. So this rolling wood pallet planter was made using the same technique, though the pattern making was a bit complicated but not for our cunning fellow wood pallet crafters.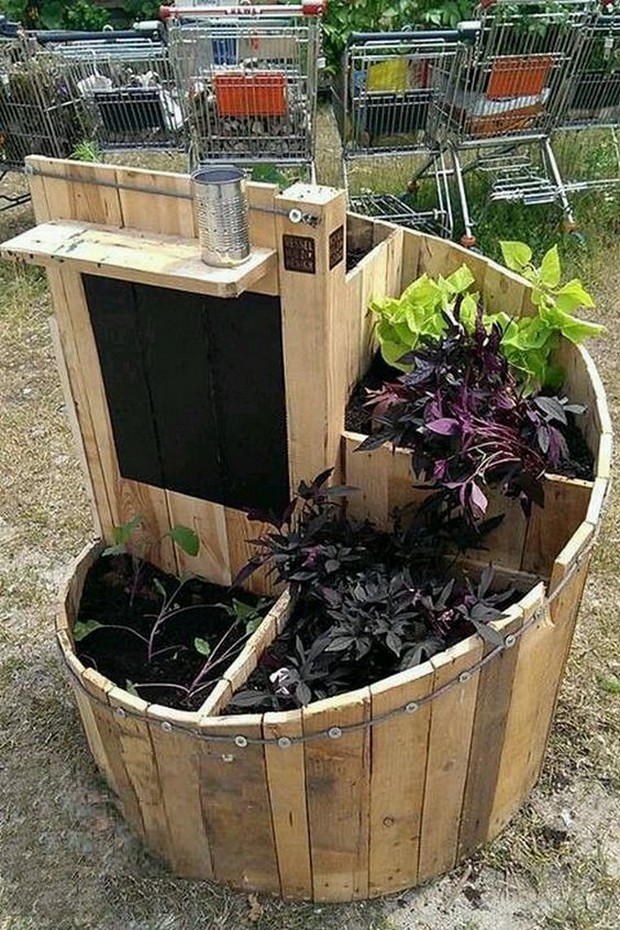 Here is another pair of the pallet wooden planters that are similar to the wooden stools in shape. The legs and lower tier is same, only the top is provided with deep space where you would fill in the clay and then plant the flowers.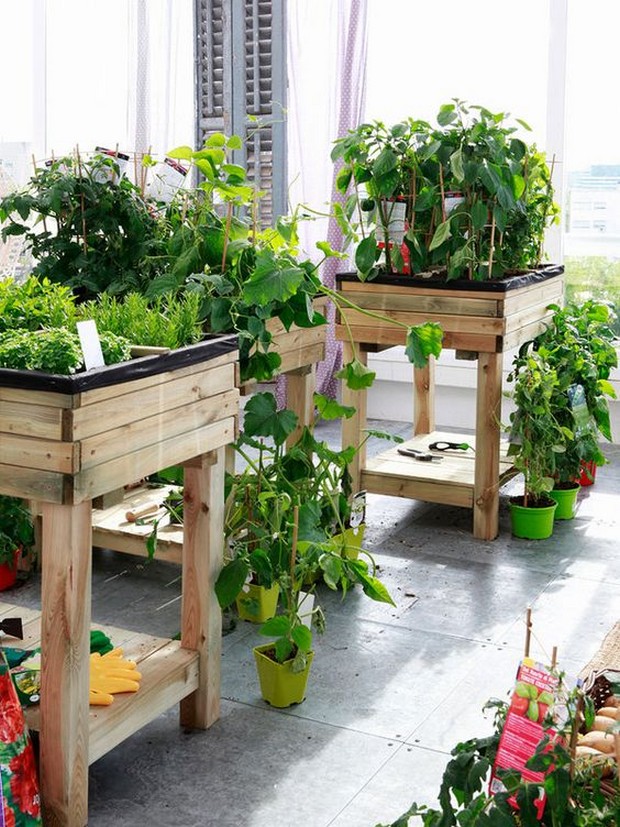 While this is a common pallet wood repurposed vertical garden that we have made in countless number. I don't know why people are so obsessed with this wall planter that they always keep asking for some more of them. Making it is just so simple like grabbing a whole pallet, sanding it properly and attaching to the wall.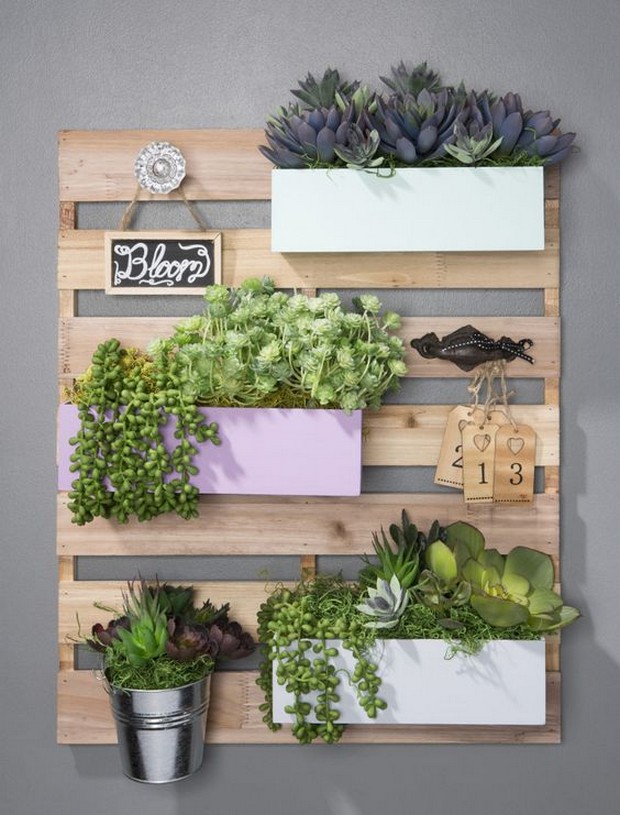 Now come towards these wooden stairs. The shade that is used on them is very attractive apparently. This is leading to the main premises from the garden. So this is a new addition in the list of the pallet wood garden ideas irrespective of the use.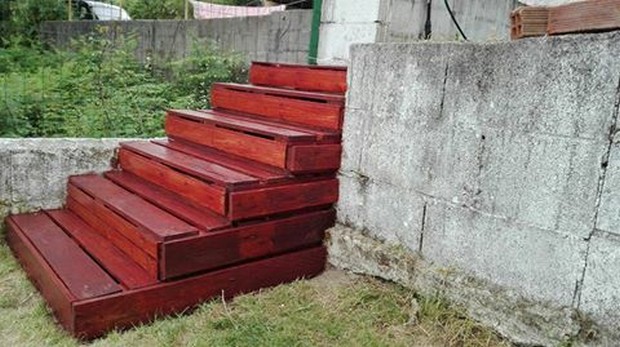 This squared pallet wood planter is inspired from a certain shaped planter that I saw in a five star hotel couple of weeks back. The top layer is painted black while the rest is left unstained to make a contrast. I think this is a real attention grabber.

The next one in the line is a vintage wooden pallet table that can be used as a potting table as well. Despite of being made with the most broken shipping pallets, this still makes an impressive appearance in the garden, and would be pro active in every moment when you need it while gardening.

In earlier times this wheelbarrow was used in construction sites, but we have made it purely with the purpose to use it in the garden. This would be of great help while transporting some gardening material from one place to another. This would reduce the fatigue of work.