DIY Garden Corner Deck with Wooden Pallets
Pallets wood is surprisingly great for creating beautiful and stylish furniture, wooden crafts for home, garden deck and many other things as well. Garden deck is created in the garden to arrange a nice and comfortable sitting area. Some garden decks are constructed on larger areas while some may be on limited space. It just depends on the availability of space/ground.
Here, you can learn things that are required to create DIY garden deck with wooden pallets:
First of all, assemble the pallets pieces of your required dimensions. You are going to construct a corner garden deck so you need to have relatively small stripes of pallets wood.
Do handy work with pallets wood and joint them to make the floor of the garden deck.
Now clean the ground properly and level it to place pallets for garden deck.
Make use of weed control fabric and spread it over the ground to cover the space.
Now place prepared floor of garden deck made of pallets stripes. Place these pieces to make L shape of deck as this would be a corner garden deck.
Do necessary things to joint all the floor pieces of garden deck.
Your garden corner deck is ready and you can place sitting furniture on it.
It is an easy thing to work with pallets wood to construct garden deck and it may takes few hours in completion of this DIY garden deck project. Pallets wood come in different types so it would be your choice to choose high or low quality of pallets wood to create garden deck.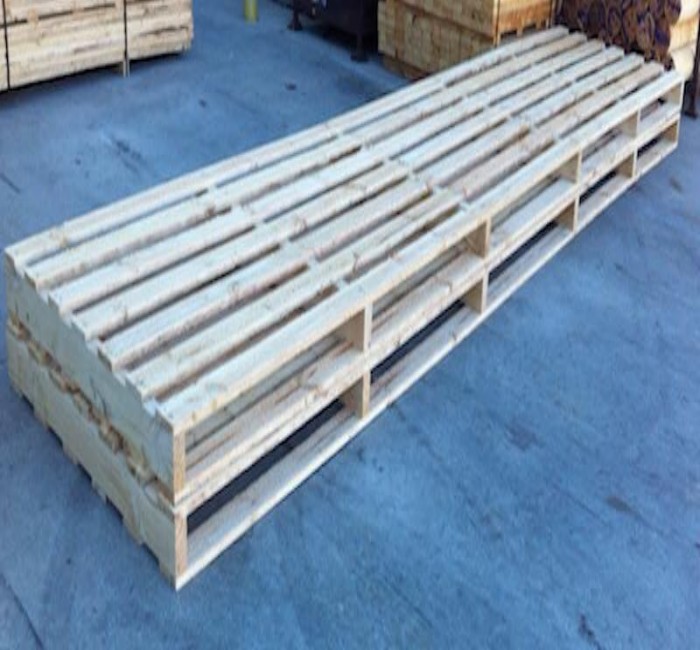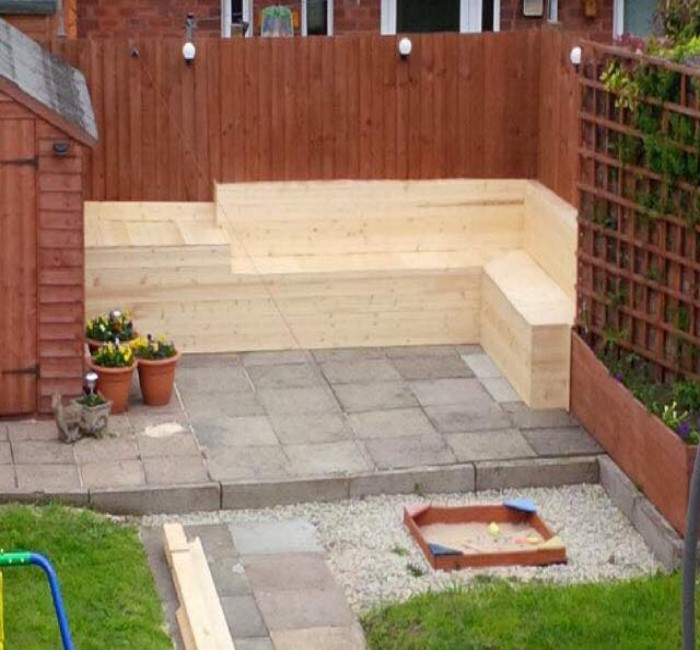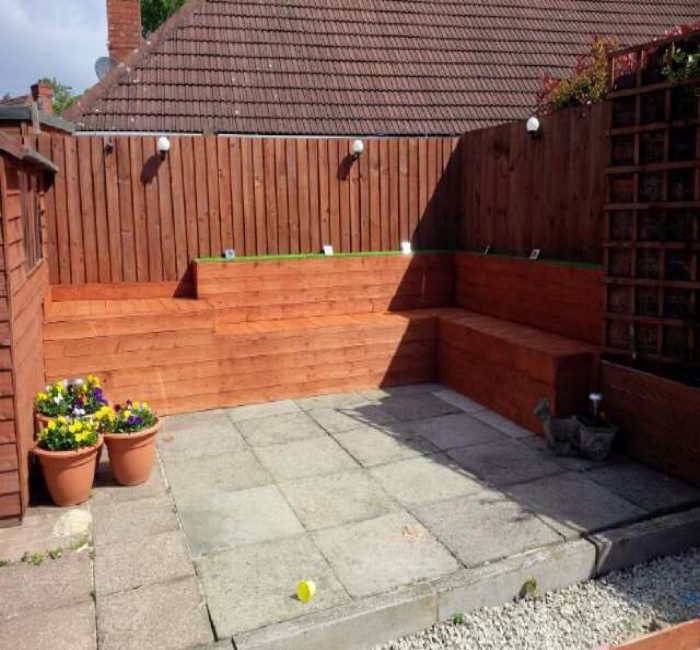 Project Done by: Martin Myatt