Cheap Creations with Old Used Pallets
Pallets made console tables are highly valued to place in farmhouse gardens and house rooms to be used as racks and enhance décor of environment. In fact console tables can be used for many purposes as you may have seen these placed in offices as well. Console tables are made using creative furniture design ideas and you can make them in different beautiful and rustic designs. Dark and light tones of pallets natural wood colors are used to make console tables add charm to the environment. Console tables can be used to put books, mental pieces, decoration pieces, hall bench, TV stand, music stand and for children's study table.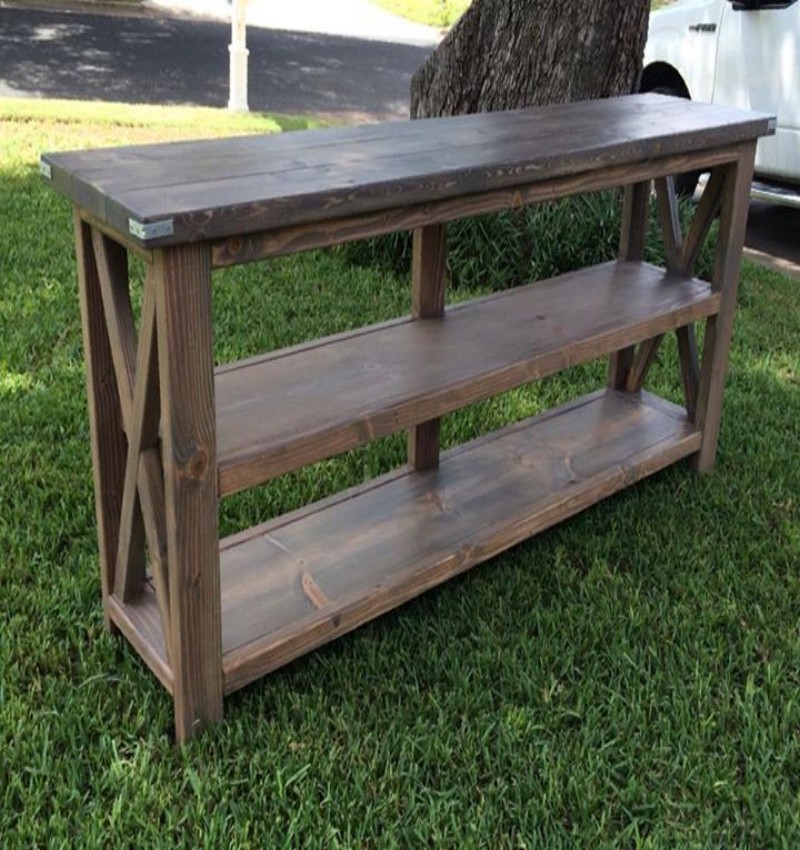 Pallets farmhouse style console tables look very attractive and there are lots of creative design ideas that you can use to make them a fine piece of furniture to your home and garden. Rich brown tones of wood colors are mostly used to make console style tables.
Dark Stained Pallets Bookshelf
Book racks and bookshelves are important to place at home and offices to place books and important files in them. Bookshelves are created in different stylish designs. Some of bookshelves are created to place in study rooms, lounges, galleries and corridor while others are made to hang on walls. Both types of bookshelves are best to serve the purpose of placing books. Pallets wood is one of best options to create beautiful and rustic styles of book racks and bookshelves.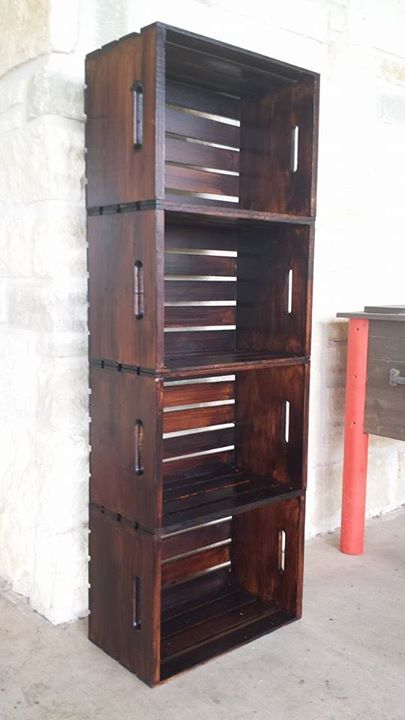 It is up to you how much you are creative to design a bookshelf. Whatever the design and style of bookshelf, it must look attractive. Dark colors of pallets wood are best to make attractive designs of bookshelves. You can easily assemble and joint pallets wood pieces of different sizes to create unique and attractive design of dark stained pallets bookshelf to hang on wall or place in your study room.
Outdoor Plant Stand with a Pallet
Creatively use available pallets to design plant stand for your garden. It will be a cheap way to decorate your garden.
Turning an old wooden pallet into a plant stand will take less time, because there is no need to arrange specialized material. The project will help you to reuse something that could be treated as discarded material. The plant stand is used in the interior part of your house to elegantly display indoor potted plants. It can also be used in the outdoor area to provide an interesting texture to your garden. You can paint the pallet to complement your decor or leave it in the natural color. For this purpose, cut the slats to the required lengths and put them together with the nails while leaving some space in the bottom of the soil drainage.
You can paint the stand or leave it for natural feel. There are many uses for the pallet, because you can make garden planter and compost bins. Place garden container on the pallet for the protection of plants and containers from sizzling pavements. It will improve the air flow around the pot of plants. You can construct a cold frame out of pallet to protect the plants during the winter months.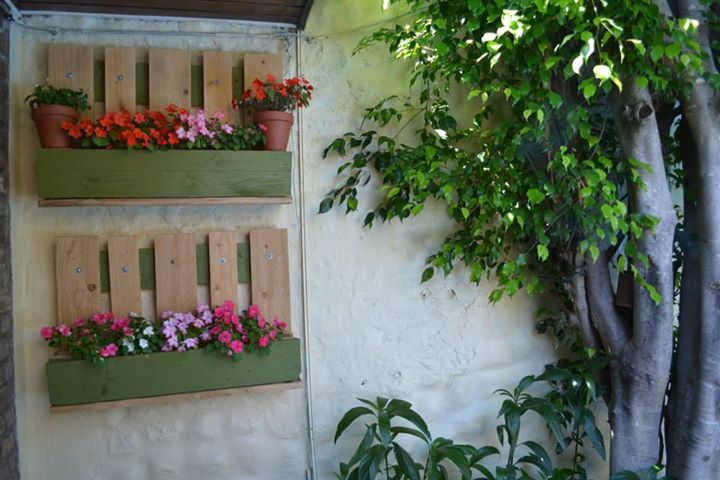 Pallet will keep the things high and dry in the lawn to maximize the drainage. It can be used to keep boxes and tools away from the dampness. It will be a great option for the damp basement and outdoor storage shed.
Sectional Pallets Sofa and Table for Patio
Arrange additional seating for the outdoors and patio for your guests. Use pallets in a creative way and make sectional sofa and table.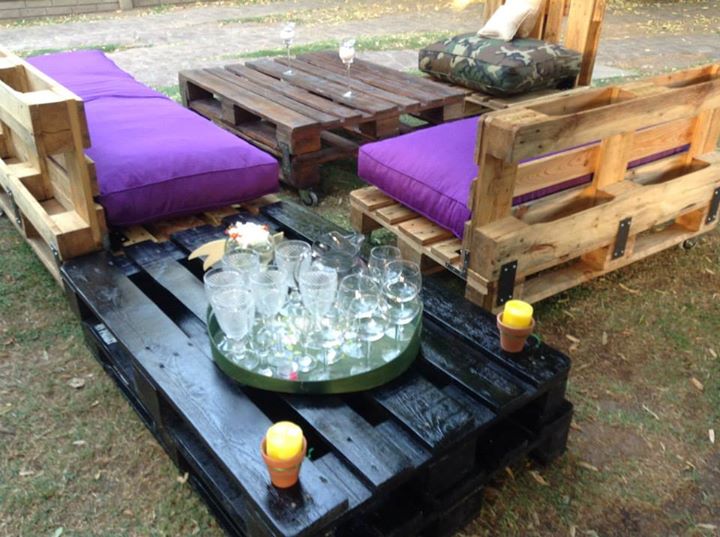 Pallets are made of oak, poplar, birch or ash, therefore these are considered as the strongest wood. These can be perfect to design outdoor furniture for the home lawn, patio and garden. These are used to sit in outdoor areas during the summer season. It will be really difficult to buy a sofa and table for the outdoor area with strict budget, but with the help of the pallets, you can design sectional sofa and table for the patio. To design a pallet sectional sofa, you have to organize some pallet boards and skid in the tiered form. The patio furniture can be made with the help of durable pallets. You can look for the pallets in the surroundings and backyards of your home to use them in a profitable way.
There is no need to use any heavy wooden tools in the construction, because there is no need to cut and dismantle the pallets. The work is handy and straightforward, because just clean and sand the planks to some extent and make them allies in the sectional tiered form.
This will be a great project, because the renovation and the remodeling of the patio can give a totally new look to your house. It will be an amazing addition in the patio, and enable you to arrange seating for multiple people at the same time. Reclaiming and recycling of the wood can help you to complete this work in a more creative way.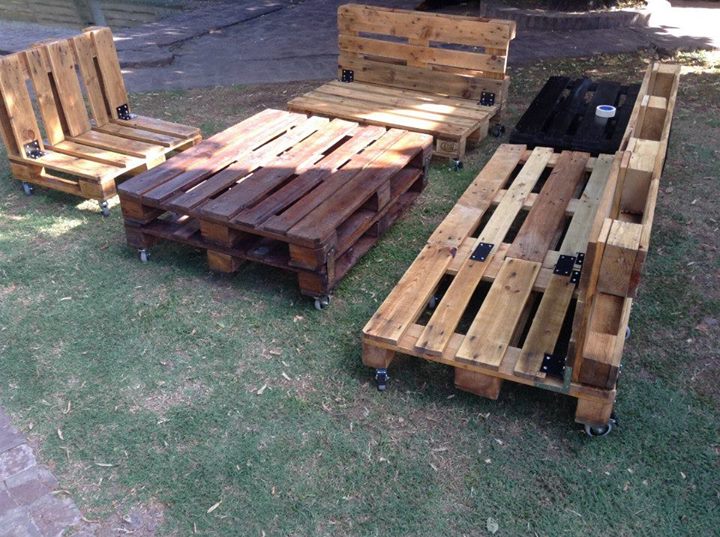 Pallet Chairs Plans And Ideas
Being a pallets lover, I always looking the ideas and designs of pallets creations, as the plenty of pallets recycling ideas and project plans, I found a lot of interesting ideas and designs of chairs made with wooden pallets. Some are easy of make at home with just little technical skills, even you can re use the old pallets household item to convert and recycle to a new pallets furniture. Just have a look the pallets chair ideas and designs below to plan or create one for you living room or for you backyard or garden.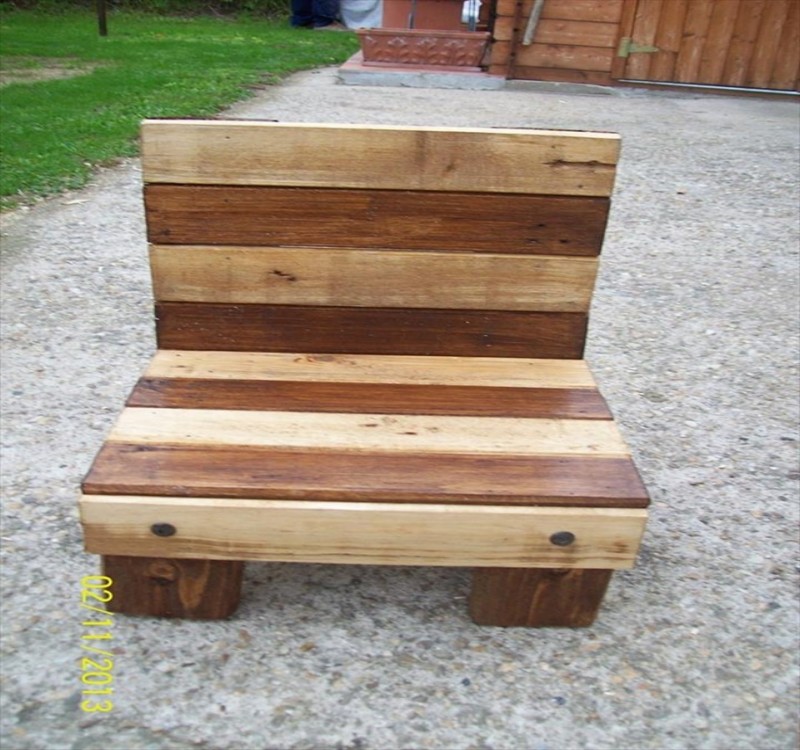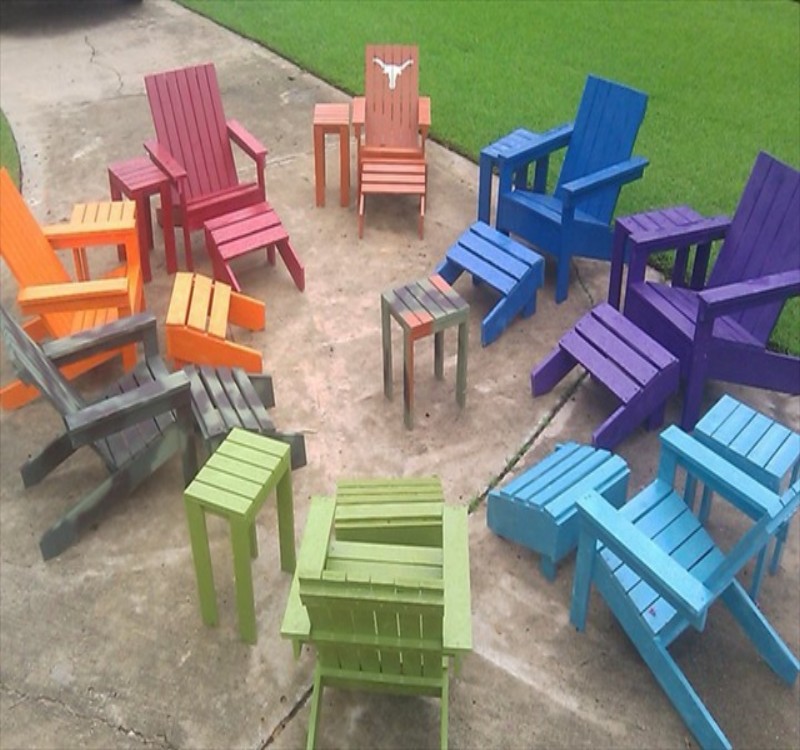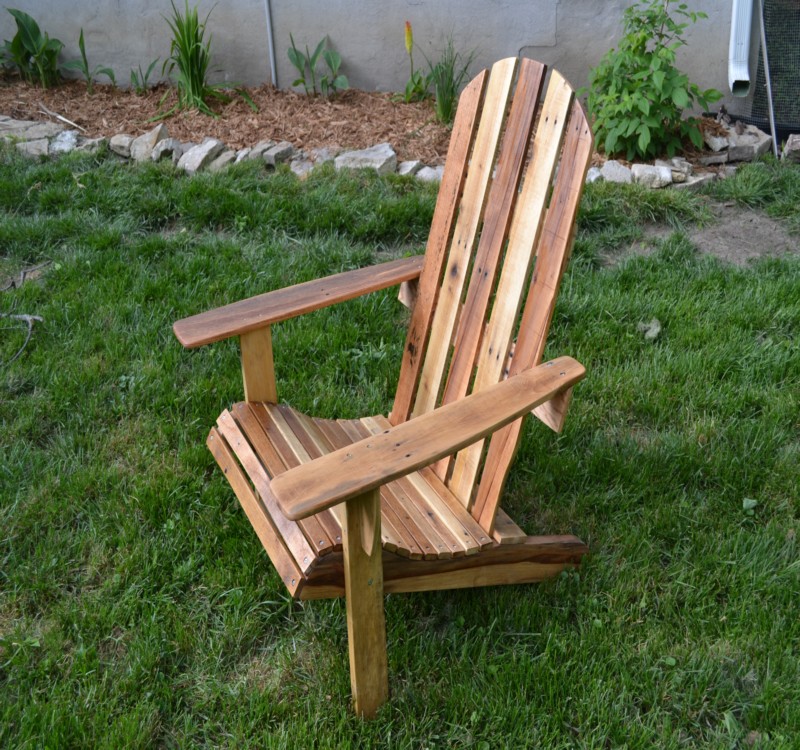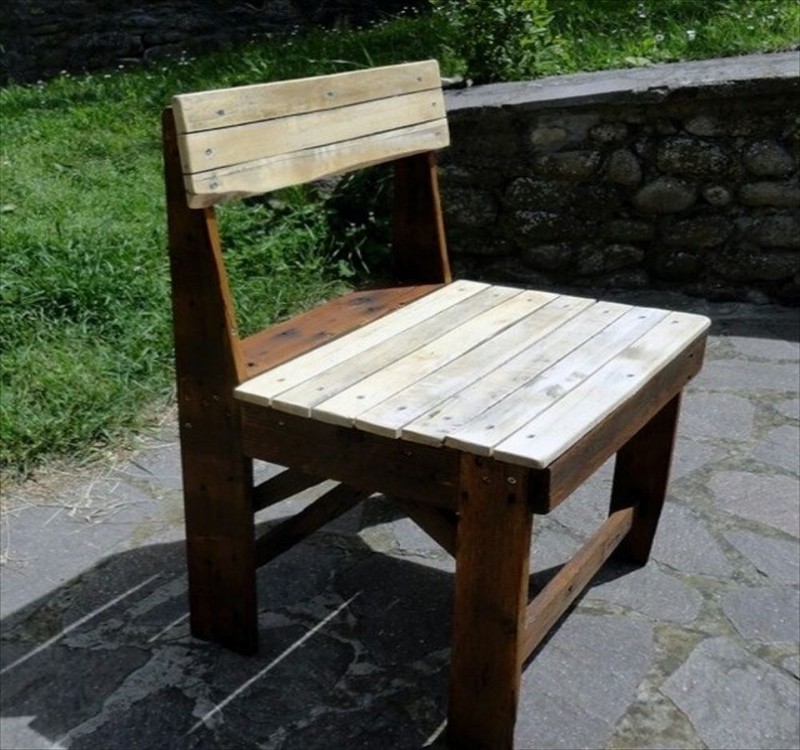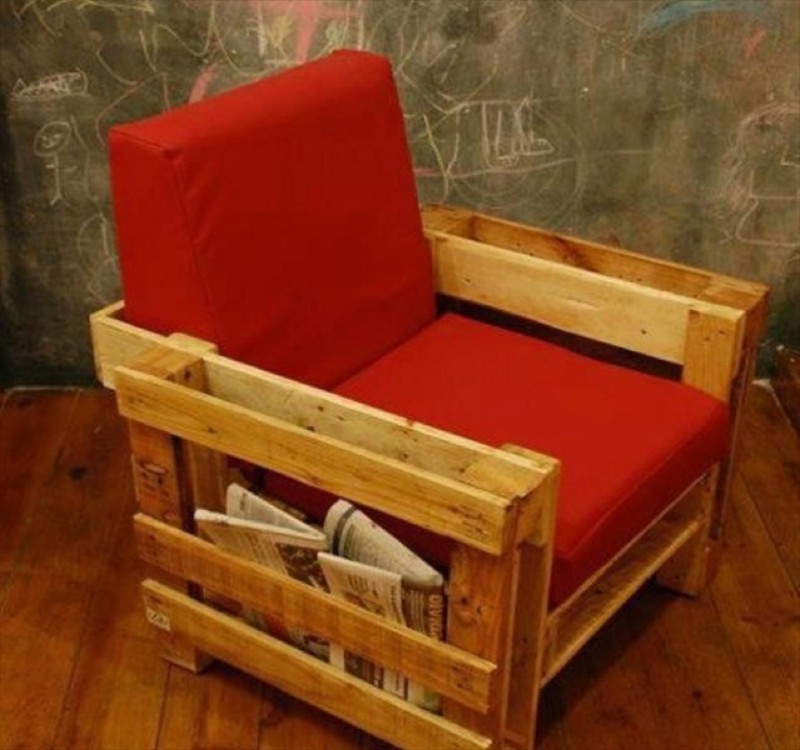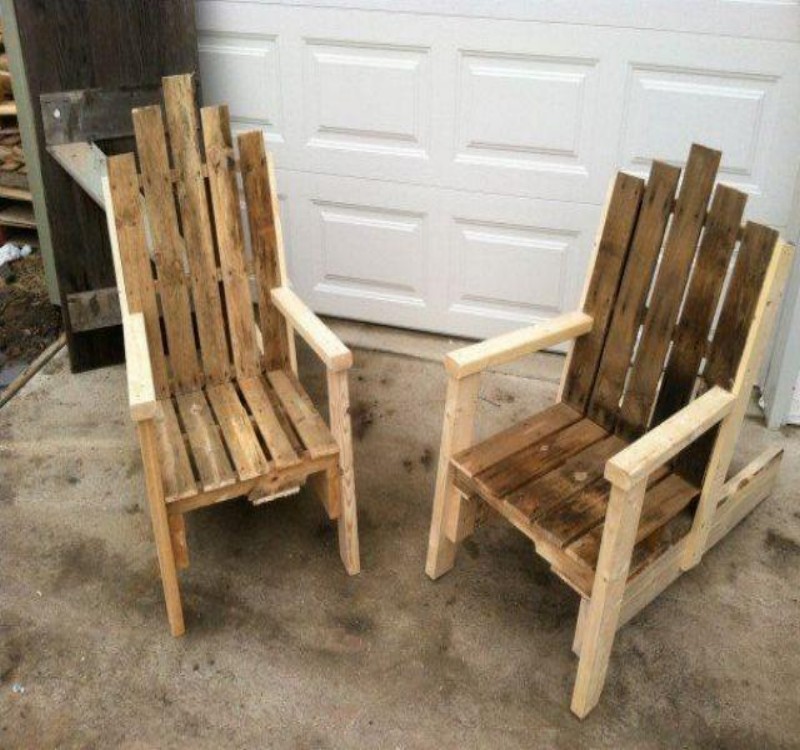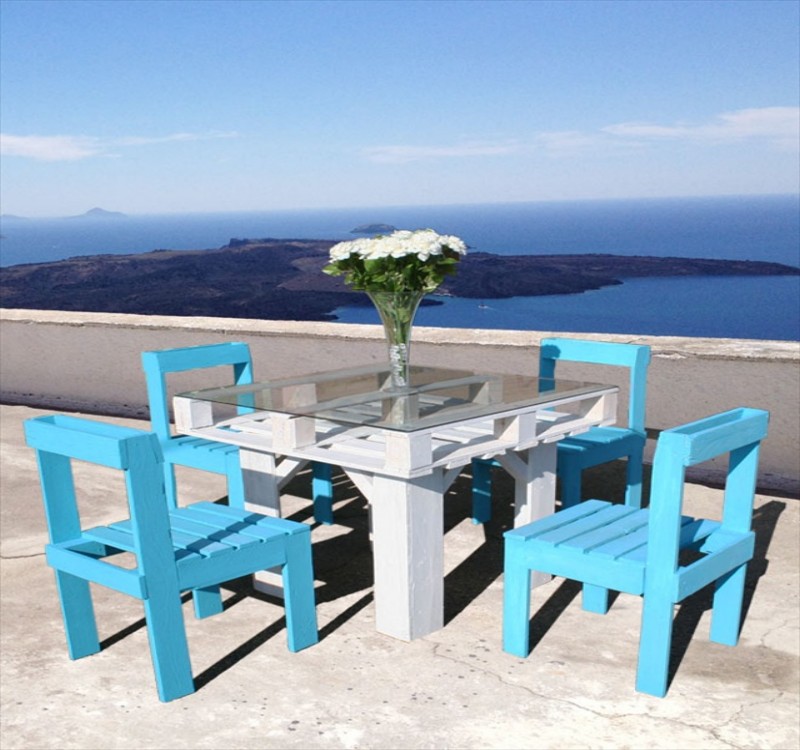 Pallets Windows with Flower Baskets
A nice cute looking ideas to decorate a barn house windows built with pallets and with flower baskets.
Simply putting the flowers basket under the pallets windows feeling so cute looking.
Nice barn lights added to the both sides of barn door, create nice lighting effects over the pallet windows and flower basket.
Now feel the look of pallet windows with flower baskets.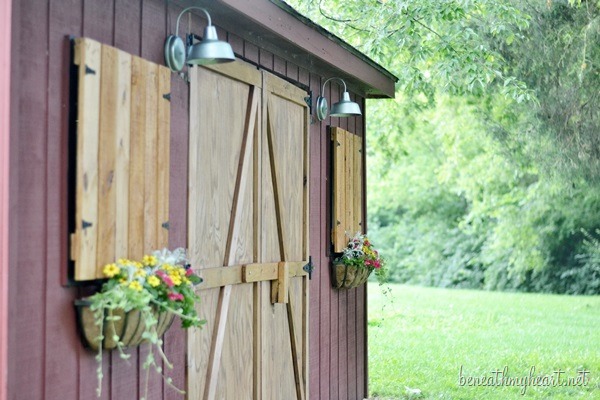 A Final pleasant looking barn front.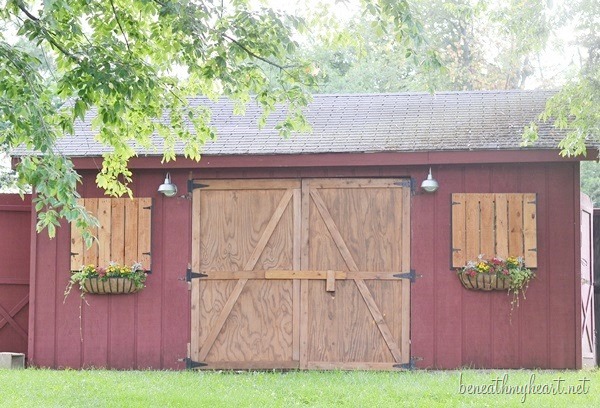 Images Via: https://www.facebook.com/Pallet.It
Rustic Pallet Dogs bed
Creating a dogs daybed is not a difficult task, especially with pallets, pallets made some things very easy to make, from crafts, furniture to home decor ideas. Here is dogs daybed created with pallets to put into garden.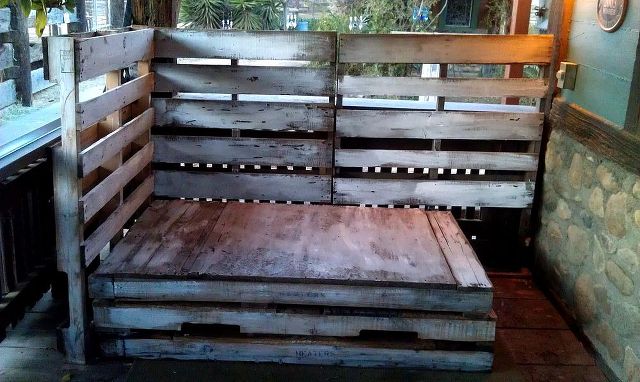 You can also put a pallets table at the frond of daybed, and having plants around it also looking good.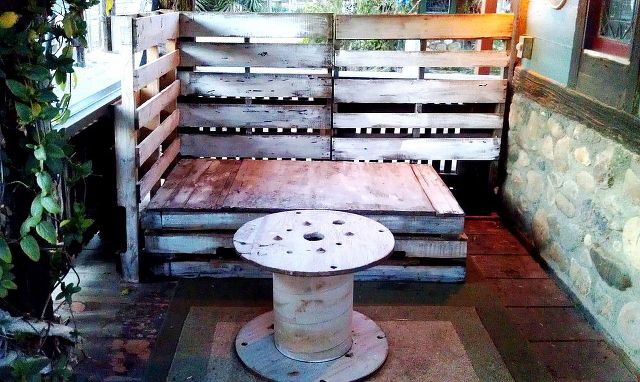 Place some cushions, and a burlap curtain around the daybed creating nice sitting feelings.
Images Via: https://www.facebook.com/Pallet.It
Pallets Outdoor Table
I was wondering to have outdoor pallets tables, I saw a different designs at google search and pinterest, and found this cute and pleasing feel looking pallets table to put into a backyard with some furniture for sitting at free time or while drinking coffee or reading newspapers, by putting some plants flower at table also created the fresh feelings.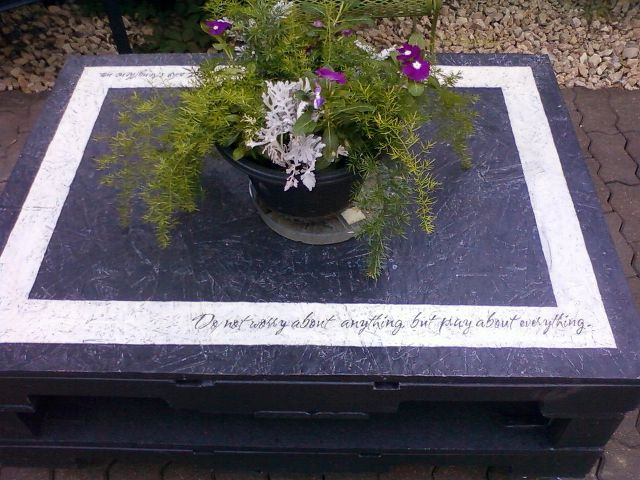 Its our backyard where is pallets table placed along with furniture, and having plants around it.
Now feel the pallets table look with furniture and flowers on the table.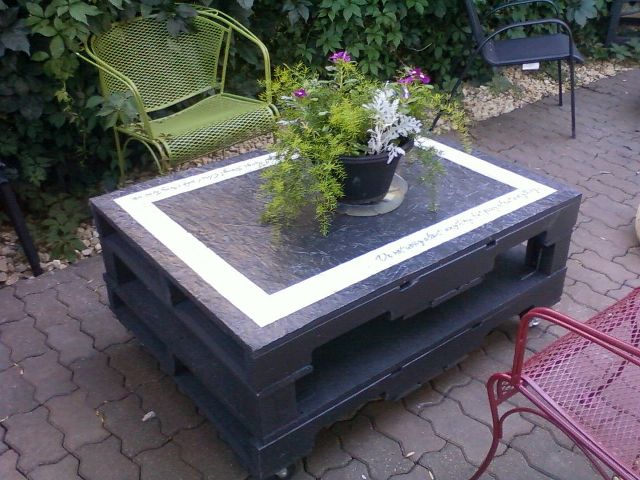 Images Via: https://www.facebook.com/Pallet.It
Pallets Hallway Tree DIY
Creating a Pallets Hallway Tree by yourself is a great fun to decor your living room, with old used pallets you can create a nice looking Pallets Hallway Tree DIY, can also add some accessories like hooks for hangings or shelves at bottom to place some books or adding some plants a the bottom shelves can creating dreamed living room environment.
The old used pallets can cost you about a 30 $, or even you can find more cheap.
Start a Pallets Hallway Tree pattern base.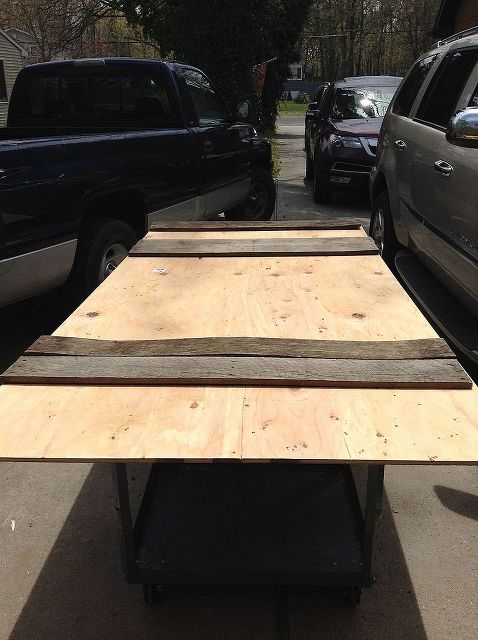 Cutting the Pallets according the the pattern.
Glued the pallets with pattern.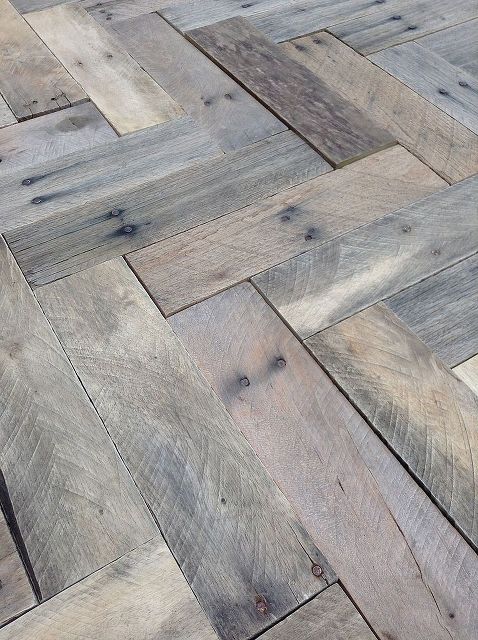 A raw final look is read and different pattern at the top or you can create other pattern which you like.
This is the final Pallets Hallway Tree placed in a living room with some accessories and with message board option, welcome your guest with this Pallets Hallway Tree in the living room, placed some hooks for the hangings and shelves at the bottom to place books or you can place some plants.
Images Via: https://www.facebook.com/Pallet.It
Garden Furniture Made With Pallets
Due to the huge recycling options, pallets furniture are being popular especially for patio ideas, and garden furniture made with pallets are really easy to make and can be made even with used household wood which can be easily recycled, up cycled for new furniture creations. Regarding the pallets garden patio furniture ideas I like to share some cute looking garden pallet ideas and designs with the site users to view and start your next garden pallets furniture project with easy to make pallets furniture ideas.