Rescued Pallet Kids Furniture
Ok, so this summer have you guys got some plans to make something especially for the kids? If yes then I think this would be a great idea. This would be a sweet gesture of love and care that you have got for your kids, and they would really adore your effort that you will put to recycle something just for them. For this you certainly need some rescued shipping pallets that you obtained from some construction site or may be from a mega grocery store, they always have these pallets in bulk. Use this rescued pallet wood in making various furniture items just for the kids.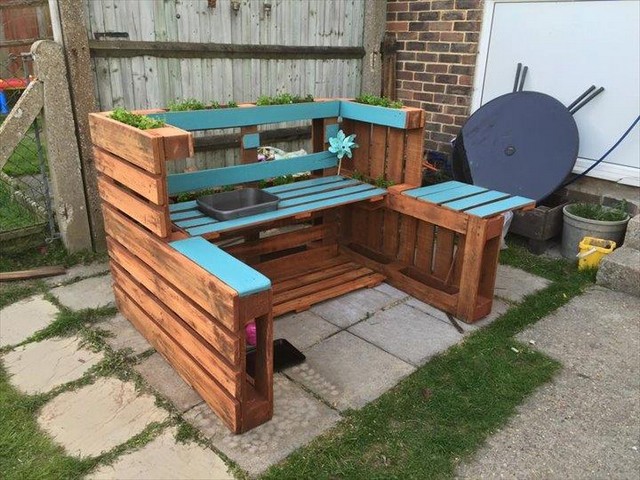 Awwww… I just love such colorful wooden furniture inspirations because they make my kids just more than happy. Kids just appreciate the multi colored furniture items as they are literally in love with the colors. So we made this school work table in different colors.

And what about this wooden pallet recycled mud kitchen? Your daughter is going to be so damn excited, she would call her friends to show them what you did just for her. She would make you tea or some coffee in this mud kitchen.

This could basically be conceived as a mere storage box or chest, but since we have painted it with a charming shade, it has become an ideal toy box for the kids. This would keep the toys arranged and would also prevent the messy look inside the house. Make and dedicate this wooden chest to your kids.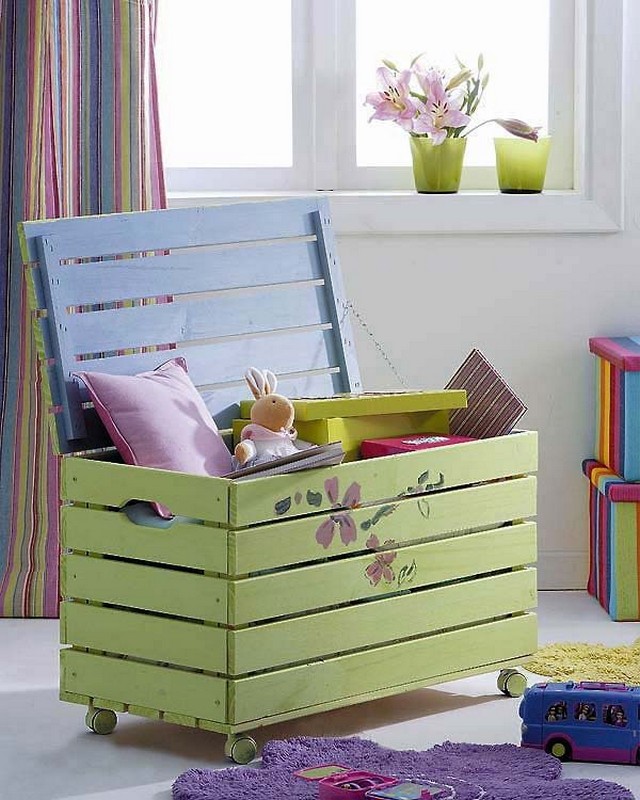 This is another comprehensive wood pallet repurposed mud kitchen for your kids. This is not just a tool of fun activity but it teaches a lot of stuff to the growing kids. They become familiar with house hold stuff, they learn team work, and enhance their creative skills as well.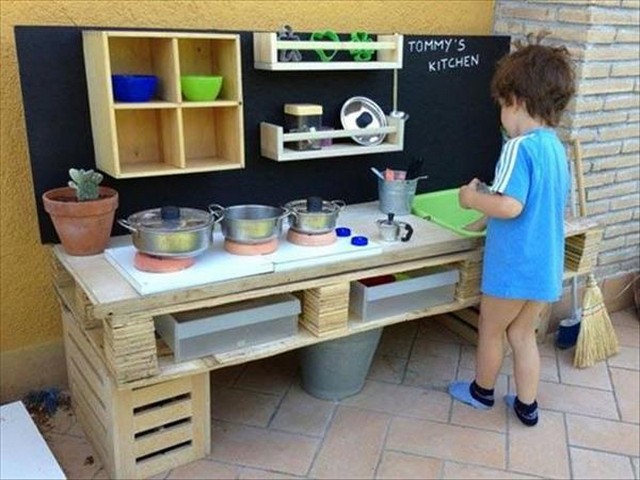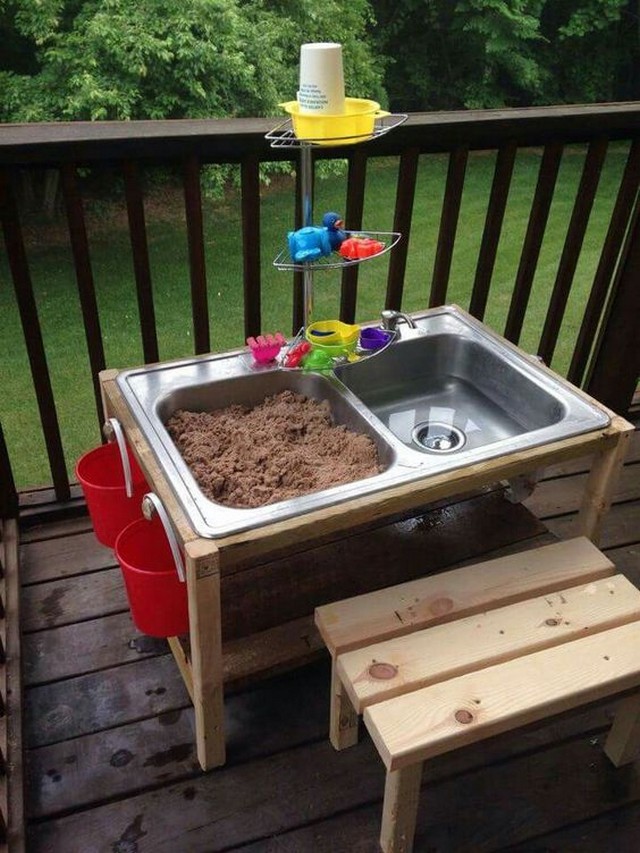 Pardon me for this one as this is made with the most broken and deteriorated wood pallet. But I didn't focus much on how it looks, but emphasized mainly on the design. I just wanted to make it well equipped with all the necessary portions and segments of a proper mud kitchen.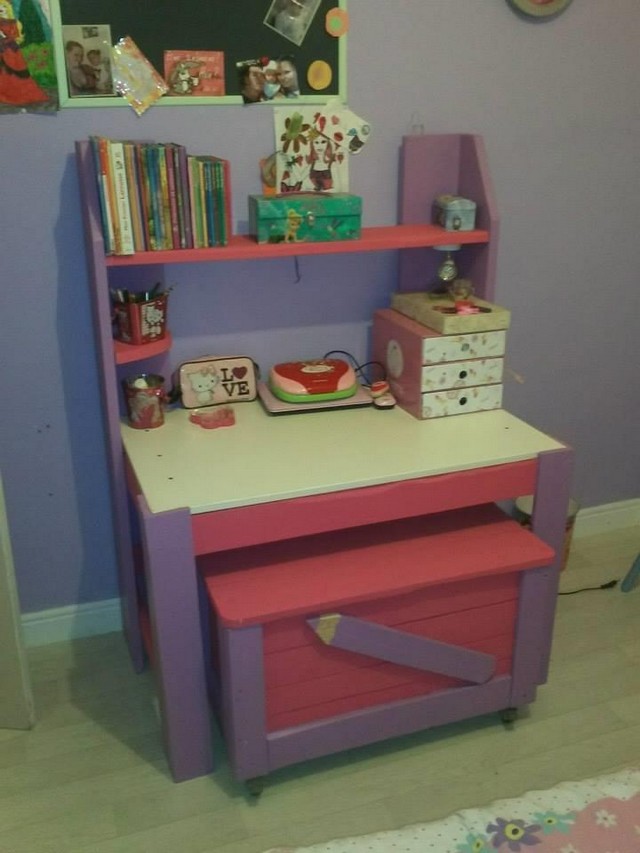 Girls don't just like to play with the dolls and other girly stuff, but they also like to perform some home tasks like making a cup of coffee or making some food, though not in real. So bring them this wood pallet table, so that they can arrange their stuff on it properly.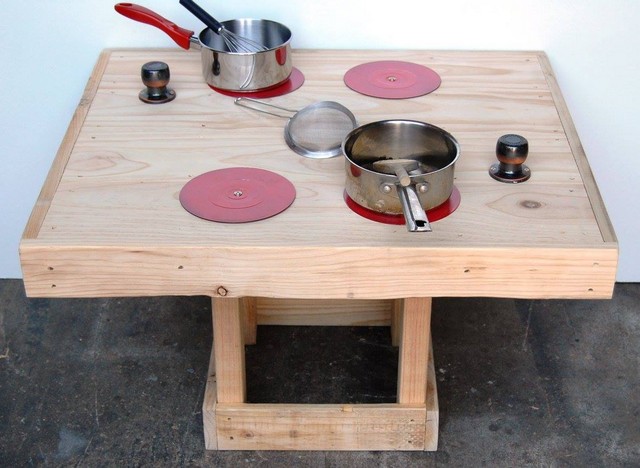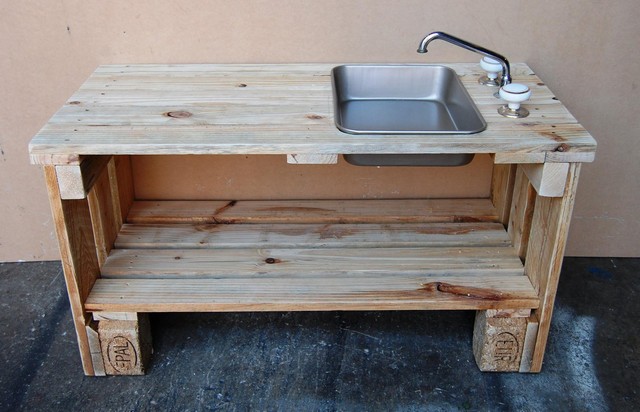 And this generalized wood pallet creation could be used in many ways. Like it could be a rack, it could be a clothes box, and it could be used to store some common accessories. In simple words this wooden chest, cum rack, cum storage box would be a furniture item that is dedicated to the kids.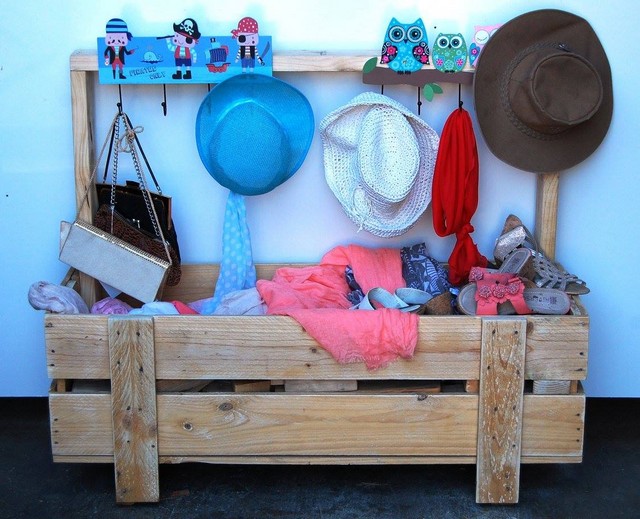 The last one is a bit kind of next level thing. This portable wood pallet table is connected with metallic railings, so this can be opened and closed and virtually turned into kids play box. While the colorful tiny chairs make a perfect match.