Composting System from Wood Pallets DIY
Managing wastage of a house is a big issue, and municipal composting bins are always also not near to your house, So here is idea how to manage your house wastage and build your own composting system with the help of wood pallets.
Here is a bin which Govt municipal placed a composting bin at near to house wall.
Got a five wood pallets and attached the pallets to front and side walls grills.
Screws the pallets with long size, so that both side pallets attached to each other.
Here is final DIY Composting System from Wood Pallets, two systems are made one for kitchen wastage and one for other house and backyard waste.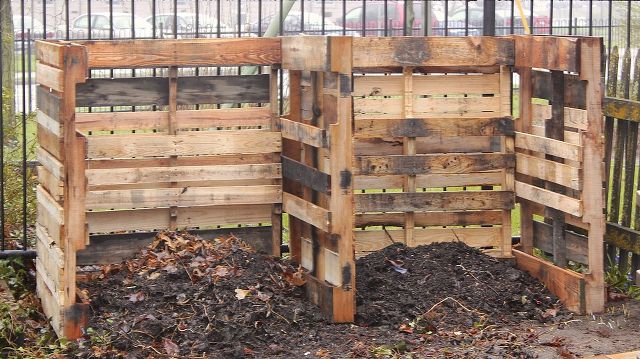 Images Via: www.facebook.com/Pallet.It