Patio Cabin with Wood Pallets
Vanity vans and caravans, such innovations really fascinate me a lot. It feels like a totally different world, a world that belongs to the one who owns it. And it is always advised to give some time to yourself as sometimes you might need you and no one else in the entire universe. Just to create a perfect atmosphere for you guys we have planned to recycle a whole patio cabin with the pallet wood. Don't confuse it with a haunted house from some Hollywood movie, you are the one who can fill it with the colors of life,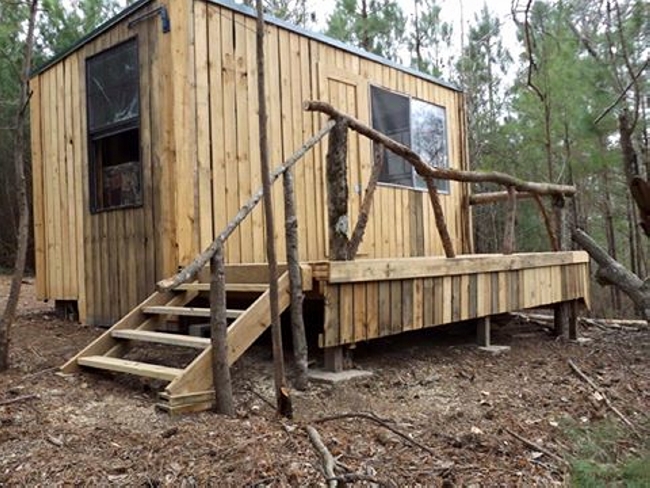 That was just and outer view of the patio cabin that we have especially made all using the same wooden pallet planks. But don't hurry, we have made some of the finest arrangements inside too just for some additional pleasure, and to make it a total package of luxury along with secrecy. Just look at the furniture inside, this extended table from the window, a luxury couch in the front view, a stool in the side view, and also the coffee table, we have made all these wooden pallet creations just to show how great this pallet thing actually is.

Now this is the inner view from the other angle. Just have a critical view, this whole set up lacks simply nothing. I mean this patio cabin made with wood pallet has got it all what it takes to be a perfect patio cabin. You can spend some quality moments here in this congested yet cute wooden cabin all away from the tensions of household or business or job. Have a couple of little relaxing pegs along with the charm of outer view, see the world from a distant and different angle. I hope this would give immense pleasure to fellow crafters.