Pallet BBQ Table on Wheels
I am a real fanatic in the matter of eating meat. I have never been good in taking more quantity of vegetables and green leaves, rather I always preferred to go for meat and especially barbecued meat. I literally love that. BBQ is probably the best type of preparing meat among all other methods. The best way to enjoy more juicy stakes. I have had a full set up of making BBQ foods that was very well equipped with all the necessities. Now a days I am observing there is quite a trendy table for BBQ items. So lets talk about making this miraculous fine pallet BBQ table at our own by recycling the wooden pallets having  wheels too.
This pallet BBQ table is all made by recycling the wooden pallet. This is merely need of almost every party lover. This wooden pallet BBQ table would provide you with all the necessities at one place. Its built in wheels give you complete freedom of moving it easily where you want it. The multi portions of this pallet BBQ table provide with ample space for placing BBQ related items plus a tissue roll. Its entire internal wooden structure is made using some raw pallets which are later well stained and varnished in dark colors. This pallet wood BBQ table would intensely compliment the venue.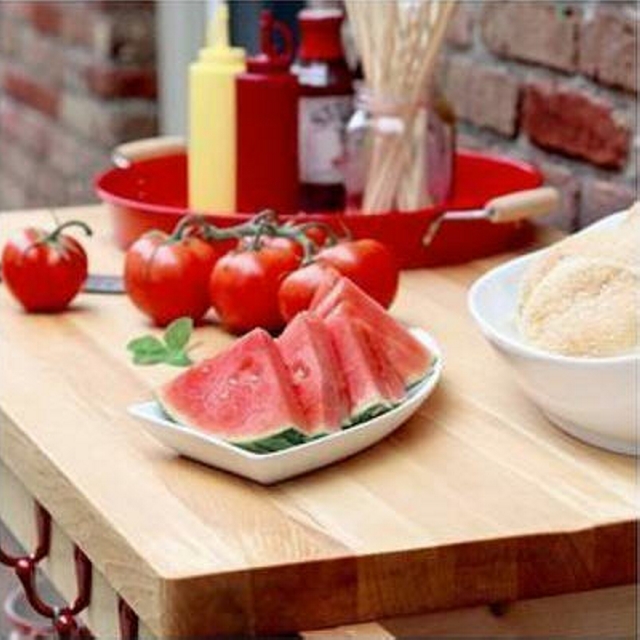 Here in the following you could observe the demonstration of that very BBQ table upcycled with pallet wood we have been discussing about. This is a multi storey table having all the essential requirements for your BBQ treat. It is entirely made by using the pallet planks. Then additional wheels are also fixed to make it mobile. So that you could easily drag this pallet BBQ table at your desired place because of wheels.