Pallets Patio Deck and Furniture
Pallets wood is a particular type of wood that is being used in shipping the products then this wood is considered useless. But this is not useless as you can work with pallets wood to create such stylish and unique pieces of furniture and other wooden items that you would be astonished to just know about it. There is no end of pallets made furniture to be placed at homes, outdoor areas, offices, restaurants etc. especially patio deck and furniture is one of amazing thing you can prepare with pallets wood and this is to place in the home garden, farmhouses etc. Pallets patio deck and furniture gives a rustic and natural look to the environment and it also looks very attractive when placed in home garden.
Pallets deck is a wide sitting area made of pallets wood and pallets furniture may vary in its styles and designs. For example, sofa sets, chair sets, couches, garden benches, swinging chairs, sitting stools with different designs of tables are created with pallets wood and they look very good and seem very comfortable. In fact, everything comes in your mind regarding furniture can be accomplished using pallets wood. You can add several variations in pallets deck and furniture like here; you can see that sitting furniture is made like couches that are looking very good. Here, pallets patio deck and furniture is made within original color and texture of pallets wood and there is no paint, stains and polish on it.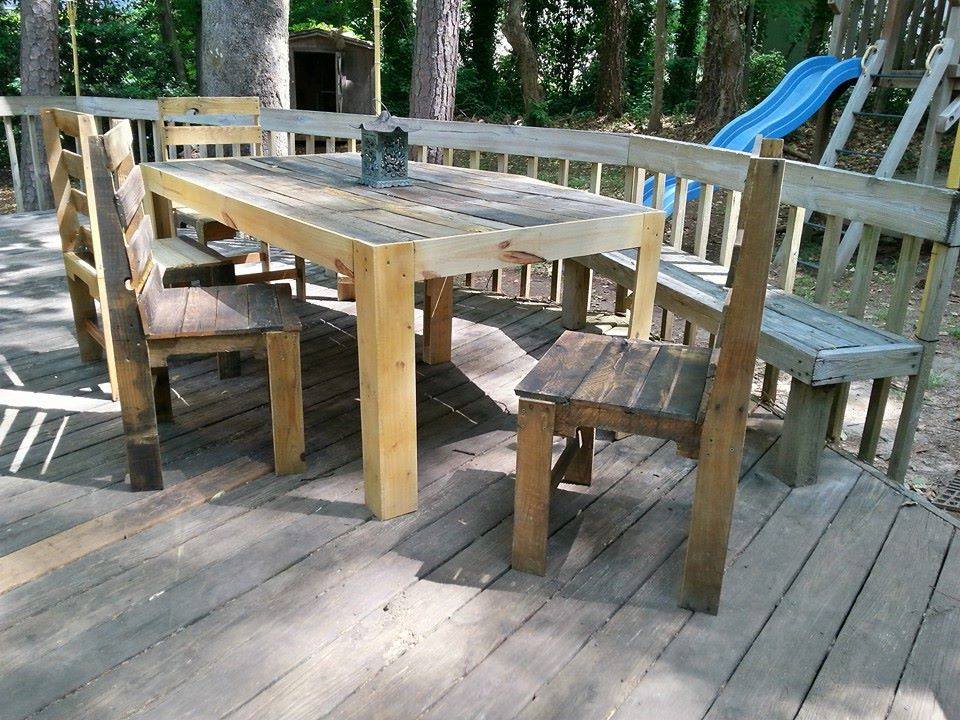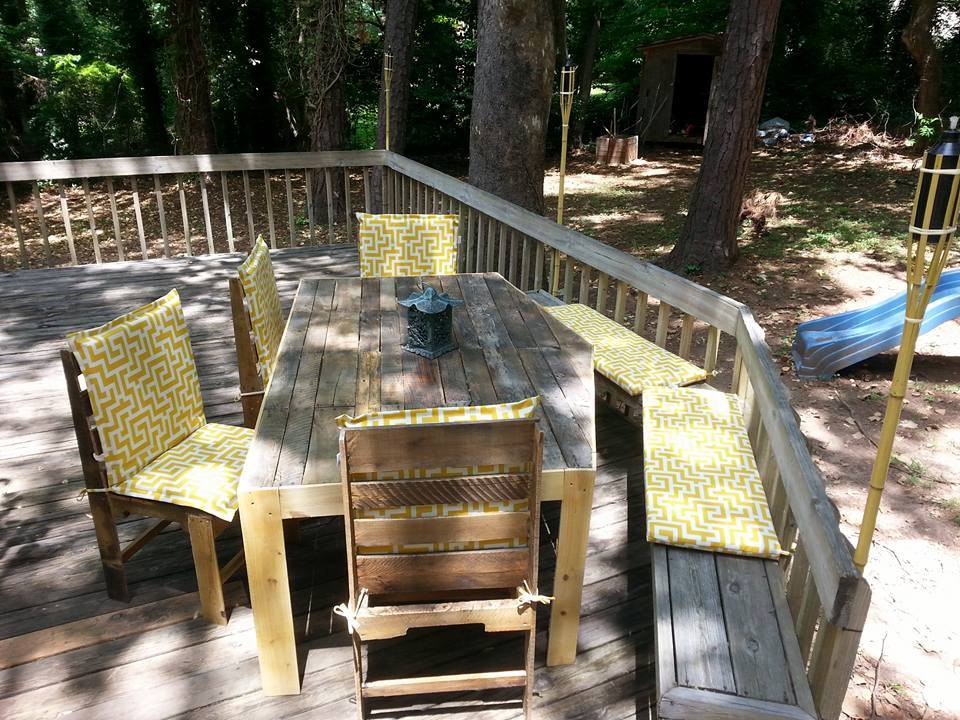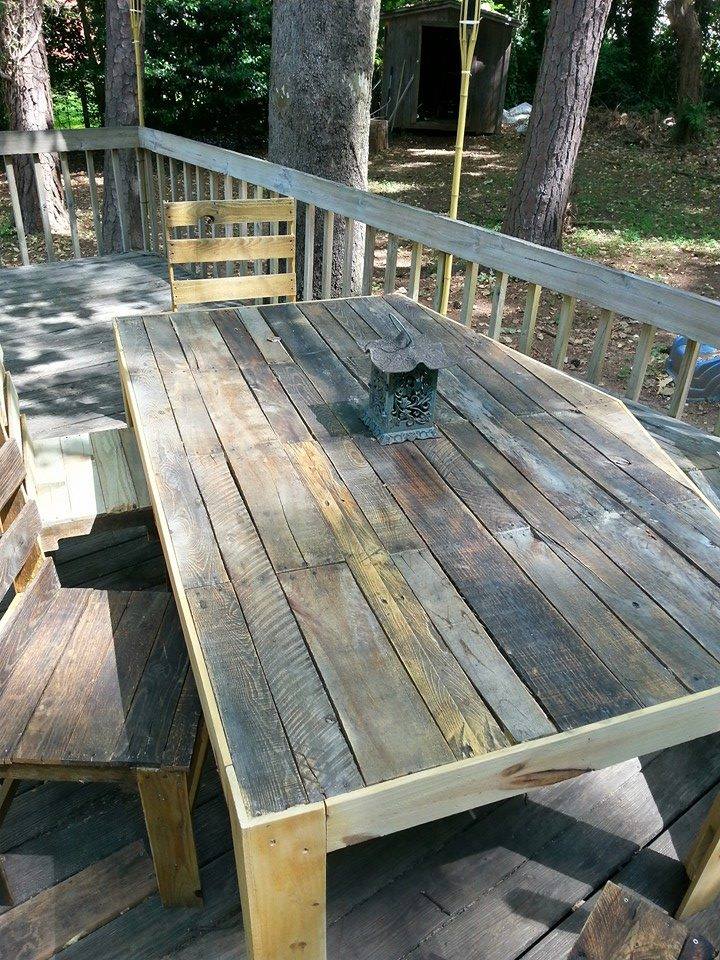 From:  Pallet Signs & Stuff