Wooden Pallet Made Table Ideas
Wooden furniture is just a whole big industry, so is becoming the case with the wooden pallet recycled furniture items. Pallet furniture items are becoming so trendy with every passing day. They have succeeded in grabbing the world wide attention. More and more people are switching towards the upcycling of the wooden pallet. In this article we would be talking about several multiple plans of wooden pallet made table ideas. You just have to opt for one that suits your mood and choice, also keep in mind the place where you intend to place this pallet table.
This is a simple and straight patio pallet table recycled with some fresh pallet planks. Pallet selection is made very carefully. Then the metallic legs are installed right below the pallet wooden table. Quite perfect for a patio where the entire family can enjoy their three time meals.

Well, here comes our famous pallet wooden article which have been one of our specialties so far. This is a dashing wooden coffee table. A whole pallet is used in making the upper top of the table while some very fine steel wheels are installed on the base to make it mobile.

This is again a cute double storey pallet wooden coffee table. Look at its artistic design which is quite attractive for all kind of viewers if they really have got a class and taste. Its double portion provides you with plenty of space while its appearance is complimentary for rest of room interior.

You can never have enough of some fine coffee table plans. Here again we see a marvelous pallet wooden coffee table. This is stained nor varnished, just very well sanded and constructed very skillfully. This one is pretty perfect for outdoors, place in your garden or patio.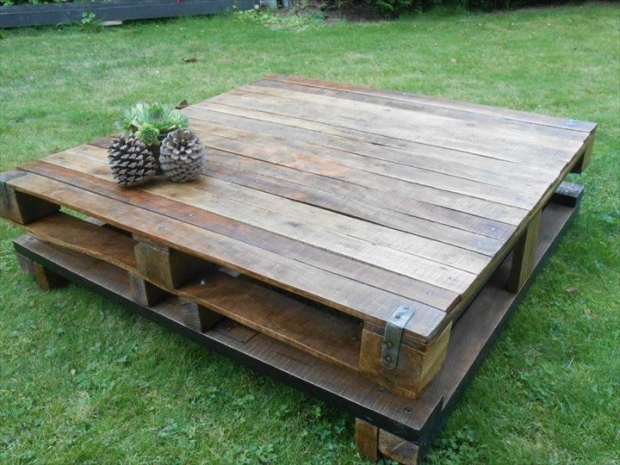 Well, if you have brain you can have a lot of inspiring pallet coffee table ideas. Look at this one, this is so gorgeous to have inside the home. Very well constructed with a bunch of fine pallets and then stained as bright white color. While the roof top is covered with a glass sheet.

Having a look on the next coffee table one would immediately realize that this is a superb coffee table along with additional storage. Well, storage is a very common issue we face now days. Three to four straight pallets are used in making this wooden beauty to spare more and more space for storage purpose.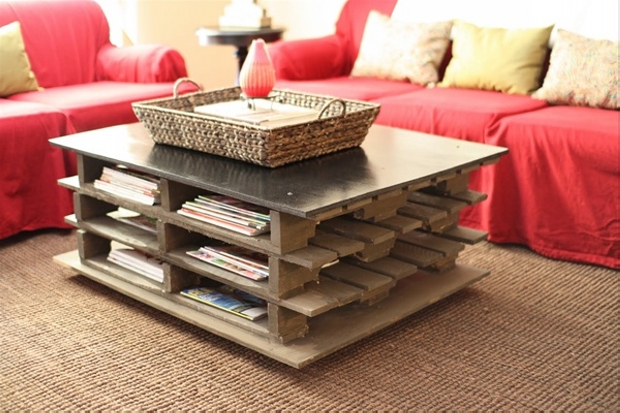 This one is certainly a rough one for your outdoor placed on a pallet recycled deck. This is most appropriate to create a rough look out there in your garden when having some great moments casually with friends or family.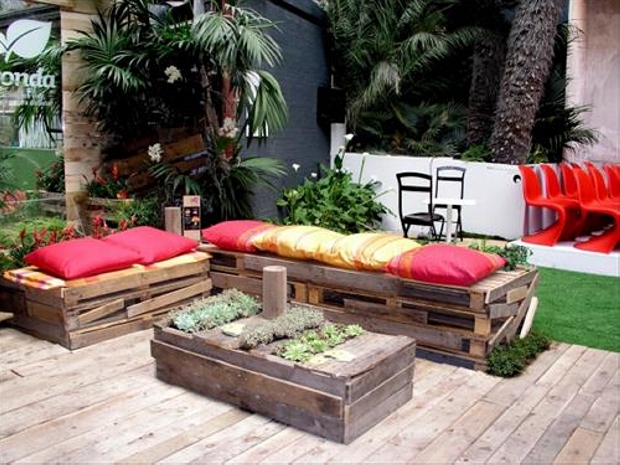 Coffee table is a must have for every well established and well planned house so pallet coffee table plans are discussed frequently in this article. This pallet coffee table is the most decent and well constructed so far. Covered with a glass top, a best one to serve your guests with a cup of coffee outdoors.

You do not just need very fine and decent pallet tables, there must be some pallet tables that might be used during some rough work outside. This is a classic example for this kind of table. Reclaimed legs of iron are adding a lot to the beauty of pallet recycled table here.

Last but not the least is again a rough pallet recycled wooden table which is equally good for indoors and outdoors as well. Work out your plan and choose on out of them for your next summer domestic project.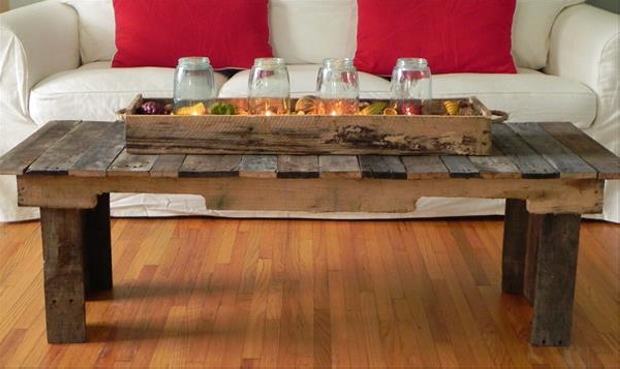 More wooden pallet tables ideas: