When ever it comes to pallet projects we all become delighted because pallet is something that is exceptionally friendly for your pocket and also very diverse in nature and handy in making. We all know that the furniture items made with the pallet are absolutely cheap and at the same time they look so pretty where ever we place them. We have used the pallet in making numerous furniture items. We have made many furniture items for our living rooms, our patio and even for our garden. They really proved to be very cost friendly and fascinating in style and beauty.
Another amazing idea is to make pallet projects for your kids. Our kids learn a lot by these creative ideas when they are in Montessori and kindergarten. Kids love to make such art projects. And if they learn all these skills right from their childhood, their skills are more groomed and polished. Here we have brought you some amazing pallet projects for kids which they are literally going to fall in love with. These ideas include making many furniture items for your kids and they would also learn a lot while playing with them.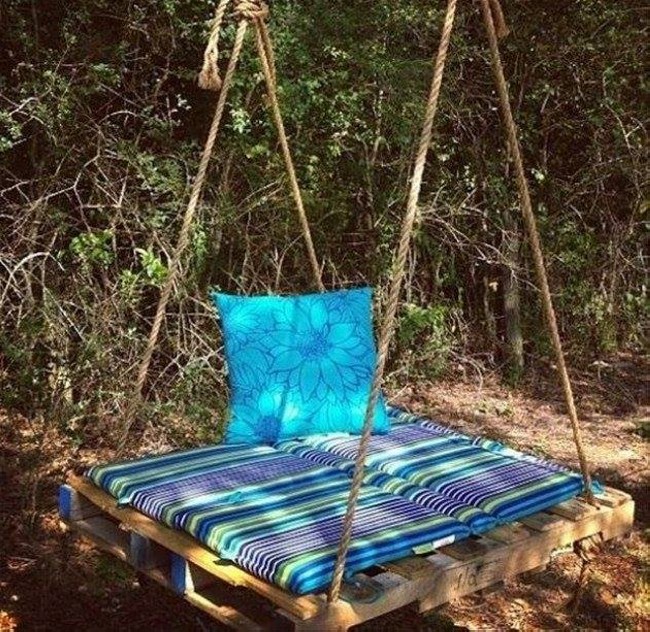 For example here is a very initial project where we have made a table along with sitting benches where your kids can sit and enjoy their meals, they can also study here in the open air breathing in some fresh air. This multi purpose bench cum table is made with some discarded pallets that were of no use any more. It is painted in pink color that is mostly like by all the kids. You can place it right in your patio or even in your garden. This personalized bench cum table is going to attract your kids most of all.

The kids are always in love with caricatures and heavenly objects. Here is a moon shaped sitting sofa for your kids. It is not painted but put straight in its natural woody color. This is perfect to be placed in your kids room. Its luring beauty is going to attract your kids a lot. They would love sitting here and playing. Do something exceptionally unique, usually such furniture is not witnessed every where because this is pretty unique in its design. Bring your kids some sort of happiness in the form of this unique sofa and make them happier.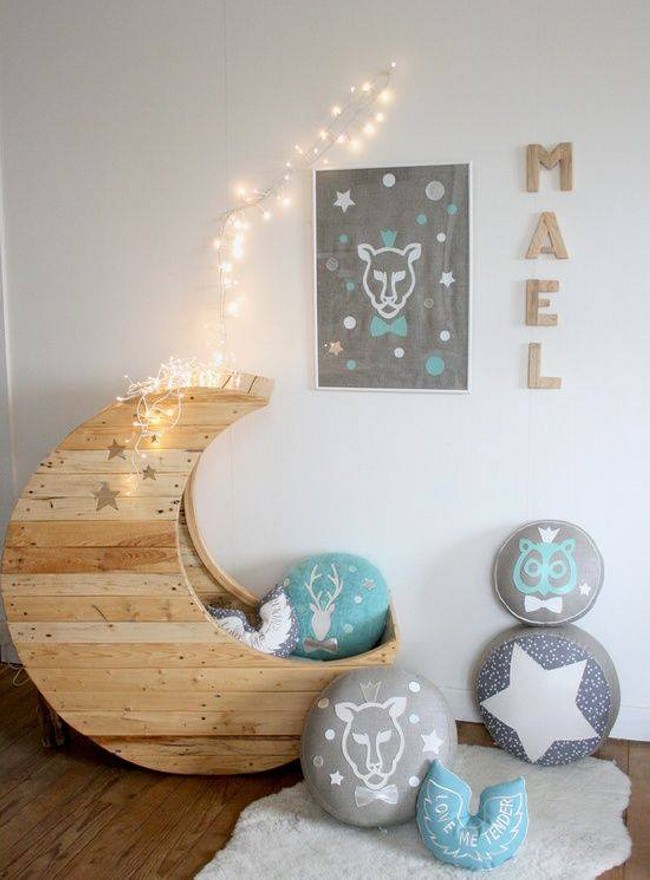 Another beautiful demonstration of pallet wood project is here. This is a conventional outdoor bench with a roof top that is also made with the pallet. My kids most of the times become stubborn and annoying when they are brought outdoors. So here is a cool way of keeping them calm and make them static to sit on this wonderful pallet wood bench. It is painted as light blue color matching to the outdoor atmosphere and gives a soothing effect to your optics. You can add some fine cushions to add up the ease and comfort for your kids.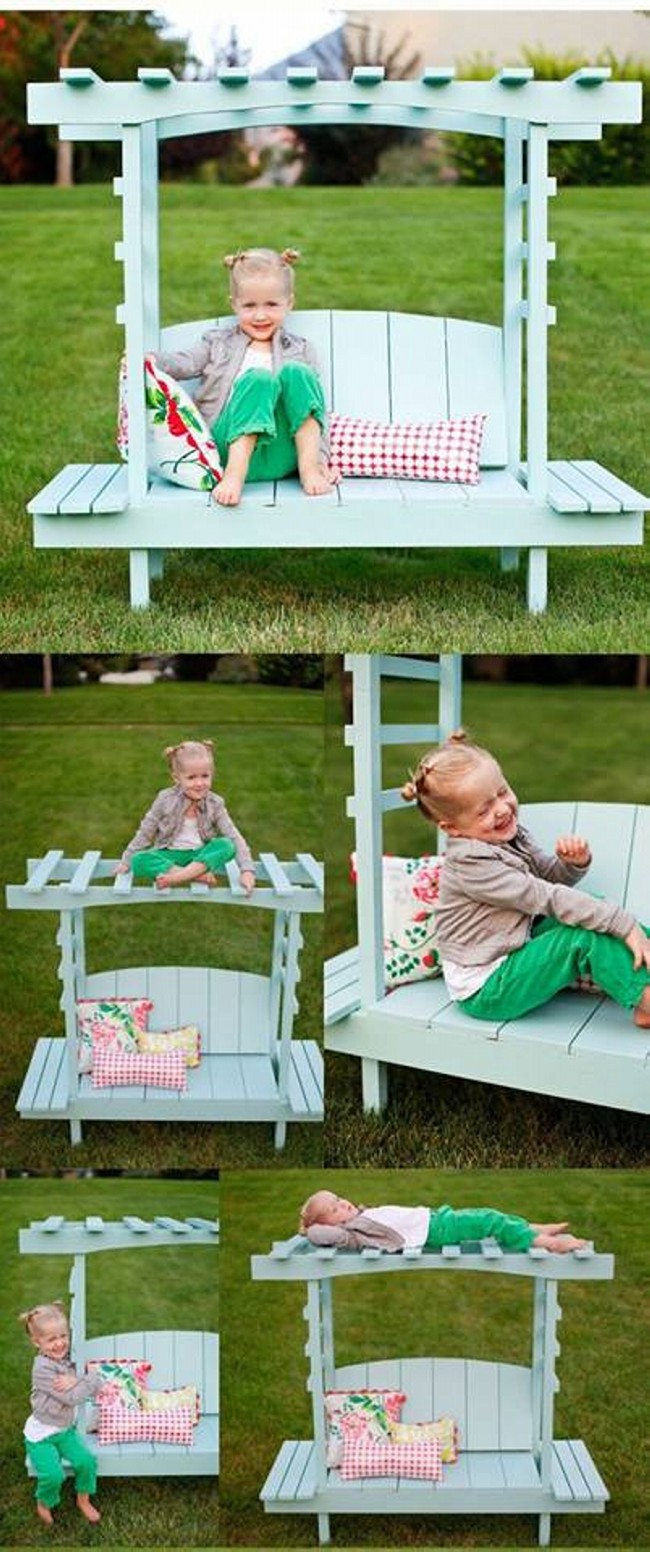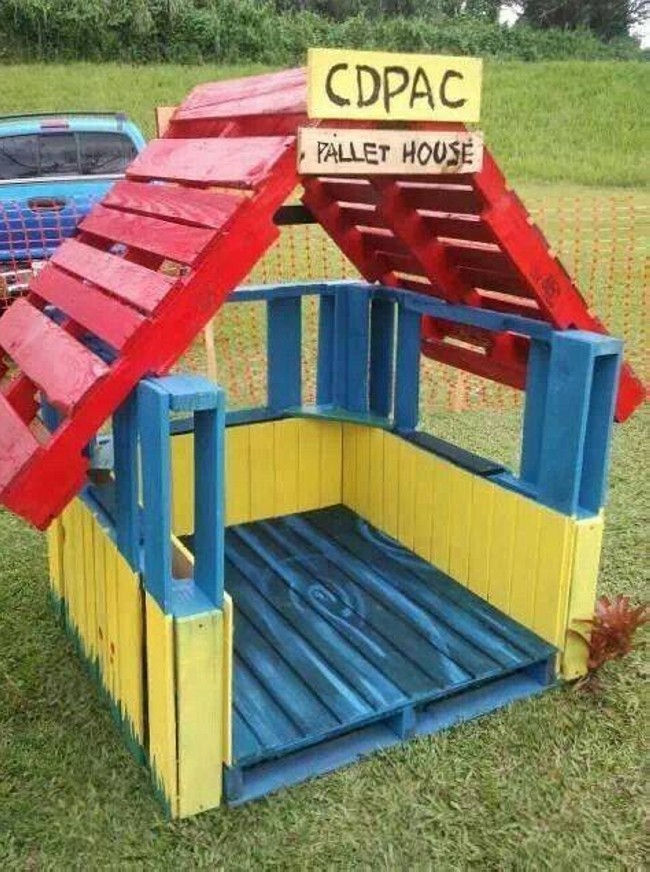 I can still remember my childhood memories when we used to make mud houses, and sandy homes on the seashore. Playing in mud enhances the creativity of your kids. And while playing in mud they are much closer to the nature. So here is a great package for your kids to play with mud even indoor. This huge rectangular tub filled with mud and cornered with some pallet made benches is a perfect place for your kids to play in here. Trust me, they are literally going to fall in love with this playing site as it matches to their priorities.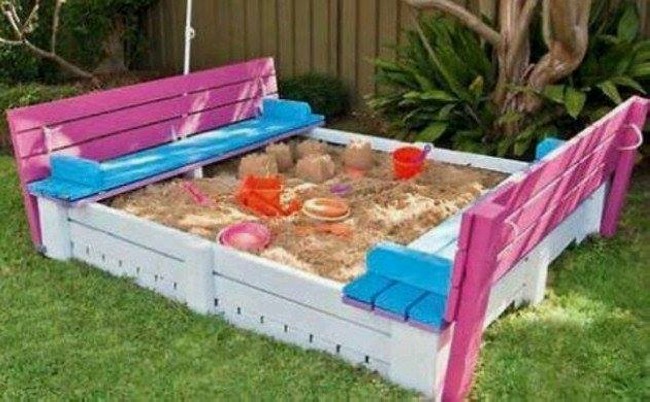 Here is another indoor pallet project for kids. We spends hundreds and thousands of dollars while furnishing the rooms for our kids. We buy expensive furniture items and kids bunk beds. Here is a pair of kids bed, along with some bunk bed idea. The entire furniture of this room is especially designed for your kids. The beds are made with the pallet having some fine mattress on them to enhance the comfort level. While the bunk bed right above the pallet beds gives some additional space to your kids to play or even have some rest there.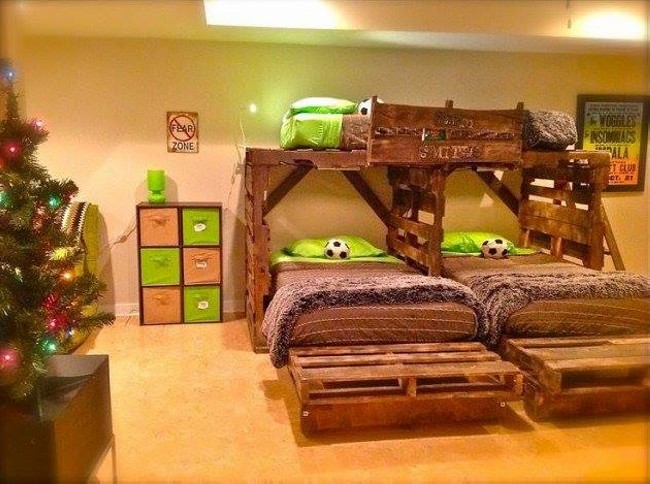 This new project is a real surprise for your kids. As you can see in the entire seen, only pallet wood is being used in making bunk bed for your kids. No rocket science is employed in making this project. If you are familiar with the basic wood work skills, you can manage to make the entire project at your own. On the completion it is painted as dull green. There is a trio of bed spaces, the lower one without the ladder, while the rest are connected with a ladder for the ease of your kids to climb on easily.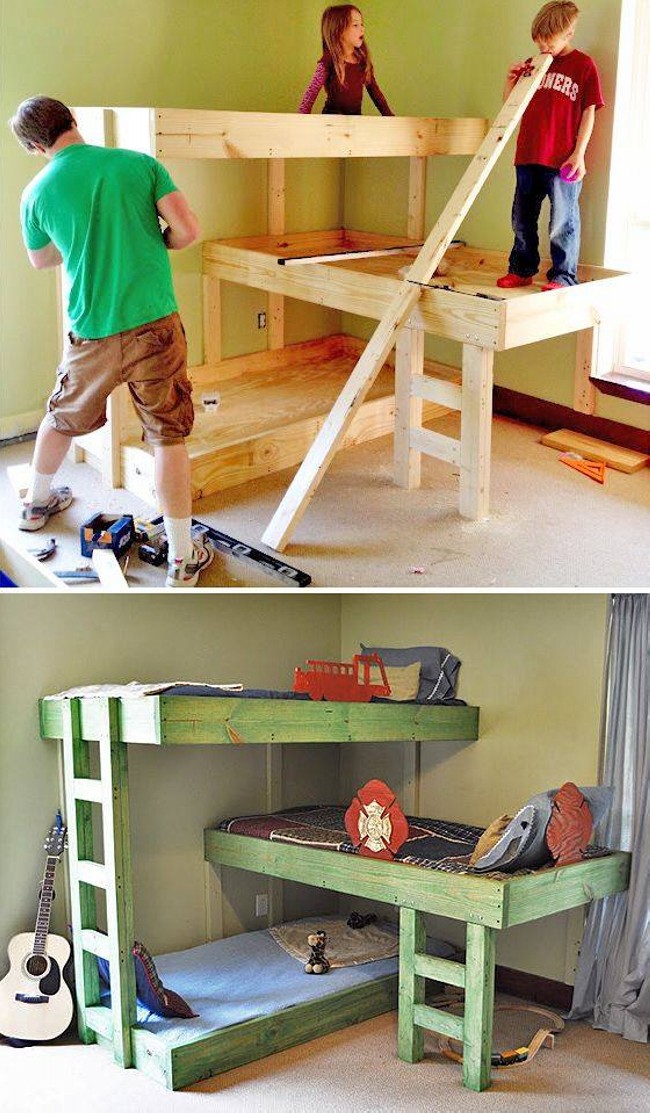 How much we strive to give a better life to our kids. We go to any extent to give all the luxury and pleasure to our family especially the kids. We buy them toys, expensive clothes and all quality products. The happiness of kids lies in minor things. They do not ask for gems and jewels but the trivial things that could fetch them some real happiness. Here is an example of bringing happiness to them. This Mickey mouse chair could be a birth day gift for your kids if they like this cartoon character. So don't miss the chance.

Here in the final project, you could see a pallet wooden deck along with some wooden walls having a fabric top. The deck is covered with some fine mattress. It makes a perfect place for re union with your kids. You can spend some quality time sitting here and discussing your kids on several issues. This is just like a kids party place where they can relax, have fun and have chatter with their parents. The other projects below this are also made with wood pallet. If you are familiar with the basic wood work techniques, trust me pallet can do wonders for you.

Have a look below some more inspiring pallet project for kids: