Sign Boards Out of Wooden Pallets
Wooden pallet you beauty, you have served us in every field of life in a great manner. We literally owe you. These pallets come in a variety of sizes and shapes. But who knew they are going to make us that happy. They are going to provide us with a whole range of wooden pallet furniture items and other beautification plans. So after some brain storming, an idea stuck in mind. Today we are going to used these buddies in sign boards, yes you heard it right. Some decent signboards out of wooden pallets.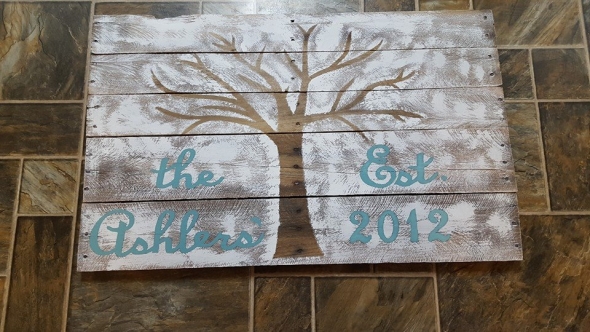 Now comes the matter why signboards? Well, on a lighter note you just can not appoint one person on the job to keep directing people about something whether it is a road or you want to send them to your café. So a sign board is something that gets your job done very effectively. These sign boards play an important role in our life. Sometimes on highways they tell us where to go, and some times on town roads they direct us where exactly our favorite pizza café is located. So using wooden pallets in signboards would be a smart plan to work on.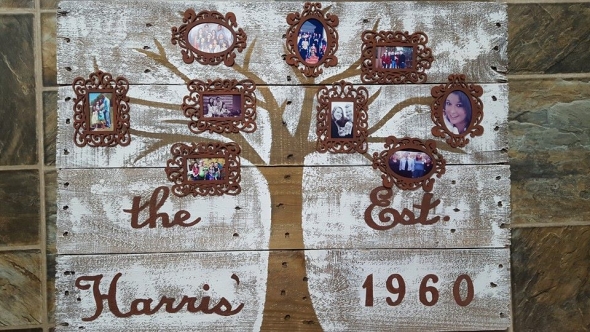 Just to let you guys know about the importance of sign boards, here is a demonstration showing a wooden pallet sign board recycled with pallet wood. This sign board is signaling towards some restaurant that was established in year 2012. Just imagine, how would it look if you install same king of sign board on your main or front door carrying your name???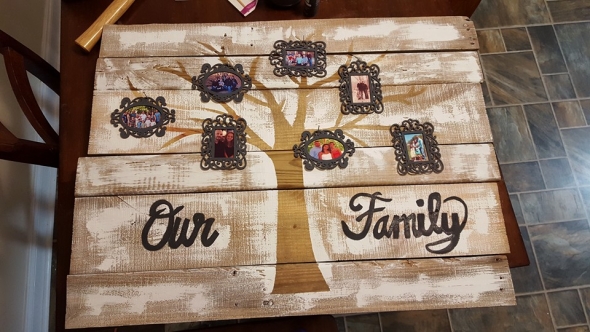 Certainly a great plan. Here in this specific sign board made with wooden pallet, silhouette art is used. But you can make it even simple. And to make this, you just have to join a number of cut to size wooden pallet planks and nail and glue them up.