Recycled Pallet Planter Ideas
Pallet wood planters are just getting so much trendy with the passage of time. Hundreds of websites and other open forums are having wider discussions on all the positive and negative aspects of wooden pallet planters. And from each perspective these wood pallet planters are a perfect substitute to the conventional pot planters. They are cost effective, sometimes they are exceptionally huge which gives you the freedom to plant fluffier shrubs inside your house. They can be painted in your favorite color. And they have a relatively larger life span as they can't be broken easily. Let's have a look on our today's wood pallet planter ideas.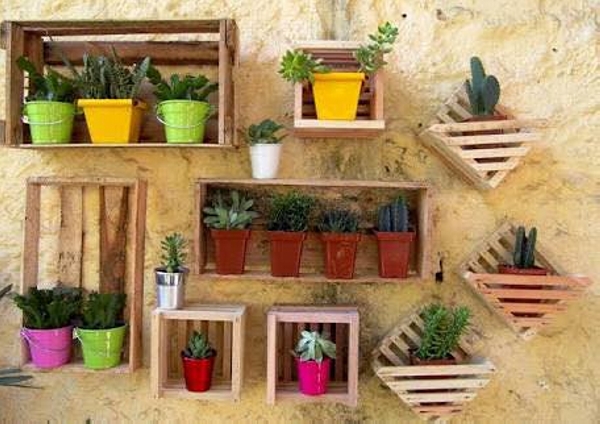 This is a multi storey pallet wood planter. Actually we have used a single whole pallet, and dis assembled some pallet planks from the middle, then we painted it and lastly installed along the wall. We can plant shrubs and other plants on two sections of pallet.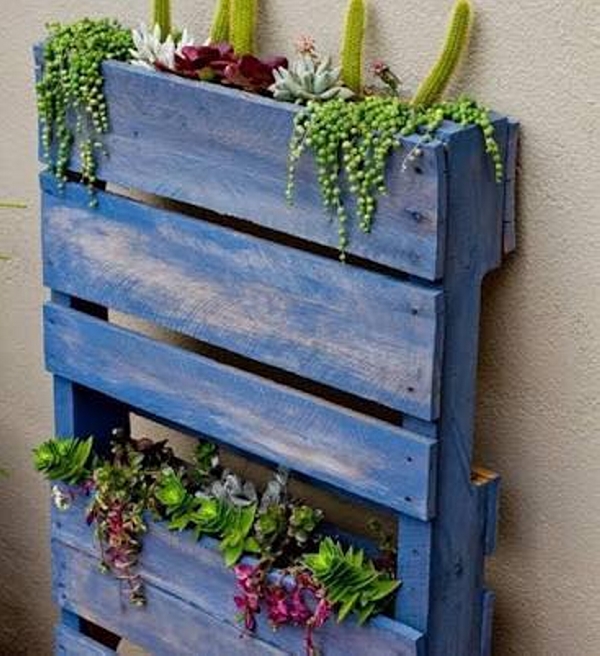 And this slim wooden pallet planter cum bar table is another beautiful addition to your house. Fresh and straight wood pallet planks are used in making this slim pallet planter. And we have also installed metallic wheels on the bottom that would make it completely mobile.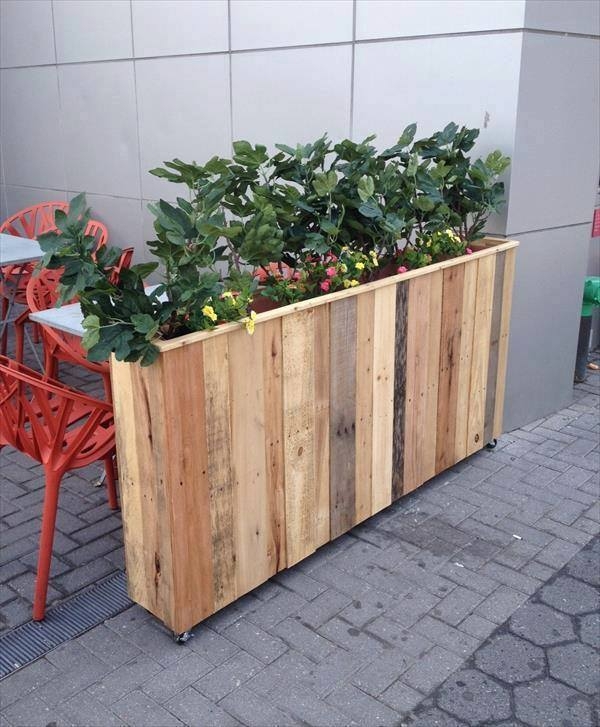 This type of pallet planters are just becoming pretty trendy now days. Even the big hotels, restaurants and cafes are getting such planters installed inside the premises to give a classier look. Pallet planks fixed with robust metallic screws are more than a mere wooden pallet planter, they look like a perfect decoration piece.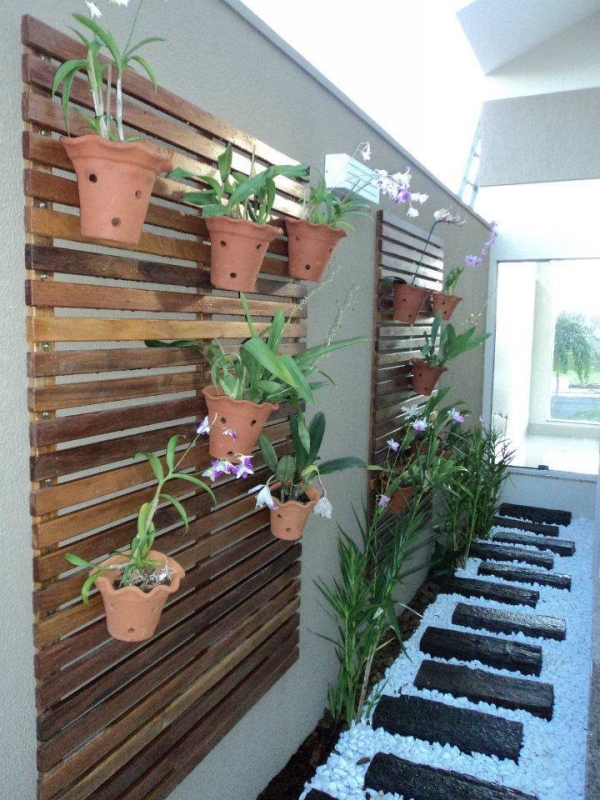 Same approach of wood pallet planter, but this time a bit modified style. There is a wide wooden rack installed along the wall where straight wooden planks are fixed horizontally and vertically. And a pair of boxes is installed in each wooden pallet rack making it a tremendous wood pallet planter.

This one seems like a work of some great wood pallet crafter. Finest wood pallet is very skillfully sanded, and they are yet left unstained to maintain a rustic look. This is actually a base where conventional pot planters would be hanged.

And this whole range of wood pallet planters are really making their mark. Each multi storey wooden pallet planter carries the same style and size. And we have embellished the each planter accordingly. Three different bunches of plants and flowers are used on each section. They are a perfect decoration piece that could be used outdoor.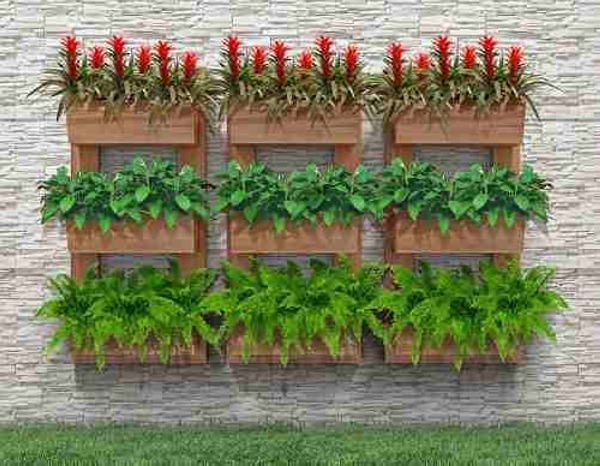 When you have all your supplies for your projects, like the pallets, screws, nails, glue, saw etc. then you can just employ purely your own desire. You can get the things done according to your choice. Like this decent wood pallet planter where random boxes and different stain is used.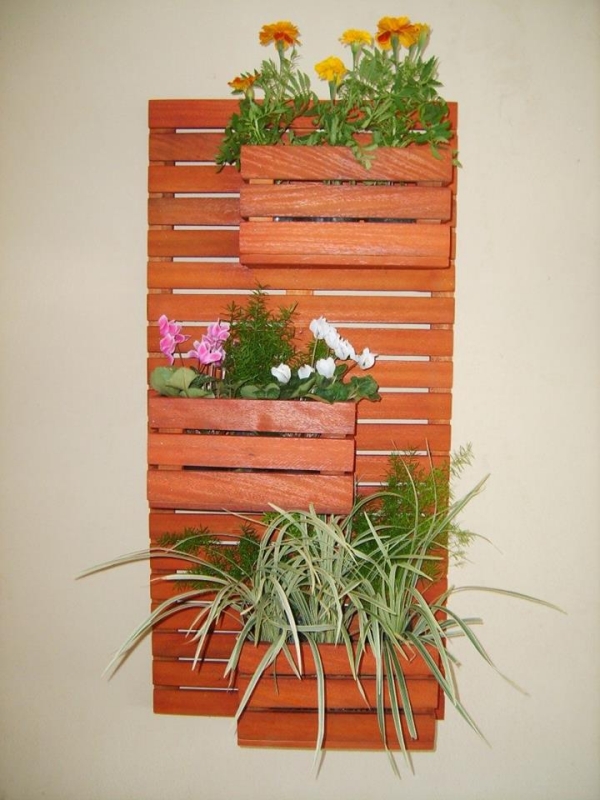 Apparently they might look like a coffin, but infact they are the coffins of your helplessness. That means that from now to onwards, you would never be deprived of any of your favorite wooden installation because we have got it all here. You just need to take an initiative.