Repurposed Pallet Wood Planter
Whenever we talk about the planters, we suddenly start seeing in mind those clay made colorful pots or also some other stylish and charming pots that we normally see in the houses and also on commercial sites. But to us, the wood pallet crafters, the meaning and dimension of a planter is totally different. We see each article from the angle of wood pallet. That is why we have already made a number of pallet wooden repurposed planters that are being liked and acclaimed by all of our subscribers. Here is one more coming your ways, add it to your collection if needed.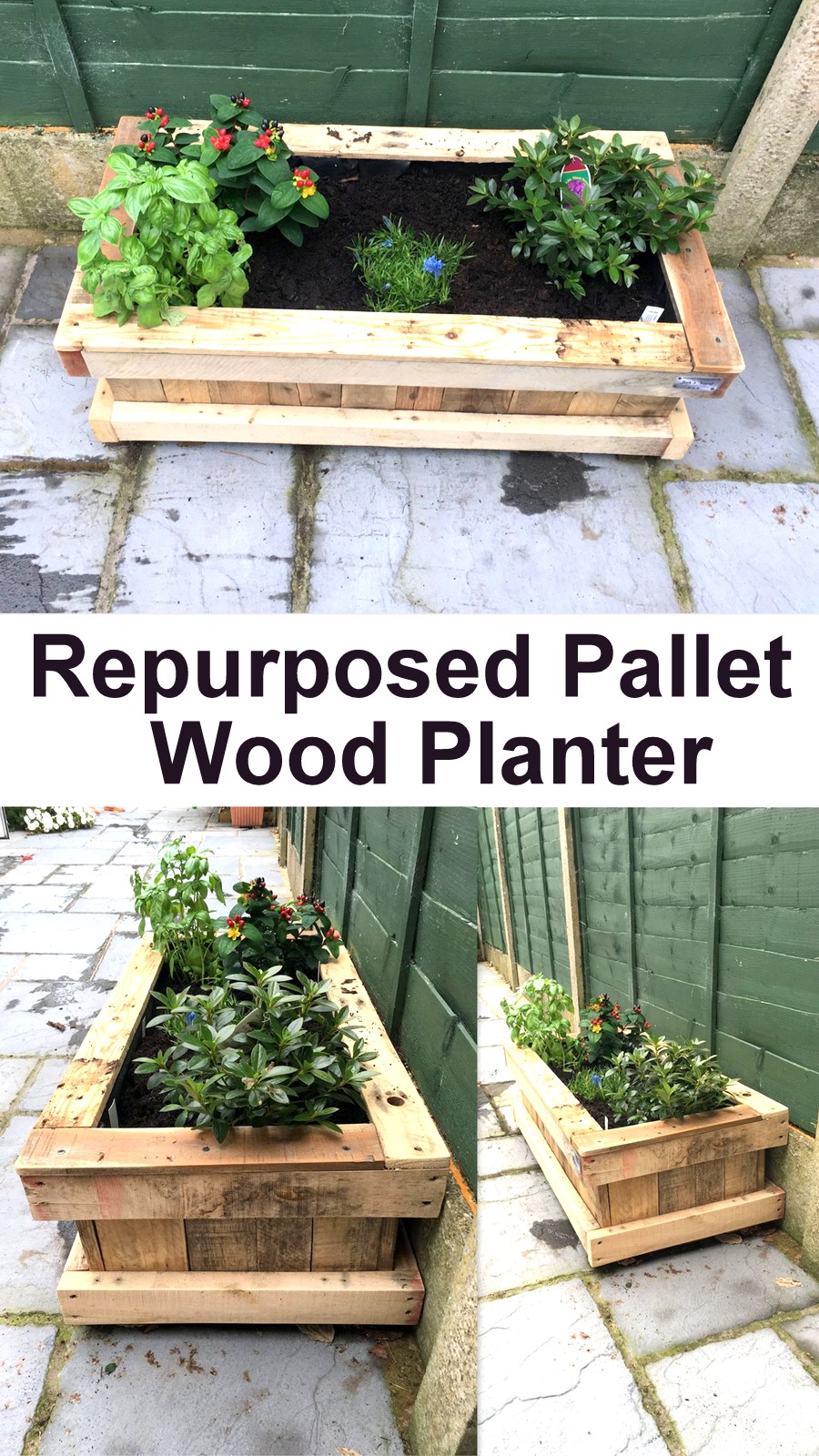 These box shaped pallet wood planters offer a very good feature and that is the maximum space that they bring along them. As in the conventional planter pots we are confined to one single breed of plants, but here in these larger cabins we have all the freedom to try some multiple plants at the same time.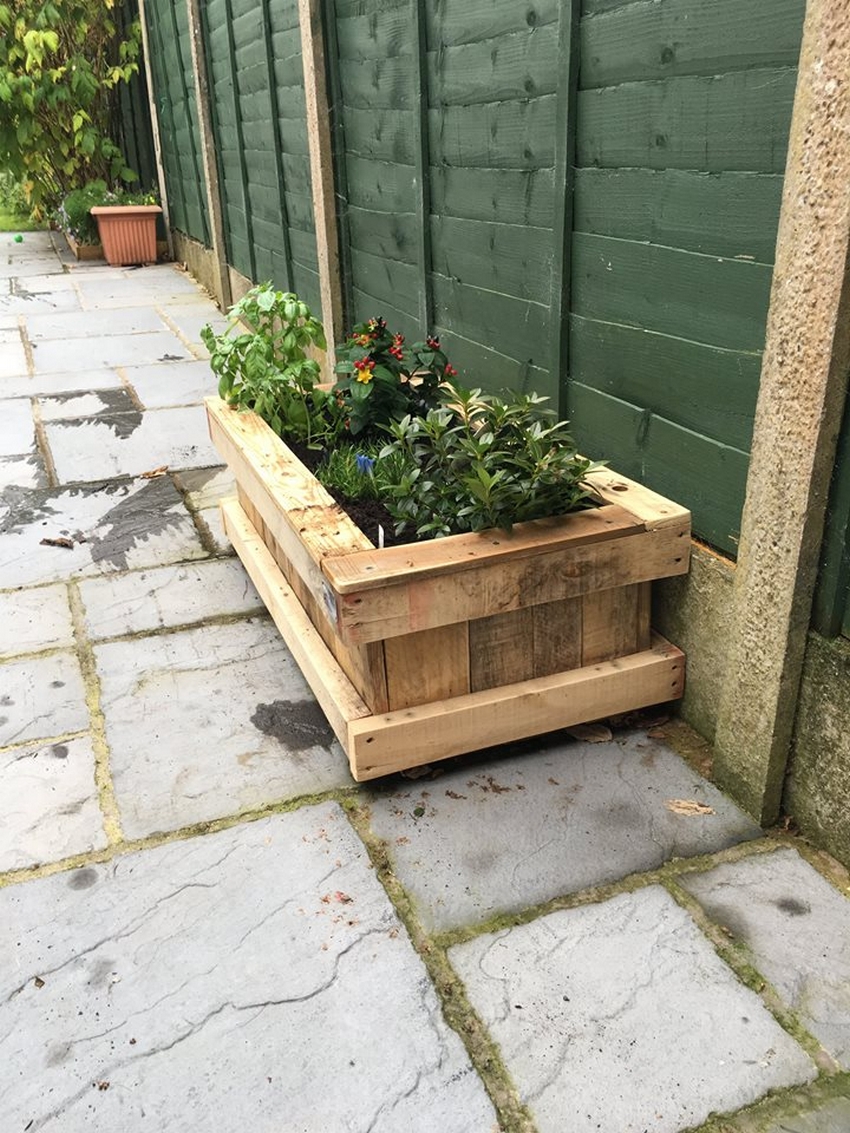 Another very useful feature of these planters is that you can plant all the herbs and shrubs that are normally advised to keep away from the regular annuals and plants as they have the potential to harm them. So here in this isolated area you are free to plant whatsoever you like.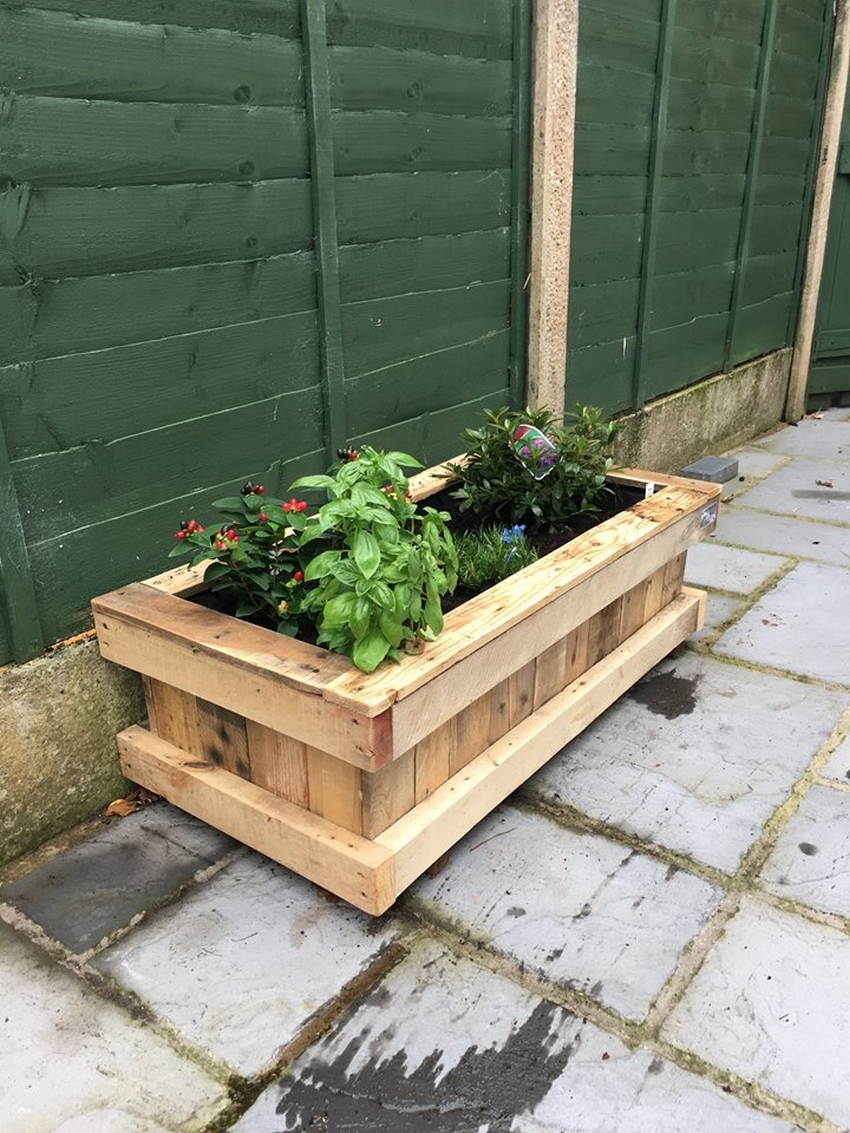 Talking a bit about the wood quality we first of all made sure that the shipping pallets are very fresh, newly made, and above all they are not contaminated because the plants being the living ones could be harmed by the contamination of any kind.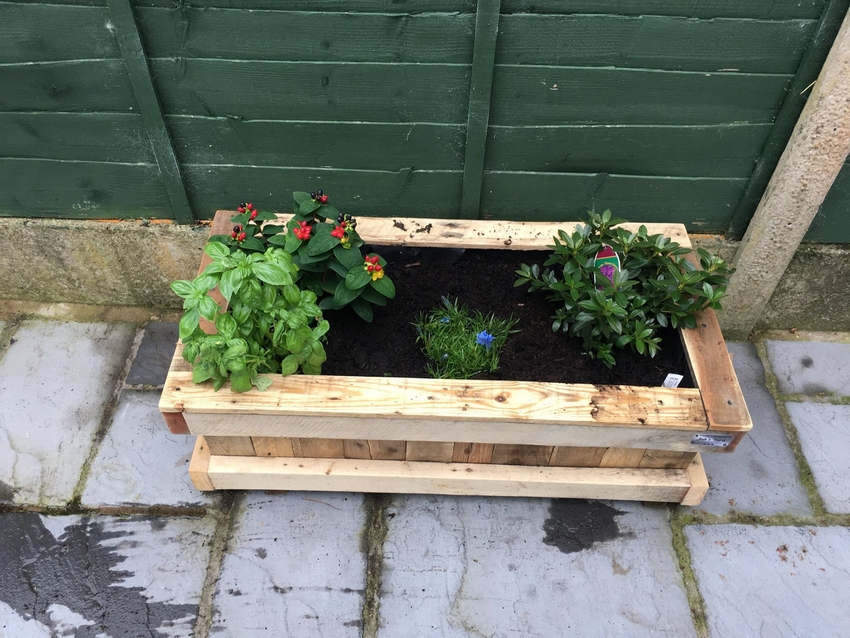 This pallet wood upcycled planter could have been much simpler but these additional panels on borders and all the little extensions were added with view to make it look perfect as this was meant to be placed right on the main entrance area.
Created & Shared by: Jak's Yard