Recycling Plans of Wooden Pallets
A friend of mine owns and runs a grocery grand store downtown. His shipments mostly come in the wooden shipping pallets and as he is aware of my obsession with the pallet wood projects he always keeps them preserved and sends me whenever I am in need of them. He is such a great pal, so in return I also exchange many of my wood pallet inspirations with him infact last time I sent him a customized wooden pallet chair which is right now lying on his front cash counter and this makes me so damn happy.
In some of the earlier projects we have made some garden cabins but trust me none of them was as good as this one. This is apparently the most lavishly decorated and designed wooden pallet garden cabin. The lighting installations on the front have even triggered the charisma of this crazy pallet wood creation.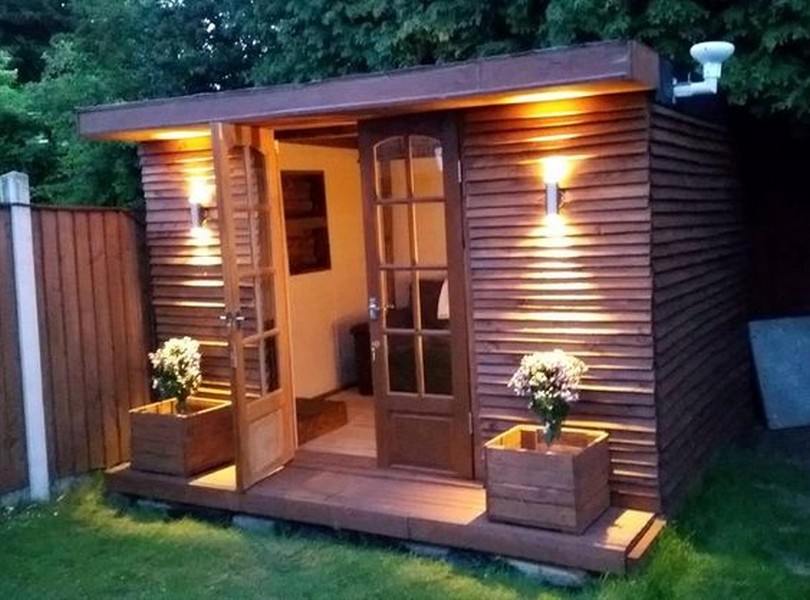 When you need to cover your patio with a decent wooden pallet repurposed furniture range, trust me the wood pallet recycling is the best remedy in this scenario. You can shape and design your most desired wooden furniture articles for your very own place.

This was initially supposed to be a plain and simple wood pallet wall shelf but later on we started using it as a jewelry display shelf as you can see several jewelry items displayed on it throughout. All the scars and flaws of the wood pallet are camouflaged here.

While this one is a whole comprehensive package for your pet dogs like we can see here a pallet wooden repurposed dog bed and on the other side we see a very modernized pallet wood made dog's food container. This time trust me you have done something beyond limit and expectation for your pet.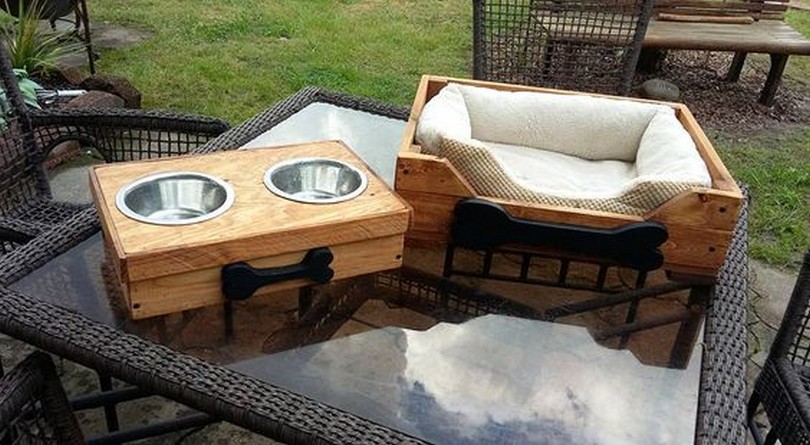 Ok, now raise your hand who would like to be served in this wooden pallet upcycled trey? Well, some of you might feel gross but this traditional trey is very sacred for the ones who are especially the patriots and always want to show their love to their motherland.

This kind of combined pallet wood projects become very handy while being used in outdoors especially in the garden because they act as a single unit and this becomes very easy for you to move them from one place to another like a single unit.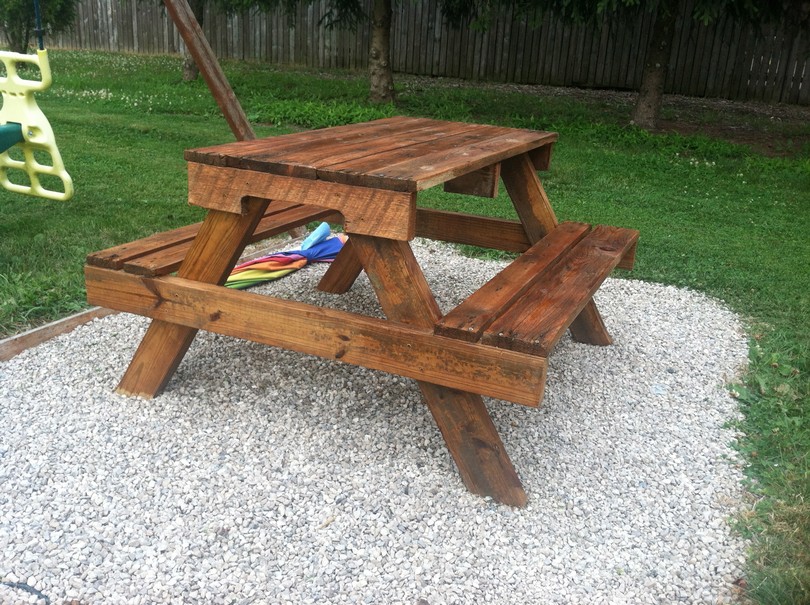 About this pallet wood made coffee table I would just like to say that it is simply cute. Made with some pretty ordinary shipping pallets this table has really made its mark. It has also got some built in spaces that would be an additional feature to lure you guys.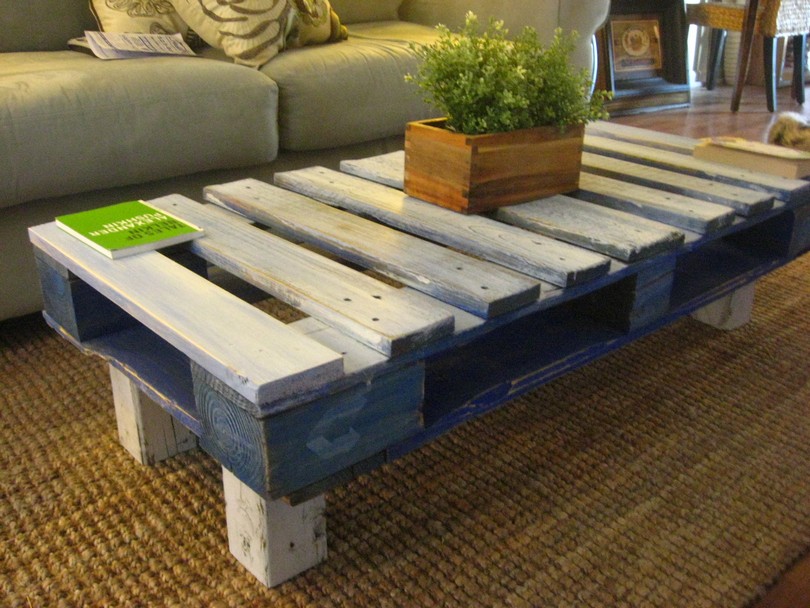 And this one is rather wild I would say. This was made with some of the roughest shipping wood pallets. The sides and front of the table are so classic. And we didn't stain or sand it that is why this reflects a perfectly wild look. While the table top is also excessively huge which provides more consumable space for sure.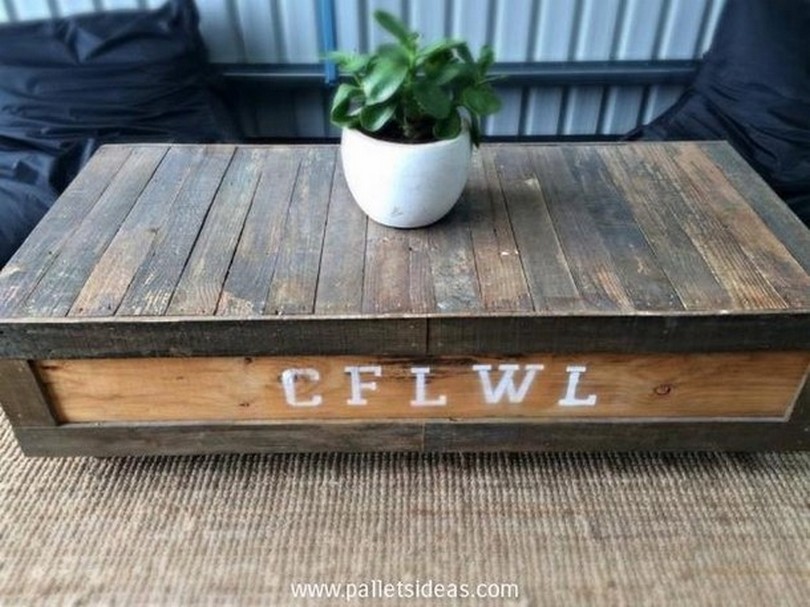 This Adirondack chair is some ultra luxurious as it holds the best posture that would keep your spine in a perfect angle, plus the arm rests are also a bit excessively big which is again a good sign from the comfort perspective.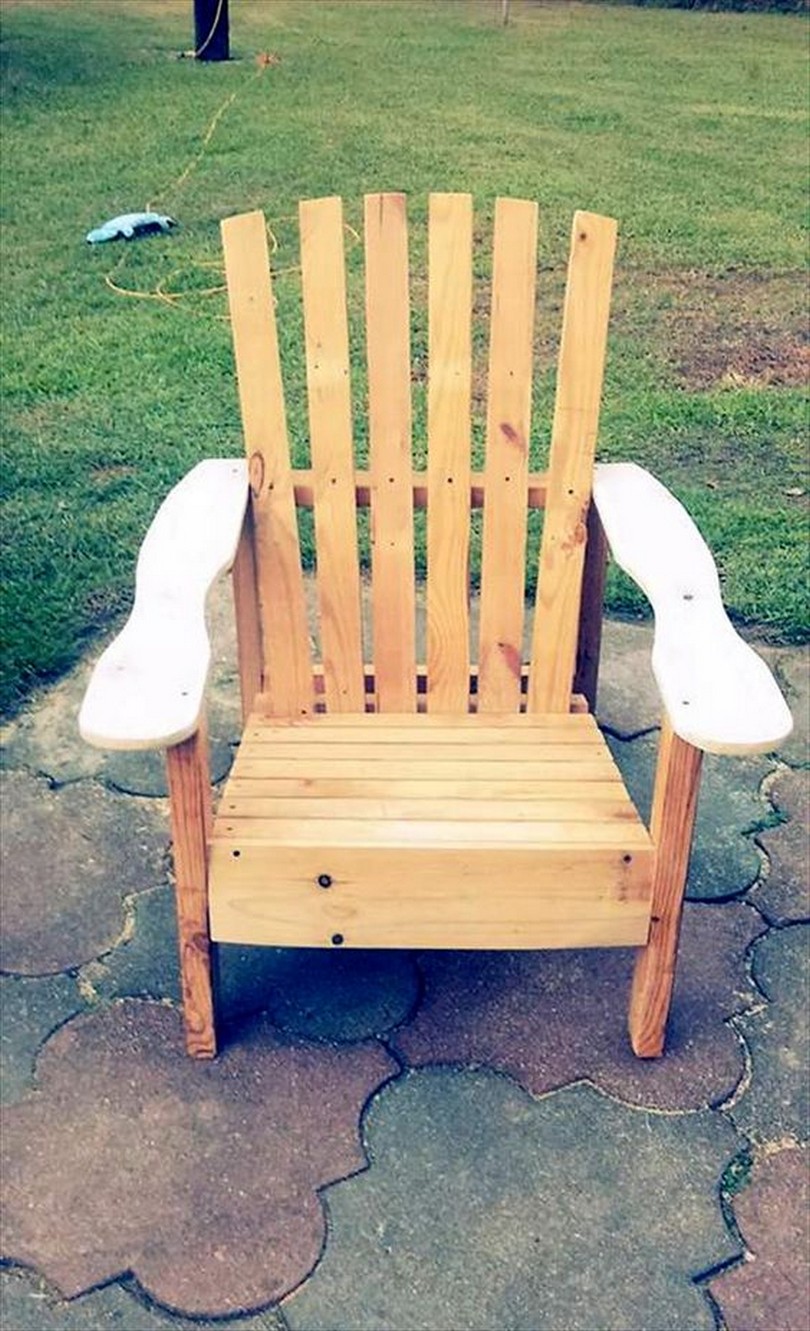 Enjoy the daylight view of that exquisite pallet wooden repurposed garden cabin. This looks like a perfectly decorated and designed main entrance door that has got all the components that make it a perfect place. And the planters on both sides are there to give a livelier look.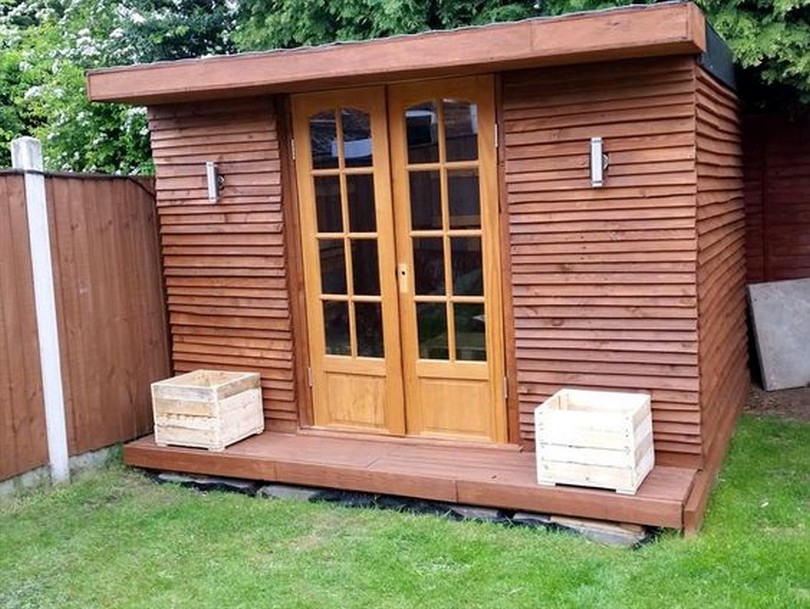 Here we have come up with a pretty simple wood pallet idea. This huge wooden box could be used for multiple purposes depending on your needs like it could be used as a trash can box, or it could also be placed inside the kitchen so this is all upto your where exactly you want to place it.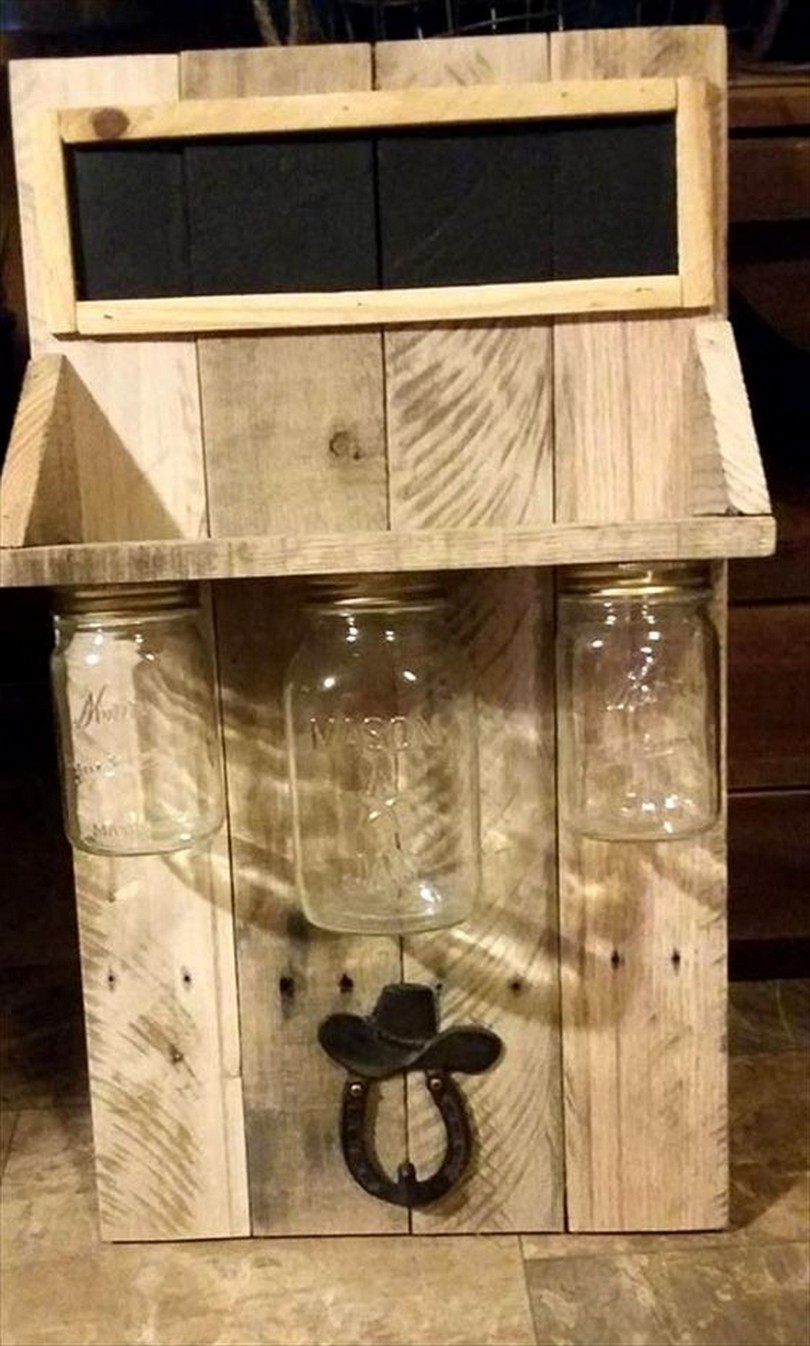 Again this pallet wood made vertical garden is quite different from the typical ones that we have made some countless times. It has got bare holes in a straight line and each one is used for a different bunch of annuals separately.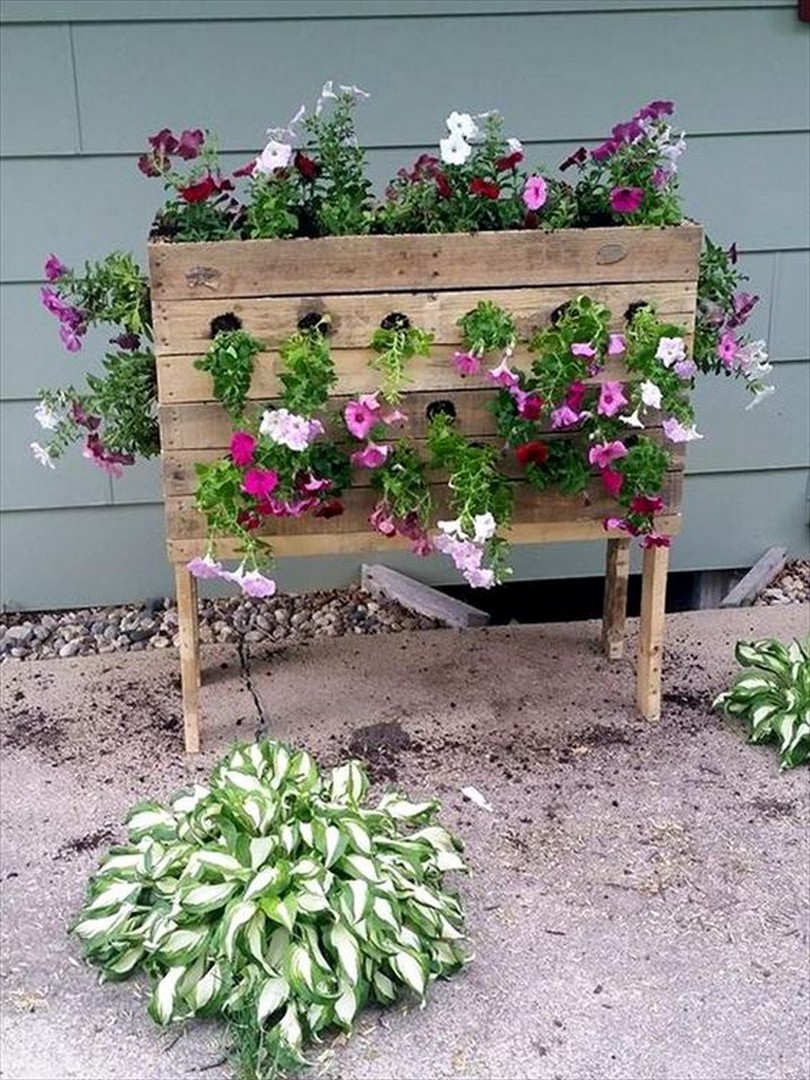 I am literally in love with such simple wooden pallet coffee tables. They are entirely made with the wood pallet material, and we do some exploitation with the designs as here we have generated some extra space that could be used for placing multiple accessories like a couple of wine bottles.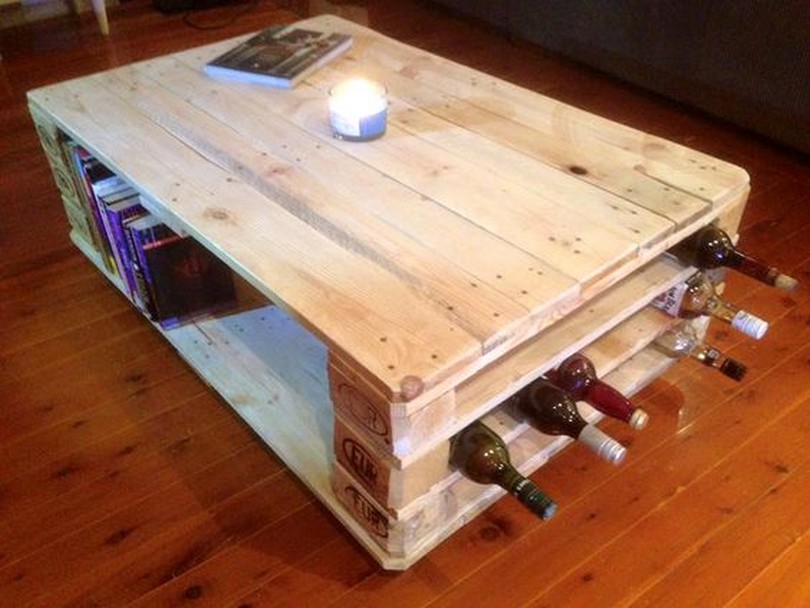 And this is one of the prettiest wood pallet room beds that we have dealt with so far. It has got the best shade, the base of the room bed is simple but the headboard and the side tables are simply phenomenal. This is a whole package of luxury and comfort.

I know some of you are so nervous to see this wood pallet inspiration. Let me clarify please, this is sleek and smart wooden pallet side table that was made this way so that this could generate a lot of space that would be used for multiple purposes.

And this one is a wood pallet mirror case that is still lacking a mirror inside the specified frame. Plus we also made some frontal racks or shades where some decorative things would be placed. Hang it inside your personal bedroom or it can also make its place inside the hallway or the lounge.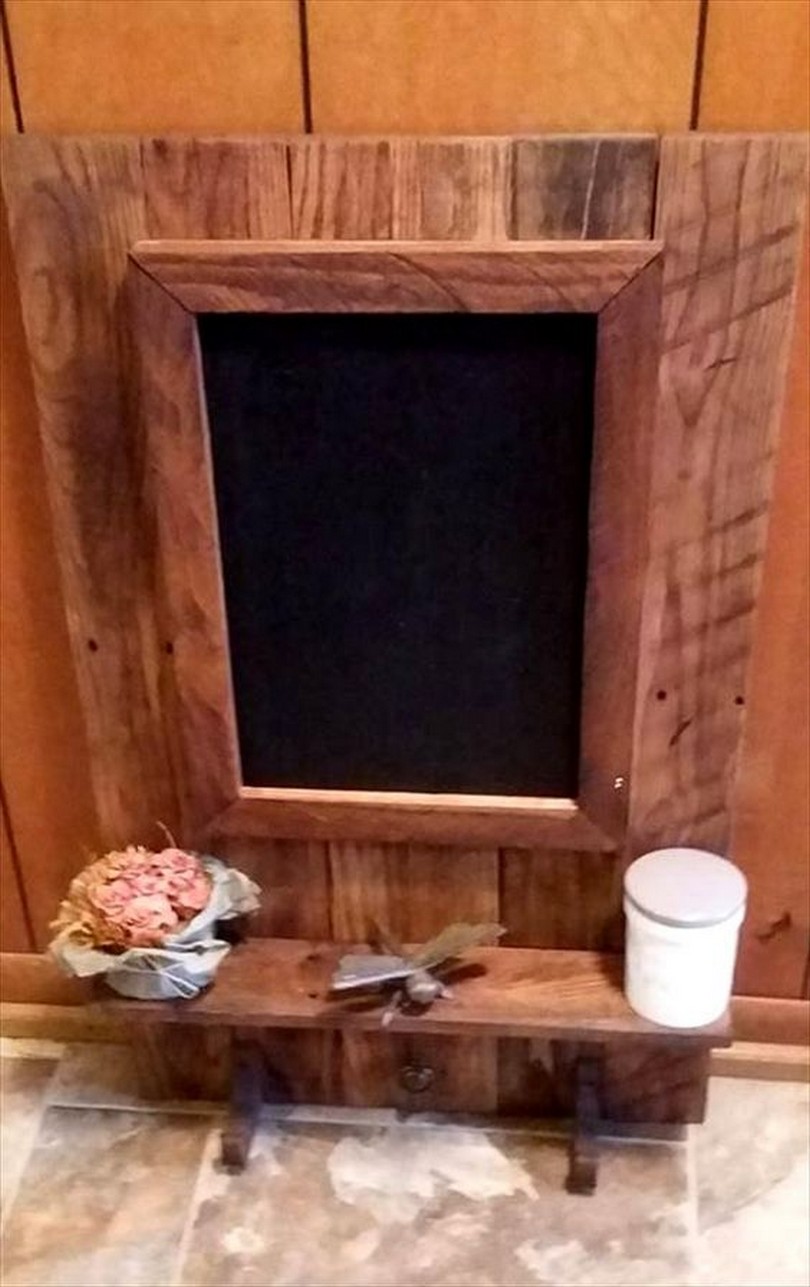 I always urge the pallet crafters who are relatively new to this arena to get started with some easy and simple pallet wooden planters as they carry the simplest structure and they give a better idea to the carpenter that from where to get started and where to end.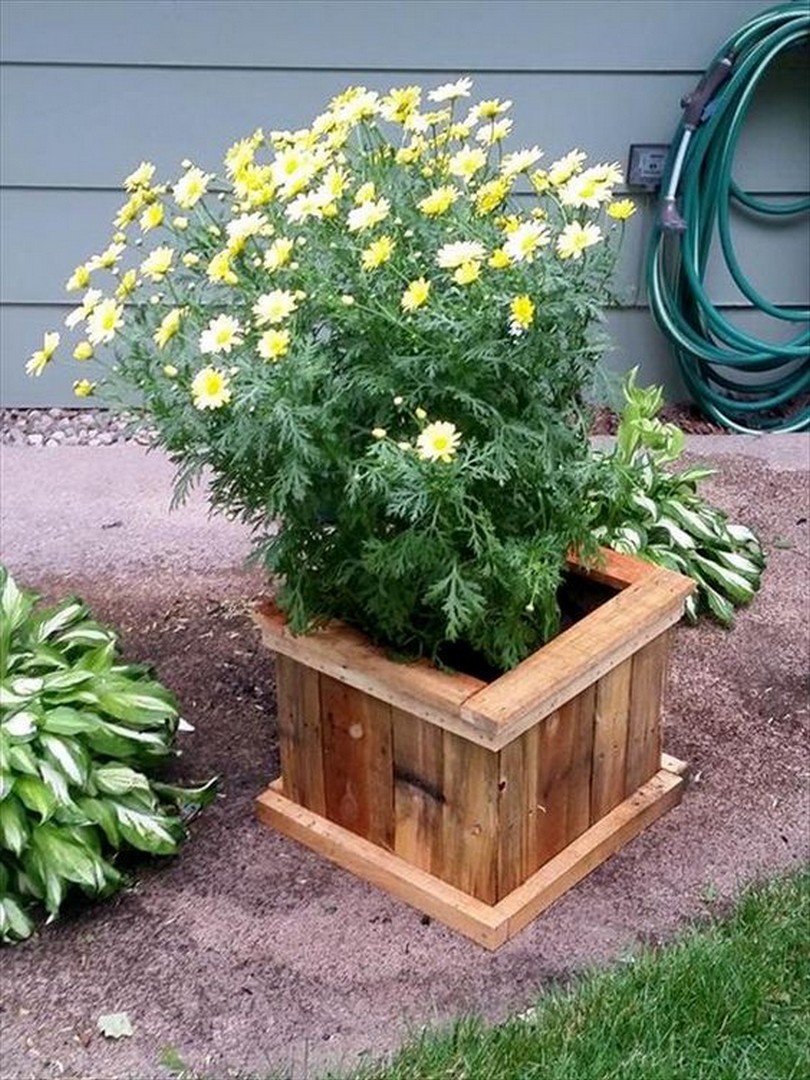 Finally I am sure you all need this classic pallet wood upcycled table as it has got such a beautiful shape and impact that it is too hard to ignore this real wooden beauty. Not only it carries a beautiful shape but it also holds many useful features that make it an ideal wood pallet room table.