Wooden Pallet Creation Ideas
With the every passing day I feel like my passion for the pallet wood creations is getting deeper and stronger. This is a strange addiction that doesn't bring you harm at all. This just do good for you, this brings ease and attraction in your life by filling it with some crazy pallet wood creations being used practically in our daily lives. And while talking about the shipping pallets, I would just say they are love. I can find them very easily, they are wooden, that means some good timber for my next projects. Let's explore some wooden pallet creation ideas here.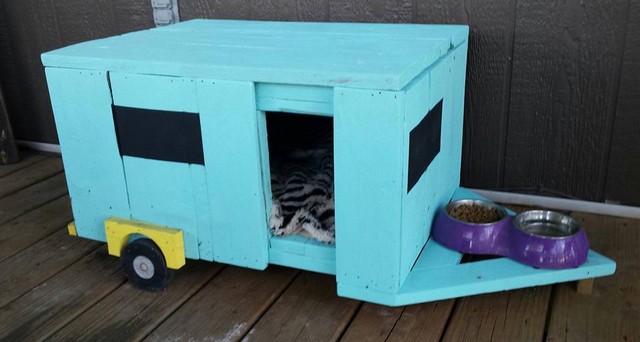 Pergolas are getting trendier from a long time. People just love to erect a pergola in the outdoor spaces but the only bad thing about it is the cost that occurs on the whole project. But if you do it with the pallet wood, you just don't need to worry about the expenses at all.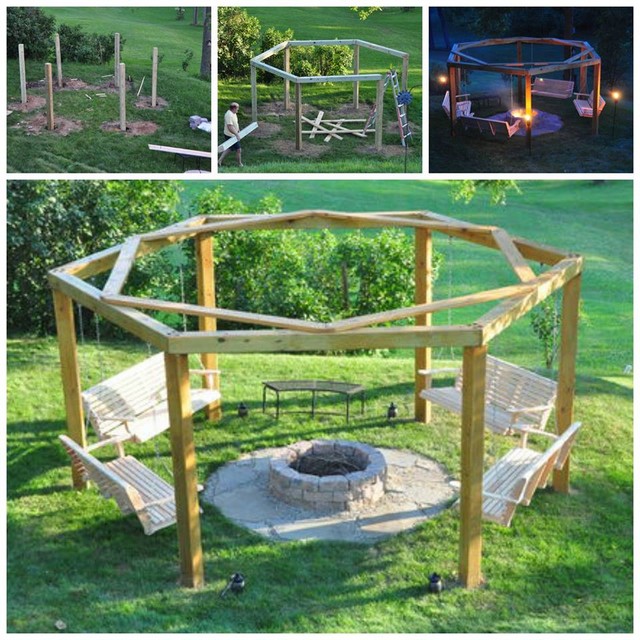 This is a new style adopted by our fellow crafters here in this wooden pallet furniture range. The couch back is different with single layer, and the basic frame is kept pretty high by using multiple pallet wood sheets.

This royal looking ultra luxurious pallet wood repurposed couch is for some special guests, whom you want to make feel like the most special people on planet earth. But don't worry you can also sit on that, don't get panic dude. Just arrange for a smart mattress to ensure the luxurious feeling in the couch.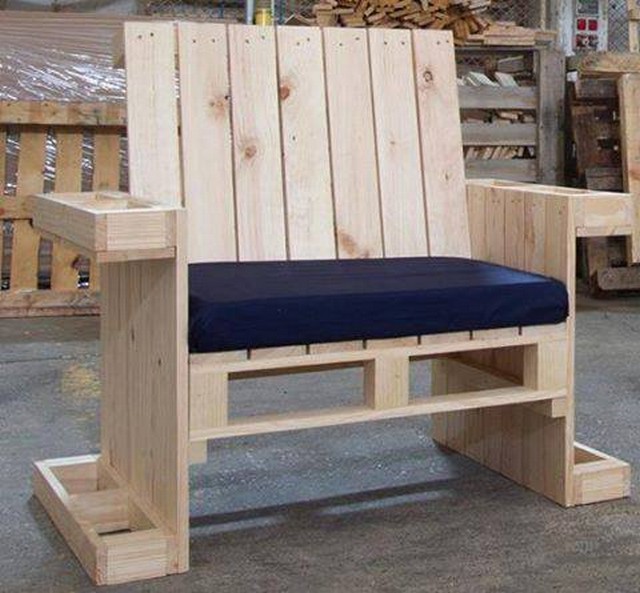 When we make some great pallet wood creations, we are always left with some broken and deteriorated shipping pallet planks. We put them to use into this kind of pallet wood creations which can be used roughly. Don't go for the optics, just imagine the usefulness of this wood pallet rack,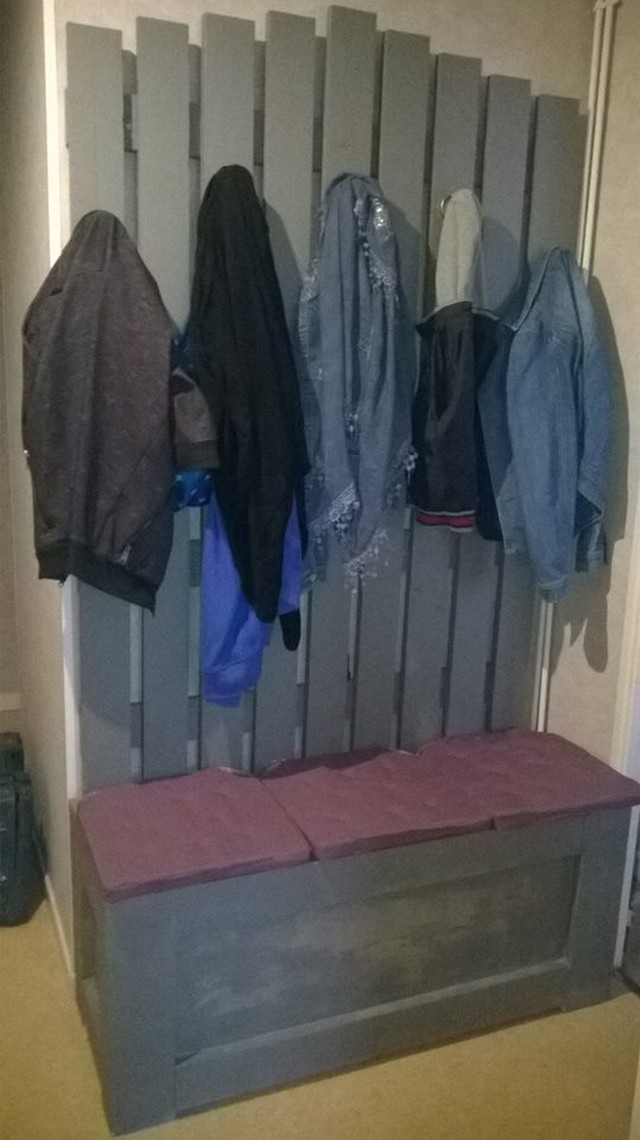 Patio is one of the most important portions of a well designed house. We make sure that the patio is designed in such a manner to have the full access of sun rays. Meanwhile you also have to ensure that this is well equipped with some smart wooden furniture, if it lacks one, try making some using the shipping pallet wood.

This hallways table and the wall shelf, both are the creation of wood pallet. You can clearly see the difference of quality in the shipping pallets that we have used in two different creations.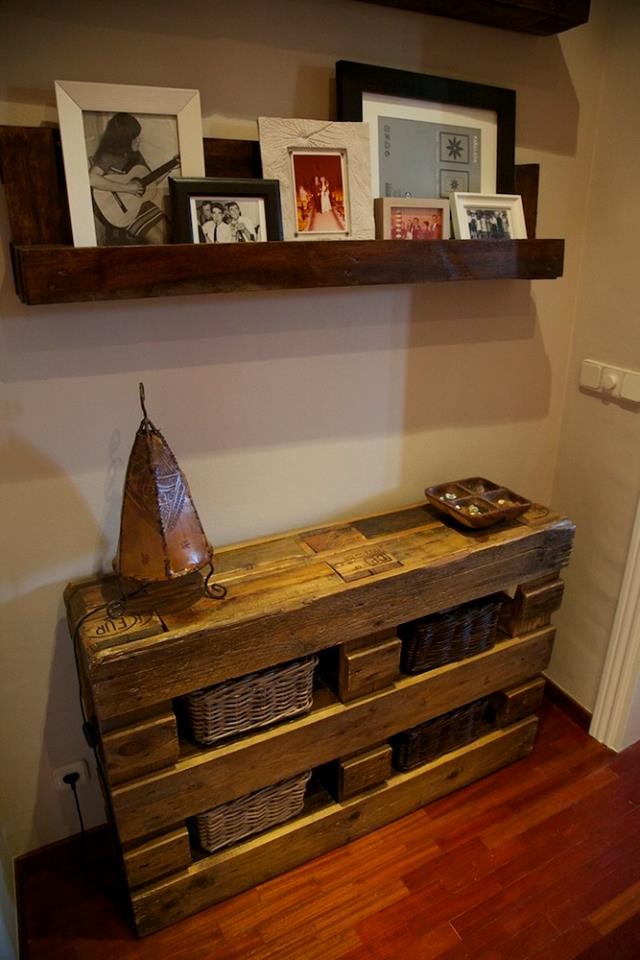 Another fine hallway table that is kept outside, may be this best suited here in the outdoor space. The slim top and the rest of the frame stained with contrasting colors is a smart gesture of the crafter. If there were any flaws in the pallet wood, this is met very professionally by properly sanding and staining the wood pallet hallway table.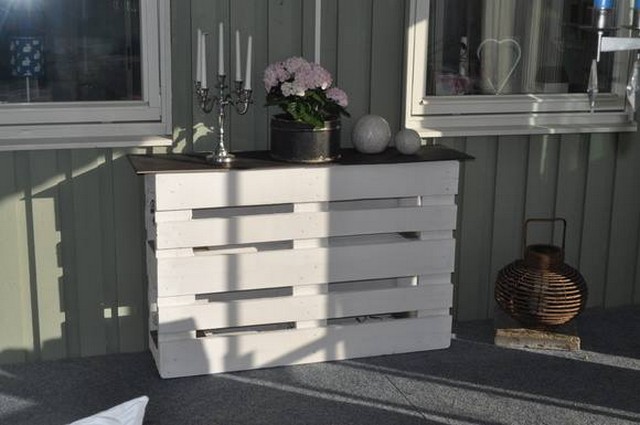 Don't get confused that why we didn't remove the marks and stains on the pallet wood before turning it into this gigantic wall clock, well this is something related to art. And only an artist can understand the importance of these scars occurred in the course of time over a long spell of time.