50 Pallet Ideas for Home Decor
We have had enough of pallet ideas on our website. We have gone miles in pursuance of this artistic journey. We have upcycled the furniture items with wooden pallet, we have used the old pallets in garden art ideas, we made office and shop furniture by recycling the pallet wood and what not. Today we have special assignment where we would be working on 50 pallet ideas for home decor. Home decor is certainly a major segment of the art ideas. So these 50 pallet ideas for home decor could be any pallet work where pallet is used as the basic material in any home decor idea.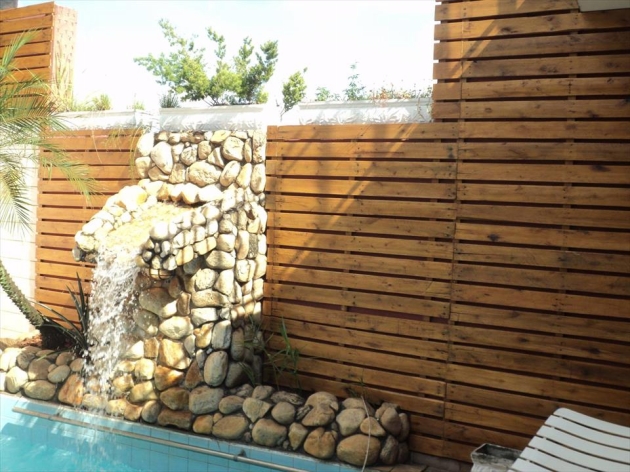 This is the initial project of pallet idea for home decor. Here we can see a wooden table lying in the lawn of the house. This is not a common table that is just bought from the market against some bucks but is a pallet recycled wooden table which is a multi purposed table for share. It is being used as a planter, pot container, and also as a typical coffee table. As we see decorative pieces placed on it. This is literally enhancing the charm and beauty of the green landscape.

Let's come towards the next pallet idea for home decor of this specific assignment. Here we see a whole set up of pallet wood being used in multiple ideas. We can see a huge sofa cum chair along with a low coffee table lying along the wall. Plus we also see a number of wooden pallet vertical gardens installed along the wall where they contain pot planters. This whole scene is a pallet inspired home decor idea where pallets totally dominate the whole scene. A great home decor idea for much spacious and relatively bigger houses.

A stylish and luxury furniture also adds a lot to the beauty and decoration of the certain house. So a delicate and fine furniture is also a beauty enhancer, considering it also a home decor item here we see a very well designed and prepared pallet wood furniture set where there is a center table, a huge pallet sofa arrangement along with some pallet planters on the balcony of a luxurious house. This idea certainly suits to elite. Whole of this pallet furniture is a marvelous home decor idea for any home, enjoy having your meals and a chit chat here.

Let's buckle up for a new attraction here. Here is a great home decor idea where the raw wooden planks are used in accent wall making. But this is not a mere wall art, this accent wall is also used as a stylish TV stand where the TV set is installed along the pallet wooden accent wall. The pallet wall is left unstained in its natural rustic color. This idea couldn't be much better than the way this is executed. Its rustic look is further enhancing the beauty of the home interior. Try making this one for your home.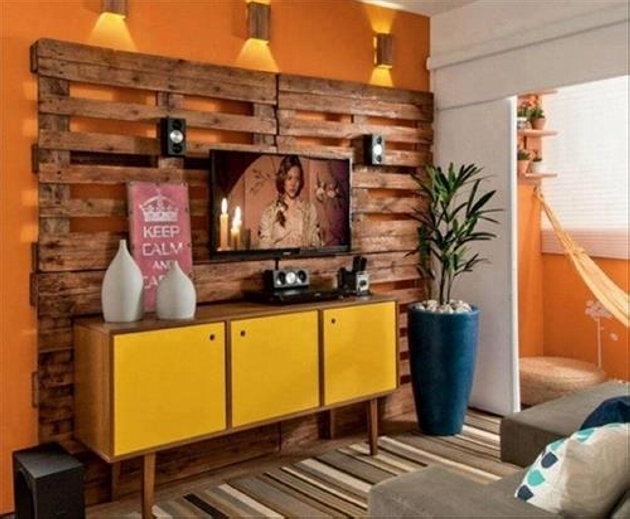 These home decor ideas with the pallet wood are so damn handy and also very cost effective. They are not going to drain out your wallet at all as the wooden raw pallet come mostly free of cost and lie in bulk in our backyard. Here in this idea once again the raw pallets are used in the making of an accent wall having a statement of love. This is a kind of welcome note. Plus there is a heart shaped caricature made with the cardboard further enhancing the beauty of this pallet accent wall. This could be placed on any of your home wall.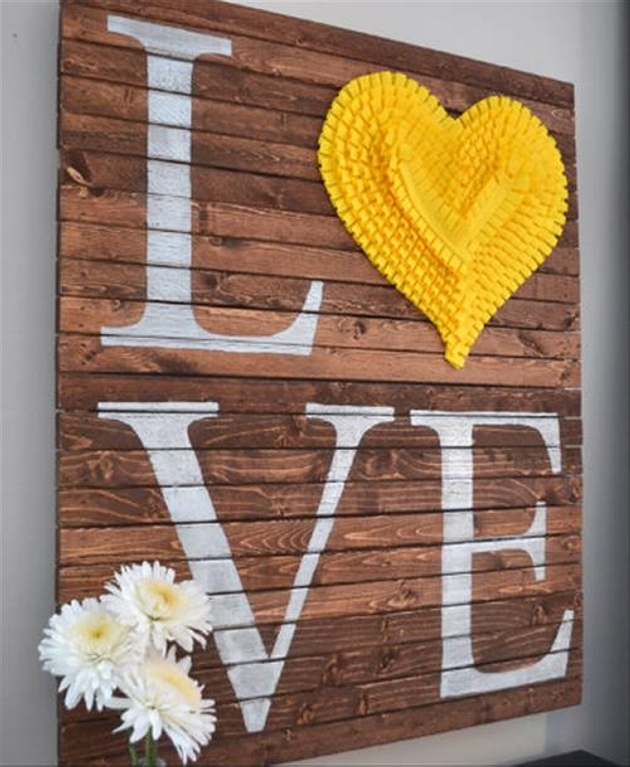 In today's busy life where residence is the most expensive element. The acres of earlier life has shrunk to mere square feet so every person can not afford to have bigger houses along with green landscape space. And still if they want to enjoy the greenery in their surroundings, a vertical garden is a best substitute for them. A vertical garden is the one where there are some wooden stands specified for the pallet containers. So here is an amazing idea of home decor where you can see a stylish vertical garden painted as maroon color recycled with the pallet wood.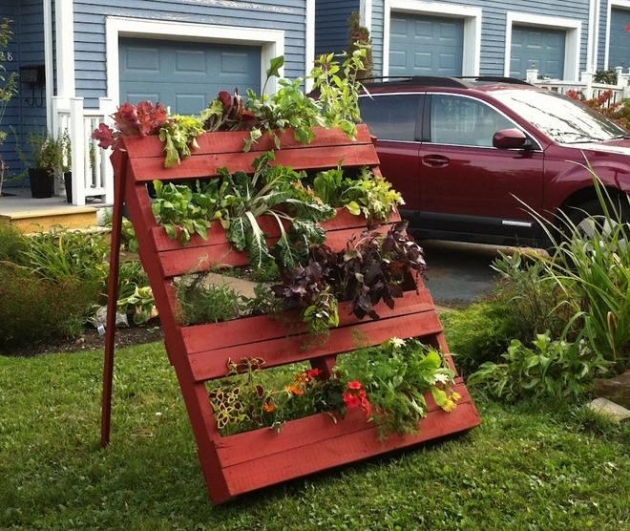 Light is for sure the symbol of life. We can not survive without lights. So sometimes some stylish lighting arrangements help us in our daily matters of house hold, and they also accelerate the beauty of our home interior due to their stylish appearance. Here is a great demonstration of a stylish light which is a true reflection of a home decor idea. These pallet wooden lights are installed along the pallet accent wall. Style and beauty is over loaded, and the whole of decor idea is recycled with the wooden pallet here.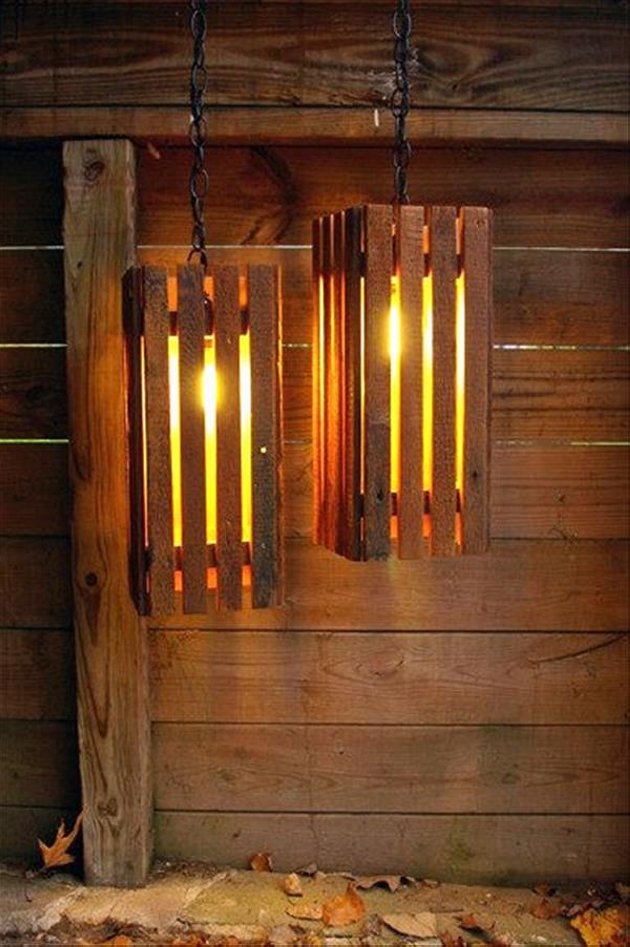 Enough of work has been done on vertical gardens in our website. These vertical gardens are also a major component of our home décor as they make the site much attractive and appealing. So here is another great idea of a vertical garden that is completely upcycled with the old pallets. We see a here a huge arrangement of vertical garden art where only some straight raw wooden pallets are used in making these huge vertical gardens where some conventional muddy pots are placed on the wooden shelves of pallet vertical gardens. A best and perfect idea for outdoor home decor plan.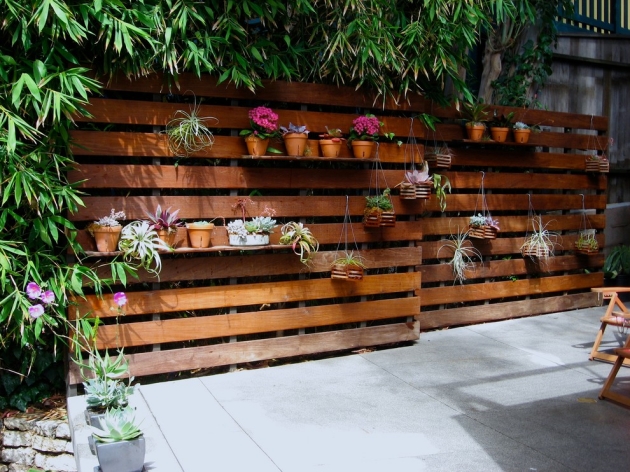 My home patio is one of my most favorite places where I spend most of my time. As we can enjoy cool breeze in summer and some sun bath in winters sitting there being an open area. So in this home decor idea, the patio of the house is mainly focused. We see here a wall shelf having the accessories of gardening, along with that we also see a pallet recycled huge sofa and a movable pallet coffee table with acquired giant wheels. Undoubtedly these pallet creations are triggering the interior beauty of the house by hundred times.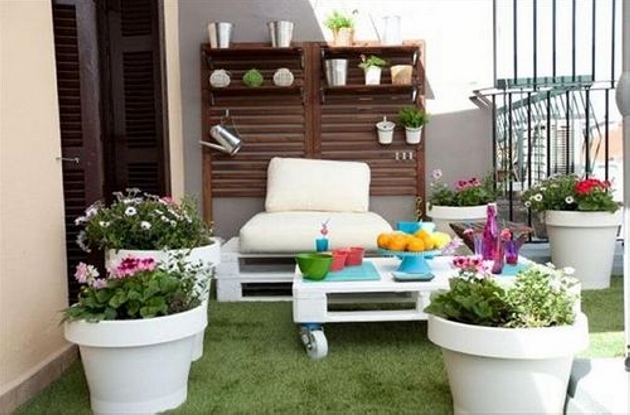 A bed room is meant to be a place where we sleep and spend the most precious moments of our life. So probably the most important place of our house. A master bed is associated with our bedroom. So here is a flawless home decor idea for your house, this master bed is entirely recycled with the wooden pallet. The back headboard and the basic structure of the bed is made using some raw pallets. The whole of structure is very well sanded and then placed in the bedroom. Another great home decor idea using the pallet wood. And the plus point is that it is damn cost effective.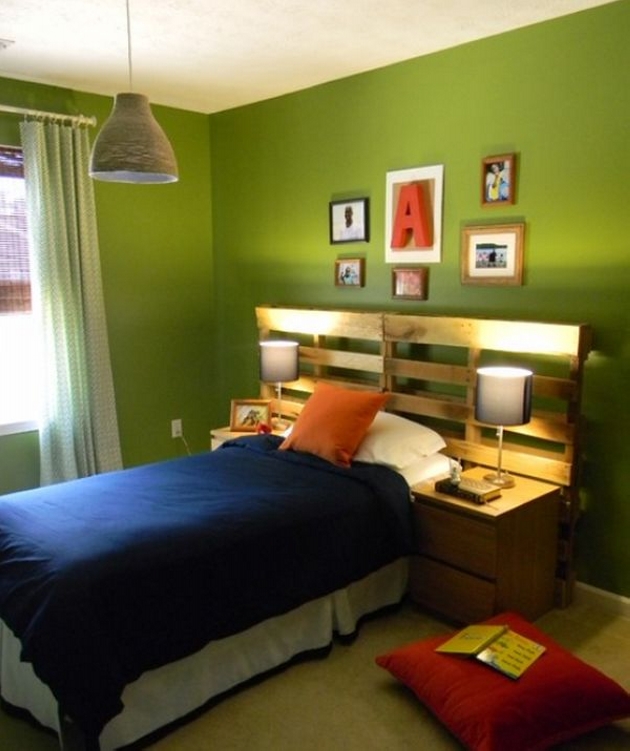 As we discussed earlier that a stylish and fine furniture also compliment our home interior and they are also a best source of home decor ideas. So here we see a very delicate sitting arrangement recycled with the wooden pallet. We see pallet everywhere in this idea of home decor. We see an accent wall, plus a center coffee table, along with a couple of luxury benches cum sofas for sitting. While wooden flooring is also done with the pallet wood. So it is an idea over loaded with pallet wood to further enhance the decoration of the house.

Luxury has no limits for sure. The trends are changing with the every passing day. Every day we come across new inventions that literally leave us speechless. Even the washrooms have been given totally new dimensions. Here in this project we can see a damn stylish dressing for a washroom. This wooden pallet dressing along with built in water taps is a real beauty and the finest home decor idea so far. This is a perfect home decor idea for any lavish home. Bathing and cleaning has been given a completely new definition in this decor idea.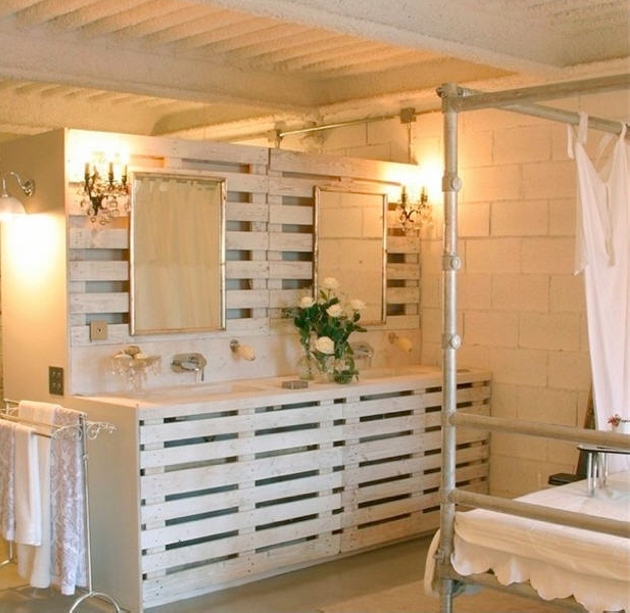 We frequently come across a wooden deck. A wooden deck is meant to be a place little higher from the ground as a specification of some special area. We have already upcycled a couple of wooden decks prior to this project in our very website. Today once again we are going to talk on the feasibility of a wooden deck in home decor idea by recycling the wooden pallet. This is a fine wooden deck specifying the place to relax and to have a sun bath after swimming or having a shower. Wooden deck is recycled using old pallets only.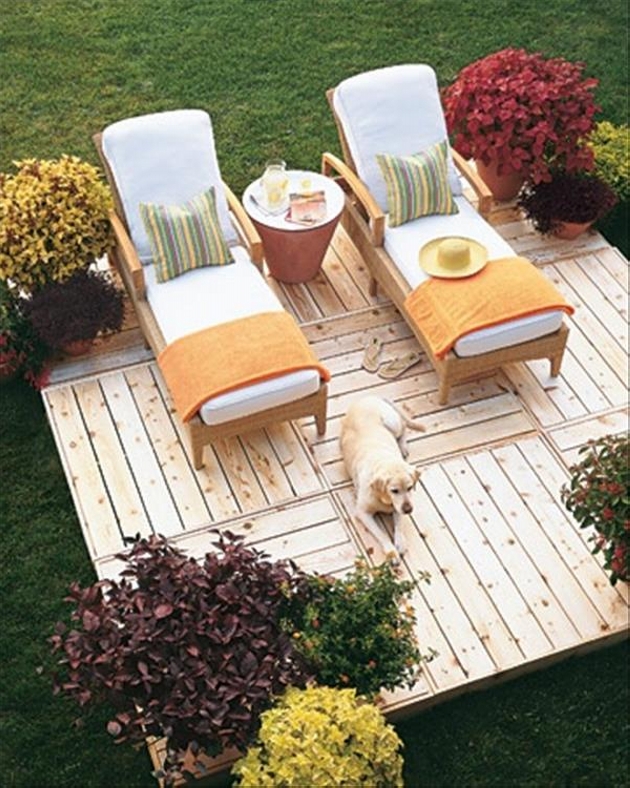 If you are a true crafter, know about the basics of wood work and also familiar with the use of some basic wood work tools, then it becomes just a think done like situation for you. And here in this home decor idea, we can see a classic demonstration of this theory. The whole of the room is over stuffed with the wooden pallet. Wooden flooring, center table, book shelf, TV table, long cabinet each and every thing is recycled using the wooden pallet. But all the due care has been taken following the process. The articles are very skillfully stained, well sanded, shaped molded and then installed.

Countless coffee tables have been made by us using the pallet wood. A fine coffee table escalates the beauty and decoration of a house. So here is a typical pallet wood table. Made using the raw wooden pallets. It is left unstained in its pretty natural rustic color. We all know that wood has its own natural typical color which is a real inspiration and beauty in itself. The only care that has been taken is that it is very well sanded and also has built in wheels making it easily movable.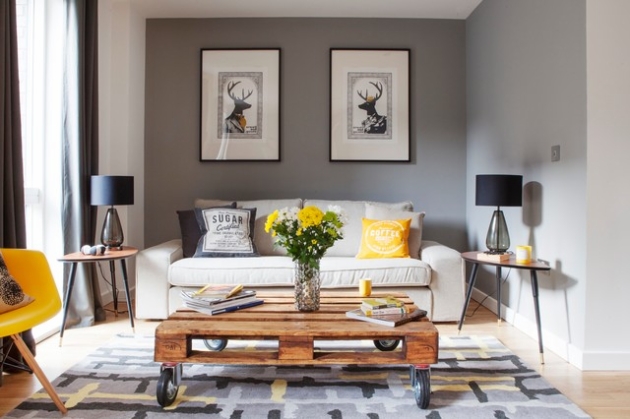 A green landscape is probably the best place where you spend some quality time. Here in this home decor idea, the very green landscape is mainly focused. We have brought you some furniture items for your garden. Here we see a wide wooden deck, along with a huge sitting sofa and also a short two seated wooden pallet sofa. There is also a low industrial coffee table. The whole setup is recycled using the pallet wood. It provides you with the perfect atmosphere in your very green landscape where you can have some precious moments sitting along with your family.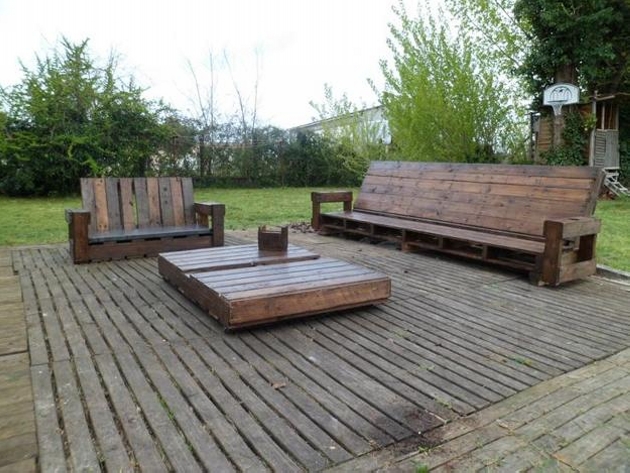 Pallet wood is so damn user friendly ,material. It comes totally free of cost and its wood allows you to make all kinds of amendments you want to make. You can very easily cut it using the very basic wood work tools, mol, sand and stain it. Here is another perfect demonstration of a home decor idea where you can see a couple of tiny coffee tables. Tables recycled using the mere raw wooden planks are all at your disposal, place them on your desired place to make the best use out of them. No additional bucks are spent in their making.

If you have a bigger house, you can not always spend a bunch of bucks in buying some fine furniture for you for every space. So I would strongly recommend you to get familiar with the basic wood work and start making your required furniture items at your own. As you can see in this home decor idea, the patio of the home is very well decorated with the pallet recycled furniture according to your choice and priorities. The whole long sofa and the center coffee table is made with pallet wood. Certainly a great addition to your home.

A coffee table is supposed to be a wide but low center table that is placed in front or a side of the sitting arrangement. It is required to place a plenty of your accessories you want to keep in your immediate access. So in this home decor idea, a fine pallet coffee table is the focus once again. Coffee table along with reclaimed metallic wheels is designed to cater your basic needs. You can use this mobile coffee table in your outdoor space. Its huge space gives you the opportunity to make best use out of it.

If your house is located somewhere near the bank of a river, you would require plenty of wood timber to make a spacious outdoor sitting space to enjoy the river view. So here is a great inspiration of home decor idea to make your outer space very well equipped with all the basic sitting arrangement along with a kitchen setting where you could make some quality meals and snacks. The whole set up having some day beds, tables, wooden deck and a whole kitchen setting is made using the pallet wood. So pallets can actually make wonders for you.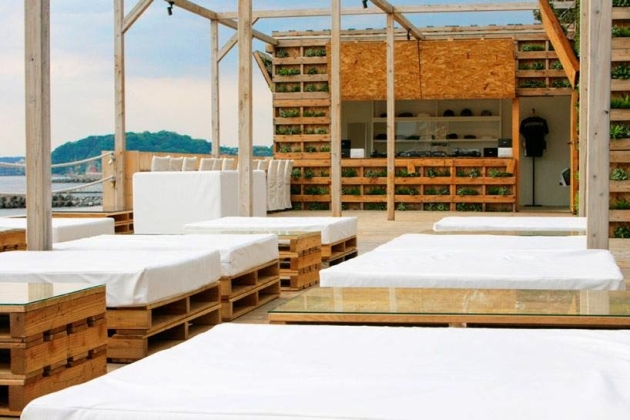 Furniture is certainly the most expensive feature of a house hold. So when ever you go out there in the market, you must have bucks in bulk with you to buy some quality furniture. But if you know how to deal with the wood work, you can make whole of the furniture at your own using the pallets. Here in the below home decor idea, a huge sitting sofa, a conventional wooden bench and a center coffee table is designed keeping in view your sitting requirements. While the garden fencing is also done using the pallet planks.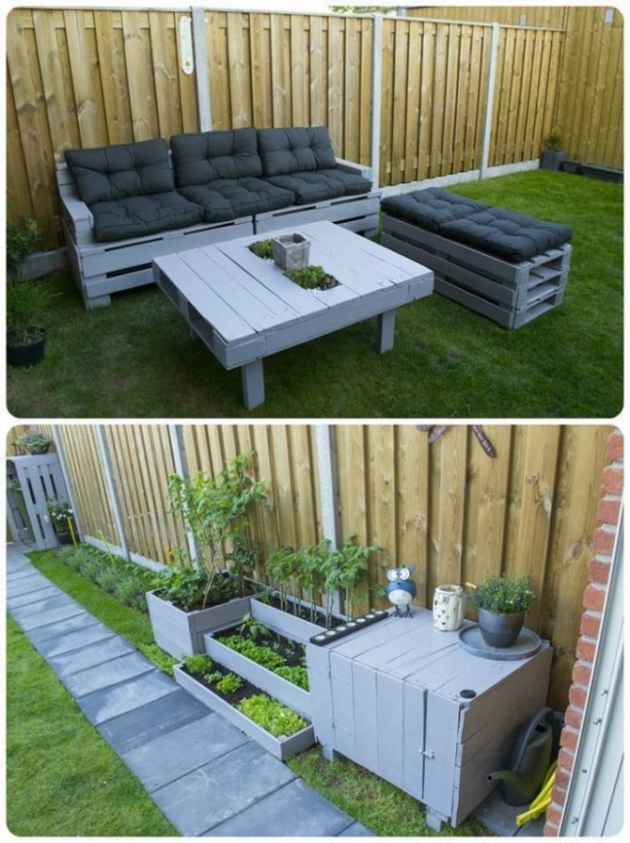 We can not literally measure the usability and utility of raw pallets. Until unless you do not make best use out of the, they are just a piece of trash for you. But for a pallet crafter. These very pallets are real gems. In this home decor plan the same trash stuff is turned into practical room bed. This huge bed along with the headboard would have cost you hundreds of dollars if you would have gone out in the market to buy this wooden beauty. But here this is made totally free of cost. An easy chair along with a low table rather a mere container above from ground is also recycled with the pallets.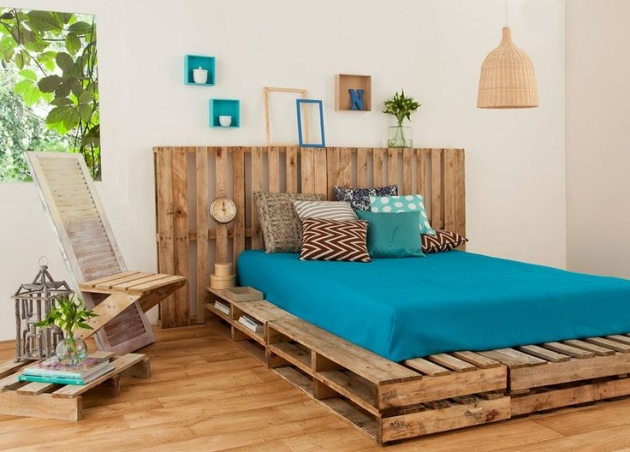 Wood work always proves to be the most expensive item in any residence. You can not make all the expenses so generously in the whole of your living space. And despite of all heavy expenses made, you still do not get apparently what you actually want for your home. See this amazing home decor idea where pallet wood is used in such a great manner. The whole wooden flooring and the TV cabinet in this industrial home arrangement is upcycled using the wooden pallet.

Lighting is for sure a superb way of home decoration ideas. Stylish globes and lights literally trigger the interior beauty of our homes. So in this unique home decor idea we have used the same wooden pallets once again. This squared roof lantern is a beauty in itself. Probably the best addition to your home décor plans so far. A huge lighting globe is installed inside this roof wooden lantern. All of these pallet home decor ideas are meant to enhance the aesthetic look of you homes living right inside your expense capacity. You must give them a try at your very own space.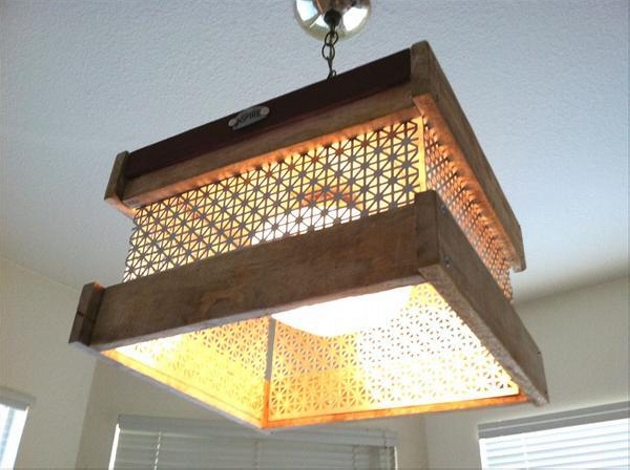 More home decor ideas with wooden pallets: